These Top Korean Brow Products Will Help You Slay Your Perfect Brow Look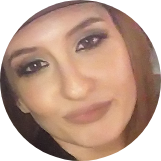 Coco Park
Mar 29, 2018
---
Your eyebrows — and how you do them — are unique and multifaceted, just like the products K-beauty offers to help you achieve your ideal brow look. From pencils to gels to, yes, even cushions, these top Korean brow products will have you perfectly arched — or straight — in no time.
---
It's been argued that eyebrows are one of your most important features. And given that big luscious brows are so sought after lately, it seems especially true. I mean, think about it: A pair of ratty or overly thin brows can absolutely wreck a look. So with all eyes on brows, let's talk about Korean brow products.
When you think of what's popular in brows right now in North America, the overly plucked, anorexic brow is about as fashionable as neon crocs. The look now is fuller looking brows following an overall body hair positive acceptance movement. In Korea, a similarly thick yet very groomed brow is what you'll generally see. The biggest differences between the two styles are shape and harshness. In Western beauty, a sharp as a whip, ultra-defined dramatic brow (Instabrows!) seems to be the highest coveted. Meanwhile in Korea, a softer, defined but definitely diffused and flatter brow is the gold standard.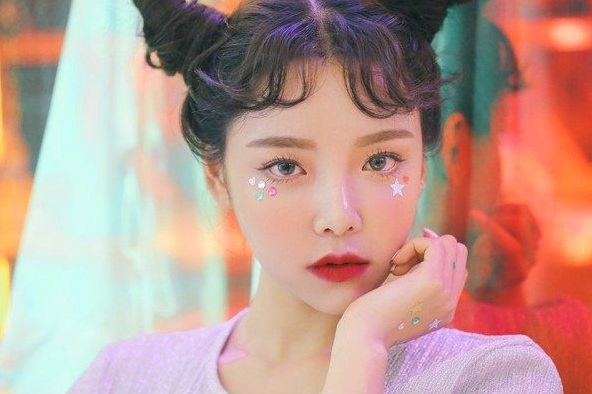 But regardless of what look you're going for, there are tons of great Korean brow products that can help get you there! There's much to be discovered once you branch out from the confines of Dipbrow county.
Tints
Brow tints are very popular in Korea, since it's one of the easiest and longest lasting ways to get a soft but lush looking brow. Missha Seven Days Tinted Eyebrow looks a lot like a thin marker with its pointy tip, but it's filled with tint instead of ink. There's also Etude House Tint My 4-Tip Brow, which has a 4-tipped notched applicator that deposits little wisps of tint for an even more natural look. (Read a full review and how-to here.) If you apply these tints before the rest of your skincare after washing your face, they will stain the skin beneath your brows and can last for literally days!
Gel Tints & Cream Gels
Gel tints are a little tricker to work with and, depending on how thin your brows are, could take some getting used to. They go on kind of thick and gloopy but dry down into a little hard piece you then peel away to reveal a stain. Remember those Berrisom peel-off lip tints everyone was going nuts over some years back? It's just like that but for your brows!
Etude House Color My Brows comes in five colors and is less than $6, so feel free to experiment without a lot of risk! They also offer a popular gel tint that made for some really fun-to-watch YouTube videos.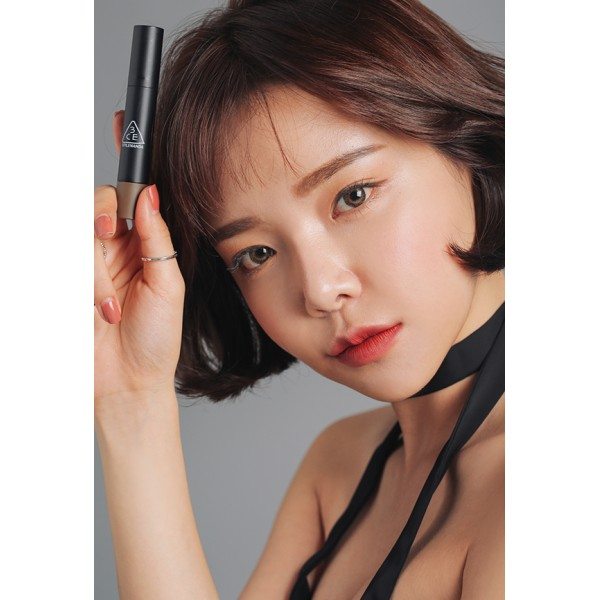 If you're not brave enough for a peel-off gel tint, there's always the much easier-to-work-with cream brows. 3CE Waterproof Cream Brow & Brow Mascara is a cool little product. You twist the bottom of the applicator to release some of the creamy gel tint, then you dip in your applicator that looks kinda like a baby mascara wand tip, and fill in your brows. I would suggest defining your brows a bit with a pencil to get your overall desired shape before this one as it's not very good for sharp definition but great for overall tinting and filling.
Pencils
Just like Western products, Korea has a whole lotta brow pencil options. I like the super sharp, thin-tipped Pony Effect Sharping Brow Definer for doing soft feather-like strokes. It's especially handy for the inner brows where I want to define and draw hair-like lines. I also like using it on the outer brow to lengthen the brows without getting a harsh, fat line. It's on the pricier side but still under $20 and performs very nicely.
If you're looking for a budget option, check out Tony Moly Lovely Eye Brow Pencil. It also has a sharp point and is under $5!
For more general shading of the brows, I like the slanted flat tip found in Etude House Drawing Eye Brow, which is astonishingly affordable at $2.50.
A bit fancier shape-wise, there's A'Pieu Edge Brow Pencil, which has a hexagonal shape, allowing you to flat shade and define!
Powder
Powder brows are probably the easiest, most foolproof way to fill and define your brows. You can easily tailor your results to either a soft or more severely defined look depending on how much powder you use and how light or heavy your hand is.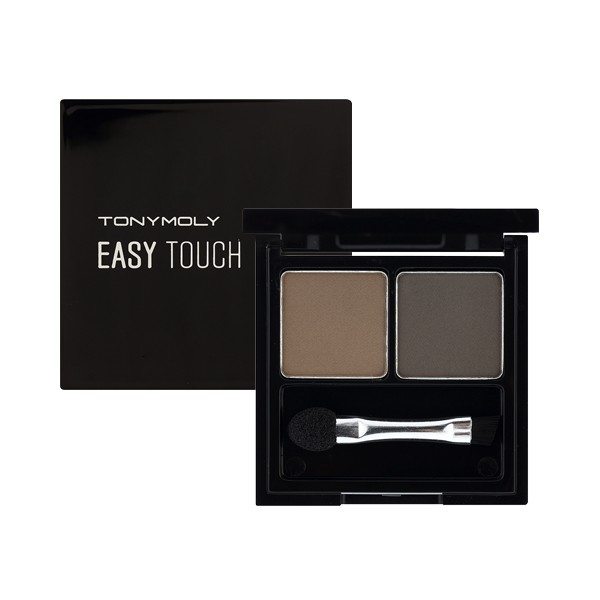 There's the higher end 3CE Eyebrow Kit, which is just under $25 and reminds me a lot of the Anastasia Brow Powder Duos in terms of performance. Tony Moly once again has an option for the budget conscious with Tony Moly Easy Touch Cake Eyebrow at $8.72. Even cheaper than that is Skinfood Choco Eyebrow Powder Cake at under $5!
Cushions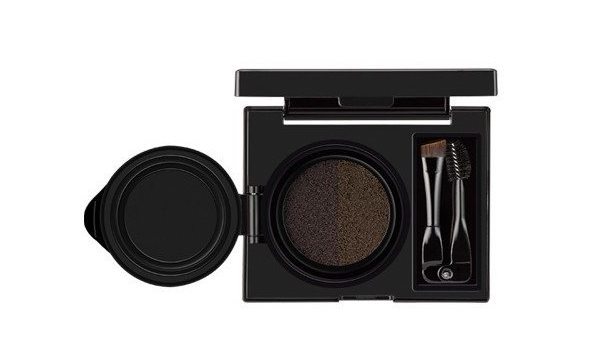 You know this wouldn't be K-beauty story without at least one cushion, right? Laneige Eyebrow Cushion-cara is literally a cushion for your brows. It's a "liquid to powder" formula that's pretty neat actually. You use the angle brush to lay on the product and the spoolie to comb it through. (Both come with the cushion.) This is really good for when you're looking for real definition, drawing individual hairlike strokes, and darker shading. This cushion comes the closest for me to the performance of Western products but with the added innovation of the Korean cushion delivery system — the perfect pairing for the perfect pair of brows!
So what are your top Korean brow products to achieve your perfect brows? Do you go with the more Western arched shape or the straighter Korean shape? Let's talk about it!
---
Author: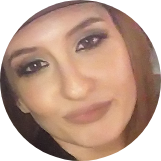 Coco Park
Coco Park is an author, beauty journalist, blogger, podcast host, and all around oddball living in Montreal Quebec with her family. Originally from the southern USA, she worked for several years in the makeup industry as a professional makeup artist and holds a certificate in esthetics. She is a proud member of the Choctaw Nation of Oklahoma. Want to know more? Check her out on the Beauty Beyond Basics podcast, on her blog TheBeautyWolf.com, on Instagram @thebeautywolf, and in her book "Korean Beauty Secrets: A Practical Guide to Cutting-Edge Skincare & Makeup."
---
Comments