Hoard These K-Beauty Products at Drugstore Prices For Every Step of Your Routine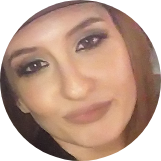 Coco Park
May 08, 2018
---
Ahh, the beauty of K-beauty: So many good products at even better prices. Here, one editor's pick for her fave K-beauty products at drugstore prices.
---
A little budget shopping never hurt anybody. In truth, some of us delight in a good bargain. And unlike the old days, drugstore prices no longer mean lesser quality than department store products. Case in point: K-beauty offers a wide array of products that outperform high-end goods. It's Walgreen's prices with boutique store quality.
While "drugstore prices" might vary depending on who you ask, my personal drugstore price limit is anything under $30, but ideally under $20. Armed with that information, let me introduce you to some of my fav K-beauty products at drugstore prices for every step of your routine.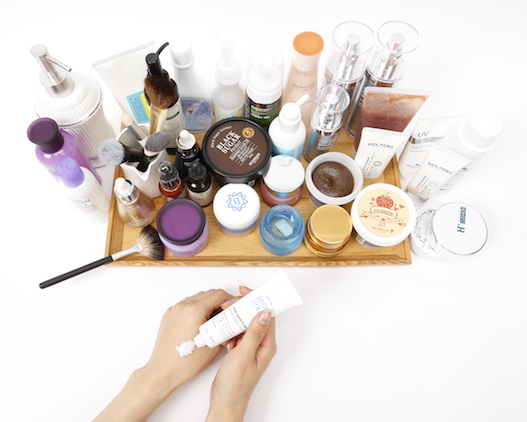 Face cleansers
When I was a teenager, Neutrogena was the gold standard. It was around $10, so Mom didn't balk at picking one up at the drugstore when requested. Now many years later, one of my favorite foaming cleansers is still at that $10 price point, but it's a heck of a lot better for my face. The Innisfree Blueberry Rebalancing 5.5 Cleanser has the optimal 5.5 pH, which keeps my precious moisture barrier intact and protected. It's also very cushy and can still work up a fun lather with a bubble net, unlike some other low pH cleansers.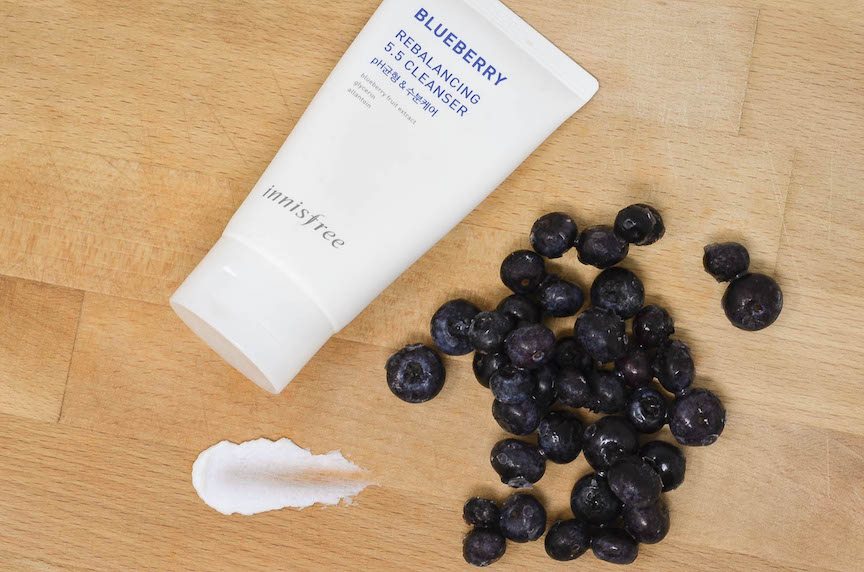 As for cleansing oils, The Face Shop Rice Water Bright Cleansing Light Oil is a very popular choice. Almost everyone I know has tried, and mostly liked, this cleanser at one point. It removes all makeup, foundation, and sunscreen very effectively. At $11 it's certainly better than just about any options in an American drugstore.
Toners
In the dark days of skincare (the '90s and early aughts) there was this horrible popular belief that if it wasn't stinging, it wasn't working. K-beauty taught us that not only was that a load of crap, it was the polar opposite of what a toner should be doing for you. A toner should soothe, treat, and prepare the skin for the treatments and moisture it is about to receive. The best part is, you don't have to break the bank to do this. Etude House's new Soon Jung pH 5.5 Relief Toner fits the bill. With a gentle ingredient list rich in calming, soothing ingredients like madecassoside and green tea, this under $10 toner gets it just right. It also has the optimal 5.5 pH to help protect your skin from any external irritations.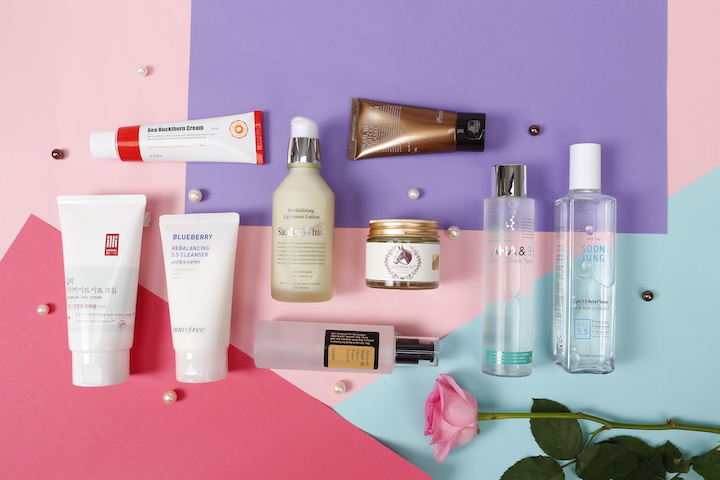 Another high performing toner is my #1 nighttime toner, the one I think best prepares my skin to receive acids. It's the Mizon BHA&AHA Daily Clean Toner. It's a little more expensive at about $18, and not always easy to find, but by far my favorite. It's a solid toner, with optimal pH, never irritates, and is great for every skin type.
Essence
COSRX Advanced Snail 96 Mucin Power Essence, clocking in with an amazing 96% snail mucin, is pretty much a cult classic at this point, and for good reason. If you're somehow unaware of the awesomeness of snail at this point, I'll just quickly tell you it's a crazy good emollient and humectant, it's antioxidant-packed and antimicrobial, and it contains elastin and collagen (and then I'll send you over to my homegirl Fiddy Snail's blog for some in-depth reading). It's the powerhouse of K-beauty, and in a way, many people's gateway drug into the scene. And who can blame them? Snail mucin is amazing! And this product is chock full of it. Better yet, this retails at just around $20, so your dollar goes a long way and packs a powerful punch.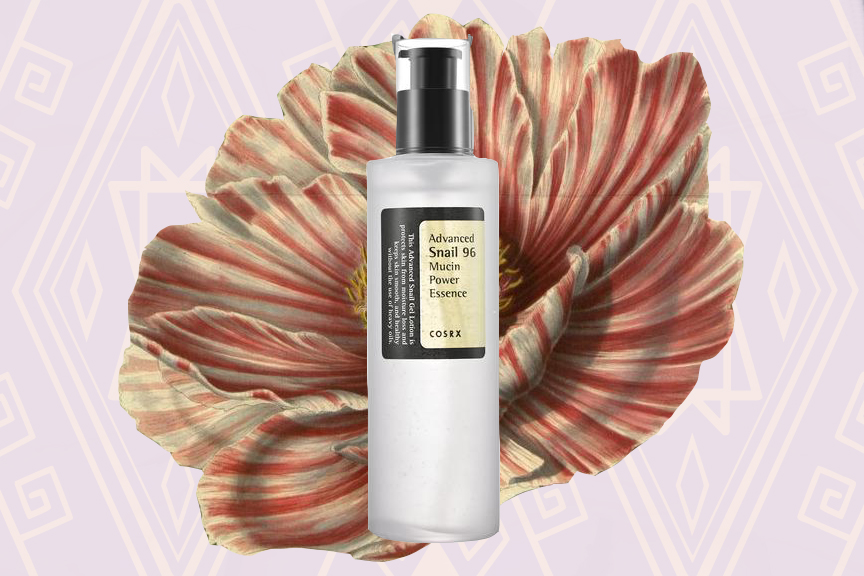 Lotions
A'Pieu Sea Buckthorn Cream is one of my new favorite products. It's listed as a cream on the tube, but it's definitely more of a lotion, especially for those of us with drier skin. I suppose it could work as a cream for oily skins, as it does hydrate beautifully. I first decided to bite the bullet and try this cream after seeing Tracy of Fanserviced-b talk about the madecassoside version of this cream. She remarked on what a solid performance it put in for such a reasonable price point, and the Sea Buckthorn version is no different. It has a tight lineup of ingredients with very, very low acne triggers and irritants. It's worked beautifully for me, and I see myself repurchasing it in the future as it's become my go-to daytime lotion step. At around $10 it is impressive.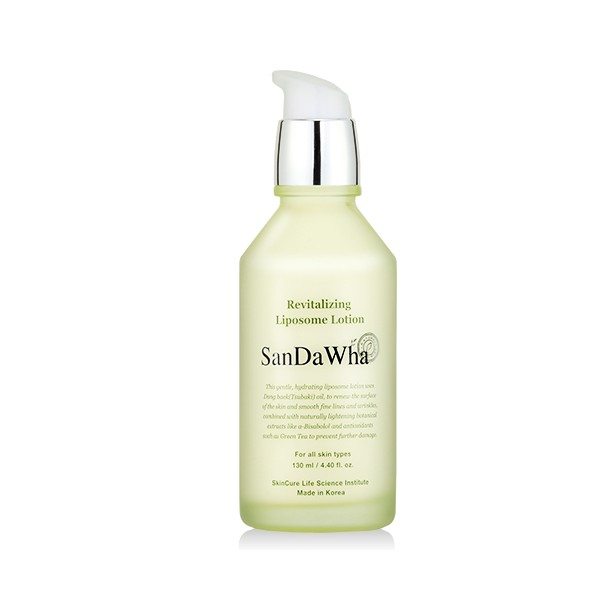 For night I'm currently loving the slightly more luxurious but still perfectly reasonably priced $30 SanDaWha Revitalizing Liposome Lotion. It's first ingredient is camellia flower extract, so you know I was going to be a fan. The formulation is both light and nourishing. It sinks in almost immediately and leaves my skin happy and bouncy.
Creams
As for creams, you may think you need to spend an arm and a leg to get a good quality product. We've been brainwashed by products like Creme de La Mer charging upwards of $300 for a single cream (spoiler alert, simple Aquaphor Healing Ointment contains many of the same ingredients and performs just as well). And while there are some worthwhile and elegantly formulated expensive creams, price does not always equal quality. Don't think you'll be missing out on performance by missing out on draining your bank account. Benton Snail Bee High Content Steam Cream is the perfect example. At $17, this cream is excellent, especially for wintertime and those with especially dry or irritated skin. This is my go-to cream for times when I'm messed up and I need a reset (like when I chemically burned myself with some too powerful AHA). Its first ingredient is the wonderful snail secretion filtrate we touched on earlier, with negligible acne triggers or irritants.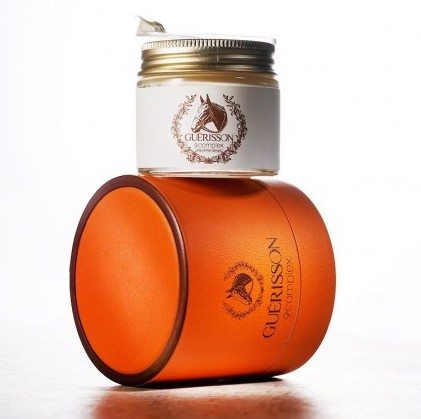 If you're the adventurous type, and can stomach applying horse oil to your face, Guerisson 9 Complex Cream is a solid performer. It's absolutely packed with antioxidants, emollients, brighteners, and moisture barrier protectors. Given the ingredient list, I have always been shocked at the price point of the Guerisson 9 Complex, which comes in under $20, usually around $18. It has a pleasant, light citrusy scent, if you were worried about what a horse oil cream would smell like. It is very rich, glides on, and leaves my skin glowing. If you can get around the fact that the byproduct of the horse meat industry is used in this cream, it's an excellent buy and a mighty performer.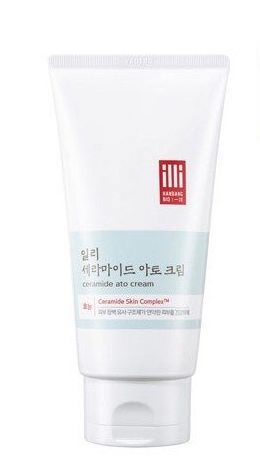 OK, I can't leave you with the taste of horse oil in your mouth, so let's have a palate cleanser: Illi Cerimide Ato Cream. This cream is another solid performer, and it checks in at $20. While there's nothing overly fancy in the ingredient list, it does have the notable additions of panax ginseng root extract, and lactobacillus/soybean ferment extract. Those are two things I go wild for in a cream. Ginseng is a mighty antioxidant and anti-inflammatory, while lactobacillus contains amino acids and peptides as well as antioxidants. Illi's Cerimide Ato Cream can also boast that it contains zero irritants, making it an excellent choice for those with fussy skin to take a chance with.
So break out your wallets, but fear not — at these prices will we have more than enough to go shoe shopping afterward.
What's your best finds for K-beauty products at drugstore prices? Share with us so we can *add to cart* too!
---
Author: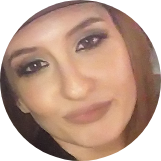 Coco Park
Coco Park is an author, beauty journalist, blogger, podcast host, and all around oddball living in Montreal Quebec with her family. Originally from the southern USA, she worked for several years in the makeup industry as a professional makeup artist and holds a certificate in esthetics. She is a proud member of the Choctaw Nation of Oklahoma. Want to know more? Check her out on the Beauty Beyond Basics podcast, on her blog TheBeautyWolf.com, on Instagram @thebeautywolf, and in her book "Korean Beauty Secrets: A Practical Guide to Cutting-Edge Skincare & Makeup."
---
Comments