This Explains Everything: In Korea, Kindergarten Skincare Is a Thing
Koreans are known for their meticulous approach to skincare, and this approach is often fine-tuned well before puberty strikes. A kindergarten teacher in Korea witnesses firsthand how her young students practice healthy skincare habits at a very early age.
---
Little Chloe stands under one meter tall and has only just turned 4 years old, but she has mastered some of the basics in an area that even some adults still struggle with — skincare. Every morning after snack time, she runs to her cubby where she keeps her treasured things: a picture she's working on for her mom, stickers her art teacher gave her for listening well, some lip balm shaped like a Disney princess, and her face cream.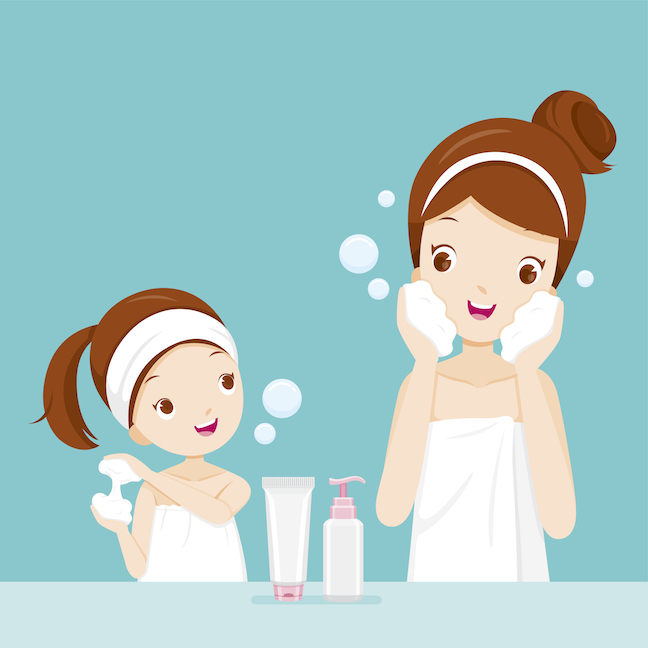 Chloe reaches her tiny hand in and grabs the lip balm, because it's winter time in Korea and she knows she needs to take care of her lips. "Look Ms. Megan, lip balm!" she says proudly to me, clutching her small tube with Sophia the First's plastic head fixed atop. (I had to Google who Sophia the First is. Turns out, she's a Disney character with the power to talk to animals and summon other Disney princesses in times of need.)
Chloe's also mastered (sort of) the famous pat-pat motion that Koreans are well known for. Chloe dots her face cream all over her face, in a way that looks like she has chicken pox. She then attempts to clumsily pat and spread it across her forehead and cheeks, as most of it ends up in her hair. When asked why she likes to use face cream, the only answer I get is "because it makes my skin soft." I guess that's all I need to know.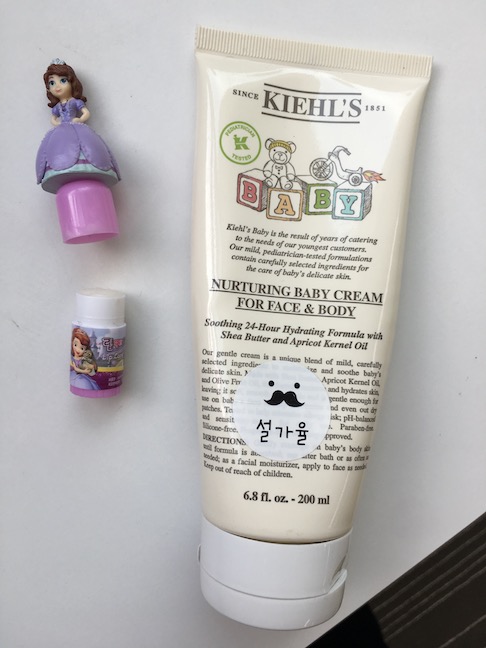 Chloe isn't the only student in the kindergarten class that I teach in Suwon, South Korea, who has figured out that it's a good idea to take care of their skin. In Korea, it's as common for the boys as the girls to show an interest in skincare. Little Allen arrives at school one day with a new labeled face cream. "Look Ms. Megan, my mom said I can use it after lunch," he beams.
Kenneth, one of the "biggest" boys in the class, is proud of his Super Care Balm by OrgaPlus. It's locally made and contains almost 99% natural ingredients, including sunflower seed oil and propolis extract. After lunch, he splashes his face with some cold water. "May I use my face cream?" he politely asks. He pops the navy blue cap off, and neatly applies it to his cheeks and lips. Everything is, of course, labeled with his Korean name and his English one, should it go missing.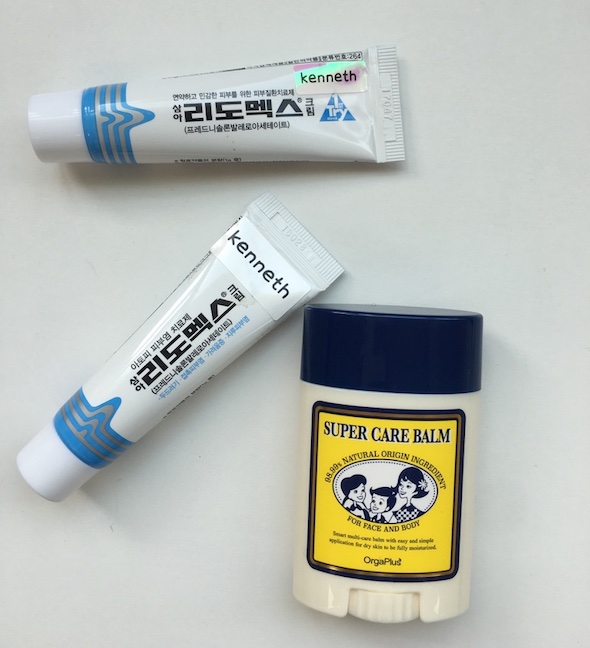 His mother is clued in on children's skincare and advises me on how important it is to take care of one's skin from an early age. "I care most about the moisturizer," she tells me. "Kenneth has been using Noodle&Boo Super Soft Lotion since birth. It makes his skin so soft." This baby lotion has somewhat of a cult status here, and with its sweet almond oil, vitamins E and C, and lack of questionable ingredients such as parabens, sulfates, dyes, and GMOs, Kenneth's mom has started using it for her own skin. "I particularly like the baby powder smell," she says.
When it comes to cleansing, Primera makes a facial wash with rye seed extract that is perfect for babies and younger children. This plant-based cleanser boasts cotton and chamomile extracts to moisturize and soothe young skin and is Kenneth's go-to before school. He has begun to master the act of washing his own face and like any 4-year-old, is fiercely proud of himself.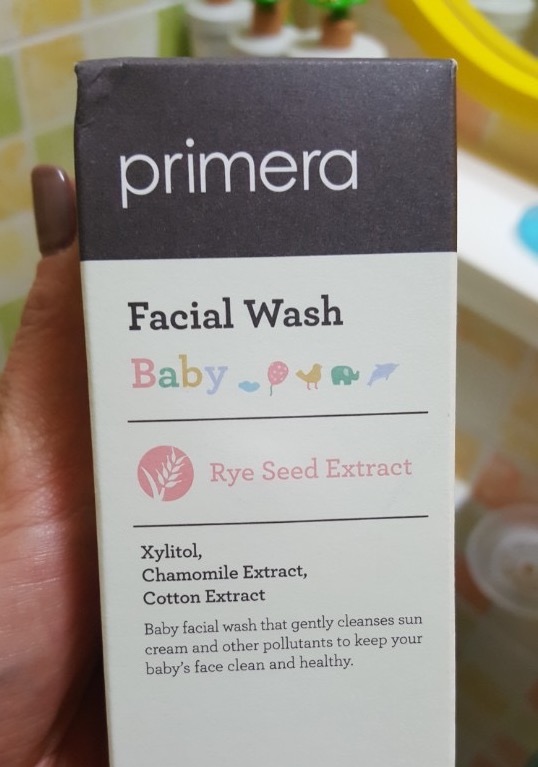 Shielding them early
No field trip or class outing is complete without first applying nearly a dozen different sunscreens to nearly a dozen different kindergartners. Remembering who needs what particular sunscreen is no mean feat, especially when keeping the little ones in an orderly line requires more coordination than a military parade. Perhaps it's a little dramatic, but teaching ten 4-year-olds the very basics (plus a large dose of English) and managing their skincare regimens has made me feel super capable.
For young children, Kenneth's mother advises not to use sunscreen every day, especially if the child is younger than 4. "Sunblock is sometimes not removed easily and can be harmful to the skin." She used Mustela products for her son's sun protection needs for the first four years of his life and then switched to the Primera sun cushion, which is made in Korea. "It can be used for infants because the SPF index is low," she tells me. "One plus of choosing a sun cushion for a young child is that it is very hygienic because the child doesn't need to touch the product."
Some other tips I learned for keeping your kindergartner's skin in A+ shape:
Get your child involved with their own skincare from a young age.
Pick products with child-friendly packaging, like an easy squeeze tube.
Choose products that are sensitive-skin friendly.
Stay away from chemicals, dyes, and fragrances.
Go natural with products as much as possible.
Go with a sunscreen that protects against both UVA and UVB rays and has an SPF of at least 30.
Use a gentle face wash in the evenings followed by a moisturizer specifically for kids.
For product recommendations and more on skincare for babies and children, check out our article here.
How do you keep your young one's skin healthy and moisturized? Do your little ones practice kindergarten skincare?
Unless otherwise indicated, all photos are the author's own.
---
Author:
Megan Bursey
I'm Megan, and I'm obsessed with travel, beauty and LGBTQ rights. I hail from South Africa, where I cut my teeth as a journalist, writing for the biggest-selling English magazine in the country. I spent three years in South Korea and discovered a passion for K-beauty and the jjimjilbang. I'm always on the go, but I make time for my skin. Follow me on Instagram at @meg______b and at linkedin.com/in/megan-bursey-530b4177
---
Comments