Mother's Day Special: Confessions of a Skincare Mom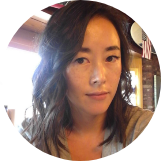 Jude Chao
May 13, 2018
---
On this Mother's Day, skincare mom Fiddy Snails reflects on her beauty memories of her mother and how she hopes to instill in her son not just good moisturizing habits but healthy self-care practices. And to share the love, Beautytap will be donating 10% of every purchase made on our site to an orphanage in South Korea. Read on for more details.
---
Every night when I put my son to bed, I thank him for being my son. And every night when I thank him for being my son, he says, "Thank you for being my mom."
It's the sweetest part of my day and one of the sweetest things he says. It's right up there with "You're the best at EVERYTHING, Mom" (this kid knows what I like to hear). Until I promised to write a Mother's Day article, however, I never really thought much about what reasons he might have to thank me for being his mother.
Coming up with reasons I'm lucky that this child is my child? That's easy. I could go on about his awesomeness all day. I think most moms could. But coming up with reasons he's lucky that this mom right here is his mom? When you're flailing every day just trying to do your best at all the things you have to do that day, finding those reasons is harder.
After extensive thought, I did come up with a few. One of those reasons is perfectly suited to an article on this site: I'm a skincare mom!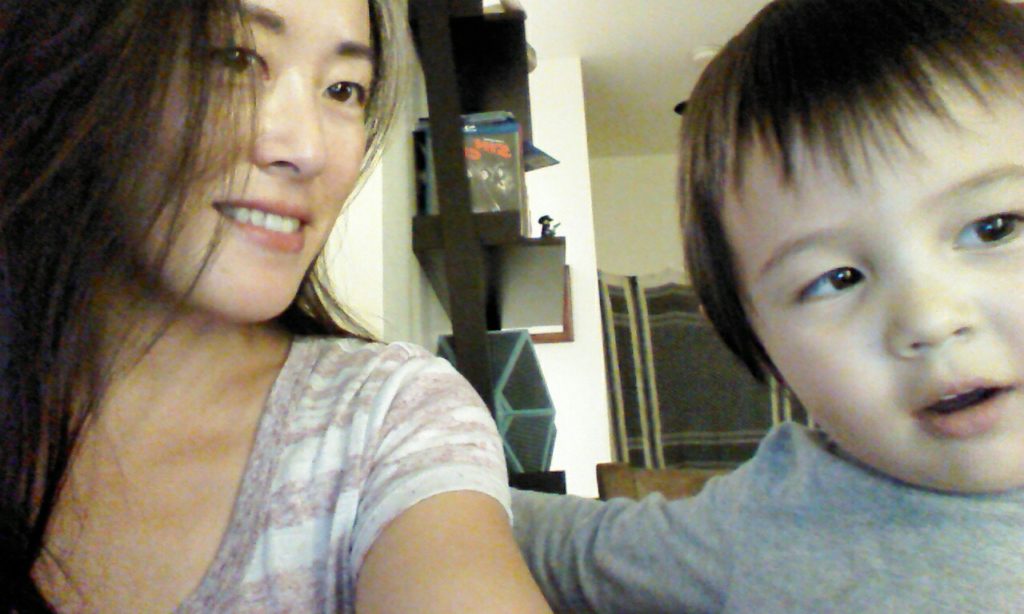 This kid will not enter adolescence destroying his skin in misguided attempts to treat typical adolescent skin eruptions. In fact, he'll be well-equipped to fend those off long before he hits 13. How could he not be? He's seen me diligently cleansing, hydrating, and moisturizing my face nearly all his life.
Sharing skincare with my offspring is particularly meaningful to me because of the memories it brings back of my adoptive mom.
My adoptive mom was my first skincare role model. Always in the background of my childhood memories — and in the foreground of many of my favorite memories — were her Clinique soap, encased in the green plastic case with the Clinique logo embossed in gold across the top, and her Oil of Olay "beauty fluid" in the pale pink bottle. I hope my son someday remembers my gold-topped Sulwhasoo bottles and endless tubes of A'Pieu sunscreen just as fondly as I remember Mom's Clinique and Olay today.
(He may look back less affectionately on my sheet mask habit, but at least he isn't actively disturbed by them the way he used to be.)
His routine at 7 years old is appropriately simple. Every night, he washes his face with a gentle, low pH facial cleanser that won't damage his skin barrier or strip away his youthful natural moisture. He's currently liking the Holy Snails Kadi Cleanser, made by my good friend Chel, creator of Holy Snails indie skincare.
After cleansing, he moisturizes with a non-greasy, light to medium-weight moisturizer to help protect his skin from the elements and from frequent rinsing off of food smears and random child gunk. He's about to finish off a jar of SanDaWha ReNew Moisturizing Liposome cream. I've approved of SanDaWha products for him ever since we tried the SanDaWha baby line last year.
He's not yet at the daily sunscreen stage, though he does voluntarily apply his own stick sunscreen whenever he'll be outdoors for extended periods of time. He's been using CELLNCO Self Care Sunstick SPF 50+ PA++++. Since we don't carry that one anymore, I think he'll try Tony Moly Tako Pore Sebum Sun Stick next. It has protection in the same range as the CELLNCO, and he'll enjoy the cute octopus packaging. Fingers crossed we get this back in stock at Beautytap before the boy's CELLNCO runs low.
At this point, some of you may be wondering, What's the point of teaching a 7-year-old about skincare? Some of you might also worry that I'm inadvertently teaching my first grader to be critical of his skin and to look to "fix" things that are "wrong" with it, in the process undermining his self-esteem. Both of these are perfectly reasonable things to think; I've thought about the topics plenty myself.
The point of teaching him about skincare and encouraging him to stick with a simple routine now is so that he'll have that foundation of basic knowledge and habit later on, when he may decide he needs it. He knows that we don't use soap on our faces, and he knows we use sunscreen to prevent sunburns and dangerous sun damage. Even if he never chooses to go beyond the basics, he at least grasps the fundamentals. I regret that I didn't follow my mom's example in taking care of my skin when I was younger. My son won't.
To the second point, his skin is perfect and perfectly healthy as it is, and that's the approach that both of us take with our skincare. We're not looking for "flaws" and "blemishes." Instead, we're maintaining a healthy skin condition as a part of our daily hygiene. And down the road, if hormones take their toll on his skin (something that definitely could wreak havoc on his self-esteem), he'll have the tools, the knowledge, and the support to address whatever pops up. And that is why this kid is lucky to have a skincare mom!
Now, on to more serious matters.
Any kid with a loving mom or maternal figure in their life is lucky, whether that mom figure is a skincare mom, a sporty mom, a surfer mom, or any other kind of mom. Unfortunately, there are kids out there who aren't so lucky. For this Mother's Day, we at Beautytap have chosen to honor those kids' moms by helping to support the children who lost them. From now through May 20th, we will donate 10% of every purchase made on our site to Geon Childrens Home. Some members of our team in Korea have connections with this South Korean orphanage, whose mission we are happy to support.
I was adopted myself, but I was fortunate enough to be adopted within my own family. I never went without the support of my large and wonderful extended family. I am fortunate too that my biological mother is in my life and is an amazing human, someone I look up to in so many ways. I am extraordinarily fortunate to be mom myself to the best kid ever. And I am beyond fortunate to be a part of the Beautytap family's effort to provide some help to those who don't have my good fortune. On a day like Mother's Day, I couldn't ask for more.
Now, enjoy my early '80s baby perm.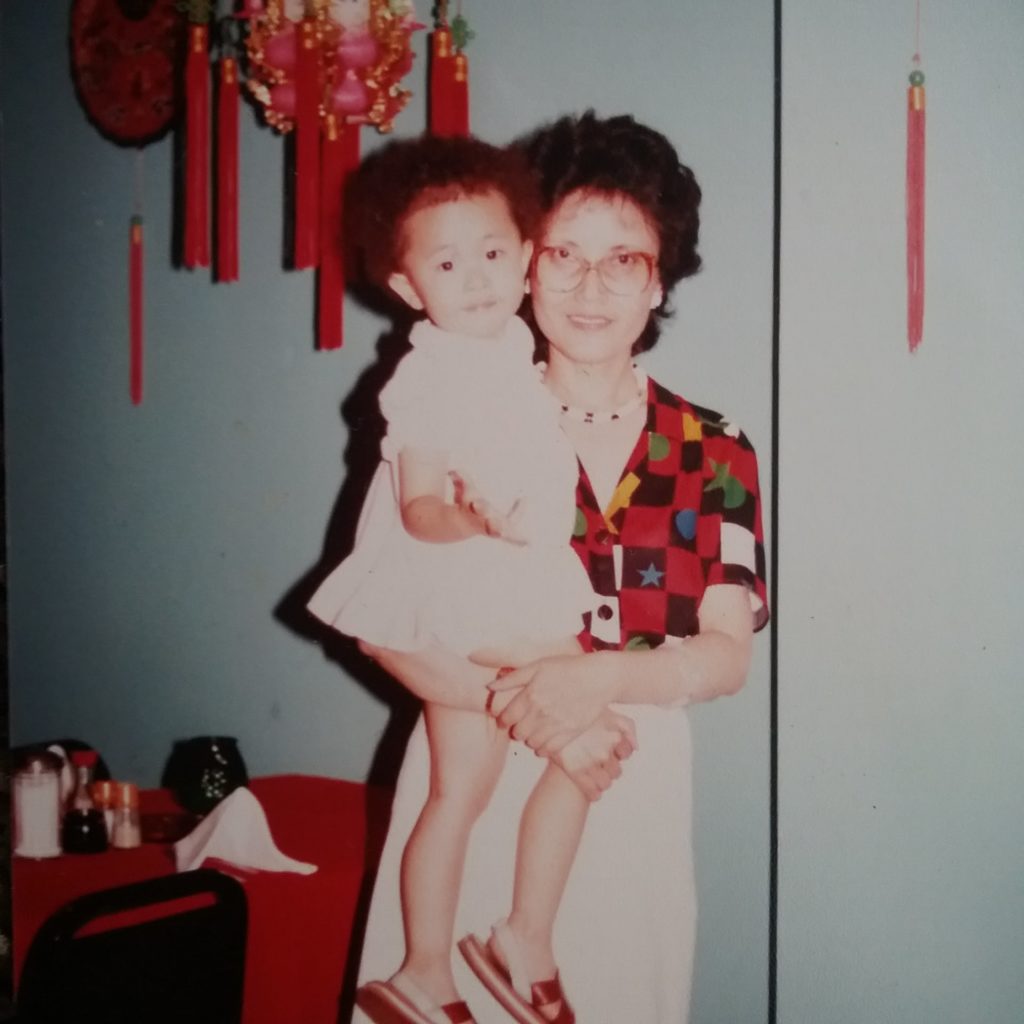 ---
Author: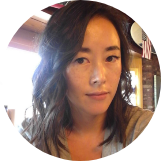 Jude Chao
Jude writes as Fiddy Snails at the K-beauty and skincare blog Fifty Shades of Snail and can be found on Instagram @fiddysnails. Named the ELLE Malaysia Beauty Blogger of the Month for June/July 2017 and one of ELLE Magazine's 10 Cool Beauty Bloggers to Watch in 2018, Jude loves ginseng, snail, honey, propolis, and tuna fish kimbap, though she generally doesn't put the kimbap on her face.
---
Comments