I Tried the $50 K-Beauty Skincare Challenge — Here's What Happened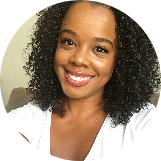 Sheryll Donerson
Jun 26, 2018
---
When a self-professed big spender takes on the K-beauty skincare challenge of recreating her entire skincare routine with just $50, you know it's not going to be easy. But then again, this is K-beauty. Will she be able to do it?
---
You know, I don't think I appreciated living in Asia until I moved back to the U.S.
Like the saying goes, you don't know what you've got till it's gone. And honey, let me tell you, I miss paying $300 a month for rent and eating pad thai for a dollar from the old lady who cooks outside of her apartment. Everything in the States is too damn high.
Let's face it, in today's economy, we are all trying to save money. I've actually been on a skincare spending freeze for a while because I have at least three boxes of skincare and only one face, so I'm trying to work with what I have before I move on.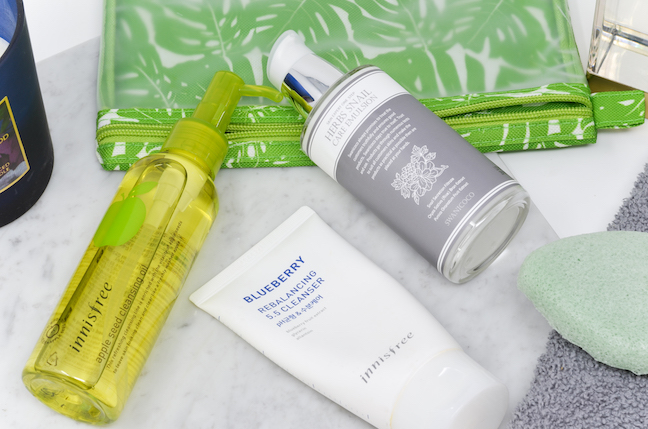 So in the spirit of saving money and being fiscally responsible, I thought it would be a super fun challenge to see if I could replicate and create a basic (not basic like boring, basic like good, general) routine for under $50. I am normally the "YOLO spend money like it's going out of style" queen so I wanted to see if it was possible to recreate my routine using more affordable products. This means a cleansing oil, foaming cleanser, toner/essence, chemical exfoliant, moisturizer, and sunscreen. These are the non-negotiable steps in my routine. Let's see how I did on this $50 K-beauty skincare challenge!
Cleansing oil: Innisfree Apple Seed Cleansing Oil, $11.80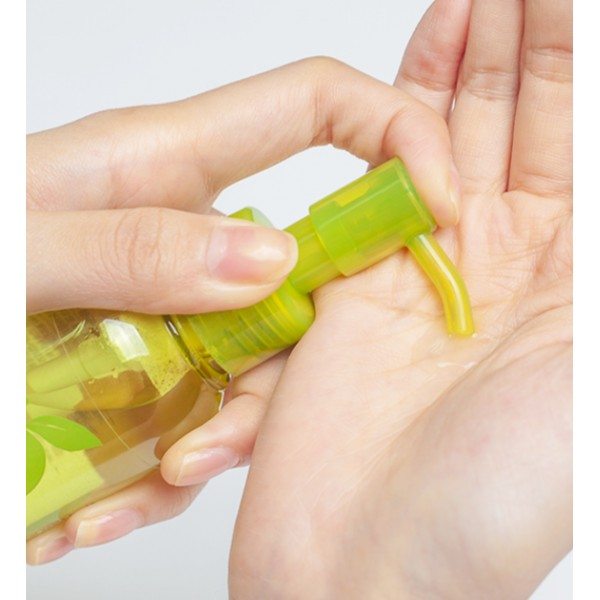 This cleansing oil used to be my JAM when I lived in Korea. I must have gone through at least four bottles of it. It removes makeup almost instantly and smells like fresh apples. WIN.
Foaming cleanser: Innisfree Blueberry Rebalancing Cleanser 5.5 pH, $5.90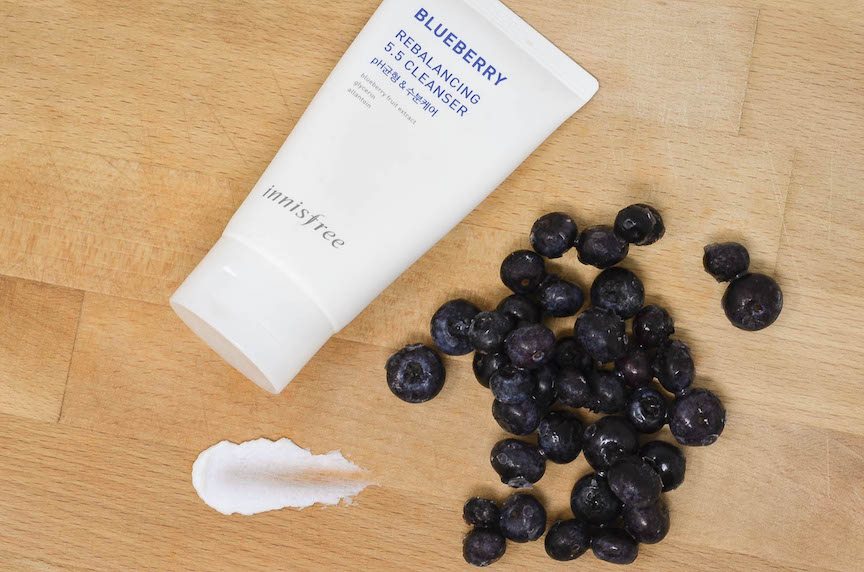 Well, I am ALL about that low pH life, and this cleanser is hella affordable. It has a lot of positive reviews — all about how hydrating it is and how it doesn't dry out the skin. Plus, the packaging is that super chic minimalist vibe that I love. Hashtag #skincareshelfie, anyone?
Toner/Essence: Etude House Soon Jung pH 5.5 Relief Toner, $7.50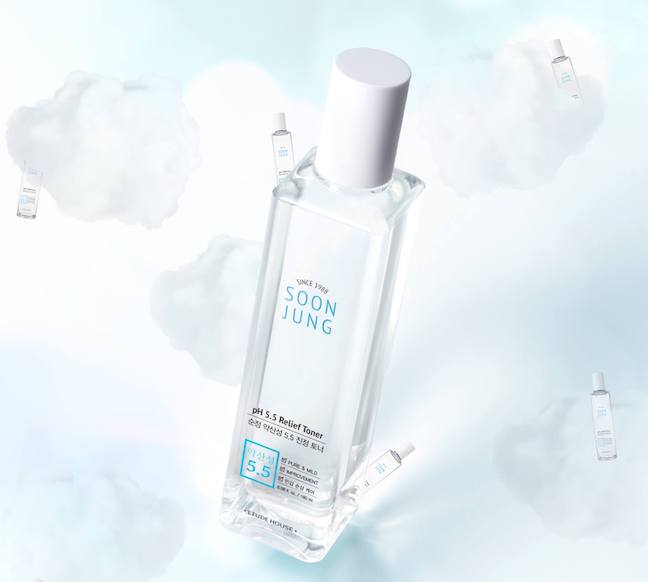 This toner brings our total up to $25. WHEW. I didn't know our good sis Etude House had it in her, but homegirl brought us an affordable, low pH, 97% natural ingredient toner that is weightless, calming, and mega-hydrating. It has no mineral oil, no artificial fragrances, no artificial dyes, no silicones or surfactants.
Chemical Exfoliant: A'Pieu Intensive Aqua Peeling Swab, $3 each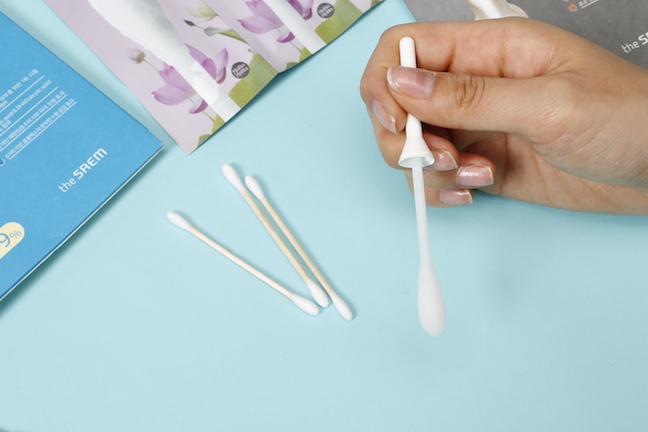 The A'Pieu Intensive Aqua Peeling swabs aren't necessarily the most economical choice ($3 for one is kindaaaa steep), but listen, they DO work. They are giant Q-tips soaked in an 8% AHA/BHA concoction, so you get a sweet 2-in-1 exfoliating situation. I got to try these back when I lived in Thailand and they are FANTASTIC. Baby soft skin? Check. Gets rid of those pesky hormonal whiteheads? Check. Incredibly easy to use? Check. Check. Check.
Moisturizer: Swanicoco Herbs Snail Care Emulsion, $12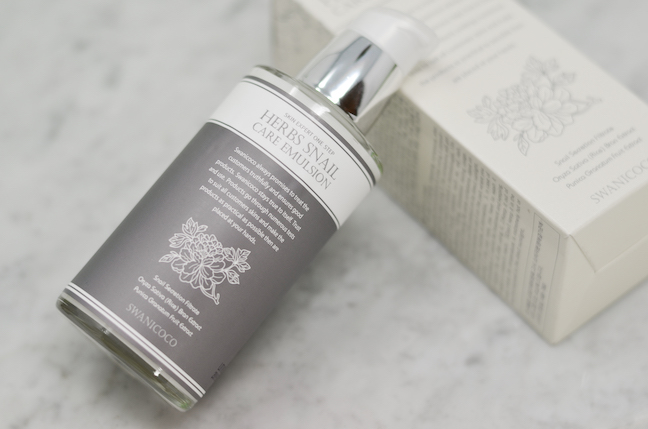 Swanicoco had me at herb snail. Snails are the second ingredient, and they've also added in some rice bran extract for brightening, and hyaluronic acid for that much coveted bounce to the skin. This moisturizer is apparently is also for sensitive, dry, AND oily skin types, which means we can all get our snail on for the low. Hooray!
Sunscreen: A'Pieu Pure Block Aqua Sun Gel, $10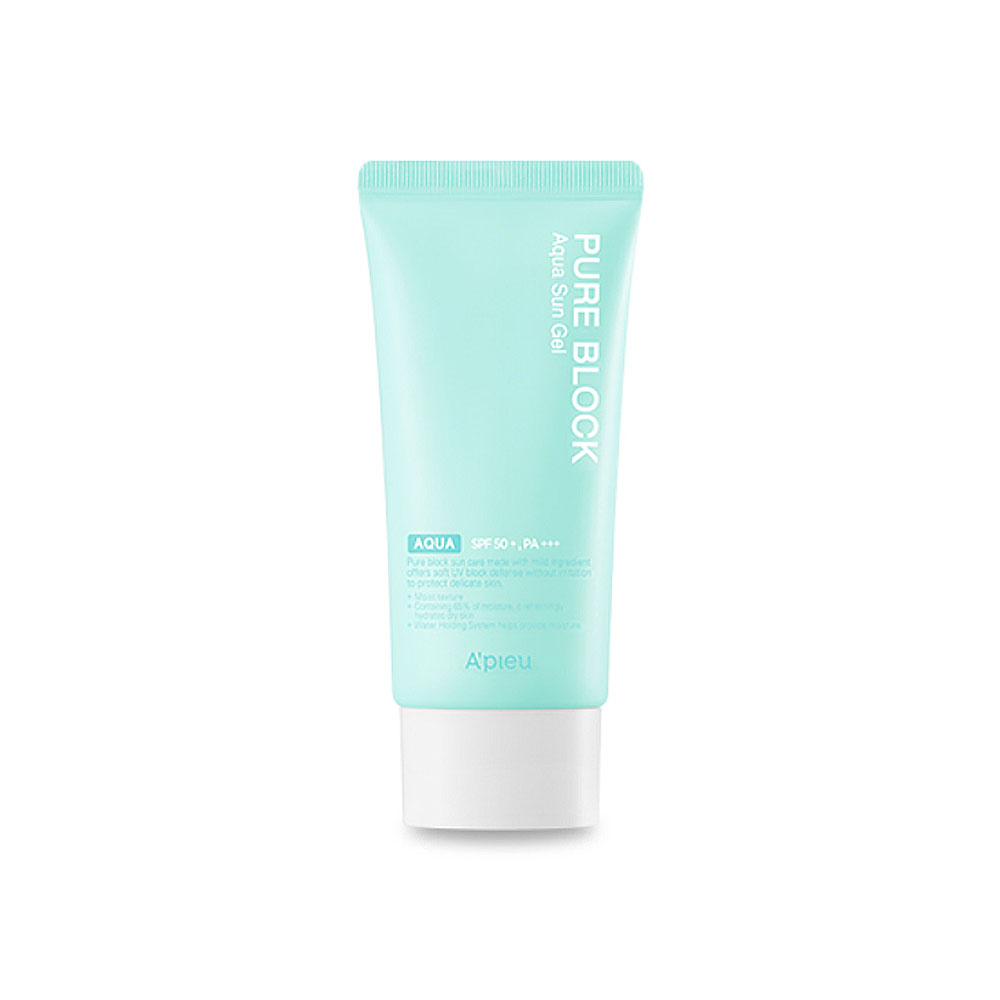 With exactly $10 dollars left, I'm going with the A'Pieu Pure Block Aqua Sun Gel. It has a high SPF50+ PA+++, and as we can tell by the name, is a lightweight gel texture. Gel sunscreens are my jam because a) they typically aren't greasy like most sunscreens, and b) they typically don't give off that dreaded white cast. People also say it wears well under makeup and it absorbs quickly — two more wins in my book!
And there we have it, folks! A complete, comprehensive skincare routine for just about $50. It CAN be done!
Would you be able to take on the $50 K-beauty skincare challenge? What are your favorite affordable skincare products? Let me know in the comments!
---
Author: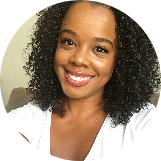 Sheryll Donerson
Sheryll Donerson got her start as a beauty writer by writing K-beauty reviews for her blog, The Wanderlust Project. These days, she's lifting heavy weights, eating tacos, drinking (too much) coffee and is 1/4 of the beauty podcast, Beauty Beyond Basics (or Triple Bees for short). You can find her on Instagram and Twitter at @sheryllrenata.
---
Comments