Ask the Squad: How Do the Men in Your Life Care For Their Skin?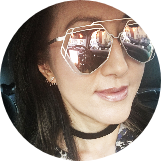 ANNA PARK
Jun 15, 2018
---
There are lots of benefits to being in the K-Beauty Squad at Beautytap, not the least of which is a seemingly endless stream of product to test — but not enough skin to test it on! That's where our friends, family, and loved ones come into the picture. Here, we get a peek into how the Squad's men care for their skin and what effects, if any, our obsessions, er, good skin habits have had on them.
---
Q: How do the men in your life care for their skin?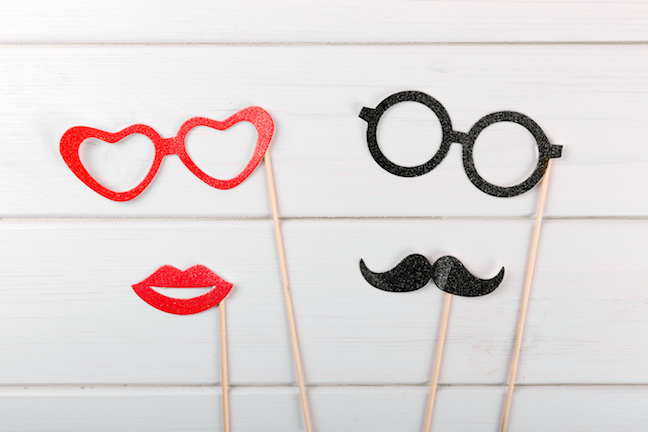 Director of marketing Jude:
Mr. Fiddy loves to use COSRX Advanced Snail 96 Mucin Power Essence as a post-shave step! He finds it soothes and heals irritation and shaving cuts really well, and I definitely see a difference in redness and skin texture when he uses it.
Contributing editor Coco:
I will never tire of seeing my husband walking around in the Etude House Lovely Etti cat ear hair band, doing a sheet mask, and wearing the A'Pieu mask cover while doing dishes.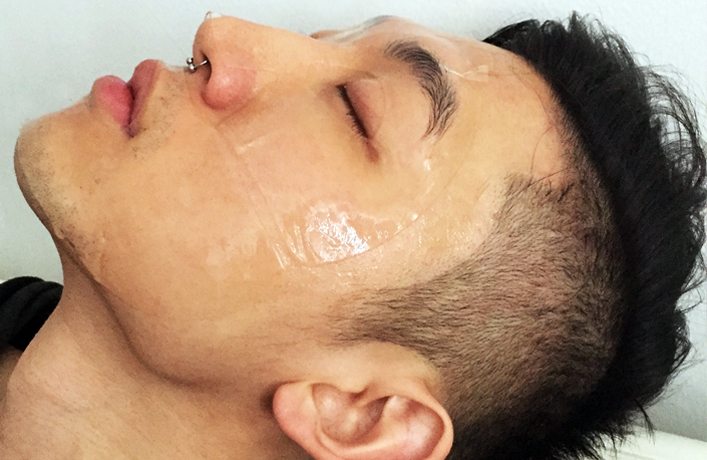 Social media manager Ruth:
When my dad was much younger and living in Korea over 30 years ago, he said he used to apply a hydrocortisone (aka steroid) cream to his face. He applied it every single day. Twice a day. For 10 years. Then he moved to the States and stopped using that cream because he didn't have access to it — aaand nightmare ensued. After a few weeks, his face began to peel, flake, scale, swell up, and throb in pain. The Purge™️ lasted for six freaking months. When asked how he healed his skin, he answered in classic dad fashion: "Lotion."
Moral of the story: Don't put steroids on your face, and uh, yeah, follow the #1 basic skincare rule and moisturize!
Editor in chief Anna:
My husband has gotten spoiled over the years, what with all the skincare samples I ply on him. Now he can tell when I give him the "sh—t stuff" that I don't care for. In just a few short years, he's gone from "Sunscreen? Why sunscreen?" to a bona fide four-step routine. (Though he still won't double cleanse or mask — I suspect it'll take him another few years … and a few more prominent wrinkles to show up.)
He started out with the SanDaWha men's line ("I think it's a good beginner's line"), but he's convinced products geared towards men are a "weaker version of the stuff women use." What he's really been impressed with is the Blithe Vital Treatment 8 Nourishing Beans ("the best toner I've ever used"), Revision skincare (their vitamin C serum is "appreciably different" from Paula's Choice), Perricone MD ("pretty good"), and Japanese sunscreens ("I like the Nivea better than Biore"). And yes, he pat, pat, pats with the best of them.
Contributing editor Sheryll:
My boyfriend has always had a very basic skincare routine, but I bought him a whole COSRX set a few months ago and he just messaged me to ask what was the name of the "sap stuff," aka the Oil-Free Birch Sap Moisturizer. He also FINALLY wears sunscreen daily.
Special projects manager Jane:
I don't know why all the men in my family refuse to use sunscreen ... but they don't use sunscreen.
I'll buy skincare products for my brother, and he'll get excited and use it for the first few days like: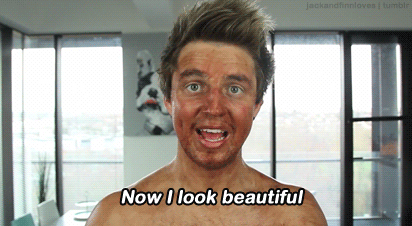 Then about a week later, I'll ask him if he's been using the products, and he'll be like: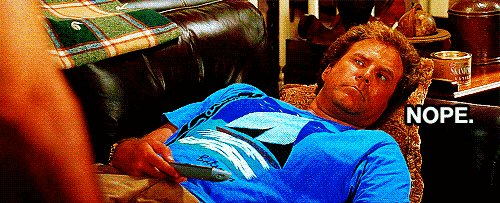 Apparently it takes too much time and he doesn't see the benefits. (He's blessed with some great skin.)
It's OK, he'll come back to me once he starts seeing spots appear from not wearing sunscreen!!
How do your men care for their skin? Have you had a lot of influence in that? And if you're a guy, what got you into skincare? Let's talk about it!
---
Author: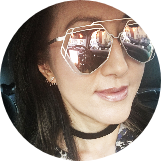 ANNA PARK
She may have started her career as a lawyer, but Anna found her true calling long before that, while poring over the beauty editorials and skincare how-to's in teen magazines. Sure, the ladies at the Estée Lauder counter may have scoffed at her when she asked for an eye cream at the age of 16, but hey, she was just ahead of her time. Today, Anna is a beauty editor, obsessing over skincare ingredients and the Oxford comma. Follow her travels on Instagram at @annanymity.
---
Comments