Whether New to K-Beauty or a Veteran, You Need to Get Purito Into Your Routine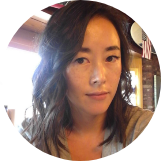 Jude Chao
Jun 28, 2018
---
New to K-beauty? Natural beauty brand Purito is the perfect way to start your K-beauty journey (and to carry your skin far beyond). Heck, even if you're a K-beauty vet, you've got to get Purito into your cart now. Jude Chao explains why.
---
It feels uncomfortably like gatekeeping to label a brand as a "starter" brand, but after years helping K-beauty novices find their way, I've realized that some brands suit beginners' needs unusually well. Years ago, Mizon was U.S. K-beauty's preferred starter brand. Then COSRX snatched that crown. Now there's a fresh contender on the scene: Purito.
As with all skincare, your mileage may vary, but I believe Purito is an excellent starting point (and possible ending point!) in your quest for your skincare holy grail. Let's discuss why.
But first, a clarification and definition of terms.
Is a "starter brand" only for beginners?
Definitely not. The qualities that distinguish a starter brand also make it excellent for anyone looking for an addition to their routine. In fact, I'll be linking some K-beauty veterans' raves about Purito at the bottom of this post.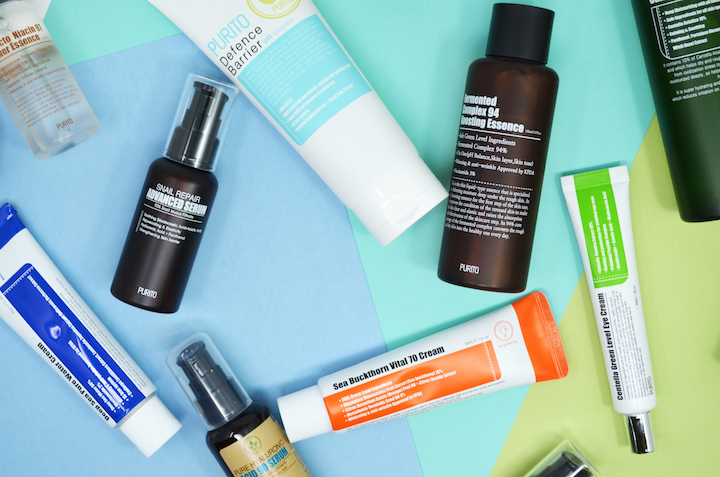 What makes a "starter brand" different?
If you're new to K-beauty (and even more so if you're new to skincare), your first purchase is a risky investment. It could be quite a bust for your wallet. Depending on how your skin responds to the products, it could be quite a bust for your skin, too. A first purchase is a time to play it safe. But your first products should be products you're excited to buy and try — that's why super-basic brands don't cut it for me.
A good starter brand is:
Affordable. Affordability is relative, of course, but I personally find prices of $25 or less for a single full-sized product, with several options under $20, to be a good benchmark.
High quality. Despite low prices, a good starter brand shouldn't skimp on quality. I avoid budget brands that focus more on gimmicky packaging than thoughtful formulation. Good starter brands minimize production costs by keeping packaging simple rather than cutting corners on research-backed ingredients.
Sensitive skin-friendly. Flinging extravagantly complicated products at your skin before you know what it likes will raise your chances of discouragement and disaster. A good starter brand uses ingredients that pose a low risk of irritation.
Not boring. A good starter brand offers interesting star ingredients, both for the potential skincare benefits and for the entertainment factor. A good starter brand also offers a selection of different treatment and moisturizer options. The best thing about K-beauty is the customization, and you can't customize without plenty of choices.
Why choose Purito for your first K-beauty purchase?
A quick glance at our Purito brand page should give you a sense of why I've identified the brand as a great starter brand. A closer look at specific Purito products will take you the rest of the way to my conclusion.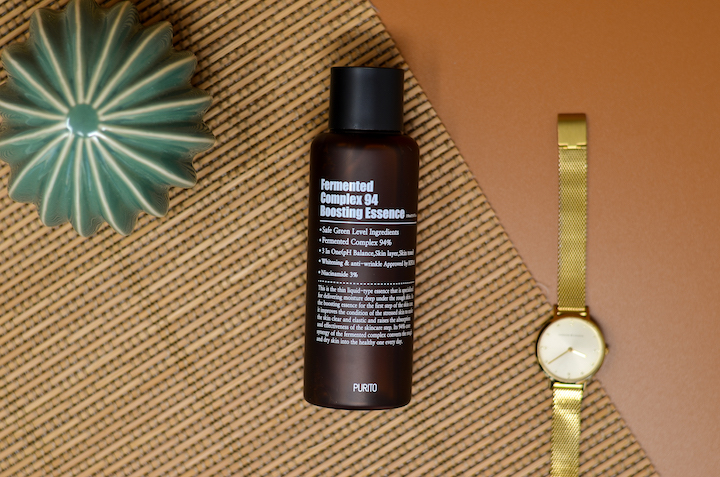 Affordability:
At $22, the Fermented Complex 94 Boosting Essence and Galacto Niacin 97 Power Essence are the highest-priced Purito products on our site. Only three of our 12 Purito products even break the Jackson line. The other nine cost less than a single $20 bill. You could put an extensive routine together from Purito products for less than the price of one or two items from certain other famous brands that I personally adore but feel less comfortable explicitly recommending.
High quality:
The Galacto Niacin 97 Power Essence contains 5% niacinamide, a concentration that's been shown effective for visible brightening, firming, and anti-inflammatory effects.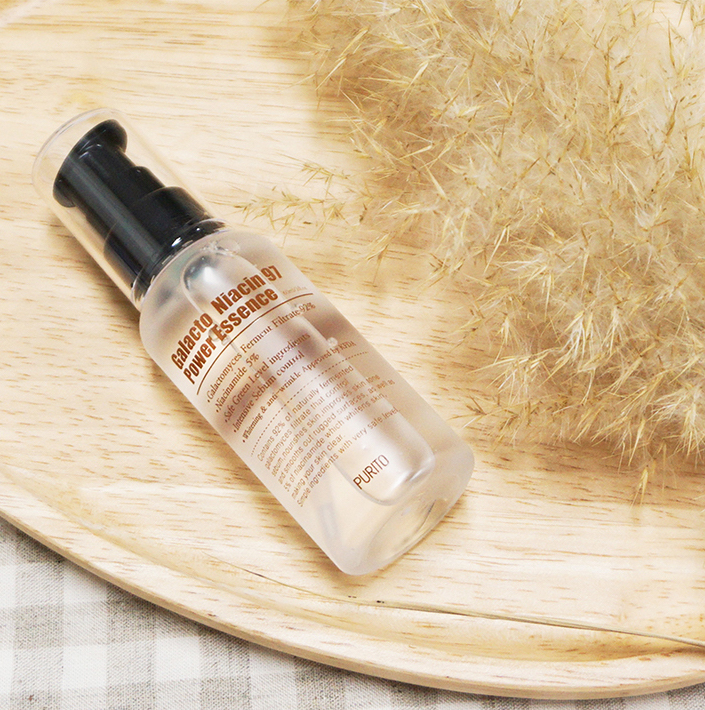 The Galacto Niacin 97 Power Essence also contains galactomyces and bifida ferment filtrates. These fermentation ingredients appear in legendary high-end products like SK-II Facial Treatment Essence (~$99) and Estée Lauder Advanced Night Repair Synchronized Recovery Complex II serum (~$68).
Sensitive skin-friendly:
I often check out a brand's cleansers to see if the brand truly understands gentle formulation. I look for a lower-than-neutral pH and a lack of harsh surfactants like SLS. Purito's Defence Barrier pH Cleanser fits perfectly.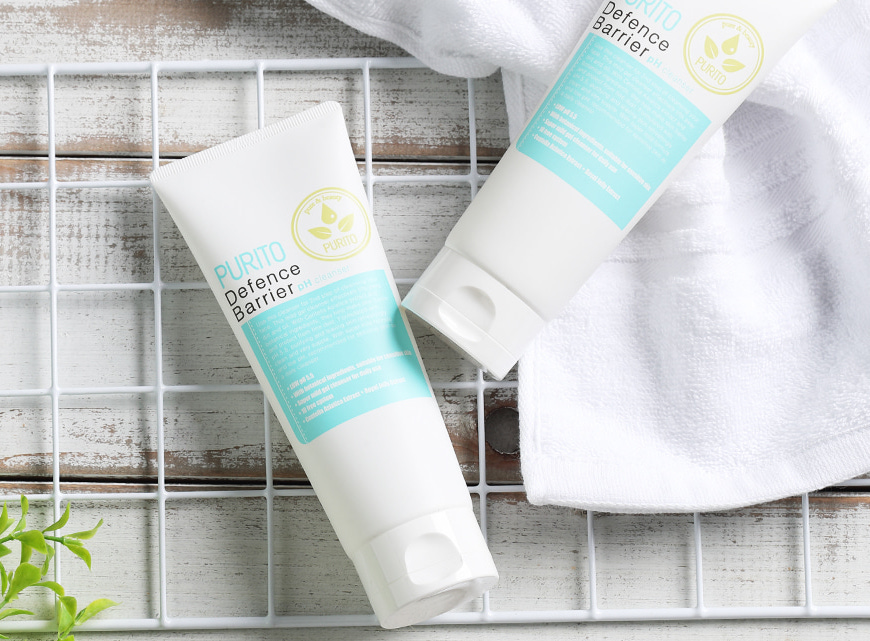 Across all its products, Purito uses only ingredients that are EWG green verified. According to EWG, this means that the ingredients are of the highest safety for cosmetic use. Those of you who follow my social media will know I'm not a fan of EWG's safety ratings, for reasons that would take up a whole extra article. Plugging Purito ingredient lists into CosDNA paints a similarly reassuring picture, however.
Purito products tend to contain either no flagged acne or irritation triggers, or only a couple of low-flagged triggers apiece. While CosDNA is far from a truly universal resource, since comedogenicity testing is pretty problematic and no external database can exactly match your personal skin sensitivities, I've found their ratings helpful enough.
I will say this about the EWG green ratings: Since EWG is an environmental advocacy group (hence their name, Environmental Working Group), we can presume that their green-rated ingredients are not considered harmful to the environment. That's an extra bonus for those who choose to use only eco-friendly personal care products. Purito is also cruelty-free.
Not boring:
I can't stay interested in a brand that offers only a limited selection of stodgy and basic products that don't let me mix and match to suit my skin's exact needs and my exact tastes. Good thing Purito isn't like that. Instead, Purito offers an outstanding array of options.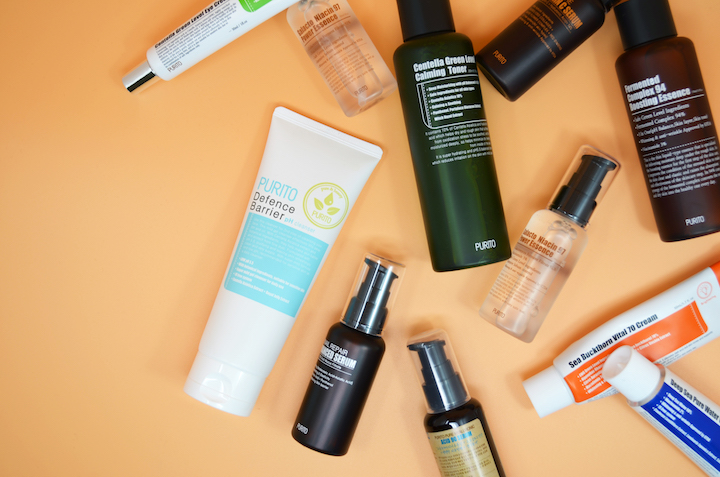 There's a snail serum for us snail lovers. Sensitive and acne-prone skin gets a Centella toner, serum, cream, and eye cream. Hydration addicts can drench themselves in the Pure Hyaluronic Acid 90 Serum and Deep Sea Pure Water Cream. And if a glow is your ultimate goal, there's a vitamin C serum and a sea buckthorn moisturizing cream that OG K-beauty blogger and Beautytap contributing editor Sheryll Donerson absolutely loves.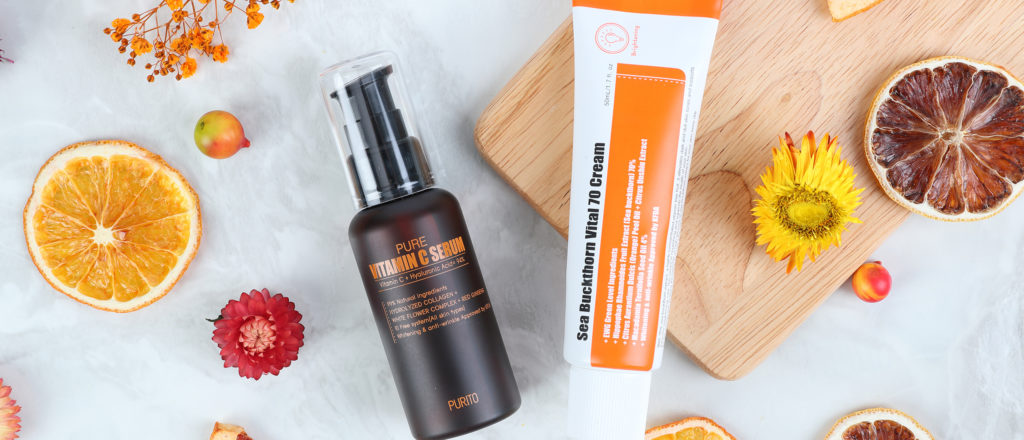 The only missing items are cleansing oils and sheet masks, and K-beauty offers plenty of other affordable options for those. (When you're done with this article, check out the Oerbeua masks, my new favorite budget sheet mask pick!)
My Purito picks
So we've established that Purito has plenty to offer for the intimidated K-beauty newbie. What about for the K-beauty veteran?
Last month, Beautytap's Korea-based product sourcing and fulfillment team sent me a massive box containing at least one of every Purito product we offer. I've tried every single one of them and gave some products to my other half and our son as well. These are my favorites.
Defence Barrier pH Cleanser:
In my family, we all use this lightly foaming cleanser now.
The Defence Barrier pH Cleanser reminds me strongly of COSRX Low pH Good Morning Gel Cleanser, but gentler and with a less intense tea tree scent. It's not as exciting to me as, say, Sulwhasoo Snowise Brightening Cleansing Foam, but isn't totally basic, either. The Purito cleanser contains Centella asiatica extract to fight redness and royal jelly extract to moisturize my skin and soothe my honey-loving soul.
With a pH of about 5.5 and no SLS, the Defence Barrier pH Cleanser gets my normal skin fresh and clean without any tightness or redness. My son's soft and bouncy cherub cheeks retain all their softness and their bounce after washing. Mr. Fiddy has no complaints about how well the Defence Barrier pH Cleanser cleans his oilier skin, either.
Pure Vitamin C Serum:
Some other brands offer vitamin C serums touted as good for beginners. The best known of those is, for my tastes, too low of a concentration and too high of a pH to be optimally effective according to current research. Starter products shouldn't be exempt from basic formulation requirements.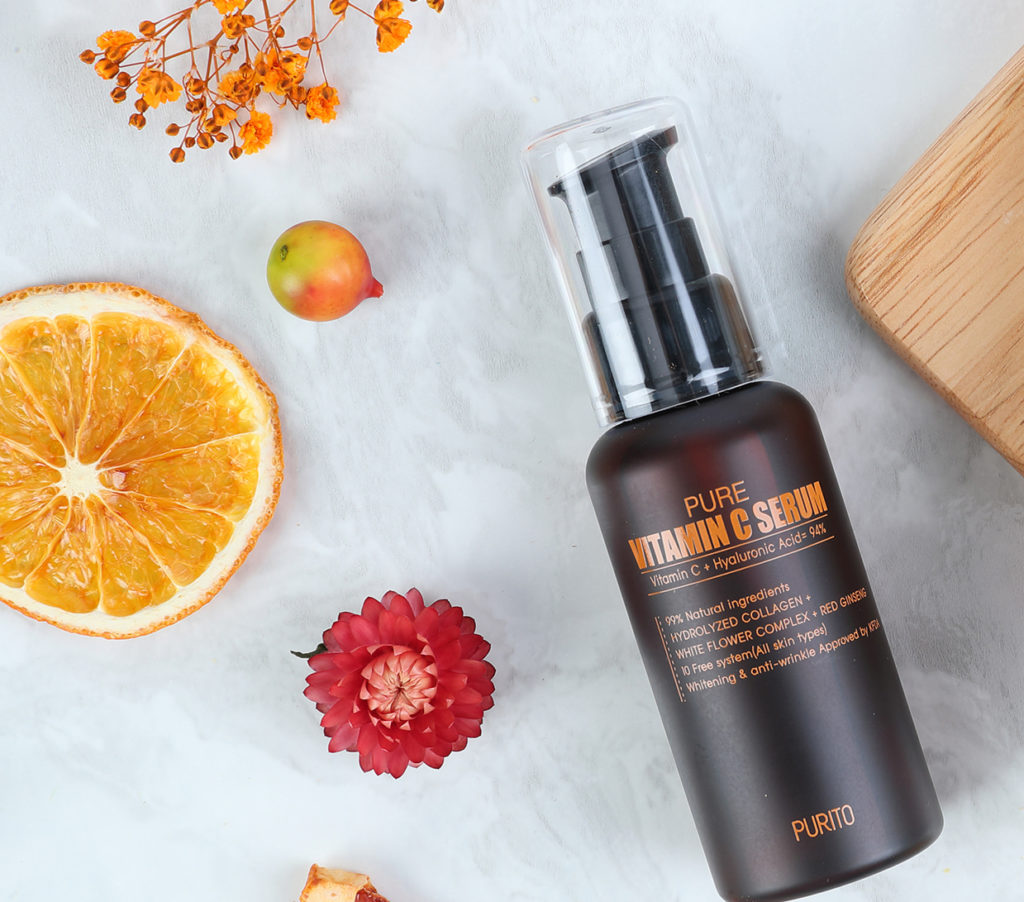 With 10% ascorbic acid at a pH just below 4, Purito Pure Vitamin C Serum skillfully straddles the boundary between moderation and potency. It's far less likely to cause tingling and irritation than more concentrated vitamin C serums, but strong enough to promote the visible effects vitamin C is known for: decreased hyperpigmentation, increased collagen production, and an overall even-toned glow.
I use Purito Pure Vitamin C serum after cleansing and acids, before my Curology tretinoin, every evening. The thin and slippy serum absorbs quickly, with a tacky finish that disappears when I apply my next layer. I'm happy with this serum as a maintenance vitamin C product, and I'll continue using it. A good vitamin C serum is harder to find than you'd think.
Purito Pure Vitamin C Serum comes thoughtfully packaged in a dark bottle to slow the inevitable oxidation that plagues this kind of vitamin C. I keep my bottle in the refrigerator to further extend its shelf life.
Snail Repair Advanced Serum:
After over a year of exclusivity with COSRX Advanced Snail 96 Mucin Power Essence, I've replaced it with a different snail step! Shocker!
Purito Snail Repair Advanced Serum isn't a single-minded snail goo like COSRX's. You can feel it in the faster absorption and less slimy consistency of Purito's product. As much as I love maximum snail, though, I do appreciate the things that make the Snail Repair Advanced Serum different.
Purito uses a fermented version of snail secretion filtrate. Fermentation, which you'll see everywhere in K-beauty, theoretically enables better absorption of the fermented ingredient, resulting in increased effectiveness. The Snail Repair Advanced Serum also contains some calming botanical extracts and niacinamide, making it a well-rounded soothing product.
My biggest concern with switching from the COSRX snail product to the Purito snail product was that I'd lose the resilience and rapid healing powers that I've always gotten from COSRX's snail essence. How could I give up a product that turns my skin into the complexion equivalent of an X-Men Wolverine?
I haven't been able to test Purito Snail Repair Advanced Serum's healing properties, since I haven't had a breakout recently, but I can say that my skin retains the resilience and elasticity I get from snail compared to when I'm not using snail. I ended up with two bottles of this, which I'll happily finish before I decide which snail I want to move slowly forward with in my routine.
I also enjoy the Purito snail serum's much faster drying and absorption time compared to COSRX's. Summer weather makes me much less tolerant of a tangible layer of product on my face.
Conclusion and further reading
I once mentioned in a Beautytap Instagram Live that if COSRX and Benton had a baby, it would look a lot like Purito. I stand by that. Since both COSRX and Benton are beloved by plenty of K-beauty old-timers, I believe Purito can be, too.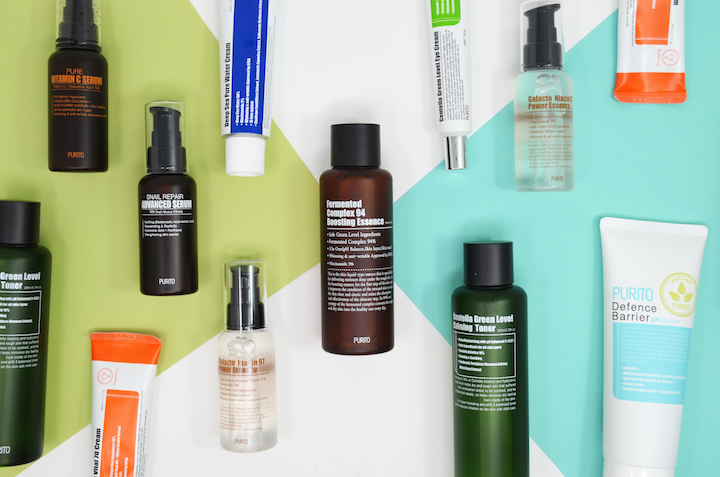 But don't take my word for it! Here's a selection of Purito reviews from some of our favorite K-beauty bloggers.
Two out of three winners in a Purito brightening roundup from the lovely Woodnote Song
Ready to give Purito a shot? Great timing, because from now through Sunday, July 1, we're offering 30% off all Purito products and giving a free gift pack with all Purito purchases. You'll get 10 Purito samples as well as two sheet masks from another green and cruelty-free beauty brand. So shop our Purito page today! [Ed. note: Sorry, the sale is now over!]
Have you tried Purito yet? What are your favorites? And if not, what are you dying to try? Let's talk about it below!
---
Author: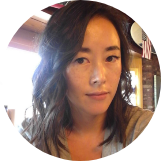 Jude Chao
Jude writes as Fiddy Snails at the K-beauty and skincare blog Fifty Shades of Snail and can be found on Instagram @fiddysnails. Named the ELLE Malaysia Beauty Blogger of the Month for June/July 2017 and one of ELLE Magazine's 10 Cool Beauty Bloggers to Watch in 2018, Jude loves ginseng, snail, honey, propolis, and tuna fish kimbap, though she generally doesn't put the kimbap on her face.
---
Comments