The Best Korean TV Shows You Have to Binge Watch This Summer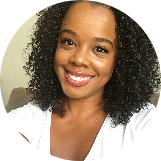 Sheryll Donerson
Jul 11, 2018
---
From celeb-filled reality shows to addicting K-dramas, getting your Korean TV fix is easier than ever (thanks Netflix!). Contributing editor Sheryll helps us wade through all the content to get to the most binge-worthy. (Warning: rabbit hole ahead.)
---
When I lived in Asia, I stopped watching a lot of TV (my exceptions were Game of Thrones and Parks and Recreation, aka the best shows on the planet). I just didn't really watch much TV because a) I didn't want to pay for cable and only have three channels in English, and b) after teaching all day, I just wanted to eat and go to sleep.
But as soon as my boyfriend and I were settled down in Atlanta, we bought a TV and got Netflix, Hulu, HBO, the whole shebang. Now, there isn't a night that goes by without my watching an episode or two of my favorite TV shows.
I admit that I am not a hardcore K-drama or Korean TV fan, but they are CRAZY addicting. I've definitely started an episode just to watch something before I go to bed and then magically I'm three episodes in. Who would've thought? I know summer is meant for the pool and the beach, but listen, some days it is just too hot for all of that and that's when it's time to binge watch some TV. Wanna know what's on my summer Korean TV list? Let's go! (P.S. All of my faves are on Netflix or YouTube, so watching is super easy!)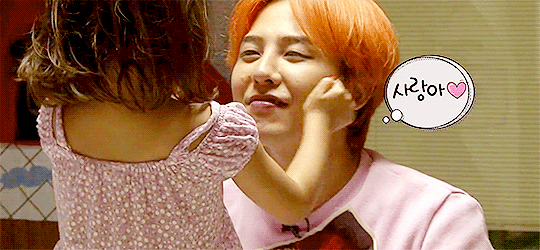 Hyori's Bed and Breakfast (aka Hyori's Homestay)
K-pop stars + the beach + reality TV = a winning TV show recipe. Hyori, K-pop star extraordinaire, and her husband Sang Soon live on the gorgeous island of Jeju in South Korea and are readying to open their home as a bed and breakfast. There's lots of tea and coffee drinking, cuddling, yoga-ing, birds chirping, DOGS, and Hyori talking about her milia (she's hella relatable!). In a world where most reality TV is all about fighting and DRAMA, this show is a breath of fresh air. Watch it here.
Let's Eat
Do you love food? Then you'll love this Korean drama. Basically, it's a story about four single people who bond over their love of food. I don't want to give too much away, but like all Korean dramas, there are twists and turns and DRAMA. OH THE DRAMA. It's also crazy hilarious — my boyfriend and I laughed out loud more than a few times. But really, the shots and descriptions of the food really steal the show.
Return of Superman
Last year, someone from the Beautytap team posted a video of an absolutely adorable boy from a TV show on our Facebook page. I found out it was Seungjae from the TV show Return of Superman and fell down the rabbit hole. I proceeded to watch ALL of the episodes available on YouTube, and now I faithfully watch it every Sunday morning. I am, as the kids say, a STAN.
Return of Superman is a reality TV show where famous men are left to care for their kids for 48 hours by themselves. It's honestly the best hour and a half of television available. All of the kids are out of control cute, and seeing the dads bond with them is so heartwarming. You'll love it!
Hello, My Twenties (aka Age of Youth)
I read the synopsis of this show and was immediately like YES, PLEASE. It's about five college-aged women who live together while going to school … and all of the drama that goes on with growing up in your 20s. Each woman has her own personality — there's the fitness addict who loves walking around naked, the girl who sneaks her boyfriend over, the quiet and shy studious one … I absolutely love it! You can watch it here.
Strong Girl Bong-soon (aka Strong Woman Do Bong-Soon)
Strong Girl Bong-soon also made it on my summer binge list because it's about a girl with superhuman strength (YASSSSS) that has a bit of a problem when she falls in love with both a police officer and the CEO of her company. Love triangles and badass women? Sign me the eff up!
What's on your summer binge list? Do you recommend any Korean reality shows? Let me know in the comments!
---
Author: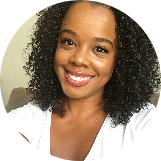 Sheryll Donerson
Sheryll Donerson got her start as a beauty writer by writing K-beauty reviews for her blog, The Wanderlust Project. These days, she's lifting heavy weights, eating tacos, drinking (too much) coffee and is 1/4 of the beauty podcast, Beauty Beyond Basics (or Triple Bees for short). You can find her on Instagram and Twitter at @sheryllrenata.
---
Comments