Oily Skin 101: How to Balance It, Get Glowing & Embrace the Shine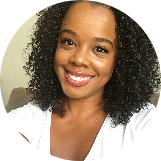 Sheryll Donerson
Jul 16, 2018
---
If your makeup seems to disappear by noon and you can fry an egg on your T-zone in the summertime, you just might have oily skin. Most people think you need to dry out those oils, but the contrary is true: You need hydration to balance it! Here, an oily skin expert gives us the 411 on how to embrace your oily skin!
---
There is one question I get asked more than anything else, and it's this:
"What products can I use for my oily skin?"
If I had a dollar for every time I get asked that question, I'd be sitting on a pretty little stack right about now. It has taken me years to finally understand how to control and balance my oily skin, and I thought I'd pass my tried and true tips along to you. Sharing is caring!
But first, let's get some housekeeping out of the way.
What is oily skin?
Oily skin is classified as skin that has an overproduction of oil. Genetics, hormones, certain medications, using products that dry out the skin, or even your diet can cause oily skin.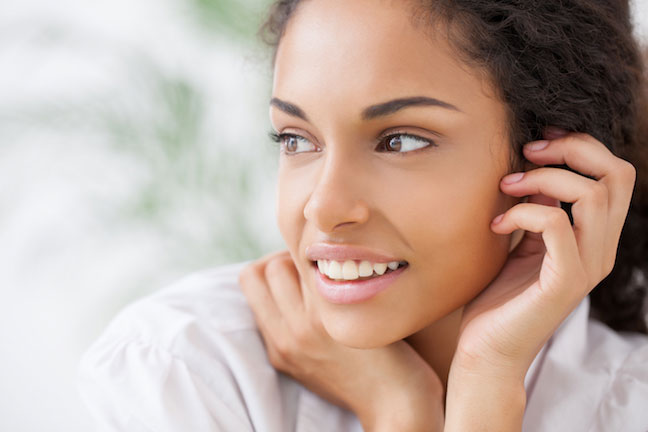 Note that having extra oil in your skin is different from the water content of your skin. You need a balance of both oils and water for healthy skin.
How do I know I have oily skin?
Oily skin is generally characterized by extreme shininess, especially in the T-zone (chin, nose, forehead). You most likely have enlarged pores and are more prone to breakouts. You will typically have a hard time keeping makeup on your face and you notice that it tends to "slide" off.
However, there are some positives to having oily skin. This skin type tends to be less wrinkled and also ages at a slower speed due to the extra oil content in the skin. Woo-hoo!
Now that that's out of the way, let's talk about how we can tame the beast.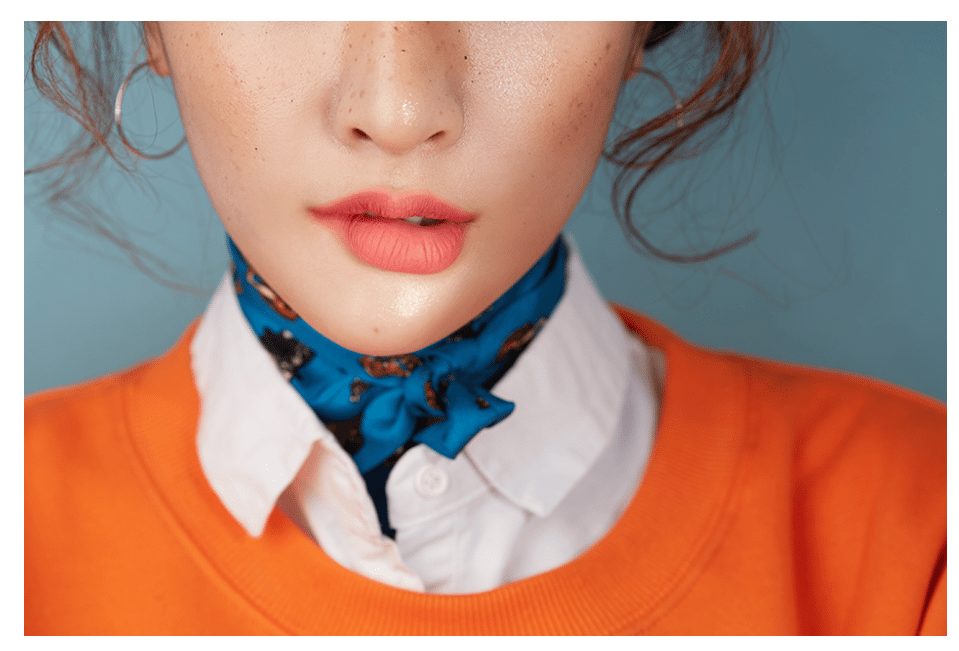 Don't fight off oil — balance it
When I was younger, I thought that the way to get rid of my oil was to use a very harsh cleanser (Noxzema SHUDDER), witch hazel as a toner, and NO MOISTURIZER. Of course, my skin was still oily, if not oilier than it had been before. I'm sure this sounds all too familiar to some of you.
If you have oily skin, you don't want to get rid of the oil. You want to BALANCE it. Especially if your oily skin is due to genetics, there's no way you're ever going to stop it from being oily. So instead of trying to fight it, you gotta work with it. Be the oil's friend.
So how can I balance my oily skin?
The cleanser
First things first, take a look at your foaming cleanser. Notice how your skin feels right after you finish cleansing it. Does it feel tight and dry? If it does, stop using it. Your skin should feel "normal" after cleansing it — not too dry and not too oily.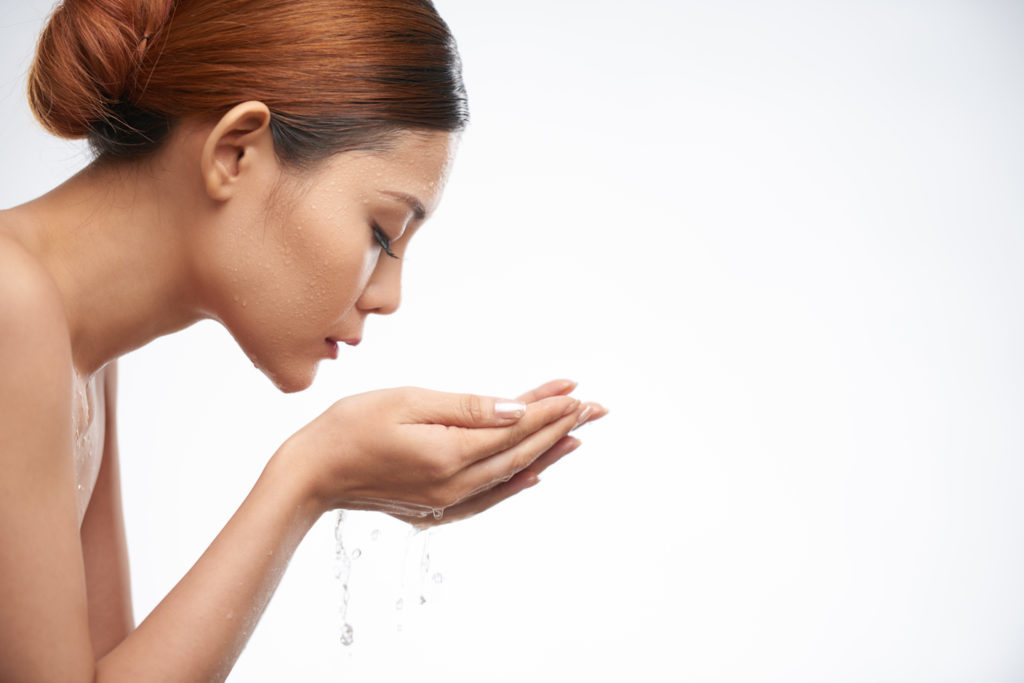 Try to look for a cleanser that has a pH level in the 5.5-6 range. Anything too high can potentially be too harsh on the skin and dry it out. Remember, we don't want to dry our skin out; we want to balance it. The COSRX Low pH Good Morning Gel Cleanser is a must-have staple for those with oily skin.
The hydrating layers
The next step is to look for hydrating, lightweight toners, essences, and moisturizers. Anything with the words "water," "aqua," "gel," "lightweight," "no-sebum," "oil-free," or "pore care" are all going to be products that will be your friends and the ones you should gravitate towards.
The key here is that instead of skipping steps like toning and moisturizing, we want to use lightweight products that pack a hefty dose of hydration. So instead of your skin being dried out and overproducing oil to try to make up for it, it keeps all that oil on lock.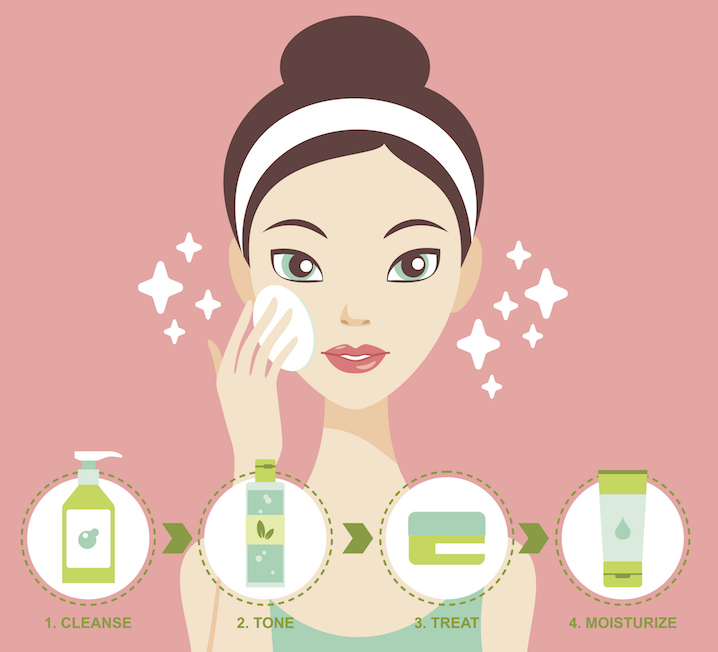 Think of it like drinking a glass of water. You have one sip and you're like, "eh, that's fine, but I could use more, I'm still a little thirsty." And then you have a few more sips, and then you finish the whole glass, and you're like, "OH. I feel AWESOME." That's kinda what your skin feels like. It needs hydration and moisture to do its job.
If you're looking for an entire skincare routine from the same brand, you absolutely cannot go wrong with the Laneige Water Bank line. I've tried nearly everything, and it's all amazing. The Water Bank essence and hydrating gel moisturizer have been scraped clean to the bottom.
All the extras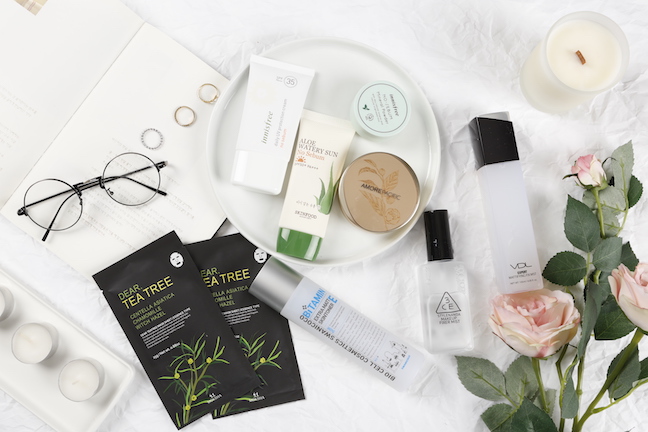 Instead of fighting my oily skin, I've learned to embrace it. This means I take extra steps to prime my skin before I do my makeup. I choose very lightweight and mattifying foundations. I set my makeup with a setting spray. And I carry a ridiculous amount of blotting papers with me at all times. The thing is, the oily isn't going to go away, so all I can do is try to embrace it as much as I can.
For more ways to manage your oily skin, check out these articles:
How oils for oily skin can get you glowing
4 steps to dealing with shiny skin
So how do you deal with the oil? Do you have any tips to share? Let us know in the comments!
---
Author: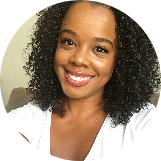 Sheryll Donerson
Sheryll Donerson got her start as a beauty writer by writing K-beauty reviews for her blog, The Wanderlust Project. These days, she's lifting heavy weights, eating tacos, drinking (too much) coffee and is 1/4 of the beauty podcast, Beauty Beyond Basics (or Triple Bees for short). You can find her on Instagram and Twitter at @sheryllrenata.
---
Comments