This Is the New Low pH Cleanser That Replaced My HG COSRX Cleanser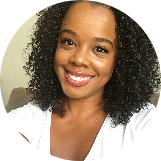 Sheryll Donerson
Jul 02, 2018
---
Contributing editor Sheryll was pretty happy with her stash of low pH cleansers. Until she tried Purito Defence Barrier pH Cleanser. And it blew her mind.
---
Hey ya'll! It's ya girl Sheryll, and I'm back with another review, this time for the cleanser that everyone needs to add to their stash IMMEDIATELY.
I probably get asked at least twice a week for cleanser recommendations. Up until recently, my go-to options have been the COSRX Low pH Good Morning Gel Cleanser, the Sulwhasoo Snowise Cleanser, or the now discontinued Su:m37 Rose Cleansing Stick (RIP). But now baby, there's a new kid on the block, and that's the Purito Defence Barrier pH Cleanser.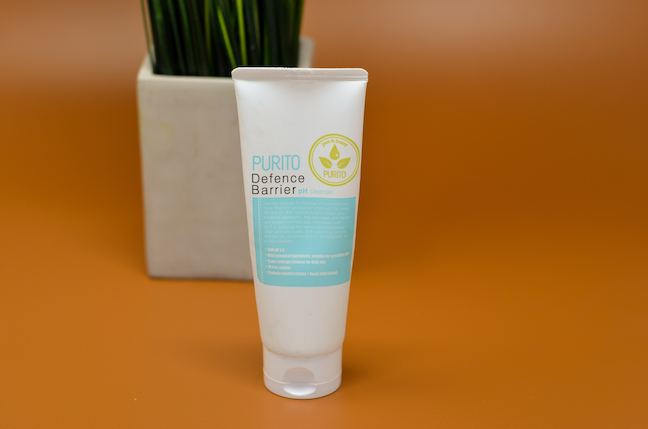 Purito is a brand dedicated to using and formulating products with the best natural ingredients. The name comes from the word "purify" and the Chinese word for soil, meaning they use safe, natural ingredients that come from Mother Earth. Since their main focus is on ingredients, their packaging is a bit understated, which is perfect for me. I love a minimalist vibe! Their products are free of artificial fragrances and dyes, and they do not animal test. We stan a cruelty-free brand!
What makes this particular cleanser so special? For one, it's low pH (around 5.5) so that means your very precious acid mantle will stay intact, which means less breakouts, sensitivity, and dryness. It has a very, very mild soapy scent mixed with a dash of tea tree oil, perfect for those who have sensitivities to artificial fragrances. And if you're an ingredient snob (*cough* me), then you'll be happy to know that this cleanser has some amazing ones.
Check out Purito's pH test here:
So let's get into the ingredients, shall we? The Purito Defense Barrier pH Cleanser boasts a whopping 14 ingredients, including grapefruit extract, tea tree leaf oil, Centella asiatica extract, royal jelly extract, and citric acid. Let's break these ingredients down!
With grapefruit extract, we got a little bit of brightening action going on in the form of some good ol' vitamin C. Tea tree oil helps to balance oily skin as it acts as a mild antibacterial. Centella asiatica is the new K-beauty star ingredient. It helps produce collagen, helps the skin recover from damage, and helps minimize irritation. Royal jelly is thrown in the mix to help with a bit of hydration and moisturization, as well as helping to protect the skin from damage.
The cleanser is a clear, slightly yellow gel that gently foams with water. It feels very smooth and hydrating on the skin and rinses off clean without any film or greasy residue.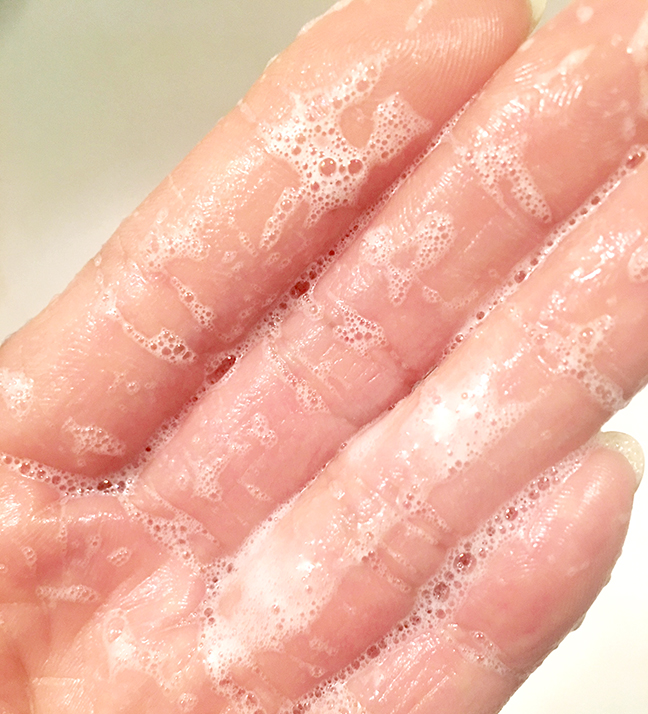 I did a test with the COSRX Low pH Good Morning Gel Cleanser one night and the Purito cleanser the next, and the Purito cleanser was noticeably more hydrating and not as drying as the COSRX cleanser. I know a lot of people have mentioned that they think the COSRX is pretty drying, so I think if that's the case for you, you'll find the Purito cleanser a pleasant surprise. And even though it's quite gentle, I find that it's still an efficient cleanser to use to remove traces of makeup after your oil/makeup removing cleanser.
(Check out the blog post of Beautytap community member @jurainspeachyscarf for more photos on how nicely it bubbles and how much makeup it takes off!)
I think this cleanser would be ideal for all skin types, especially those who have sensitive, dry skin. If you're all about "natural" skincare, then this cleanser would be a winner for you, too. Personally, this cleanser has replaced all of my others in my stash and has solidified itself as a staple on my bathroom vanity. I love how gentle it is and how it's relatively fragrance-free. So get your life and grab one now!
Have you tried Purito Defence Barrier pH Cleanser? What's your current favorite cleanser? Let us know in the comments!
---
Author: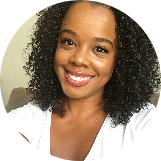 Sheryll Donerson
Sheryll Donerson got her start as a beauty writer by writing K-beauty reviews for her blog, The Wanderlust Project. These days, she's lifting heavy weights, eating tacos, drinking (too much) coffee and is 1/4 of the beauty podcast, Beauty Beyond Basics (or Triple Bees for short). You can find her on Instagram and Twitter at @sheryllrenata.
---
Comments