These Are the 10 Things I Learned While Working & Living in Korea
After three years living in Korea, a self-described "farm girl" from South Africa came away with quite a few lessons, most of which — not surprisingly — involve beauty and food. Here, she shares the wealth. (And spoiler alert: It's important to always eat your kimchi!)
---
I haven't had a dull moment living in Korea over the past three years, and given the rising popularity of Korean beauty products and the global awareness of the Land of the Morning Calm abroad, life has been just peachy. From throwing myself headfirst into products I was once afraid to try to becoming highly dependent on them (I'm looking at you, Mamonde Rose Water Toner) to realizing that the unfamiliar, whether food or beauty, isn't so scary after all, I've learned a few things. Here are my findings.
1. Appearance is everything
When I first arrived in Seoul, I was shocked at the sense of vanity and narcissism I thought my fellow public was pervaded by. Everywhere I looked, women were peering at themselves in mini mirrors, men were using their phone cameras to check their hair, and no one had a single thing out of place. Everyone was so well-dressed and presented, and this really inspired me to up my dress game. I invested in a few smart blazers, a killer pair of boots, and crisp white shirts that could take me from a meeting to a formal dinner. Instead of seeing this obsession with appearance as oppressive, I turned it around and used it as a form of self-improvement.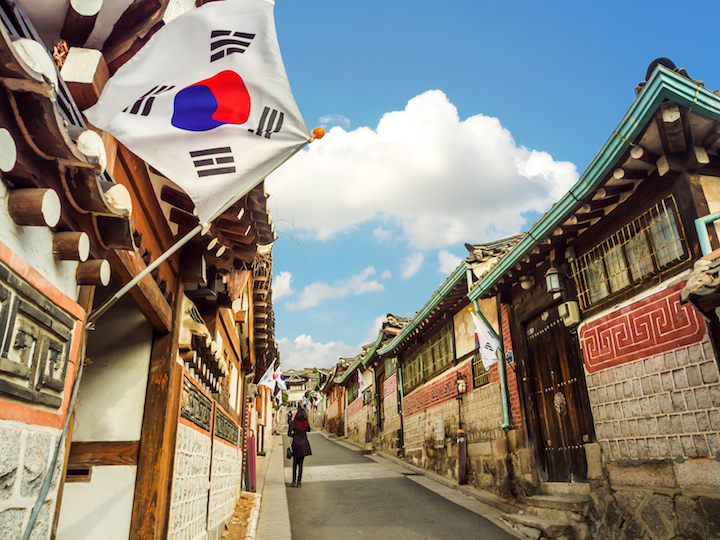 2. Don't fear the snail
Snail serum is a wondrous thing, and the mucin is what oozes from the snail from their soft membrane as they slide across rough surfaces. It also protects them from bacteria and UV rays, and the great news is that it can benefit your skin too! Applying this concentrated serum to your face can add moisture, help fade dark spots and scars, plump creases found in the fine skin around your eyes, and fight acne.
If you're looking for a way into the world of snail serums but are afraid of the commitment of a pricier bottle of serum, why not give a sheet mask a try? Nature Republic's Snail Solution Hydro Gel Mask Snail costs under $7 and could be your gateway drug.
3. Let sheet masks be your savior
I must admit that these masks baffled me initially, and I doubted that they could do much more than soothe tired skin. Since trying out endless varieties, from collagen to propolis, charcoal to bird's nest, and some as specific as anti-pollution, I've found beauty in choice. The options found in Korean beauty stores are affordable and endless, and you could pick up a completely different mask each week and never exhaust your options. There is sometimes nothing quite as comforting as coming home from a long day at work, making a cup of tea, and settling down to 30 minutes of quality time with your sheet mask.
 

View this post on Instagram

 
4. Eat all the kimchi!
Korean women will soon outlive us all, and the secret to their longevity can be found on every corner of the country. With lower average BMIs and blood pressure than citizens of other comparable countries, women born in South Korea in 2030 are projected to be the first in the world to have an average life expectancy of above 90. Researchers believe that the South Korean diet, most notably kimchi, may be supplementing this long life expectancy.
If you don't know what kimchi is by now, it's a dish based on fermented vegetables (usually cabbage) and is high in vitamins A and B and probiotics. No meal in Korea is complete without a side dish of the kimchi, and after enough time living here, I've become quite addicted to the stuff.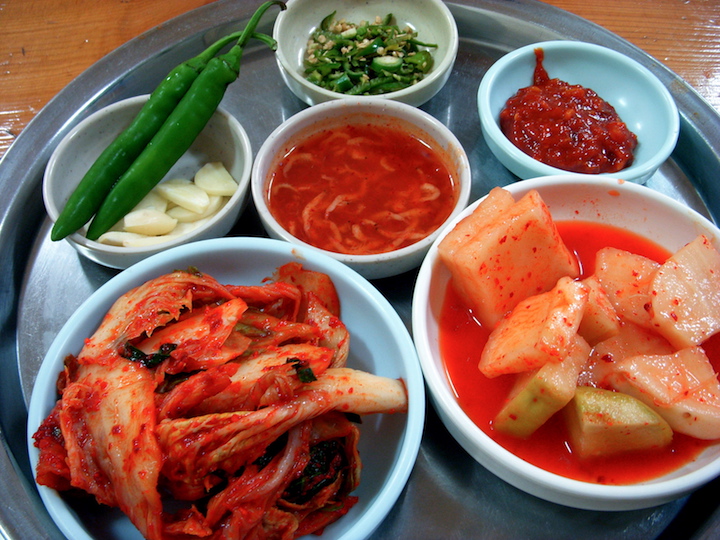 5. Observe the women around you
And not in a creepy way! Rather, cast your eyes across on the subway to see the name of the face powder that the random woman is using. If you're in the supermarket, take note of the hair products that are flying off the shelves. Let your eyes be your teacher and take note of what is popular among the locals. I've learned from Korean friends how to apply primer correctly and picked up the best way to apply lipstick from simple observations. Have a look at the promotions women are selling outside of the big beauty stores, as often those are the popular products of the season.
6. The sun is not your friend
Having pale skin in Korea is a sign of wealth, beauty, and class. It means you do not have to toil under the glaring sun for hours on end to make a living and can instead recline in comfort indoors. Korean women are very particular about protecting their skin from sun damage, and a rainy day isn't the sole time you'll see women carrying umbrellas (UV umbrellas too, mind you). The hiking trails are often filled with older women covered head-to-toe in special UV arm and leg sleeves, and sunscreen is part of the daily skincare regime come rain or shine. A number of Korean photo editing apps include filters that lighten the skin, and it's common to find only three pale shades of foundation in beauty stores. I've learned to layer up and protect the skin that I have and also to stock up on my slightly darker foundation shade when I come across it.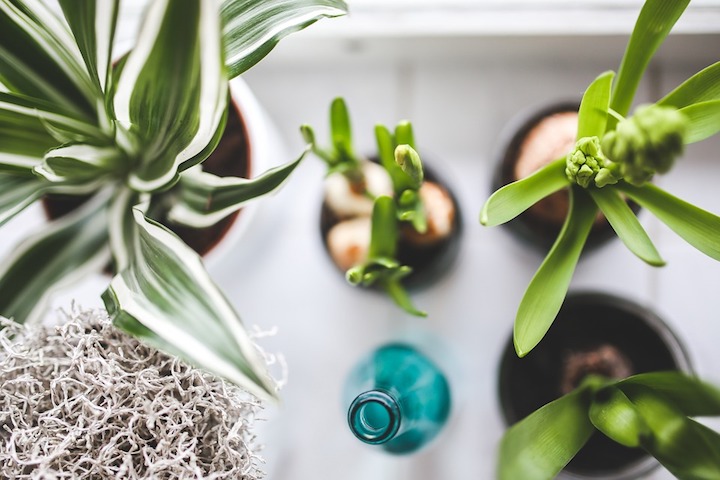 7. Avoid air pollution at all costs
It's not always possible to remain indoors, but there are measures you can take to help alleviate the symptoms associated with Seoul's terrible air pollution. As spring approaches, so does the Yellow Dust, and often a sheet mask doesn't quite cut it. Think next level by incorporating a bunch of house plants into your apartment, and make sure you have an air purifier at home and work. There are many herbal teas that can assist with respiratory health, too.
8. If it sounds gross, it's probably good for you
Koreans aren't ones to shy away from food items that would make some people slightly uncomfortable. Think pig intestines, live octopus, acorn jelly, sea cucumbers, collagen, fermented soybeans, and even silkworm pupae. You know, all those things you probably didn't consider a meal. They're all extremely popular in Korea and part of the cherished local cuisine.
I've learned to stop being so fussy about what was on my plate and have learned to love kimchi, live octopus, and a bunch of other dishes that may make you queasy. The health benefits often outweigh the gross factor 10 to 1.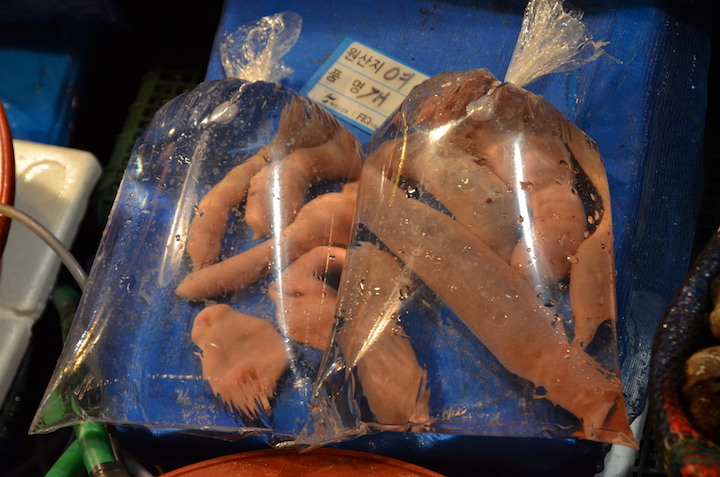 9. Don't be afraid to try something new
Whether it's a bold lip tint that would make your mother scream, a hair mask made of placenta, or the 10-step scalp routine, don't let the fear of the unknown hold you back. You may just find something that works for you. Personally, I've become one with the double cleanse and find it a great way to thoroughly clean my face without stripping it of its natural oils. The Innisfree Blueberry Rebalancing 5.5 Cleanser is a great place to start.
10. Embrace the cuteness
Sure, you're not 13 anymore, and the thought of having a literal blushing cushion blusher or a cooling stick that looks just like a panda may not be so tempting. Bear with me for a second, because I quickly learned that it's about more than the packaging. Koreans are just obsessed with all things cute, and it's pretty hard to avoid. As a late 20-something, I've learned to not dismiss products because they were packed for a teenage girl and to give them a chance. If you're feeling a little youthful, why not pick up a Tony Moly Pocket Bunny Mist?
From the farm girl who only wore makeup once a month and didn't know what toner was, to the slightly more put together adult who can rock a matte red lip, I'd like to thank Korea for her lessons and assistance.
Have you ever been to Korea? What would you want to do first if you were living in Korea? Let's share in the comments!
---
Author:
Megan Bursey
I'm Megan, and I'm obsessed with travel, beauty and LGBTQ rights. I hail from South Africa, where I cut my teeth as a journalist, writing for the biggest-selling English magazine in the country. I spent three years in South Korea and discovered a passion for K-beauty and the jjimjilbang. I'm always on the go, but I make time for my skin. Follow me on Instagram at @meg______b and at linkedin.com/in/megan-bursey-530b4177
---
Comments