We Almost Cried Watching BTS Address the U.N. — Why You Will, Too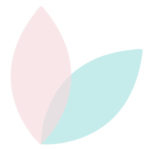 Beautytap Team
Sep 29, 2018
---
When RM spoke on behalf of BTS in front of the 193 member country representatives at the UN General Assembly this week, needless to say, it was history in the making. But even more impressive was how inspiring and personal and moving the speech was, calling for self-love, acceptance, and speaking your truth, something we desperately need in the world right now. BTS's speech was amazing — but the response from fans around the world, the BTS ARMY, was even more inspiring.
---
The phenomenon that is BTS continues unabated. The seven-member K-pop boy band landed in New York this week, getting ready for their big history-making stadium concert. They'll be performing at a sold-out show in front of 40,000 people at Citi Field in New York City next week, the largest U.S. concert ever by a Korean artist, according to Billboard. But before the concert, BTS made the usual rounds: Good Morning America, The Tonight Show, even Soho for a little shopping.
Oh, and they squeezed in another bit of history-making: the first K-pop group ever to address the United Nations General Assembly.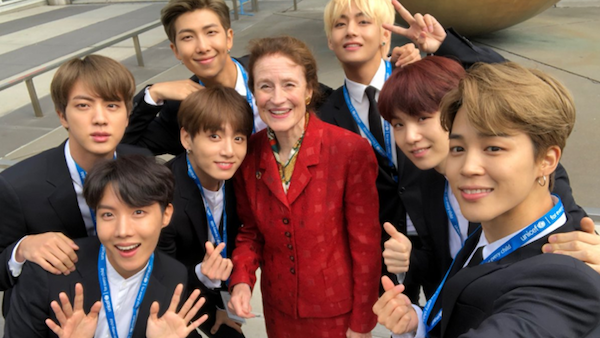 They spoke as a part of UNICEF's Generation Unlimited campaign dedicated "to ensure every young person is in education, training or employment by 2030." And the speech that Kim Nam-joon, better known as RM, so eloquently and movingly gave at the U.N. spoke to BTS's message of #speakyourself: "I want to hear your voice," he said. "No matter who you are, where you're from, your skin color, gender identity: Speak yourself."
When asked by Jimmy Fallon, RM explained what #speakyourself was all about: "Speaking yourself instead of letting other people speak for you. Because to truly know ourselves, it's important to firstly know who I am and where I'm from, what my name is and what my voice is."
Watch his entire speech here (and wait for the adorable photo op at the end):
RM's impassioned and personal speech, in which he referenced his insecurities and fears, inspired a slew of #speakyourself tweets, where everyone from teens to moms, from everywhere from Pakistan to Italy, shared, revealed, owned, and inspired. Here, just some of the ARMY and their response to the call of #speakyourself.
My name is Emmett, I'm almost 20 years old, and not only am I a proud fanboy of BTS but I'm also a proud U.S. Navy Sailor.

Throughout all of the intense military training I've had to go through, BTS has helped me through it all

and will continue to do so. 💜#SpeakYourself

— emmett misses bts (@cerisechim) September 25, 2018
My name is Cynthia. This is my #SpeakYourself.@BTS_twt pic.twitter.com/Wd02GG0DAu

— Cynthia (@cyntaea) September 25, 2018
#SpeakYourself Hi I am nagham I am a 13 years old and I am an egyptian army . Three months ago I was insecure about my looks and my weight . Then my cousin told me about the bts at the begining I didn't understand the LY series but after knowing what it means @BTS_twt

— KIM NAMJOONIE LEFT ME IN LOVE WITH MYSELF (@Naghamosama16) September 29, 2018
It took strength to do this. Idc if no one reads this, at least I gathered the courage to say all that. #SPEAKYOURSELF @BTS_twt #BTS pic.twitter.com/4NFq3nLmYV

— Dua 🌼 (@Dualovesbts) September 25, 2018
My name is Susan. Somewhere along the way I lost myself. I forgot how to love myself. A few months ago I was planning my suicide. Today I am rediscovering who I am and learning that my voice matters. Thank you @BTS_twt! 💜💜💜 #SpeakYourself #WhatIsYourName #GenU #Youth2030⁠ ⁠

— 💜ARMYmom💜 (@BangtanARMYmom) September 26, 2018
I wanted to post it earlier but i was afraid #SpeakYourself pic.twitter.com/vnXTOqCoyh

— jen is not okay ☾ 700 days with jungoo (@uncoverjeons) September 25, 2018
Thank you for having helped me becoming who I am today. @BTS_twt#SpeakYourself pic.twitter.com/7W3M28i8Ky

— Bea🌻 (@aastrale) September 25, 2018
I'm Maham from Pakistan.I'm a girl who hates stereotypes and wants to take her own life decisions.I want to be a lawyer(let's hope I become one).I'm currently applying for law schools.I also want to help people and make our society a better place.#WhoIAm #SPEAKYOURSELF @BTS_twt

— Maham Ayaz🌸 (@MahamAyaz5) September 29, 2018
There's so much I left out, the bitter details that made it all so much worse. But they helped make me stronger as well, and I'm grateful for them too. pic.twitter.com/fJpMNSKEs2

— stellar (@stellarlights2) September 29, 2018
Hi, my name is Elyne. And this is my story. 💜 @BTS_twt #SpeakYourself pic.twitter.com/RIqf6o8rUT

— ⋆ elyne ⋆ // 4 DAYS (@rosoideae__) September 25, 2018
My English teacher played the Namjoon's speech at the classroom ASGAJSBAKSJSQKNQVW#SpeakYourself pic.twitter.com/sGkG1WgB9c

— anita (@rita6silva) September 26, 2018
Are you a member of the ARMY? Were you inspired by the BTS UN speech and their message of #speakyourself? Share your story below!
---
Author: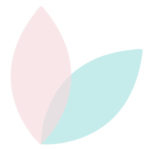 Beautytap Team
Beautytap is the leading platform for detailed, authentic product reviews shared by a highly diverse community of beauty experts, including accredited and licensed professionals. We partner with coveted beauty brands to generate trusted user generated content and support our resident expert community with numerous career-building opportunities including complimentary master classes lead by beauty industry luminaries, enriching editorials and networking forums.
---
Comments