Yeah, Glass Hair Is Trending — and You Can So Achieve It With K-Beauty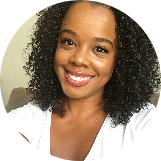 Sheryll Donerson
Sep 26, 2018
---
You may have heard of glass skin, but have you heard of glass hair??? I mean, people differ on whether they want to go glossy or matte, but almost no one can argue with shiny, healthy, gleaming locks! Here, how you can get glass hair in just a couple easy steps.
---
Everyday I get a Google alert email for a number of important things.
Beyoncé.
Powerlifting.
And Korean beauty (DUH).
And one night, I saw something that made me literally gasp out loud.
GLASS HAIR.
I'd heard all about the 1 million skin goals to aspire to — matcha skin, glass skin, cloudless skin — but I'd never heard of glass hair. What a concept!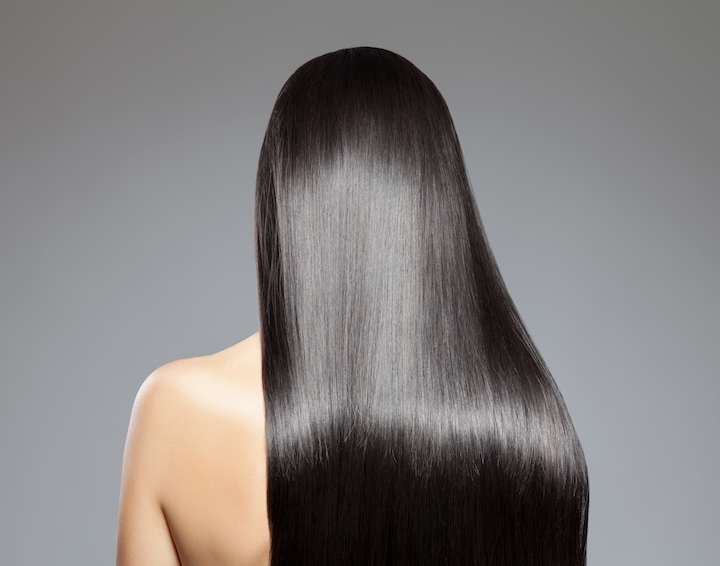 Glass hair alone sounds like a very, very big mood, so I just had to investigate. I thought it was going to have something to do with the glass skin trend that was started by K-beauty, but according to celeb stylists to stars like Bella Hadid, Olivia Culpo, and Dua Lipa, glass hair is a chic blunt cut that's frizz-free, ultra-glossy, and ultra-shiny — so shiny it looks like glass. So it's similar, but the trend isn't coming out of Korea. Instead, the phrase seems to have been co-opted by the mainstream, but I am here to RECLAIM MY TIME.
 

View this post on Instagram

 
 

View this post on Instagram

 
But everyone wants super shiny, luxurious, and healthy looking hair, no matter what their texture and cut looks like. Glass hair is a mood that can be achieved by everyone. I've mentioned it before, but I'll say it again — K-beauty hair products are really, really overlooked. Everyone always focuses on Korean skincare (which we all know is amazing) but the hair care is just as good! I am here to spread the good word of Korean hair products that can help you achieve that ultra-coveted glass hair shine.
1. First start with the scalp
The first step in all Korean hair care is to make sure your scalp is together. Similar to the Korean skincare commandment of making sure your skin is clean and hydrated properly, the scalp is also treated with the same tender loving care as your skin. The SanDaWha Camellia Shampoo has long been a favorite of mine, as well as the matching conditioner. Making sure your hair is properly nourished and healthy is step one!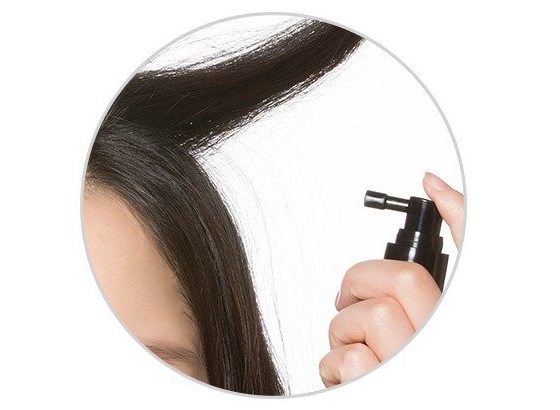 If you want to go an extra step,  you can go for a dedicated scalp treatment like the A'Pieu Healthy Scalp Doctor Tonic, made with peppermint and other nourishing ingredients to reduce scalp issues, hair loss, and increase hair growth.
(For more on scalp care, the K-beauty way, check out our article here.)
2. Then go for the shine
Now, after you've conditioned your hair and done all of that necessary stuff, it's time for the glass hair magic to begin. Glass hair is all about your styling tools and products. If you opt to blow dry and flat iron your hair so it's straight, look for something like the Tony Moly Make HD Silk Argan Oil Rose. First of all, we have argan and rose oil together in a product, and not only that, the oils are fermented for scalp health. Score!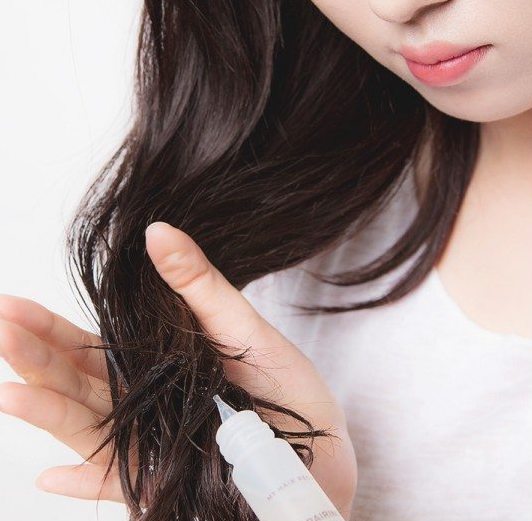 To use, apply when your hair is damp, focusing in the ends, then dry and style as usual. If you're feeling super fancy and want to up the celeb-ante, you can splurge and go for the Sulwhasoo Camellia Hair Oil, which promises high shine and voluminous locks without stickiness or heaviness.
And if you're using heat on your hair, make sure your hair is protected with something like the Etude House Hot Style Heating Protector, made with shea, argan, and coconut oil, as well as bamboo fiber to help hold your style in place and amino acids to protect your hair from the heat.
 

View this post on Instagram

 
So celebs aren't the only ones who can achieve glass hair! Just get yourself on the K-beauty hair care train and those luxurious locks can be yours, too!
Do you use any Korean hair care products? Let us know in the comments!
---
Author: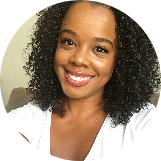 Sheryll Donerson
Sheryll Donerson got her start as a beauty writer by writing K-beauty reviews for her blog, The Wanderlust Project. These days, she's lifting heavy weights, eating tacos, drinking (too much) coffee and is 1/4 of the beauty podcast, Beauty Beyond Basics (or Triple Bees for short). You can find her on Instagram and Twitter at @sheryllrenata.
---
Comments