The 7 Best Beauty Tips from 'What's Wrong with Secretary Kim' You Can Pull Off RN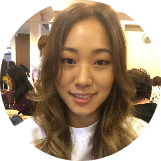 Angela son
Sep 28, 2018
---
TvN's hit drama What's Wrong with Secretary Kim has come to an end — which begs the question, so what was actually wrong with Secretary Kim Mi So? It turns out, nothing really. In fact, there were so many rights, at least when it comes to looking flawless. Here are ready-to-copy Secretary Kim beauty tips to elevate your everyday look, inspired by all the things Kim Mi So did so right.
---
When it comes to the typical Korean drama plot, it doesn't get more basic than a rich, snobby chaebol who happens to be eye candy and a poor, kind leading lady who also happens to be insanely pretty.
It's typical and predictable — and it hits the spot each time, as in the case of the wildly popular What's Wrong with Secretary Kim that just wrapped up. Long story short, Kim Mi So (played by A-lister Park Min Young) is the perfect personal assistant to her hilariously egotistical, demanding, and super particular boss, Lee Young Joon (played by the "King of Romantic Comedy" Park Seo Joon). He's wealthy, she's not. He falls in love with her. The story goes on.
Check out the trailer below if you haven't seen it yet.
Hey, if it ain't broke, don't fix it, right?
Right. And that's also pretty much the concept behind Secretary Kim's work uniform. A blouse neatly tucked into a figure-flattering pencil skirt and a pair of heels — that's her professional look of the day for the office. Every day. Episode after episode. Pretty but not exactly the inspiring My Love From Another Star kind of Korean fashion that viewers want to see all 16 episodes long.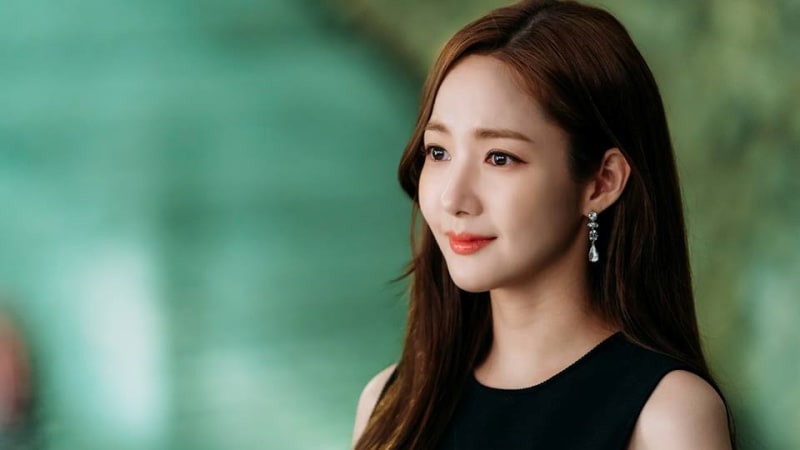 Yet there is something undeniably beautiful and alluring about her ordinary look. Besides the obvious striking features of the actress herself — sparkling eyes and immaculate skin — what's so right about Secretary Kim?
Beyond her routine getup is a game-changing attention to detail. From her complexion to her accessories, it's all the little things that add up. So ahead, some Secretary Kim beauty tips on the little things we too can do to elevate our everyday look, inspired by the oh-so right Kim Mi So.
TIP #1: To dress up a basic ponytail, use our own hair to conceal the hair tie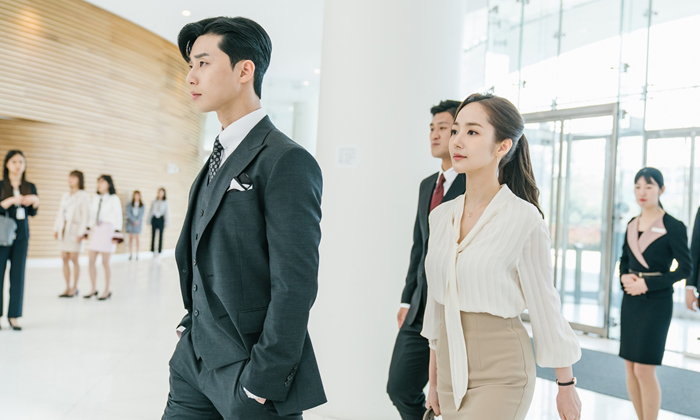 For the around-the-clock busy Secretary Kim whose job description covers everything from picking up multiple foreign languages to coffee, the ponytail is a fail-proof method of keeping her hair out of the way while still appearing as professional as ever.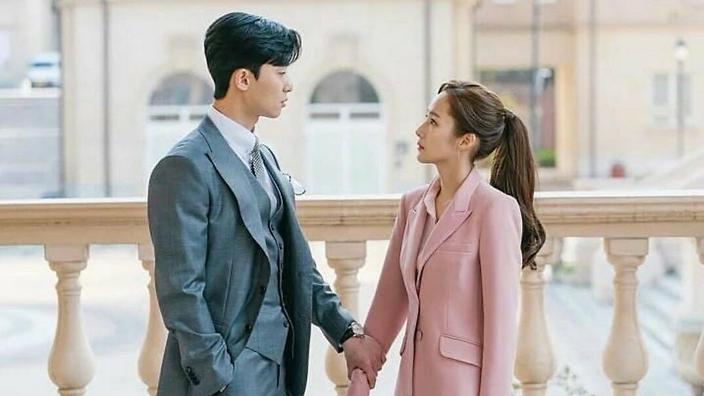 But her signature ponytail is not just any old variety. She upgrades the classic hairstyle by wrapping her own hair around the hair tie, hiding any signs of elastic.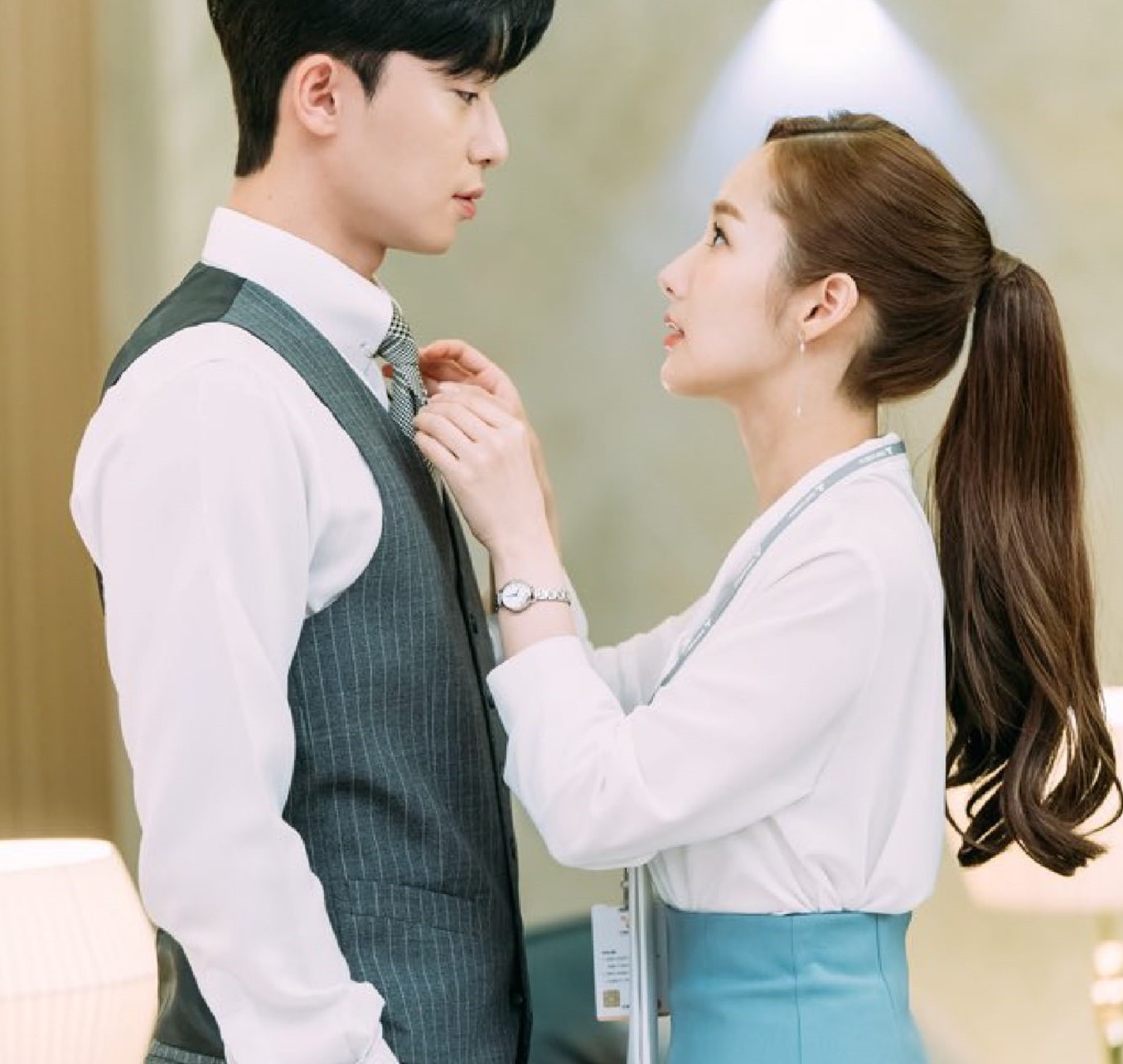 Her ponytail is also lush and voluminous, accented with a slight curl at the ends for an extra polished effect.
Here's a breakdown of how you can wrap your hair around your ponytail, too.
TIP #2: Let your side bangs loose for the allusion of a smaller face and V-line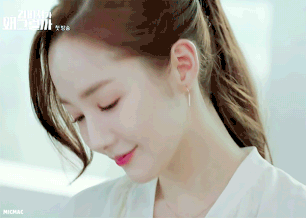 Secretary Kim's trademark side bang is another little detail that makes a big difference. She often lets her chin-length bangs hang down one side of her face. This little beauty hack not only frames her face and makes it appear smaller, it also accentuates her V-line, an often coveted standard of South Korean beauty.
The loosely wavy side bang also softens up the straight-to-business vibe that a sleek, high ponytail can exude while even helping to guide your attention to her "better side," which leads us to the next trick of the trade.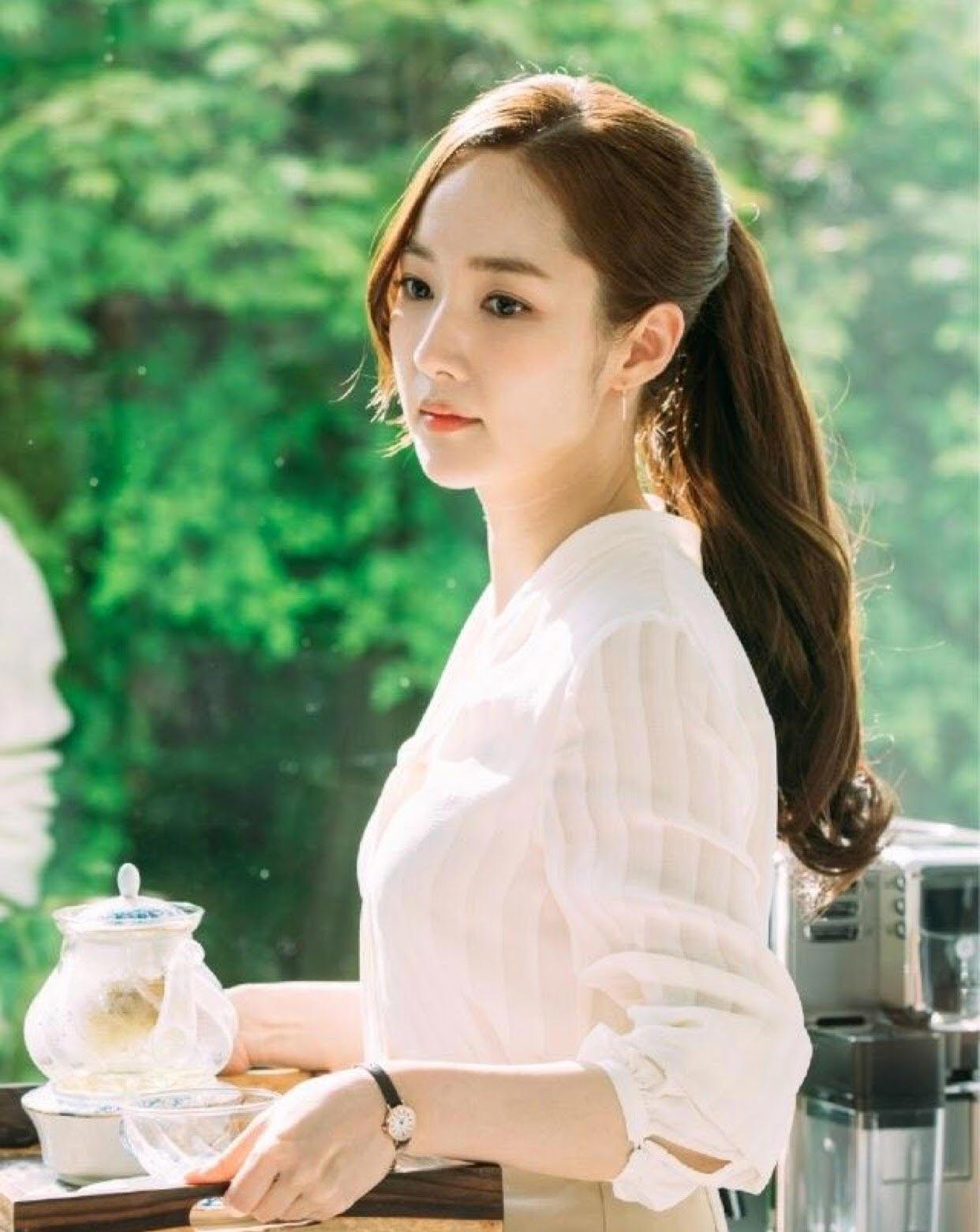 TIP #3: Know thy better side and flaunt it
Park Min Young said so herself — the left side of her face is her better side. Her co-star, being the gentleman he is, graciously sacrificed his best side (also the left) and allowed her to film with her favored side to the camera. Swoon!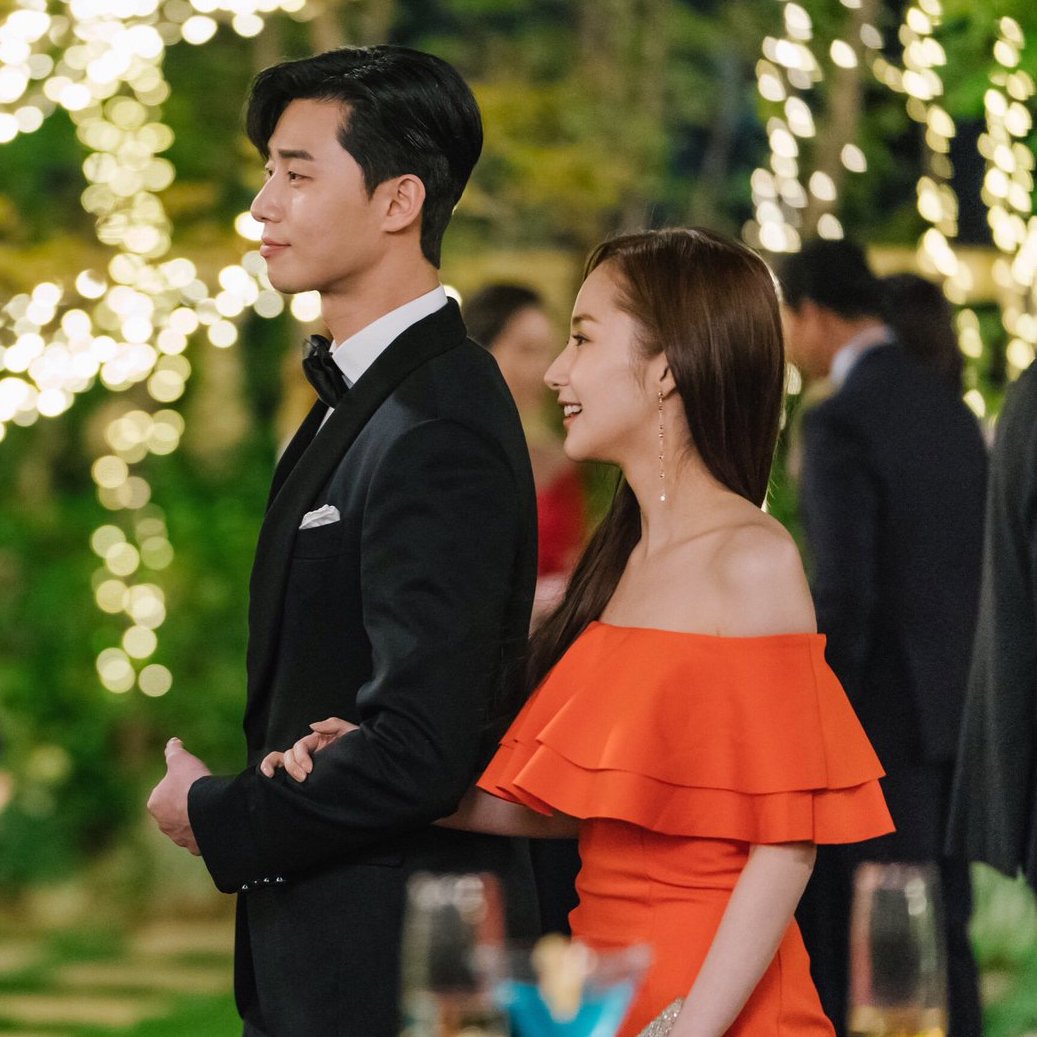 And she took full advantage of his generosity and shamelessly showcased her better half from the beginning to the very end of the series.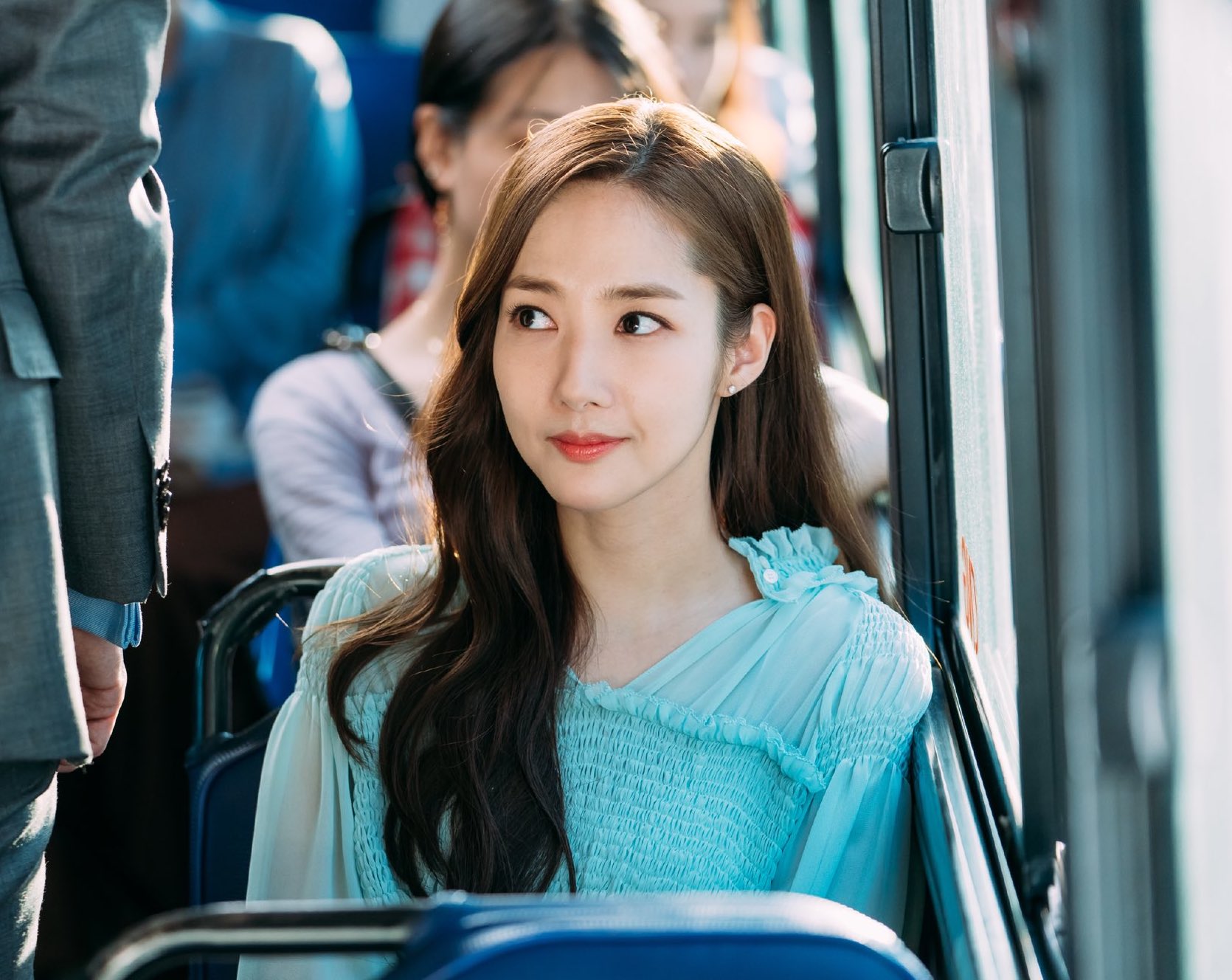 Even when her character wears her hair down, she tucks one side behind her ear to focus all attention on the "superior" side.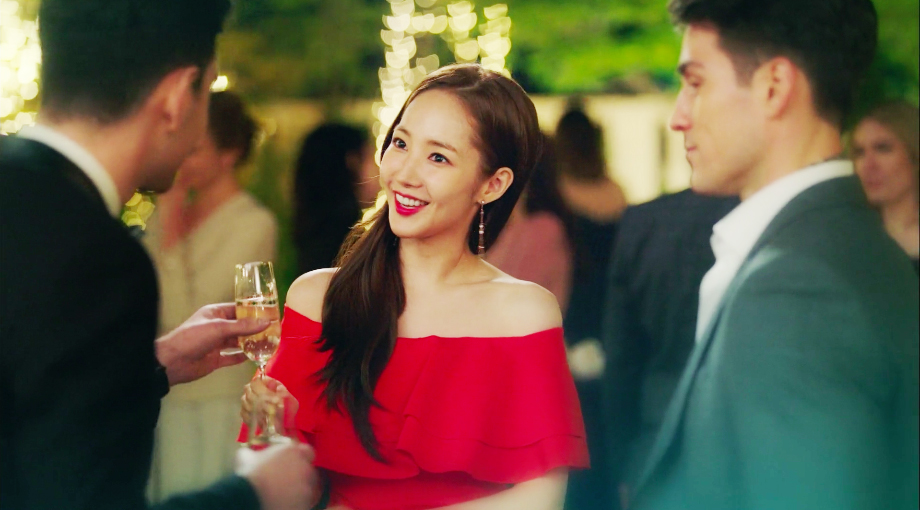 Unless you're a rare unicorn and have a perfectly symmetrical face, you also have a better side. So if you haven't already, figure it out and don't be shy about putting it on display. Perhaps even take a cue from the previous tip and opt for the side bang action?
TIP #4: Mix up your look with different, interesting earrings
Secretary Kim sticks to her blouse and skirt combo on the daily, but she changes things up by rocking different earrings with each outfit.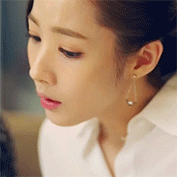 Some days, her earrings add a little edge and fun to her look.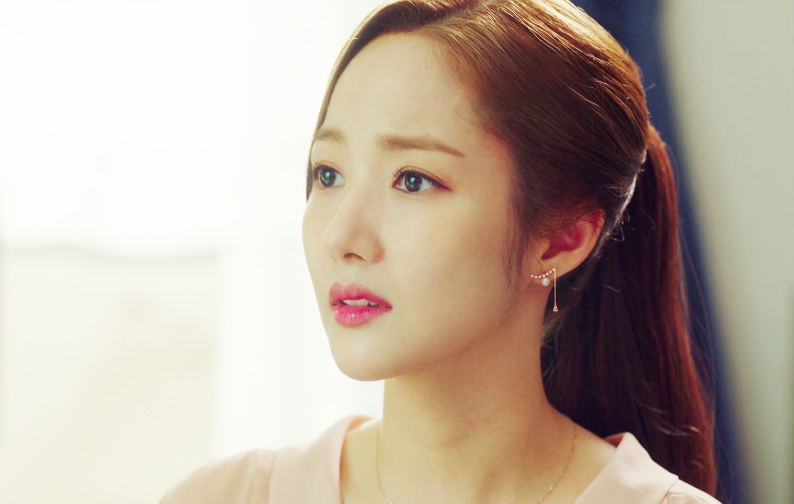 Other days, they add romance and fairy tale vibes.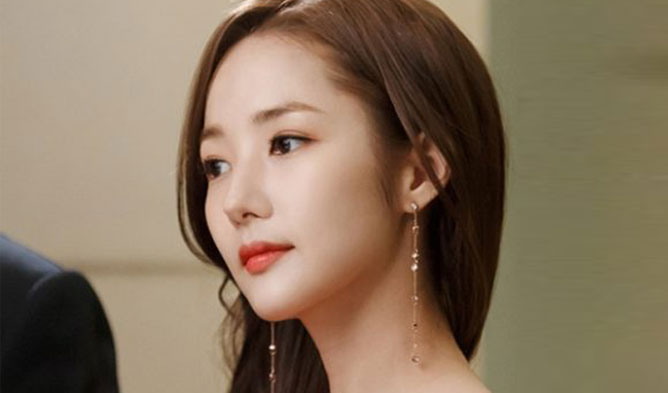 Maybe your job requires you to dress professionally, too. Or maybe you're the jeans-and-tee type no matter what day of the week. Whatever your style, opt for earrings to add character and dimension to your look.
TIP #5: Go for the hangover look when you want to channel your inner leading lady.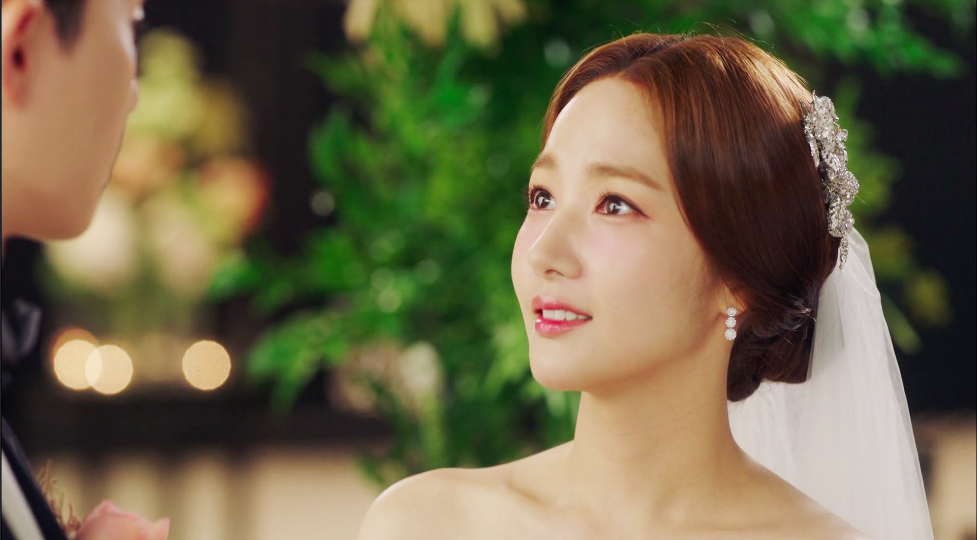 For her wedding, the day most brides want to step up their game the most, Kim Mi So chose to wow with none other than the hangover look.
No, she didn't drink her weight in alcohol the night before her big day. Her wise sisters wouldn't let her.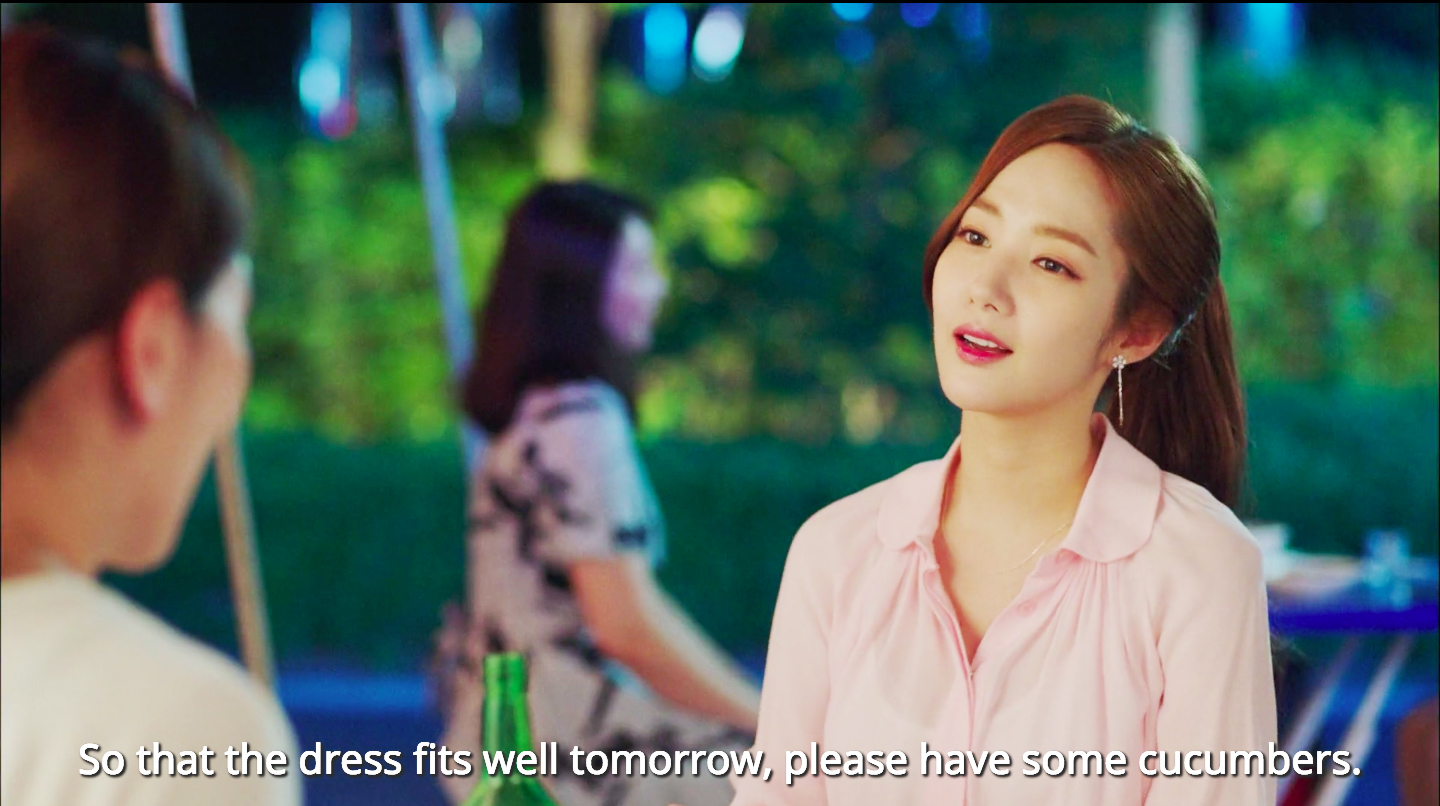 If you haven't heard of this Asian beauty trend, hangover makeup is when you make yourself look a little under the weather, a little like you just cried — very romantic and very pretty in a cute, charming, feminine way. And it totally worked for the blushing bride.
The flushed-from-alcohol look consists of two main elements: aegyo sal and blush. Aegyo sal, or puffy under-eyes, can be achieved cosmetically by highlighting the fatty area under the eyelid, shading and contouring it to look fatter. This technique is believed to make your face appear more youthful, almost baby-like, and overall happy.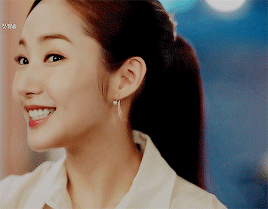 The blush technique involves applying blush not on the apples of the cheek or along the cheekbone like we're used to, but by applying above the cheeks, closer to the eye area. The goal effect is to have people wonder, Is she hungover or is she sick? in the best way possible.
TIP #6: Don't skimp on beauty products
Kim Mi So may have been selflessly hustling half her life to provide for her father and sisters, but she also knew to invest some of her money where it counts — beauty products.
You can spot in episode 8 her impressive Shiseido stash, the stuff dreams are made of. There is no shortage of products on that vanity to keep her skin in tip-top shape.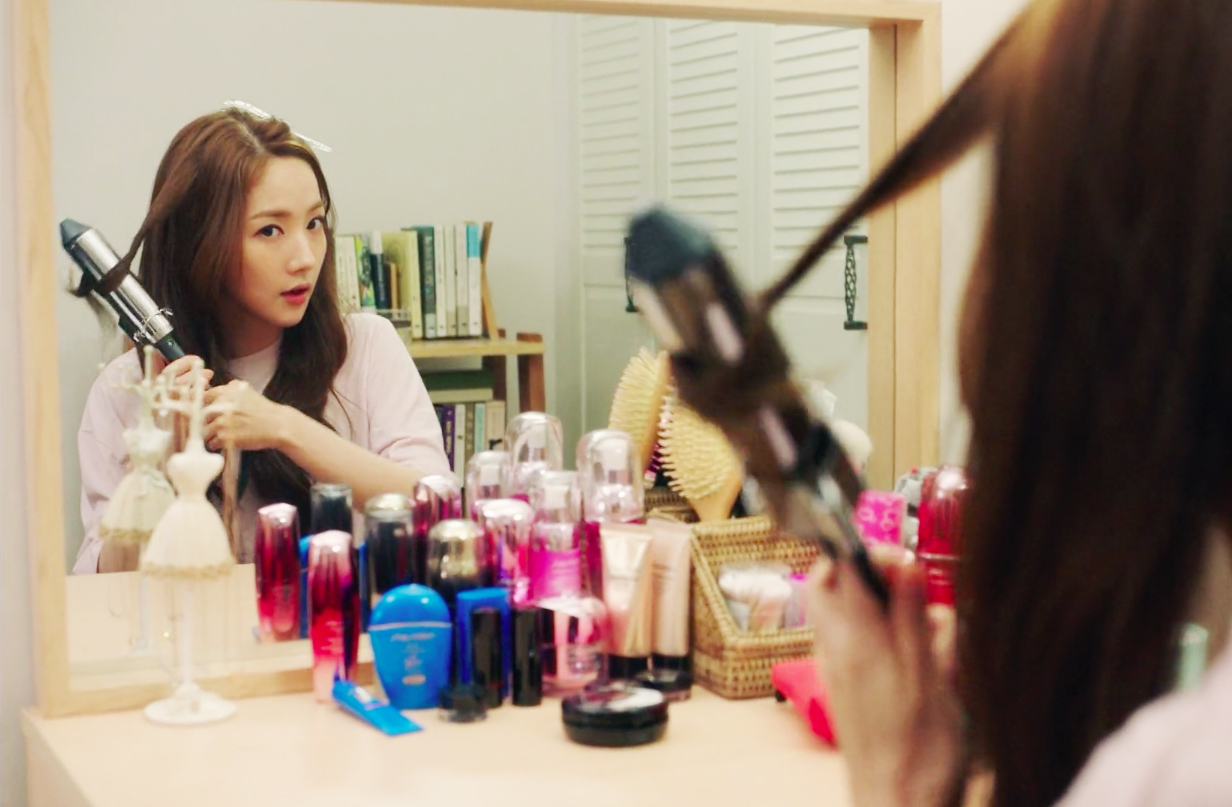 Park Min Young is a spokesmodel for the Japanese beauty brand, which explains the product placement in the drama. The actress even surprised the whole cast and crew with Shiseido gifts!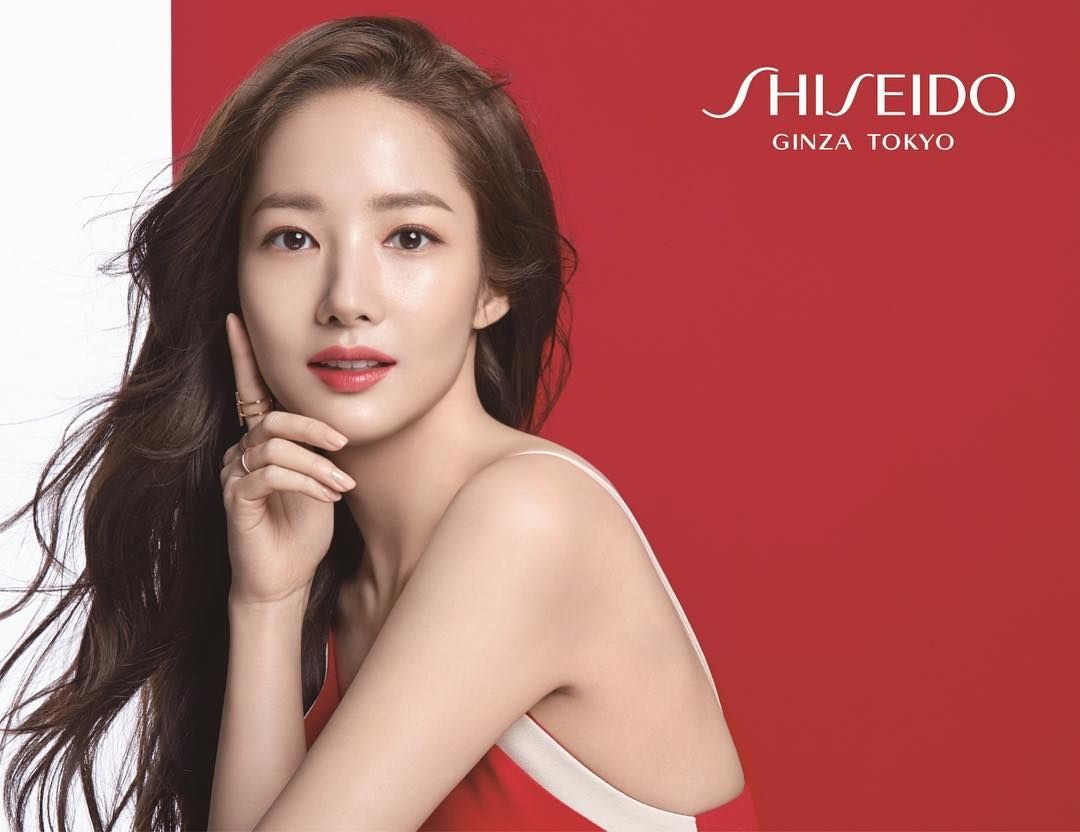 Some of the skincare products spotted on the character's vanity were products from Shiseido's White Lucent, Future Solution, Ultimune, and UV Protector lines.
While getting ready for a date with her boss-turned-crush, she reaches for Shiseido Synchro Skin Glow Cushion Compact, a hydrating and illuminating cushion compact that leaves skin glowing. If you want to emulate her glow — at half the cost — Romand Perfect Innerlighting Cushion also hydrates skin with hyaluronic acid, while jewel powders light up skin with that coveted inner radiance as well.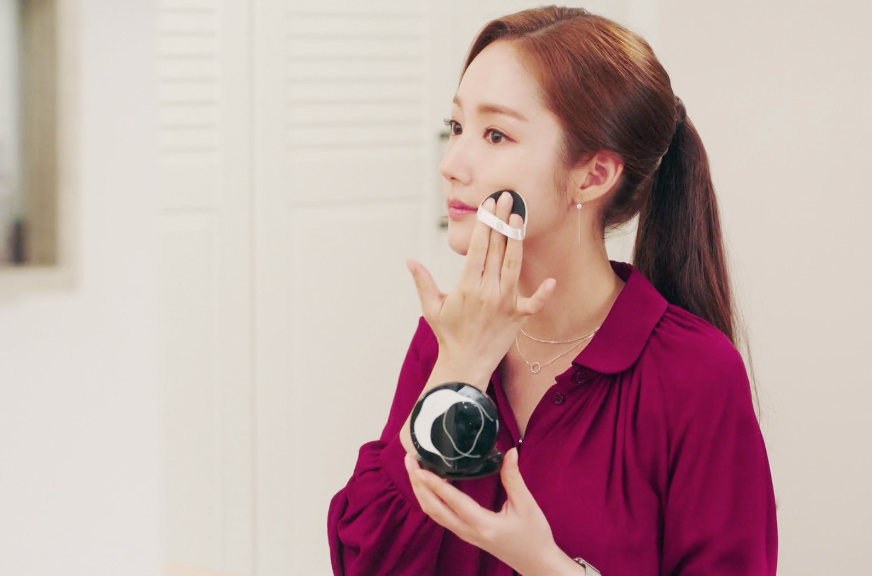 Kim Mi So then sets the mood with Shiseido Makeup Rouge Rouge in RD305, a vibrant pinkish red lipstick that moisturizes lips as well. A parallel K-beauty pick at a more wallet-friendly price would be a lipstick like Holika Holika Heartful Cream Lipstick. The adorable heart-shaped bullet also boasts vivid colors and a creamy, deeply moisturizing formula with argan oil and fruit extracts.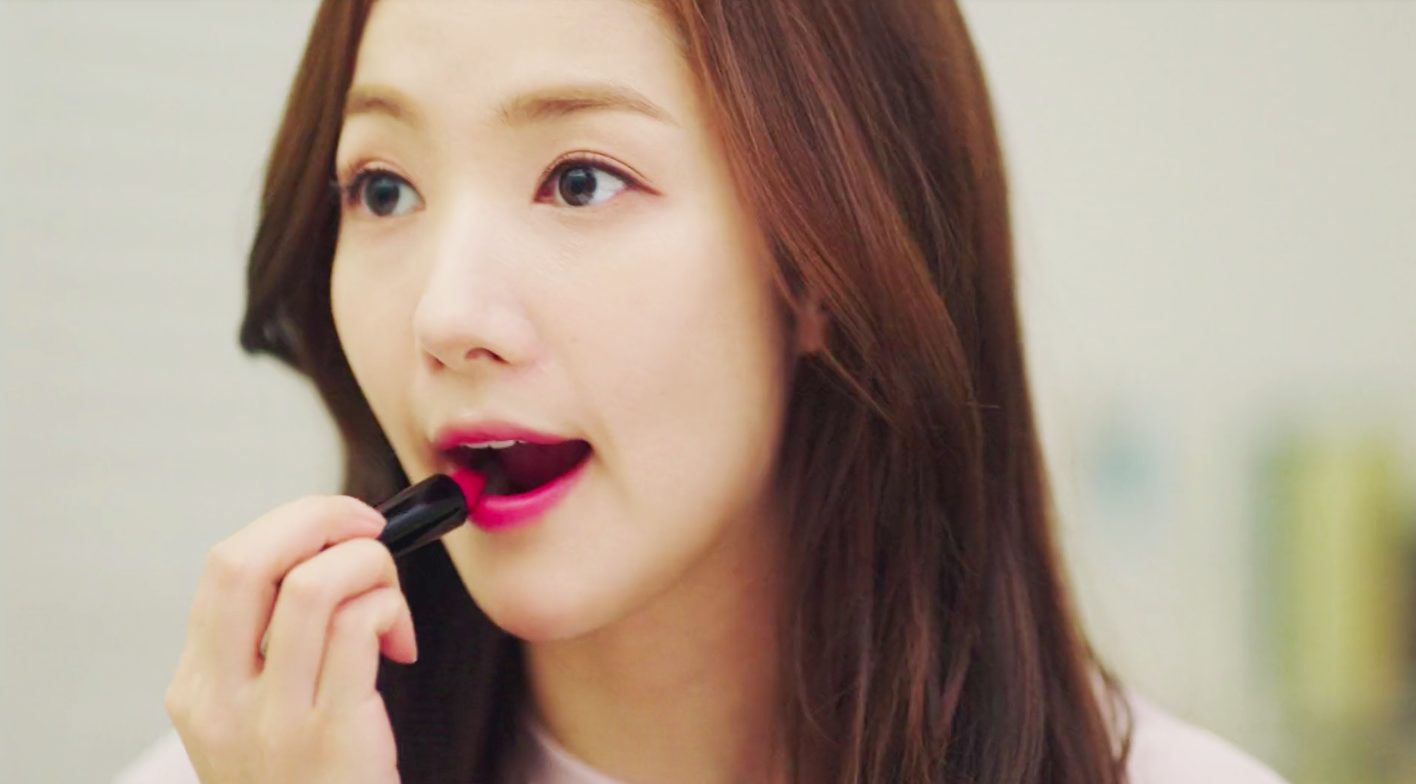 She then lightly dabs what seems to be Shiseido Makeup Paperlight Cream in the shade Sango Coral as blush on the higher parts of her cheeks. A similar version is the O HUI Miracle Touch Blusher, which also applies as a smooth, moist cream, then sets with a silky soft, matte finish.
TIP #7: Handle your skin with care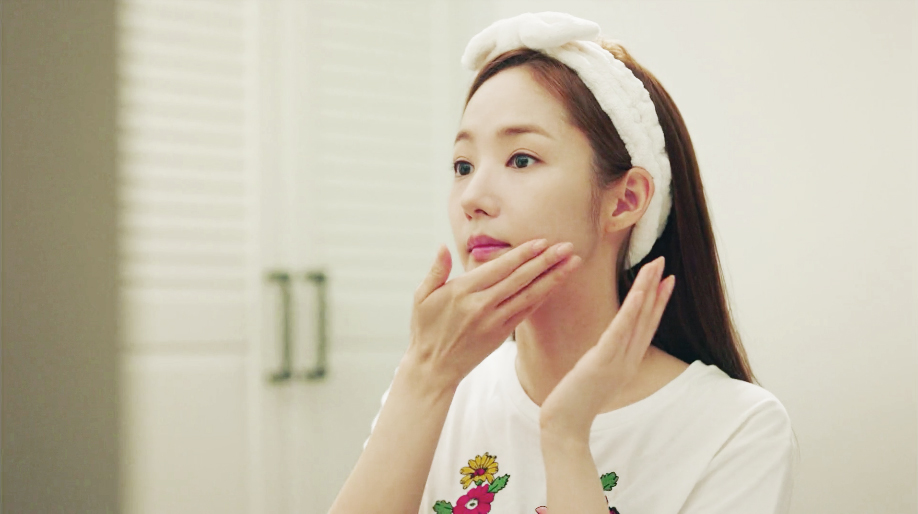 When Secretary Kim gets home and unwinds from her day, she pulls back her hair with an adorable *extra* hairband (another good habit to pick up) and washes up. But how she pats and massages her face with the gentlest of twinkle fingers is what's even worthier of imitation.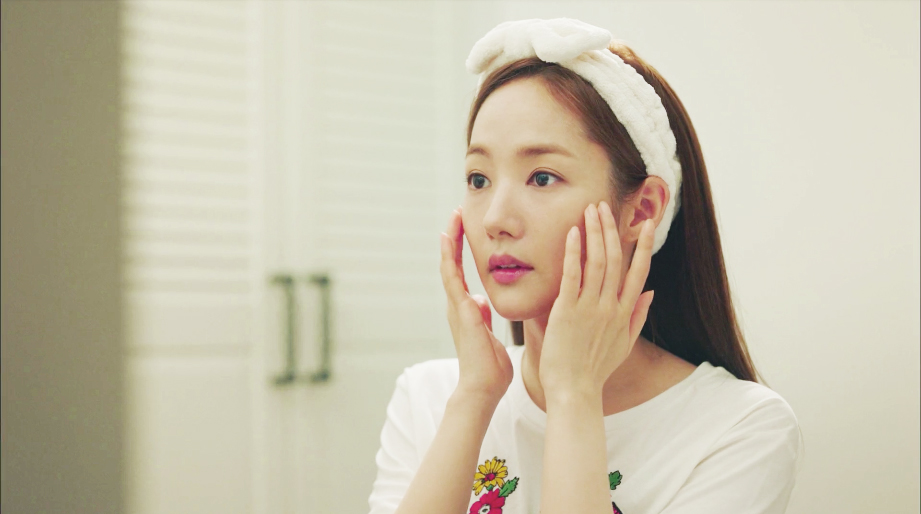 Applying products delicately is one of the golden rules of K-beauty, and she nails it with her delicate tapping and light massaging. Perhaps this is one of her secrets to seamless, wrinkle-free skin.
---
What are your fave Secretary Kim beauty tips, or any other beauty tips you've gleaned from any K- dramas? Share your wisdom below!
---
Author: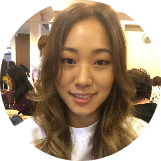 Angela son
---
Comments