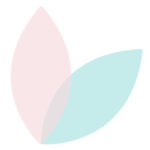 Beautytap Team
Jan 15, 2019
---
No matter how many (or how few) steps are in your skincare routine, almost all of us include a moisturizer of some sort. And boy, did our Beautytap community have a lot of questions about moisturizers! Here, our K-Beauty Squad answers your moisturizer questions, from layering to reapplication.
---
Q. What's a good non-greasy moisturizer? At which step should it be applied, and after how many hours should it be reapplied?
Editor at large Jude:
I like gel cream or water drop cream textures for a non-greasy finish. Apply it as the last step at night and second to last (before sunscreen) in the morning. If it needs to be reapplied, then the person needs to find another moisturizer tbh.
Contributing editor Sheryll:
Gel creams are a mood. I like the SanDaWha Camellia Water Cream one, and yeah, like Jude said you shouldn't need to reapply your moisturizer. (I feel like some skincare addiction reddit person is spreading lies 😒😒😒. )
Contributing editor Coco:
I like the COSRX Birch Sap, and it totally depends on your skin. I'd say once in the morning and once in the evening is good for most people. If you're still dry, I'd explore adding a light oil to your routine.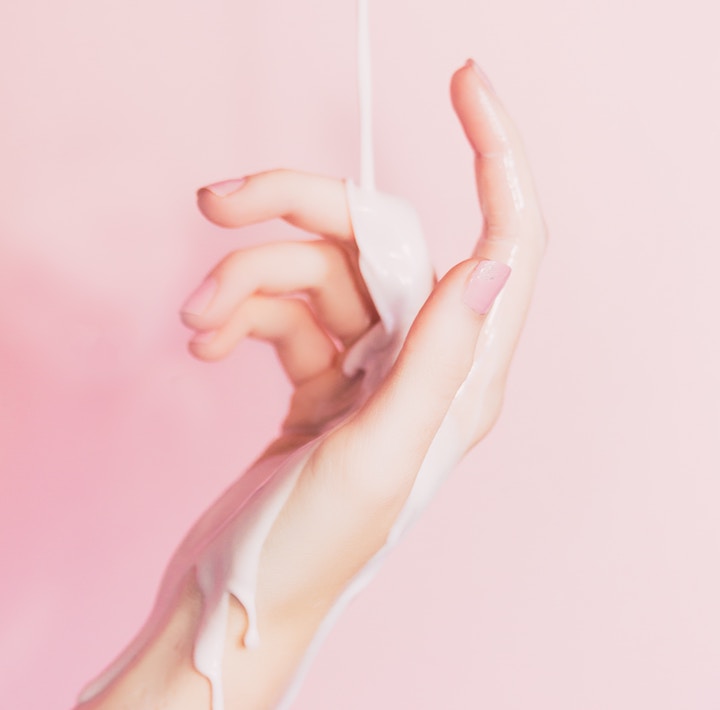 Q. What's the best way to layer different moisturizers? Should each layer be fully absorbed first or still a bit tacky?
Editor at large Jude:
The finish will feel better if you let the lower layers dry first, but honestly I don't think most people really need to layer moisturizers unless their skin is going through some serious stuff (over-exfoliation, retinoids, etc). Layering hydrators and finishing with a moisturizer that provides enough water lock is better.
Editor in chief Anna:
If you're layering emulsions and creams, then I think it doesn't have to dry down completely before applying the next layer. I do like my moisturizers to fully dry down before applying sunscreen though.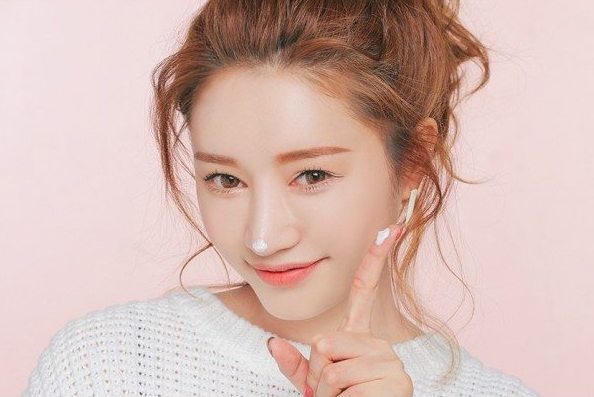 Q. Water-based gel cream over facial oil or vice versa?
Contributing editor Coco:
I'm an oil-first kind of gal; I need it to really get in there and do its thing before all else (but after toner, treatment, and serums!).
Editor in chief Anna:
I'm not the biggest fan of oils, mostly because of the feel and because face creams seem to be fine for me. In the winter, though, when my skin gets super dry, I'll add SanDaWha Camellia Face Oil or squalane oil, usually by mixing with an emulsion or face cream. If I were going to use it with a water-based gel cream, I would use the oil on top of the gel cream, just to seal everything in.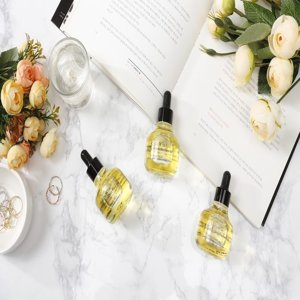 Contributing editor Sheryll:
I have oily skin, and I'm a big fan of using both water gels and oils, either by putting the oil in the moisturizer or layering it on top. Oils help balance out the skin — your skin NEEDS oils tbh.
Editor at large Jude:
Depends on their skin. Oily to normal skin should be fine with gel cream, dry or compromised skin barrier may benefit more from oil, and if they're in between they can mix a drop of oil into the moisturizer and see how that goes, or look for a richer emollient cream with some oils/fats in it.
Q. Best moisturizer for extremely oily teen skin? Especially with glasses.
Contributing editor Sheryll:
I'm always side-eyeing people when they say "extremely oily," especially when they are a teen because hormones are gonna be a huge part of that, BUTTTT COSRX Birch Sap is a great choice, as is the Pureforet Centella Multi Lotion.
Editor at large Jude:
A lightweight gel cream or water drop cream (like seaNtree Donkey Milk Water Drop Cream or their Green Tea Cream) will be best, but people should remember that maybe not every part of their face always needs a moisturizer either! If it's very oily, it may be fine to go without!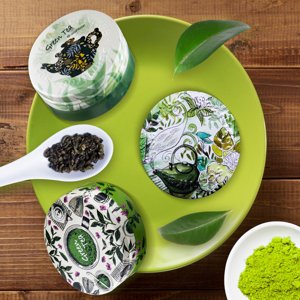 Editor in chief Anna:
I agree with Jude on the seaNtree Green Tea but the emulsion version. I use it on my oily T-zone during the summer when my T-zone thinks it's a teen again. I also like the Swanicoco A.C Control Care Emulsion if you've got acne and Keep Cool Soothe Cream for its cooling, calming properties.
Also, Jude has a cute trick where she puts eyeshadow primer on the sides of her bridge to prevent sunglass marks. Maybe it'll help with slippage as well, especially a more tacky eyeshadow primer.
Contributing editor Coco:
I'd suggest carrying some cute blotting papers around to deal with pesky oil-based glasses slippage. There's not much you can do to stem the tide of hormones via a moisturizer but you can sure suck up the oil with a well-placed dab.
Q. What's the best moisturizer for acne-prone combo skin?
Editor at large Jude:
Everyone's acne triggers are different so that's a hard one to answer, but in general I'm a fan of the COSRX Oil-Free Birch Sap Lotion. It's moisturizing enough for slightly drier patches but sinks in quickly without a residue.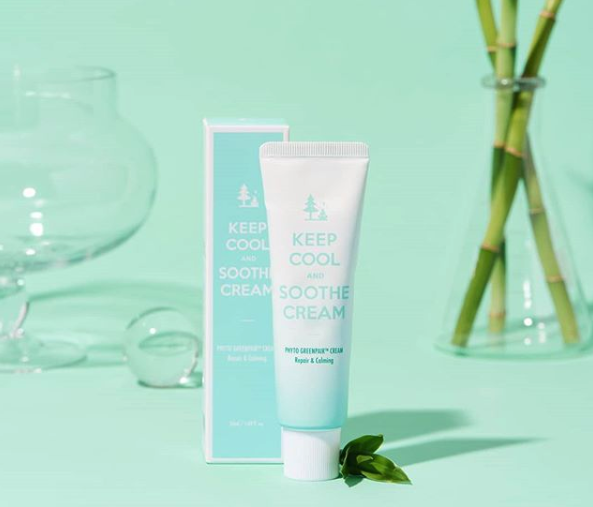 Editor in chief Anna:
I like Keep Cool's Soothe Cream. It has anti-inflammatories and works great for my very oily and acne-prone T-zone. I'm also surprised by the Pureforet Centella Multi Cream. It's really lightweight despite how it looks and works for my normal-dry cheeks and oily T-zone.
Got a question for the K-Beauty Squad? Submit it in the comments below!
---
Author: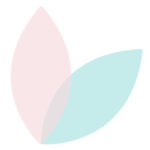 Beautytap Team
Beautytap is the leading platform for detailed, authentic product reviews shared by a highly diverse community of beauty experts, including accredited and licensed professionals. We partner with coveted beauty brands to generate trusted user generated content and support our resident expert community with numerous career-building opportunities including complimentary master classes lead by beauty industry luminaries, enriching editorials and networking forums.
---
Comments