A Bath Queen Shows You How to Get Your Life With the Perfect Indulgent Bath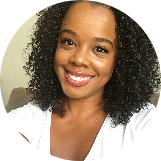 Sheryll Donerson
Jan 04, 2019
---
Looking for a luxe but easy and cost effective way to treat yourself this winter? Try a totally indulgent bath routine — one that won't break the bank but will totally smash that stress.
---
For me, cold weather and baths go together like peanut butter and jelly. If I could, I would spend all day during the winter reading in a hot bath filled with bubbles and candles all around. Even though my bathtub is on the smaller side, it is still my happy place (and thankfully, I'm only 5 feet tall WOOHOO SHORTIES).
Now that all of the fun and excitement of the holidays have died down, it's time to make sure we are our best selves. Lounging in the most decadent bath and dousing your skin in oils and lotions is the mood for 2019. We are starting the New Year relaxed and moisturized, ya heard? Here's my recipe for creating the most lush, cozy, and decadent bath routine (even when you live in a little apartment with no windows in your bathroom).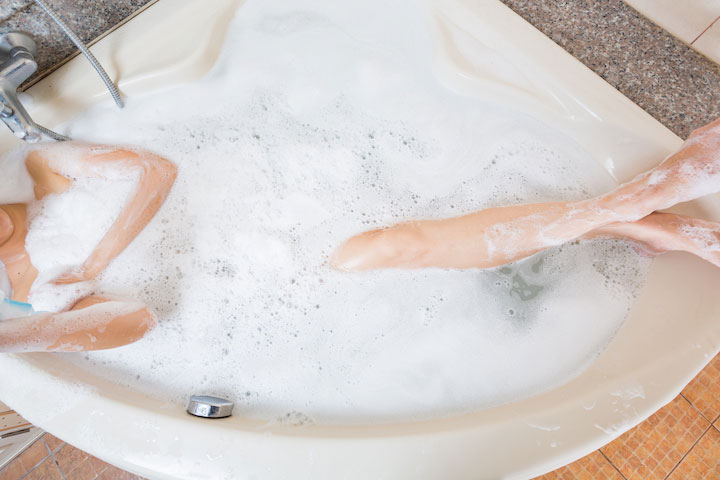 Set the scene
The most important thing for bathtime for me is making sure the bathroom is clean and smells nice and there's lots of yummy candles around. I don't know about you, but I can't stand to take a bath in a cluttered bathroom. It messes up my relaxation vibes. On days I know I want to take a bath, I scrub the tub, toilets, and countertops and make sure everything is super sparkling and in its right place. I then light a relaxing lavender candle and let it burn for like 45 minutes to an hour before I actually start making my bath. I want the bathroom to already smell like a spa by the time I get ready to relax!
(P.S. If you can, turn off the lights for a super cozy experience.)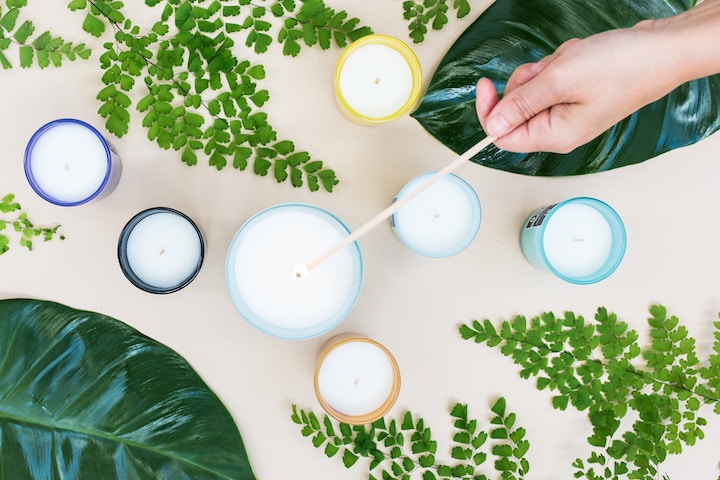 Load up on the accessories
Just simply getting into the bath and laying there is child's play. Ladies, we are here to take this experience to the next level, which means heading to your local T.J. Maxx or the equivalent and stocking up on all the bath accessories — bath pillows, a bath tray to hold your drinks and a book or phone (for music or a podcast), and a super cozy and warm bathrobe to wrap yourself up in after your soak.
Do the first part of your skincare routine first
After I've rinsed off in the shower (does anyone else do this?) and start to run the water for my bath, I go ahead and remove my makeup, wash my face, and slather myself in a hydrating toner. And right when I'm about to go lay in the bath, I put on a luxurious, hydrating sheet mask. Sulwhasoo masks are always a mood, but I do love me a Leaders mask — any of them are absolutely amazing. I don't like to take a bath without washing my face because I like my water pretty much boiling and I sweat a lot, and sweat + makeup + sunscreen is a bad combo, so I just throw on a sheet mask and let the steam do its job. It's kinda like sitting in the hot tub at the Korean spa, without all the other people.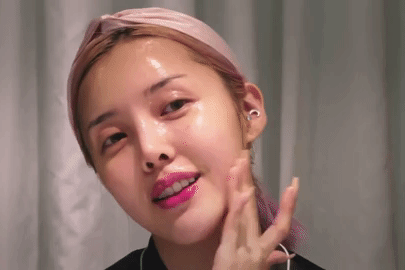 Load up on the bubbles, salts, oils, and bath bombs
Now it's time for the grand finale. The thing that will take your bath experience from boring to that bitch. We gotta add in the salts, bubbles, oils and/or bath bombs. For the longest time, LUSH has been the bath standard, but Etsy sellers really give ya girl a run for her money. I can spend HOURS on Etsy looking for bath stuff. I love supporting independent stores, and you can really create your own customized bath experience this way.
My ideal bath recipe is:
1. One cup of Epsom salt:
I love the lavender scent from Dr. Teal's. It's affordable and available everywhere. Or if I'm going heavy on other scents, I'll use an unscented Epsom salt. Epsom salt helps to relax your muscles and get rid of any stiffness or achiness. As a person who goes to the gym like, six days a week, Epsom salt is a necessity.
2. A few drops of a bath oil:
I have dry skin, so in order to counteract the drying effect of soaking in hot water, I add in some oil to the bath. I love the SheaMoisture Argan and Shea Body oil.
3. BUBBLES:
I am a child at heart, and I will always love bubbles, even though they don't serve a purpose. If I'm going with the whole calming lavender vibe, I pick a scent that matches, or sometimes I just throw in something I found at T.J. Maxx/Marshalls, aka the best places to find affordable bath bubbles and oils and fun stuff.
4. One bath bomb:
I don't use bath bombs all the time, but when I really want a full sensory experience, I go all the way and throw in a bath bomb. I mean, is there really anything more luxurious than laying in a soft pink bubble bath that smells like roses and love? NO. THERE IS NOT. Play some music, read a book, drink a glass of wine, and get your life!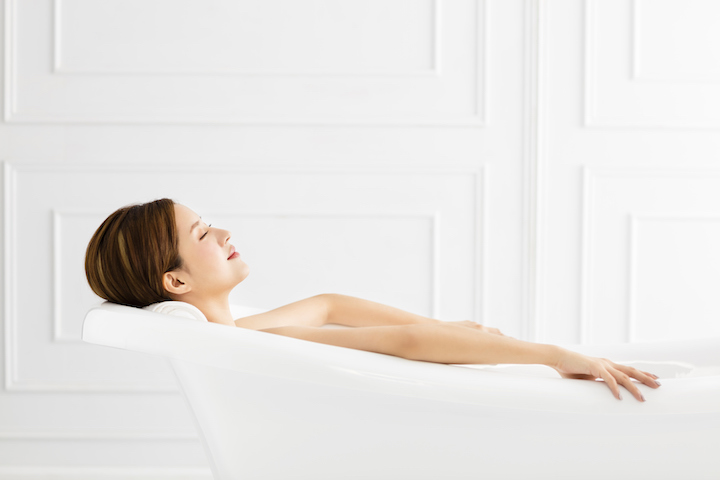 Moisturize your body like your life depends on it
After you've soaked in the bath until your fingers and toes have gone all pruney, it's time to do my second favorite part — moisturizing your body!
I have incredibly dry, eczema-prone skin on my body that needs an array of oils and lotions to keep me from looking scaly and ashy, but during the winter, we all need a little bit of extra love. So when I get out of the bath, I just lightly pat myself dry so I'm still damp and apply coconut oil all over my body. You want to put on the oil while it's still damp so it can "trap" the water into your skin. Then seal in that oil with your body lotion. I use a mix of Lubriderm and a perfumed lotion so I not only feel soft and smooth, I smell like a lush teddy bear. MOOD!
What's your bath routine or your favorite way to treat your skin during chilly winter days? Let's talk about it!
---
Author: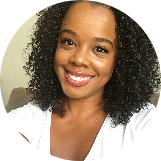 Sheryll Donerson
Sheryll Donerson got her start as a beauty writer by writing K-beauty reviews for her blog, The Wanderlust Project. These days, she's lifting heavy weights, eating tacos, drinking (too much) coffee and is 1/4 of the beauty podcast, Beauty Beyond Basics (or Triple Bees for short). You can find her on Instagram and Twitter at @sheryllrenata.
---
Comments