Yes, I Am Wearing Foundation: Why Makeup Is About Choice and Not About Gender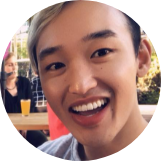 Leo Louie
Jan 24, 2019
---
It's not just YouTube influencers like James Charles and Ivan Lam. Ask most guys in South Korea, and you'll discover it's as routine as washing your hair and picking out your outfit. As more and more guys include some form of makeup in their daily routines, contributing writer Leo Louie lets us in on his daily makeup routine and why men wearing makeup is not as unusual as some may think.
---
I can't tell you the weird range of reactions that I've gotten when I tell people I have makeup on. With coworkers, it usually launches into a conversation about what products I'm using and how I prep my skin before (more on that to come later). But in public settings or social circles that I'm new to, I've gotten everything from an accepting "But it doesn't look like it!" to a cautious "Oh, but why?". (I'm wearing it because I want to lol.)
Men wearing makeup is definitely becoming more of an accepted idea in Western culture. After all, Chanel just launched an entire cosmetics line specifically marketed towards men. (And tellingly, they tapped Korean actor Lee Dong-Wook of Goblin fame to be its global ambassador.) But that's the thing: It's more of the idea that's being accepted rather than the reality in the West, as opposed to Korea where it's a routine thing. Male movie stars, entertainers, and YouTubers are getting more of a thumbs up on their makeup in the States, but day-to-day, unless you're working in a Sephora or a cosmetics counter, men wearing makeup is still a novel concept.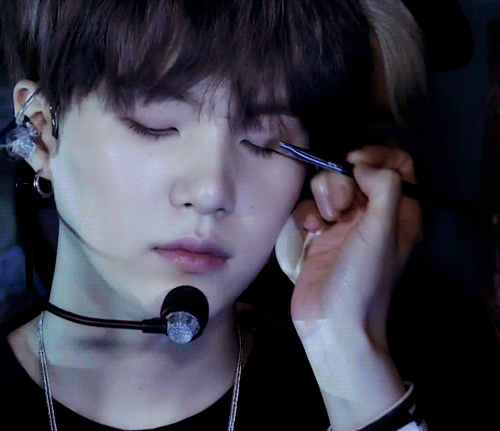 I'll be the first to push back against the term "men's makeup" as well, because I feel like it really makes something that has nothing to do with gender a gender issue. I used to wear foundation every single day when I left the house because I was self-conscious about my acne, and that emotion of "oh god I need to do something to minimize how bad this makes me feel" is a universal mindset that we've all experienced. There's a reason why I'm on here writing articles and discussing beauty products — it all started with me not knowing what to do about my cystic acne. In the same way I frequently brush off the idea of "men's" skincare being somehow different from "women's" skincare, I think your makeup routine, regardless of your sex or gender, is about doing something you have the time and money to invest in to get the look that you want. There is no "right" or "wrong" and there is no "girls'" or "boys'" makeup. We're all just trying to feel like we look nice lol.
As I've gotten more comfortable with my skin, I've changed how I do my makeup day-to-day a lot. For a good two years, I had a cushion foundation on my face regardless of where I was going, and my two loves were the Pony Effect Defense Longwear Cushion and the Hera UV Mist Cushion. Both gave me coverage on the higher side of medium, and I would then set my whole face with translucent powder to keep my combo-oily skin from eating through my makeup a few hours in. However, I honestly just tired of having makeup on my face every day because frankly, 100+ degree heat does not mix well with daily foundation in the long run. I also made some progress on the things I wanted to tackle with my skincare (read: hyperpigmentation, breakouts, enlarged pores) and felt more comfortable with less coverage.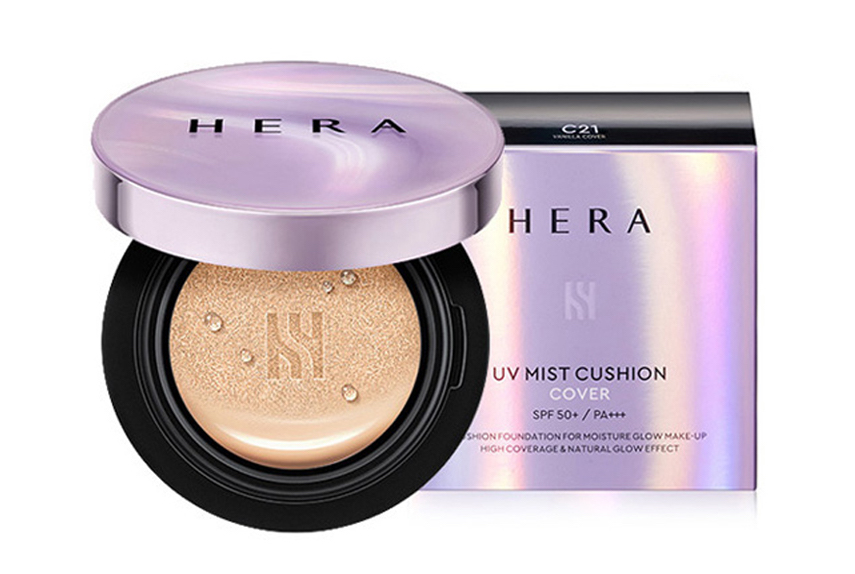 My makeup these days is split between my more low maintenance "running errands or sitting at a friends house watching a movie" routine and my "big gathering-special event-there may or may not be pictures taken" routine. For my casual days, I'm actually still deciding if I like a really sheer coverage product like M.A.C Face & Body through the center of my face or a more full coverage concealer like The Saem Tip Concealer on targeted areas buffed in with a small brush or blended with a sponge. Regardless, I'll set just my T-zone with powder (Innisfree No Sebum is just as great as people say it is), and I may pop on a bit of cream highlighter from Colourpop just on my cheeks. This is also all I take with me when I travel as well, and I'll just use my concealer as foundation if I really feel like I need to be glam for some reason.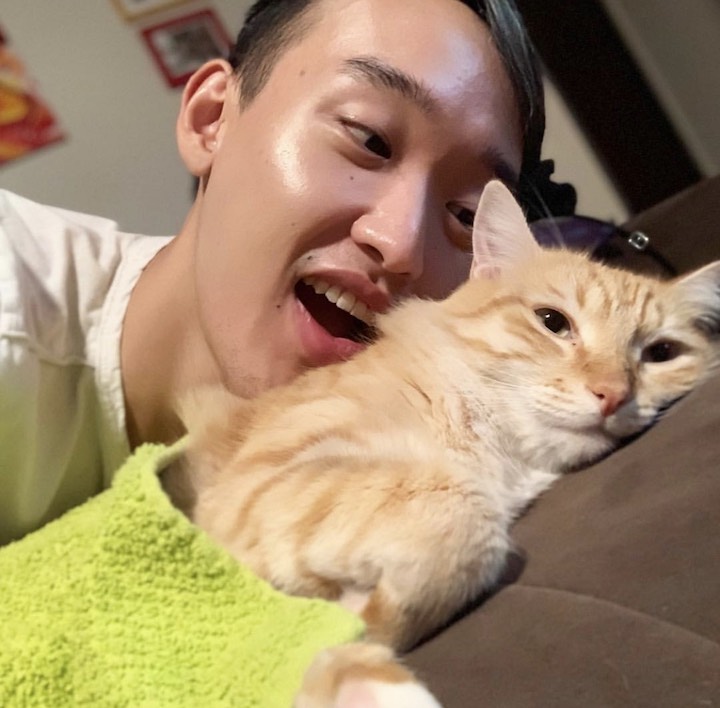 For my "special occasion" days, i.e. when I'm going to Cheesecake Factory, I'll grab a fuller coverage foundation (my current one is the Huda Beauty foundation but the Etude House Double Lasting Foundation is comparable in that it's more on the matte side and fuller coverage) and buff in about ½ to 1 pump into my skin with a dense brush. I set that all over with powder because my sebum knows no bounds, slap on a powder bronzer and highlighter like the Too Cool For School Artclass By Rodin ones, and I'm out the door. I don't do much with my brows as they look like literal upside down check marks when I do, and if I'm feeling fancy, I will curl my lashes. I can't do mascara though; I always forget I have it on and will inevitably rub my eyes and causing a whole scenario on my face that really only works for Halloween.
And that's that! Nothing really complicated and not nearly as "scandalous" as some people I've met make it seem. I will say I appreciate Korea so much in this regard, because men wearing some BB cream, filling in their brows, and even wearing color on their lips or eyes is much more par for the course. The way it's viewed is that it's just a choice that's made, no different than picking out an outfit or styling your hair. The fact that it's just part of a daily routine to look more polished is something I can get behind, and I hope that the rest of the world catches up. At the end of the day, it all washes off.
What do you think about men wearing makeup? Do any of the guys in your life wear makeup or ask questions about it at all? If you're a guy, have you ever tried makeup, maybe some concealer or a BB cream? Sound off below!
---
Author: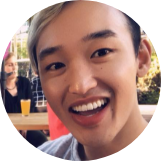 Leo Louie
Born in Korea and raised in Washington, Leo is another 20-something member of the K-Beauty Squad that is as committed to his love of skincare as he is to wine and cheese covered snack foods. After working as an educator and trainer in the beauty industry, he joined the team at Beautytap to continue sharing his knowledge and passion for skincare and all things chok-chok. During his free time, he's been spotted in the wild bingeing Netflix shows, blasting K-pop while playing video games, or (much more rarely) leaving his hovel to venture forth in search of cocktails and Korean BBQ.
---
Comments