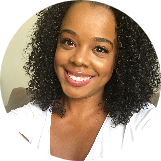 Sheryll Donerson
Jan 02, 2019
---
Sure, there are the usual, boring new year's resolutions: lose weight, eat healthier, world peace, blah, blah. How about some resolutions we can REALLY keep? Ones that are as much fun to make as they are to aim for? This year, we asked editor Sheryll to tell us her skincare resolutions based on the seven deadly sins.
---
I cannot get over how fast 2018 has gone by. I know we say that like every year, but I swear it was just March two days ago, and now it's January 2019. HOW?
At any rate, now that the new year is here, it's time to reflect on the past year and how I can improve and change in 2019. New year, new me, am I right?
Part of this process for me is going through my skincare — getting rid of products that have expired, donating unused things, taking stock in what my skin is doing, and making goals to continue to improve my life and my skin. I thought it'd be fun to make a li'l theme out of this, so I wanted to base my resolutions off of some of the seven deadly sins.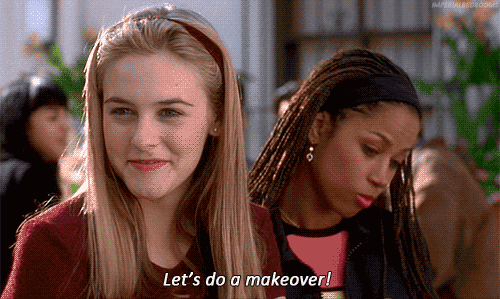 Gluttony
I am a sheet mask hoarder. I'm finally admitting it. I have a weird connection to my sheet masks … like I don't want to use them because then I won't have it anymore but then that's the whole point of a sheet mask and I can buy more so … why this attachment?
View this post on Instagram
I don't know, but what I do know is that I have way too many sheet masks and I keep buying more of them, so I'm putting a stop to that. I plan to only replenish my sheet mask stash for the following reasons:
1. I've run out of a staple (like my precious JayJun masks) and I don't have anymore.
2. My entire stash has dwindled down to less than 30.
That's it. I've thrown away WAY too many sheet masks because I've let them expire, so I'm not going to buy anymore. NONE. No more sheet mask gluttony.
Sloth/Laziness
View this post on Instagram
I slacked A LOT on my skincare routine this year, especially in the past few months, and I think it shows. I've had a constant barrage of breakouts around my chin and jawline, and overall, I'm just not feeling too confident with the state of my skin. There were many a morning that I didn't wash my face until mid-afternoon, or when I did do a skincare routine, I skipped some important steps and just went to bed. In general, I'm working on trying to be better at creating habits that help me keep my life, since I work from home and it's so easy to be a lazy sloth nine times out of 10. So I'd like to work on washing my face as soon as I wake up instead of waking up, working, eating, doing whatever, and then washing my face. We're gonna make it, fam!
Greed
This resolution kinda ties into gluttony, but I would like to overall spend less money on beauty products that I don't need. Step one? Unfollowing all brands and trendmood on Instagram. Honestly, there are so many different makeup and skincare products launching DAILY that it feels overwhelming. I have a bad habit of buying things (especially makeup) just because it's the latest launch, and I won't even wear it. I bought the Anastasia Norvina palette the day it came out, and I've used it a total of two times. It's silly. I look over at all the barely used makeup and skincare products I have and think about how much more money I could have in my savings account … and yeah.
View this post on Instagram
If you don't absolutely NEED it, think about how your money could be used in other ways, or focus on saving it, or better yet donating money and time to worthy causes. There's not a prize for buying a launch the day it comes out (something I'm constantly having to tell myself, tbh).
Envy
I admit that I frequently get jealous of people who have blemish- and problem-free skin. Like, how dare they?! I spend all this time and money and they are just … genetically blessed. UGH. It's infuriating. But the thing is, this thinking doesn't do anything but make me feel worse. There's literally no point. We ALL have issues, even people who seem "perfect."
View this post on Instagram
Instead, I'm going to channel that energy into something positive and work on smashing my upcoming powerlifting competition, creating tighter bonds with my friends and family, and learning how to make a signature dish that I can cook for a dinner party that I've been dying to throw for years now.
What are your New Year resolutions? Let me know what deadly skincare sin you're guilty of in the comments!
---
Author: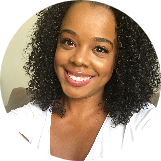 Sheryll Donerson
Sheryll Donerson got her start as a beauty writer by writing K-beauty reviews for her blog, The Wanderlust Project. These days, she's lifting heavy weights, eating tacos, drinking (too much) coffee and is 1/4 of the beauty podcast, Beauty Beyond Basics (or Triple Bees for short). You can find her on Instagram and Twitter at @sheryllrenata.
---
Comments