This Anti-Aging Ampoule Made a Difference in My Skin Overnight — & It's Now HG Status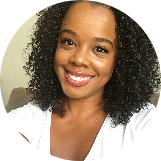 Sheryll Donerson
Feb 22, 2019
---
Beauty editors try a lot of product, so when they bestow holy grail status to something, you gotta sit up and pay attention. Contributing editor Sheryll explains why the AZN Labs Afterglow Ampoule made it into her HG club.
---
There's a new holy grail in my beauty stash. I don't take these words lightly, OK. The term holy grail is only reserved for amazing, precious, skin- and game-changing products. The ones you text to all your friends in the group chat. The ones you take selfies with. The ones you are already saving up to buy again when you run out.
At this point, you're probably like DAMN GIRL WHAT IS IT! But I'm setting the scene, OK. Imagine packaging that's all about the marble-rose gold vibe that's all over Instagram. And inside, there's a millennial pink serum, created with premium Japanese ingredients. Like?!?!?!?!
OK, OK. Fine. I'll tell you. It's the new AZN Labs Afterglow Ampoule.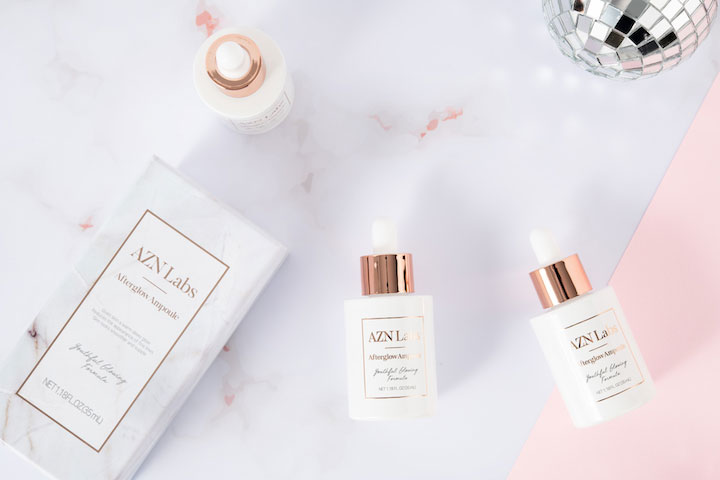 Just what is this ampoule, you ask? Well, it's a major glow-giving, fine line diminishing, skin smoothing and soothing powerhouse. Not even exaggerating — I saw a visible difference after the first day I used it. MOOD.
Why would that be? Well, this ampoule is unique because it uses a super special powerhouse of an antioxidant called astaxanthin. It has 6,000 times more antioxidant power than vitamin C, a known ingredient that makes your skin luminous and healthy. It's the ingredient that gives the product its signature pink hue. BIG MOOD.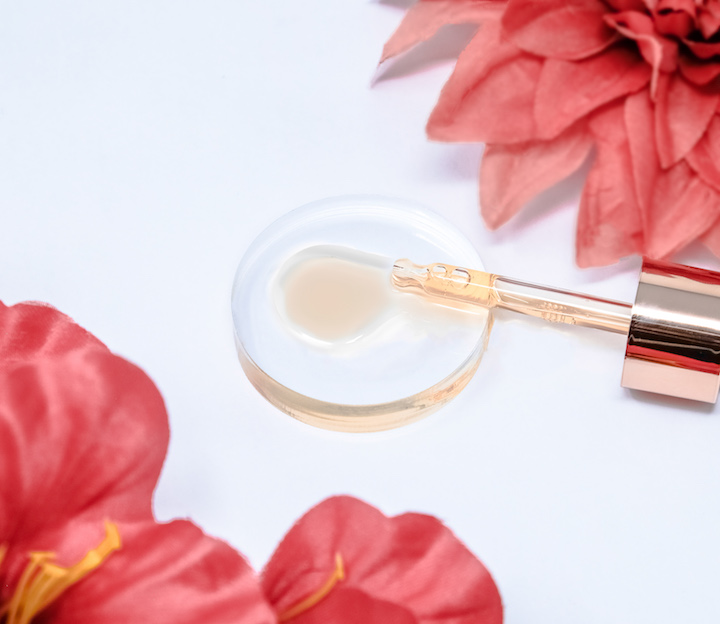 It also contains Camellia japonica flower extract, known to protect your skin against pollution-related stress, as well as provide a li'l collagen boost. There's some arbutin in there to help fade dark spots and brighten your overall complexion. And there's also another ingredient I'd never heard of before, Rhizophora mangle callus culture extract, which comes from the bark of red mangrove trees and lowers inflammation while boosting collagen. Hello, plump and glowing skin!
Honest hour: I've been having skin woes for a while now, mostly brought on my hormonal acne. I found out that dairy is the number one culprit for my issues, so I've cut it out of my diet completely, except for the occasional full fat dairy experience here and there. I've also started using Curology, which also helped to eliminate my acne and smooth out my skin texture. So by the time I started using the AZN Labs Afterglow Ampoule, my acne had mostly subsided, but I was left with very dull, sad skin that was littered with PIH spots around my chin, mouth, and jawline. I also have been nearly dead daily because I have a powerlifting meet soon and have not been sleeping as well as I should be. As a result, my skin was smoother and mostly acne-free, but when I received this product to test, I was in definite need of some glow.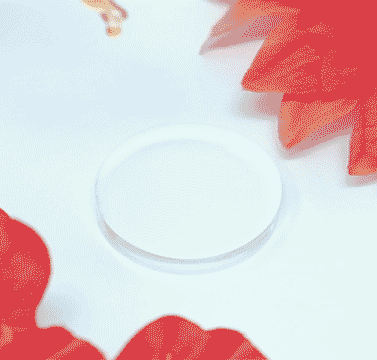 I use it in my routine at night, although you can also use it during the day if you want. I apply it after I do my seven layers of hydrating toner because my skin is so dry from this cold weather. I apply about two to three drops and lightly tap it into my skin, and follow up with either a sheet mask or my moisturizer + oil combo, depending on my mood. It has a very light, liquid-y consistency that spreads easily over the skin and absorbs quickly without any stickiness.
As I said earlier, the results were pretty immediate. I woke up the next morning after the first time I used it pretty freaking shook. My skin just looked healthier, more vibrant, and definitely brighter. As I've continued to use it, I've noticed that each day, my skin texture continues to improve. Matter of fact, I haven't had a single breakout since I've used it. Not saying it will stop breakouts, but I think my skin is just overall stronger and in better condition. Very rarely do I see such visible and tangible results from a single product, but here we are. Stanning in full force.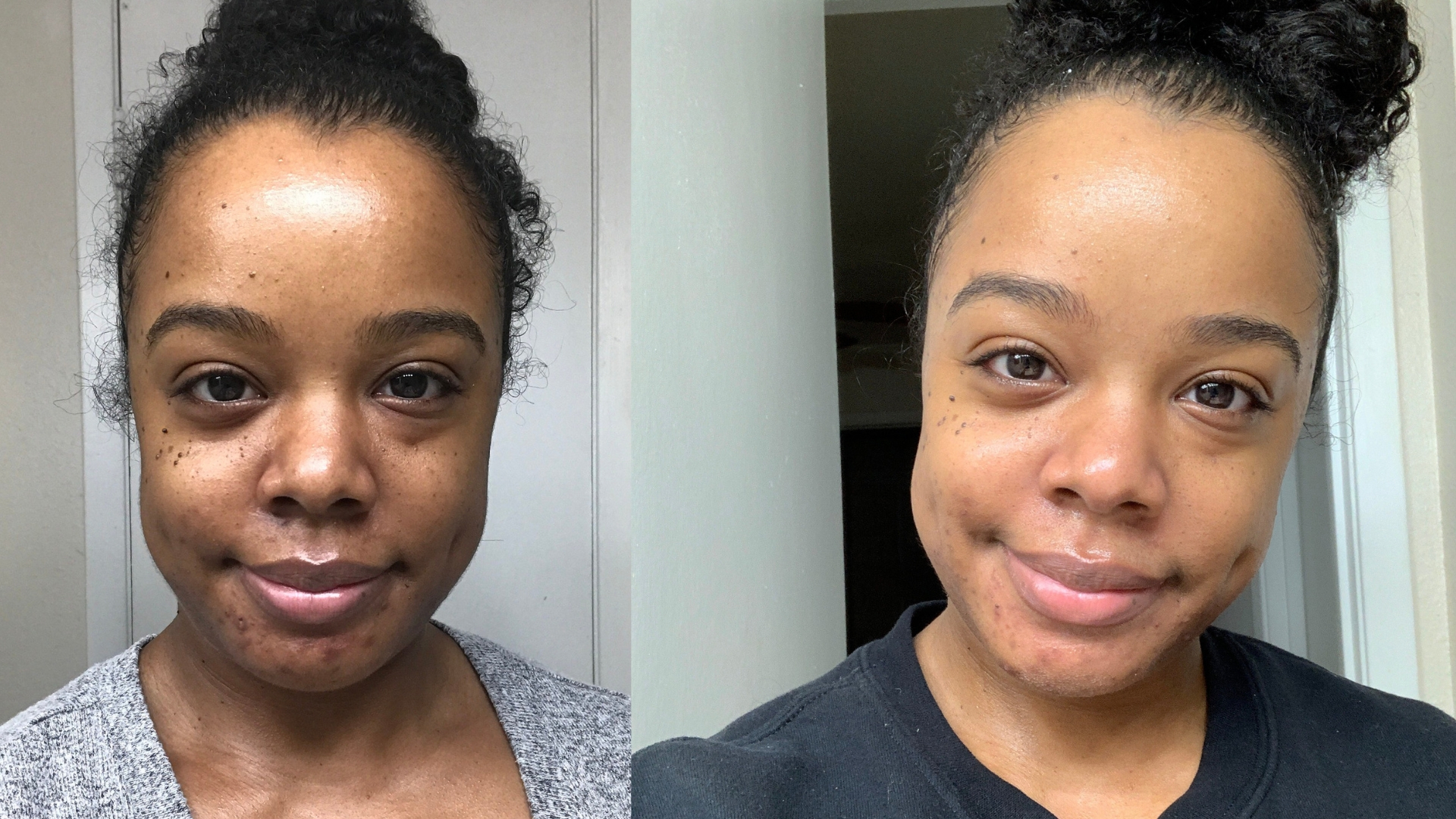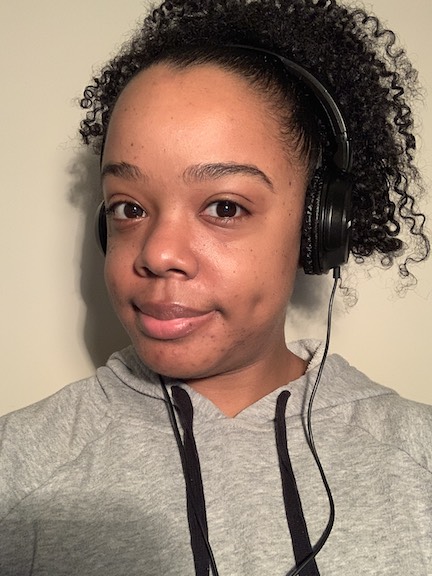 The AZN Labs Afterglow Ampoule officially launches this weekend at the Oscars (yes, that Oscars), so get your life! (And get it here.)
---
Author: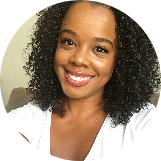 Sheryll Donerson
Sheryll Donerson got her start as a beauty writer by writing K-beauty reviews for her blog, The Wanderlust Project. These days, she's lifting heavy weights, eating tacos, drinking (too much) coffee and is 1/4 of the beauty podcast, Beauty Beyond Basics (or Triple Bees for short). You can find her on Instagram and Twitter at @sheryllrenata.
---
Comments