Is Your Neck Aging You? A Celebrity Facialist's Tips For a Younger, Firmer Neckline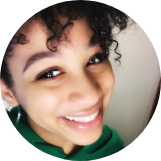 Taylor Davis
Mar 08, 2019
---
We spend so much time on our face, but do we ever think about our necks? The skin on our necks is thinner and more prone to wrinkles, so it requires just as much, if not more, TLC. Here, celebrity facialist Su-Man Hsu gives us her expert tips on how to keep our necks smooth and swan-like.
---
South Koreans give the face a lot of attention — an entire 10-step beauty routine is dedicated to caring for it. When we imagine a healthy and happy complexion, we primarily think of facial skin. However, there is one forsaken area holding you back from achieving a radiant glow: your neck.
According to Su-Man Hsu, celebrity facialist and healing arts extraordinaire, the neck is the "woman's second face." Yet it is arguably the most criminally neglected skin on the body. Many women fail to administer their skincare routine below the jawline and ignore the needs of this delicate area. This often results in dull, dry, wrinkled, and even sagging skin that takes away from the vitality of your complexion.
The needs of the neck go beyond the skin's surface: Care involves a holistic approach. Hsu places things into perspective for us. "The neck produces only one-third of sebaceous oil and sweat glands compared to the face," she says. "It also stores very little collagen, so it very easily can become rough, dry, and sagging, leading to fine lines and wrinkles."
Additionally, the skin on the neck in thinner and therefore more sensitive than facial skin. It also receives just as much sun exposure as the face. These conditions paired with constant movement contribute to wrinkles and deep creases on your neck often before you even see fine lines on your face. Many people find themselves at a loss on how to treat this delicate area.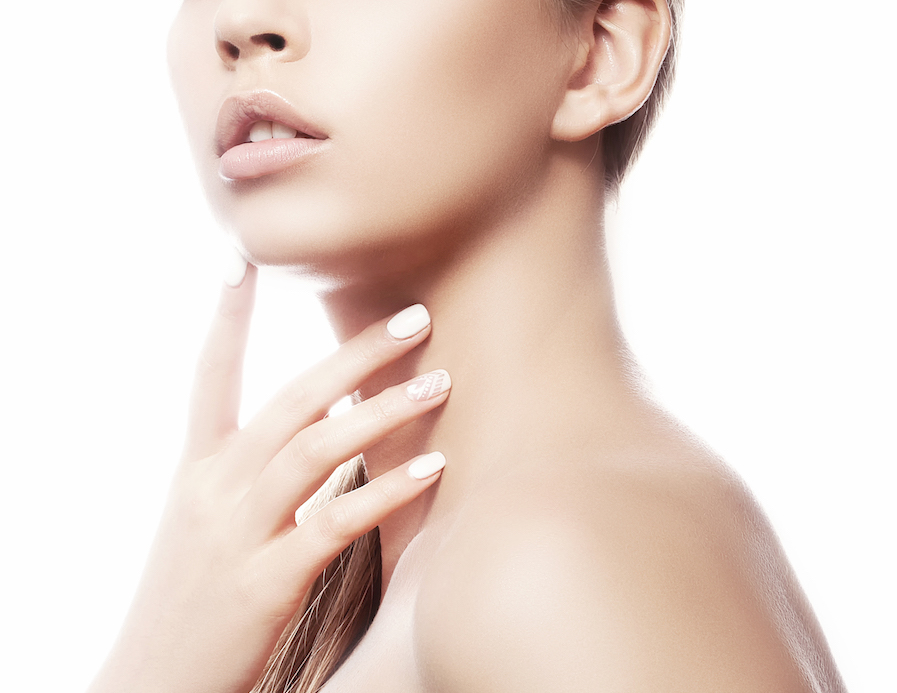 Fortunately, Hsu knows exactly what to do. Her background as a trained ballet dancer, shiatsu specialist, and pilates professional informs her physically invigorating techniques and innovative skincare approach that is a blend of Eastern and Western skincare wisdom. Through our email exchange, Hsu revealed a four-pronged neck care routine — skincare, massage, exercise, and sleep — "to ensure it stays healthy, beautiful looking, swan-like, and toned."
1. Skincare
Hsu's first neck care skincare step involves a K-beauty staple: the oil-based cleanser. She uses the Su-Man Cleansing Gel-Oil to break down impurities every morning and night. A few luxuriously hydrating K-beauty formulas that your neck will love include the SanDaWha Natural Mild Cleansing Oil, packed with wonder ingredient camellia seed oil, or the Klairs Gentle Black Deep Cleansing Oil, pumped with nourishing oils from three types of black beans and seeds.
Her next step involves revealing healthy, new skin through gentle exfoliation. Hsu enjoys using her Su-Man Facial Polish to simultaneously nourish and smooth. We recommend the cult favorite Skinfood Rice Wash Off. Rice extract deeply hydrates, removes dead skin cells, and smooths wrinkles.
Hsu's last step involves the time-tested essence, which is important to keep the neck hydrated. Hsu uses the Su-Man Rehydrating Toning Essence to quench the neck's thirst. Alternatively, you can never go wrong with the snail secretion-powered COSRX Advanced Snail 96 Mucin Power Essence (approved by Fiddy Snails) or the hyaluronic acid-rich Klairs Rich Moist Soothing Serum.
2. Massage
After your skincare routine, Hsu recommends a neck massage with a cream. Hsu recommends using an ample amount "to avoid over-pulling the skin, which can cause damage and accelerate the appearance of wrinkles."
Hsu gives very detailed instructions: "Lift up your chin slightly. Use index, middle, and ring fingers brushing from collarbone up to your chin in firm sweeping movements." She suggests that you complete this motion at least six times. Hsu likes to do this massage twice a day in the morning and at night to prevent wrinkles and creases, the dreaded double chin, and sagging muscles.
Here's a simple massage that you can do at home using my Velvet Skin Moisturising Cream to firm your neck and keep the skin looking youthful pic.twitter.com/qr909ECFjE

— Su-Man Skincare (@SuManSkincare) January 13, 2017
Of course, you don't have to use your hands alone to get the job done. Gently scraping a facial gua sha from the jaw or earlobe area to the collarbone can be beneficial as well. In fact, one small study found that the traditional gua sha technique has short-term benefits for managing chronic neck pain.
3. Exercise
According to Hsu, exercise that targets the neck's muscles takes no longer than one minute a day. It can be done anywhere standing or sitting. She highly recommends these exercises for people who spend much of their time in front of the computer. These exercises include:
* Lifting and dropping the shoulders several times.
* Tilting your ear to one side and holding the position. Then mirroring the same exercise on the other side. Repeat several times.
* Dropping your chin as close to your chest as possible. Hold for several seconds.
* Dropping your head as far back as possible. Hold for several seconds. Repeat twice.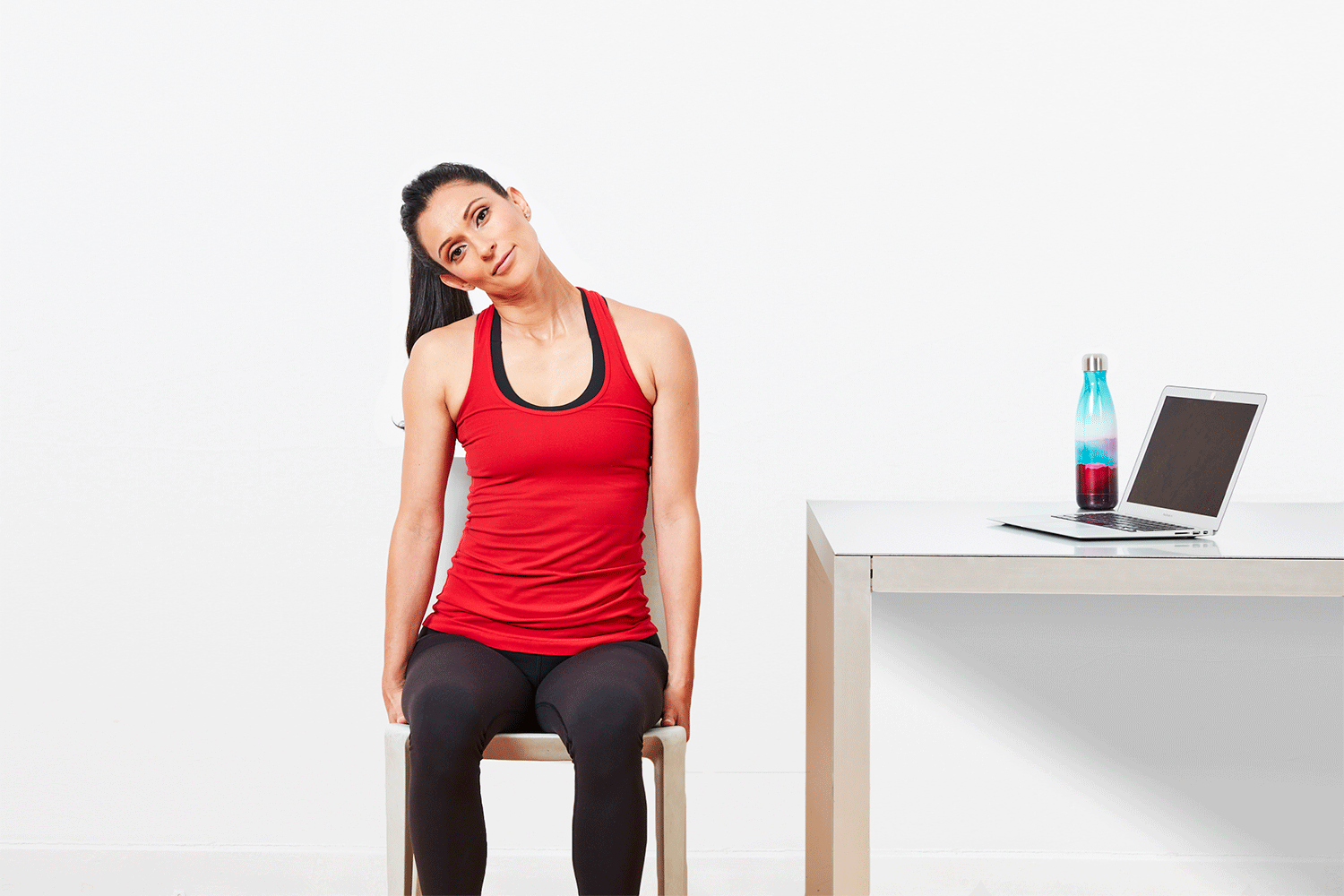 4. Sleep
Sleep posture is the final way to care for the neck. Additionally, the way you sleep can positively or negatively impact the skin on your face as well. Hsu explains that sleeping on the back is the best way to avoid wrinkles on the face and neck. The reason comes down to one word: collagen. The skin loses collagen as you get older and the neck has little of it to begin with. Pillows and sheets can tug at the skin, which does not have the ability to recover as gracefully over time.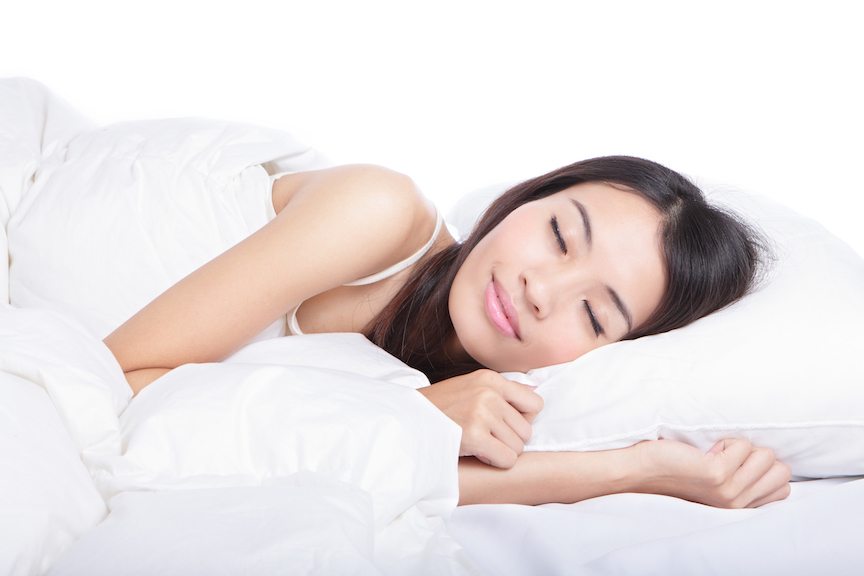 A few more tips and takeaways
Hsu also gives a few tips on what not to do when caring for the neck:
* Avoid rubbing too hard while you wash the neck
* Avoid holding the phone while tilting the neck to one side
* Avoid spraying perfume directly on the neck, which can cause dryness
Her instructions are detailed, but her message is simple: Be mindful of the neck. Nurture it with nourishing products and healthy practices. The neck is part of a healthy complexion and proper care is necessary for an ageless glow.
Do you have a neck care routine? Do you ever think about your neck? Share your thoughts on this very neglected area below!
---
Author: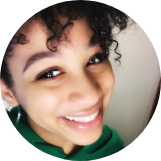 Taylor Davis
Taylor is a writer in New York City with a passion for Korean beauty and investigative journalism. She enjoys practicing her Spanish, anything matcha, and adding to her gua sha collection.
---
Comments