Why Fiddy Snails Considers These Her 3 Favorite Extracts in Korean Skincare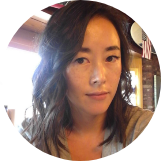 Jude Chao
Apr 23, 2019
---
Botanical extracts are some of the most alluring ingredients in skincare: They're natural, they survive in all sorts of crazy harsh environments, and, well, they're natural! What's not to love? But botanical extracts have their limitations. So here, Jude Chao explains why she sticks to these three tried-and-true botanical extracts in Korean skincare, and why you may need to do some research before drinking the extract Kool-Aid.
---
Nature gives us wonderful gifts. I'm not just talking about pikas and quokkas and duck-billed platypuses, either. While many of my favorite skincare ingredients originate in a lab, plenty of others are birthed straight from the earth and come with a long history of use in East Asian traditional medicine.
Botanical extracts can be mildly polarizing to skincare enthusiasts. They're naturally (haha) appealing to devotees of the plant-based life. On the other hand, the skincare community's more strictly science-minded members are often skeptical. Limited research funding and brands' impatience to get formulas on the market mean that naturally derived ingredients like botanical extracts often make their way into skincare without many non-corporate studies available to support the traditional claims made about their effects.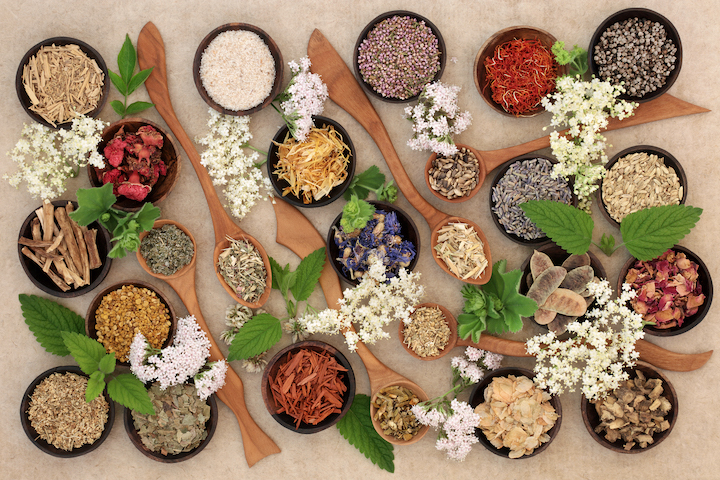 My own skincare routine is a compromise between both sides of the aisle. There's a place for the more heavily researched ingredients, particularly actives, and a place for at least a few extracts in my skincare basket. But I'm not a total magical thinker. My three favorite botanical extracts in Korean skincare do come with some interesting research into their effects!
1. Licorice (Glycyrrhiza glabra/Glycyrrhiza uralensis) root extract
The taste of licorice makes me want to claw my face off (sorry, licorice lovers), but I love its effects on my face so much that I've ragequit a beloved product for removing the licorice extract in a reformulation.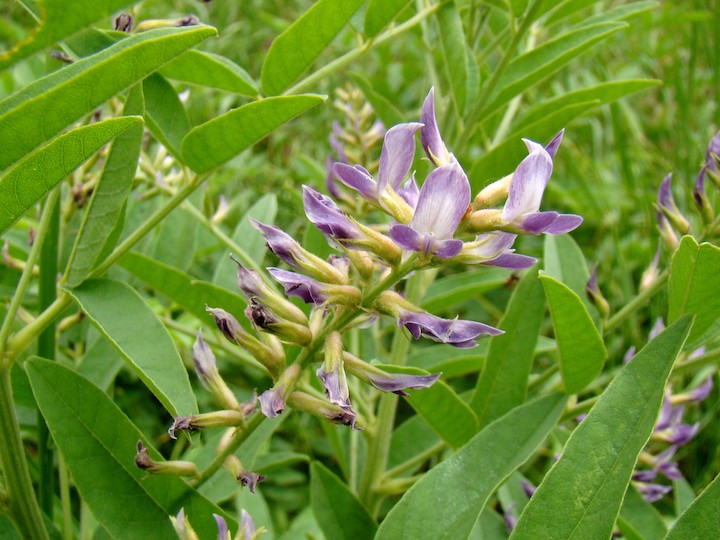 Glycyrrhiza glabra (European licorice) extracts are the most commonly found variety in K-beauty, though I've seen Glycyrrhiza uralensis (Chinese licorice) in a couple of brands, like Sulwhasoo and Beautytap's own AZN Labs. Glycyrrhiza uralensis may have stronger antioxidant activity than Glycyrrhiza glabra, but either way, this extract lights up an ingredient list for me.
The anti-inflammatory effects of licorice have made it a traditional treatment for certain inflammatory skin conditions, with a 2009 double-blind clinical trial finding that topical preparations of 1% and 2% Glycyrrhiza glabra were effective at reducing redness, itching, and swelling. While I don't typically have problems with itching and swelling these days, I love products that reduce everyday redness, since more even skin is more glowy skin.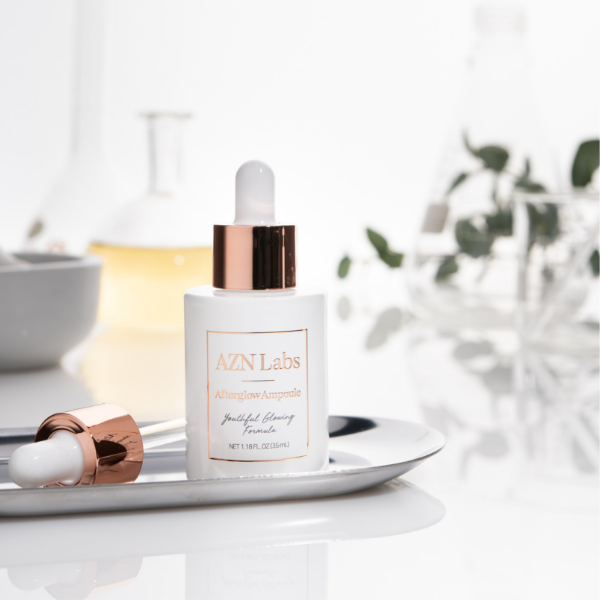 Licorice's glow-enhancing powers don't stop at redness reduction, though. Compounds in licorice root extract have been found to help fade hyperpigmentation and inhibit UV-induced melanin synthesis. As someone who's quite prone to sunspots and melasma, licorice is right up my alley.
2. Ginseng (panax ginseng) root extract
If you've followed my blog or social media for a while, then you probably knew ginseng would make it on this list. Most commonly found in K-beauty as white ginseng (prepared by drying) or red ginseng (considered more potent; prepared by steaming, then drying), this creepily human-looking root is significant both in traditional Chinese and Korean medicine and in my skincare routine.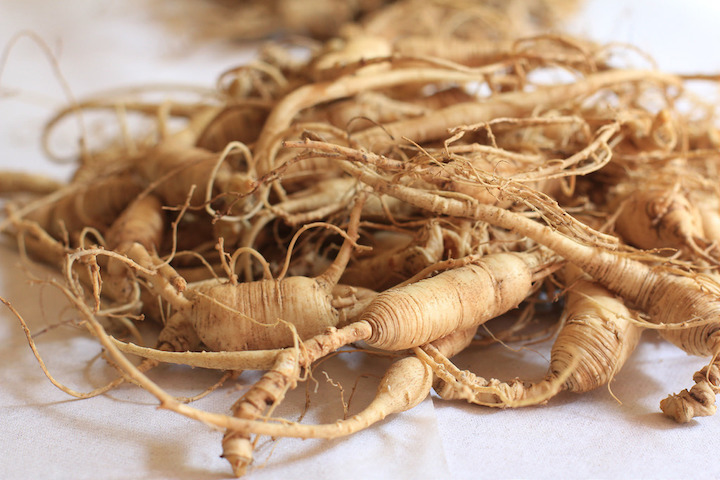 Like many of the best herbal extracts on the market, ginseng has notable anti-inflammatory and antioxidant properties. Ginseng may also inhibit melanogenesis, making it useful in the fight against hyperpigmentation.
Beyond those basic effects, however, the ginsenosides found in ginseng extracts are most interesting for anti-aging benefits, which is why you'll often find ginseng in products targeted at older consumers.
Ginseng may help to stimulate collagen production in skin. Abundant and healthy collagen is a major contributor to the firmness and resilience of youthful skin. As we age, our skin's collagen levels and production decrease, leaving our complexions more weakly supported than they once were. UV and free radical damage further break down collagen.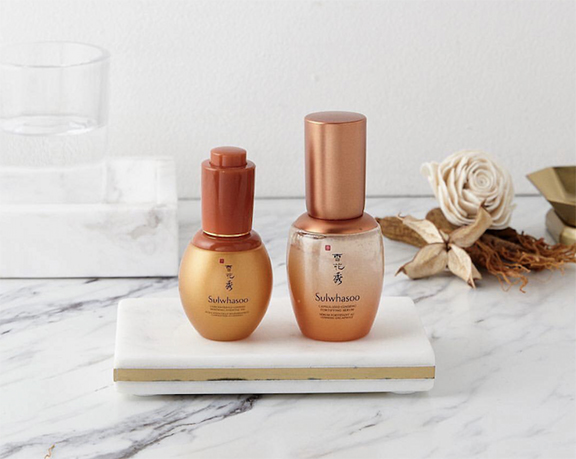 I have found that regular use of my favorite ginseng products (like the now-discontinued Sulwhasoo Capsulized Ginseng Fortifying Serum) gives my skin a noticeable boost in resilience and elasticity.
3. Tea (Camellia sinensis) extract
Confession: It took me a long, long time to develop any interest in the tea extracts so commonly found in K-beauty, and not for any justifiable reason. Nope. I never felt much interest in Camellia sinensis simply because it is so common. I thought it sounded boring. I like a bit of excitement in my skincare, and tea didn't really cut it.
Good thing I ended up giving tea a second look, because as it turns out, this extract might be one of the mightiest on the market.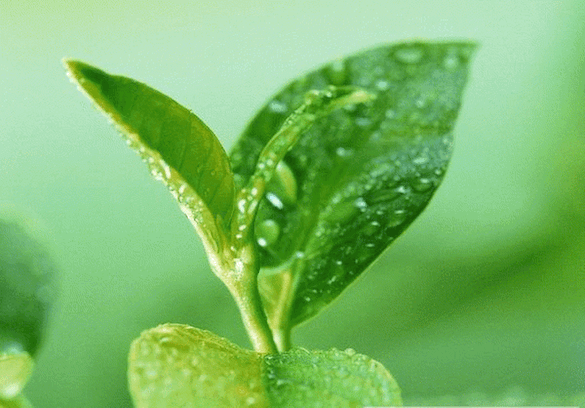 Like many other medicinal plants, Camellia sinensis contains a number of polyphenols that provide cell-protecting antioxidant activity. Camellia sinensis's antioxidant potency is significant and works synergistically with vitamin C to produce a photoprotective effect — good news for those of us concerned with avoiding sun damage as much as possible. (No, it is not a substitute for sunscreen, but it is a very worthy supplement to sunscreen.) I've been actively getting more Camellia sinensis into my skincare routine wherever I can.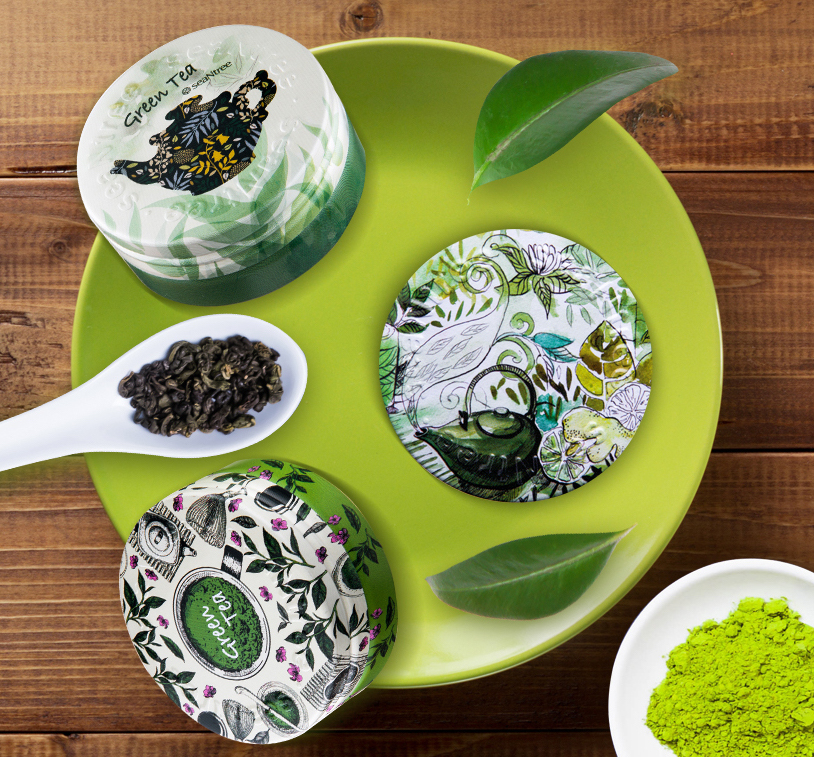 Drawbacks of botanical extracts in skincare
All that sounds great in theory, and with the right products, these extracts are great in practice, too. But as I almost always do when I talk about the potential benefits of extracts, I do want to give one major caveat.
Not all extracts are created equal, and not all skincare containing desirable sounding extracts are, either. As with any other skincare ingredient, the effectiveness of an extract will depend on the quality of the extract itself and the concentration of the extract in the product.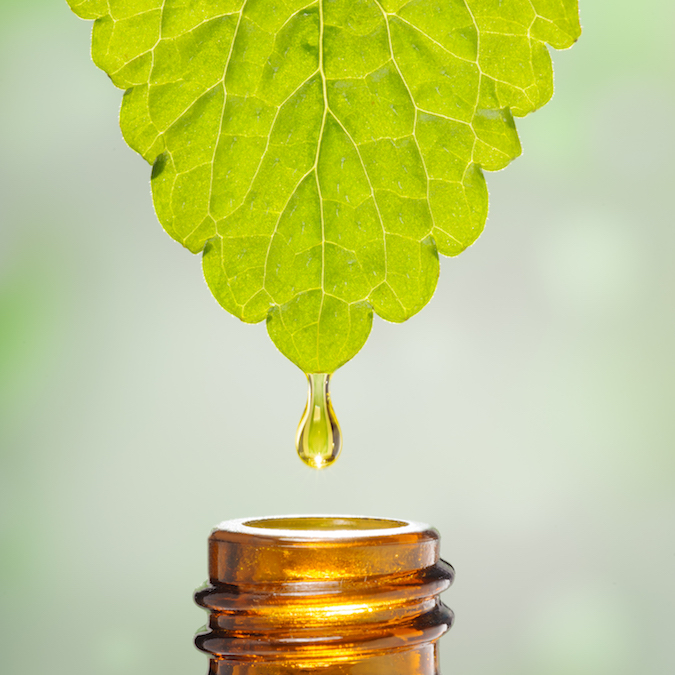 Extract potency isn't standardized between suppliers, so one brand may use an extract that's highly potent, while another brand might use one that's basically just water or alcohol. Similarly, one brand may use an extract at a relatively high concentration in a product, while another brand may use an extract in a concentration so low that if you knew the percentage, you'd wonder why they're even allowed to put it on the label.
The only way to find out whether a particular product containing a particular extract will have the potential to produce a particular effect on your skin is to see what others have said about the product and to try it yourself. That's true of just about any skincare, of course. At the end of the day, the individual nature of our skin means that we'll go through some trial and error to find our holy grails. Holy grails containing my favorite extracts are definitely worth the effort, though!
What are your best botanical extracts in Korean skincare? Let us know in the comments!
---
Author: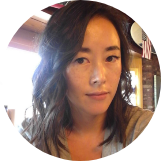 Jude Chao
Jude writes as Fiddy Snails at the K-beauty and skincare blog Fifty Shades of Snail and can be found on Instagram @fiddysnails. Named the ELLE Malaysia Beauty Blogger of the Month for June/July 2017 and one of ELLE Magazine's 10 Cool Beauty Bloggers to Watch in 2018, Jude loves ginseng, snail, honey, propolis, and tuna fish kimbap, though she generally doesn't put the kimbap on her face.
---
Comments