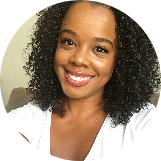 Sheryll Donerson
Jun 14, 2019
---
A multi-step routine? Yup. Sheet masks? Now that's a work in progress. How one skincare guru got her man into skincare.
---
"Hey! I have a pimple! What do I do? What order do I do this in again?" my boyfriend shouts at me from the bathroom. I sigh and heave myself off of the couch and hand him the COSRX BHA Liquid and a pimple patch. You see, I'm basically the resident dermatologist in my house, and finally, FINALLY my boyfriend has gotten on the skincare train. He's curious. He wants to know more. He's tired of using 3-in-1 body, hair, and face wash. I've made a breakthrough.
Maybe this is a familiar scene to you, or maybe you wish it were. Getting the men in our lives to embrace skincare might seem like a little bit of a feat. I don't know why it's so hard! Maybe it's all the toxic marketing that's been pushed down their throats for ages. Maybe it's the fact that there are products that claim to make their lives easier. Maybe it's the fact that you rarely see men in skincare ads, even though they need to wash their face, too (I've literally never understood this). Whatever the case may be, my boyfriend finally has a routine and even uses sunscreen. What a time!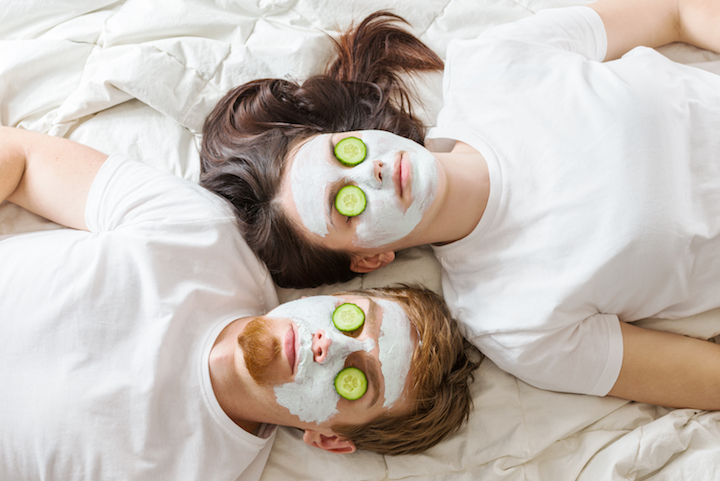 But it wasn't always this way. We've been dating for close to 13 years now, and for a vast majority of our relationship, he washed his face with some generic soap, didn't use a moisturizer, and didn't use sunscreen (except when he went to the beach). I mean, who am I to judge, because this was definitely the me in high school and a big chunk of college who I'd like to conveniently forget about. But I get it. To him, skincare was daunting and not necessary. He was young. He had relatively good skin. He didn't want to focus on all that extra stuff and spend the money when everything was perfectly fine.
We all know that my real skincare obsession started when I moved to Korea. Here, it was more acceptable for a man to have and use a skincare routine. Still, my boyfriend was unmoved. As my skincare collection grew, he still used the same ol' soap he'd been using. But then, a little something called a Winter in Korea happened. (P.S., he and I are from very warm climates, and winter was unlike anything we'd ever experienced.) His skin was red, patchy, dry, and flaky. After one particularly rough day in the brutal, windy cold, he came into my apartment and said six magical words: "I'm ready for a skincare routine." (I did not tell him I told you so even though the urge was stronggggg.)
So I started off small. A gentle foaming cleanser and a moisturizer. I didn't want to overwhelm him. It's kinda like someone starting a fitness routine: You don't want to have them run a marathon the first day because then they'll never come back. Once he got in the habit of actually moisturizing day and night, I upped the ante and introduced sunscreen. Finding something that would wear just as well as a moisturizer was important, because no one wants to feel like they have a sunscreen veil over their face. The Bioré Watery Gel SPF 50+++ was a staple for a lot of years.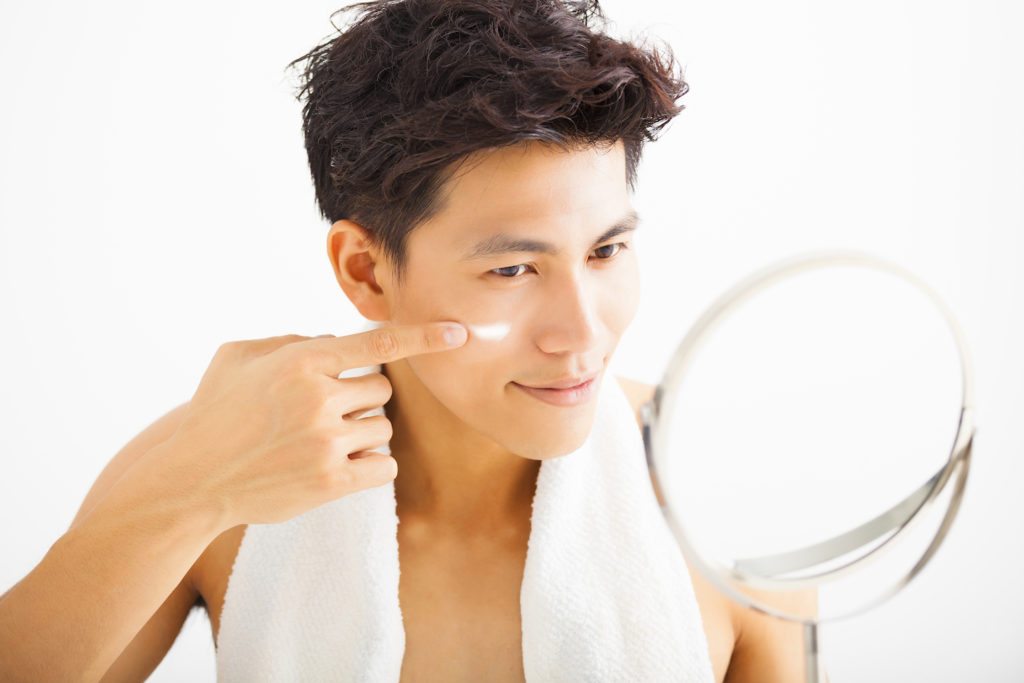 Eventually, I got him to start using a BHA and an AHA, as well as sunscreen. He's concerned about wrinkles but is still on the fence about retinoids, so we will cross that bridge when we get to it. For now, he's all about that COSRX life — he likes that the products are no fuss, the packaging is minimal, and best of all, it all works. He's all about that low pH cleanser, BHA liquid, birch sap moisturizer, and the occasional pimple patch life. I haven't converted him to sheet masks yet, but maybe that'll be in the next five years.
Have you gotten your dad, friend, or man into skincare? How did you do it? Let me know in the comments!
---
Author: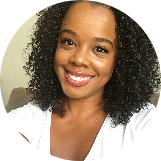 Sheryll Donerson
Sheryll Donerson got her start as a beauty writer by writing K-beauty reviews for her blog, The Wanderlust Project. These days, she's lifting heavy weights, eating tacos, drinking (too much) coffee and is 1/4 of the beauty podcast, Beauty Beyond Basics (or Triple Bees for short). You can find her on Instagram and Twitter at @sheryllrenata.
---
Comments