Peeling Gels: A Newbie's First Foray Into the World of Gentler Exfoliation
Peeling gels don't need to be intimidating, and these two budget-beaters may be just the thing you need to uncover the complexion you've always wanted.
---
I've always been slightly intimidated by peeling gels. I was afraid that I'd possibly damage my skin by applying them, unsure of how and why they worked to "peel" the skin. I wasn't sure if deliberately peeling my own skin was the best thing to do or if it was actually peeling the skin at all.
After a little hesitation, a little research, and a little trial and error, I'm a convert. Peeling gels are now part of my weekly regimen, and they're an affordable, gentle, and easy way to maintain smoother-than-butter skin.
Peeling gels are common and popular products in Asian beauty, and they are showing up in more and more Western brands. Gone are the days of the awfully destructive apricot scrub, which is filled with crushed walnut shell powder, and is rough enough to cause fissures or tear the skin. Side note: Two women sued the company in 2016 for their exfoliating facial scrub, which feels more like sandpaper and can cause inflammation leading to breakouts and accelerated aging.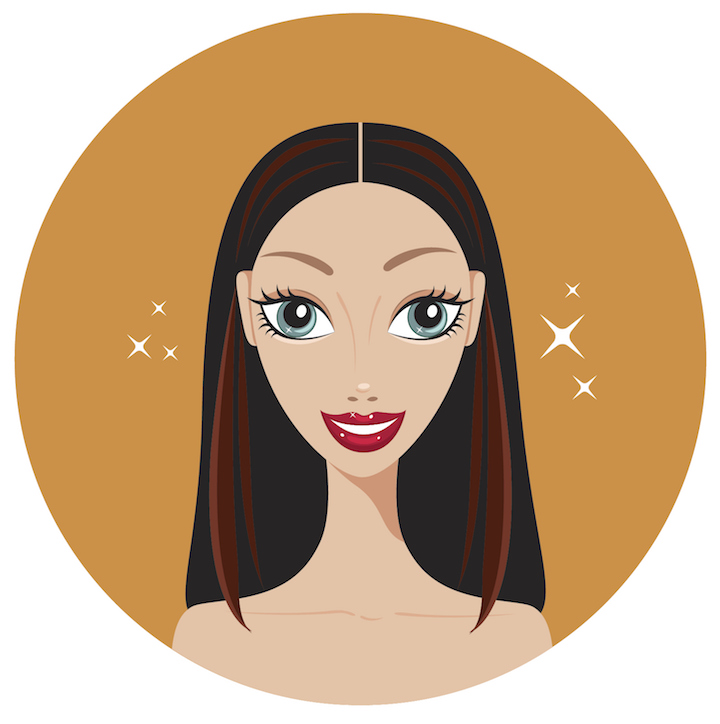 So how do peeling gels work?
Horror stories aside, peeling gels work like a sprinkling of magic on those days when your skin is looking dull or oily or simply needs a thorough cleansing. They work as physical or manual exfoliants as you work the product around your skin and allow it to interact with any surface oil.
All you do is apply the gel to your dry skin and start massaging. Soon, you'll see little clumps of "skin," which are not actually skin and are more like a clumping of ingredients like cellulose or carbomer. So don't freak out because it's not your skin that is suddenly peeling off in large quantities, and you won't be left with gaping holes or burns (unless you're allergic, that is).
These cellulose and carbomer clumps act in a similar way to the grains in a scrub, except they don't have the potential to cause micro tears or infection. They're much softer, won't cause any scratches, and are way more thorough than a scrub filled with rough beads or particles. They are both known as "gelling agents" and are used as suspending agents or gel formers.
The way that peeling gels work is that they simply buff off any dead skin cells that are ready to be buffed off. They don't typically go beyond that, meaning that they're gentle on your face. I like to use a peeling gel twice a week, giving my skin some time to sort of "gather" more dead cells before I attempt to remove them.
What I tested
I began my journey into peeling gels by comparing two popular Korean beauty options: Dr.Frog's Control-Tox Peeling Gel and Koelcia's Lime Coke Peeling Gel. Both are budget-friendly and both have different properties that may suit different skin types.
I'll go step-by-step into the two peeling gels and cover as many aspects of the ingredients, application, and properties as possible.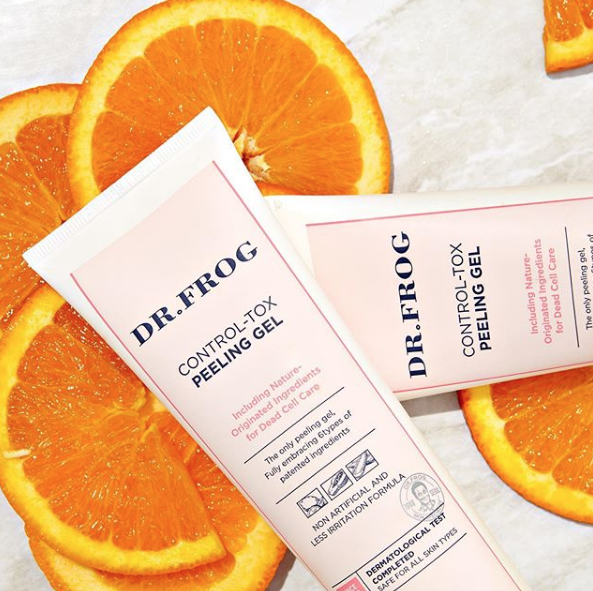 First things first
Both peeling gels come in large tubes and are both 120ml (4.05 fl. oz). Dr.Frog costs $19.50, and Koelcia costs $25.
Dr.Frog's peeling gel has a pleasing light pink design and is described as "Nature-Originating Ingredients for Dead Cell Care." This is apparently the only peeling gel with "6types of patented ingredients." I'm guessing that a copy editor did not check this simple sentence before the design went to print, but we can try to ignore the extra capital letters and lack of spacing in the name of all things skincare. The third sentence on the front mentions that the gel is "NON ARTIFICIAL AND LESS IRRITATION FORMULA," and we all get the gist. This gel promises natural ingredients, six types of patented ingredients, which are nature-based, all in a formula that is less irritating.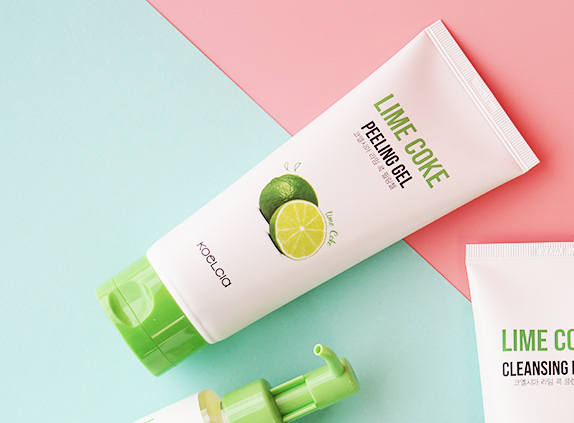 Koelcia's Lime Coke Peeling Gel comes in a primarily white tube with a bright green lid and an equally bright green lime printed on it. The front of the tube has no awkwardly translated sentences and just has a Korean translation of the name of the product. One of Beautytap's queens has covered Koelcia's range in her article up on the site.
The ingredients
Both brands list their ingredients in both English and Korean.
Some of the standout ingredients in Dr.Frog's peeling gel include onsen-sui, or Japanese hot spring water, which is claimed to have anti-inflammatory and vasodilative effects (the widening of the blood vessels), as well as tocopheryl acetate (the scientific name for vitamin E), which is an antioxidant that helps to fight free radical damage and promote skin healing. Vitamin E also helps to diminish signs of aging, provides moisture, and strengthens the skin's protective barrier to prevent moisture loss. This form of vitamin E is often used in cosmetics, as it lasts longer and keeps the ingredients from going rancid.
Dr.Frog's peeling gel also includes a number of natural ingredients, including Aloe barbadensis leaf juice, Ulmus avidiana (elm) root extract, Vaccinium myrtillus (European blueberry) fruit extract, Mangifera indica (mango) fruit extract, sugarcane extract, sugar maple extract, and fermented soybean extract. There is a strong citrus presence, from lime and lemon to orange and grapefruit, to effectively slough off dead skin cells.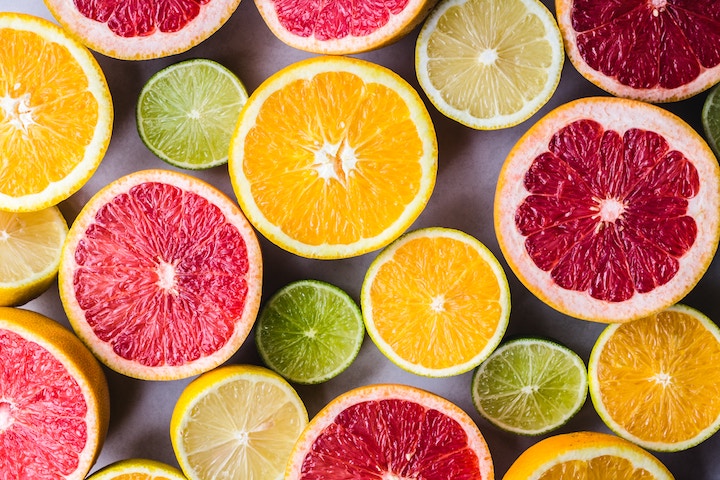 Koelcia's Lime Coke Peeling Gel also lists lime extract, as well as lactobacillus (soybean) ferment extract, Salix alba (willow) bark extract, Cinnamomum cassia (Chinese cinnamon) bark extract, Origanum vulgare leaf extract, Trapa japonica (water chestnut) fruit extract, Chamaecyparis obtusa (Korean hinoki cypress) leaf extract, Scutellaria baicalensis (Chinese skullcap) root extract, and Portulaca oleracea (purslane) extract.
Trapa japonica has anti-inflammatory effects, along with antioxidants to fight against aging. Portulaca oleracea extract comes from a common, globally-distributed weed-like succulent plant. Known as purslane, this extract has skin-soothing properties and is a strong antioxidant, thanks to the high amounts of vitamin A, C, and E. It's also a good source of skin-beneficial minerals such as calcium, potassium, magnesium, phosphorous, and omega-3 fatty acids. Korean hinoki cypress has been shown to have impressive wound healing properties, and Chinese skullcap root extract shows antimicrobial activity against a broad spectrum of microorganisms. It is known for reducing inflammation in dermatologic conditions and is a powerful antioxidant.
Side by side, both peeling gels pack a powerful punch. Both are filled with natural ingredients that offer anti-inflammatory properties, antioxidants, and moisturizing potential. While Dr.Frog lists carbomer as its emulsion stabilizers, Koelcia uses cellulose.
The application
Dr.Frog's gel is thick, smooth, and easy to apply. The gel is clear, feels very moisturizing once applied, and has a very pleasant scent. It almost smells like baby lotion and is mild and not overpowering in any way. As it dried on my face, it "pulled" a little, and I wondered if perhaps this was part of the "toning effect" that the product promises.
 

View this post on Instagram

 
Koelcia is slightly runnier, and I can feel tiny particles in the gel. The smell is quite overpowering, and I don't particularly enjoy the smell of "lime coke." It reminded me too much of a Cuba Libre cocktail, and for some reason I didn't enjoy being reminded of a cocktail every time I wanted to cleanse my face. The gel is milkier in color and applies easily and evenly.
The great peel
Dr.Frog's instructions are printed in English and are pretty simple to follow: "After a face wash, apply a proper amount on your hand and then wait for a minute after spreading all over the face, except for the eye and lip parts. If you feel enough moisture, massage your face softly and rinse with tepid water." I asked my wife to translate the Korean instructions, which provide slightly different information. The Korean instructions say to apply to the face when there is no moisture and to apply a 500 won size amount (26.5 mm in diameter). It also says, "when you notice the moisture from the gel, massage softly then wash off with warm water." I'm not too sure what it means by "notice the moisture from the gel," but I waited a few minutes before gently rubbing my fingertips across my skin.
 

View this post on Instagram

 
Koelcia's instructions appear on the box only and say to "take the appropriate amount in your hand, bubble out, and rinse thoroughly with lukewarm water." OK, never in my 28 years on this planet have I come across the term "bubble out," and for the life of me, I cannot figure out what it means. I asked my wife to translate the Korean instructions, which state to "wipe off moisture after washing face, apply the appropriate amount to whole face except eyes and lips and then softly massage with warm water."
Dr.Frog's gel didn't yield as much peeling as the Koelcia gel did, which began "peeling" almost immediately after application. Also, Dr.Frog's product felt much gentler and milder in comparison. Koelcia's gel was quite dramatic each time I used it and left me feeling well-exfoliated. I didn't enjoy the texture of the product, which was slightly grainy and a little too rough for my liking.
Final impressions
If I were a revolutionary scientist and I had my way, I'd combine the smell and texture of Dr.Frog's peeling gel with the effectiveness of Koelcia's product. I'd remove that awfully sweet, citrus-y smell of the latter and replace it with the gentle smell of baby products that Dr.Frog carries so well.
Overall, if you're after a more aggressive product that's going to satisfy your peeling cravings, pick Koelcia Lime Coke. If you don't mind the strong smell of lime coke each time you apply the product to your face (and right around your nose), choose this option. If you want something a little gentler and more pleasant smelling, Dr.Frog is your man (or woman?).
Both work as they should and left my skin feeling like a newborn. They are both low in the irritation zone and are filled to the brim with natural ingredients. They're easy to apply and equally easy to remove.
For the future, I'll stick with Dr.Frog for my weekly peeling needs, but you may find that Koelcia's Lime Coke is right up your alley.
Have you tried any peeling gels? What did you think? How do you prefer to exfoliate?
---
Author:
Megan Bursey
I'm Megan, and I'm obsessed with travel, beauty and LGBTQ rights. I hail from South Africa, where I cut my teeth as a journalist, writing for the biggest-selling English magazine in the country. I spent three years in South Korea and discovered a passion for K-beauty and the jjimjilbang. I'm always on the go, but I make time for my skin. Follow me on Instagram at @meg______b and at linkedin.com/in/megan-bursey-530b4177
---
Comments