How Japanese Sunscreens Finally Got Me to Apply Every Day & Changed My Skincare Game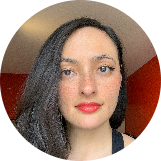 Marieve Inoue
Jul 23, 2019
---
Sticky? Greasy? White cast? Say goodbye forever and hello to actually wearing sunscreen every. Single. Day. Why Japanese sunscreens may finally get you to change your ways.
---
I've been writing about beauty for over 10 years, and if there's one tip I've heard nearly every. single. time I've interviewed a skincare expert, it's that we should all be wearing sunscreen every day. Yet I only actually started including daily SPF protection in my skincare routine a few years ago. The key? Japanese sunscreen.
I feel a little ridiculous admitting it took me so long to get on board the daily sunscreen train. I've always taken good care of my skin, but despite knowing how crucial it is to use sun protection all year long, I just could never move past how it felt on my skin. Slathering on a thick lotion or using body spray when you're spending the day by the beach or pool is one thing; applying it under makeup and then heading to work is quite another.
I'm sure a lot of people can relate because whenever I mention wearing sunscreen daily, the reaction I get is often one of surprise: not because UV rays and their effects on the skin are such a mystery, but rather because it's such a struggle to come by a formula that doesn't pill under makeup and/or leave your skin feeling icky. Of course, not all Western sunscreens are terrible, but after trying many, many of them, I eventually came to the conclusion that I'd simply have to suck it up and learn to live with the greasy feeling and white cast — eventually, just not today — for the sake of my skin.
Then I bought Bioré UV Aqua Rich Watery Essence (arguably the most famous Japanese sunscreen out there) after seeing it pop up multiple times on my Instagram feed … and realized my next trip to Tokyo would include a sunscreen shopping spree.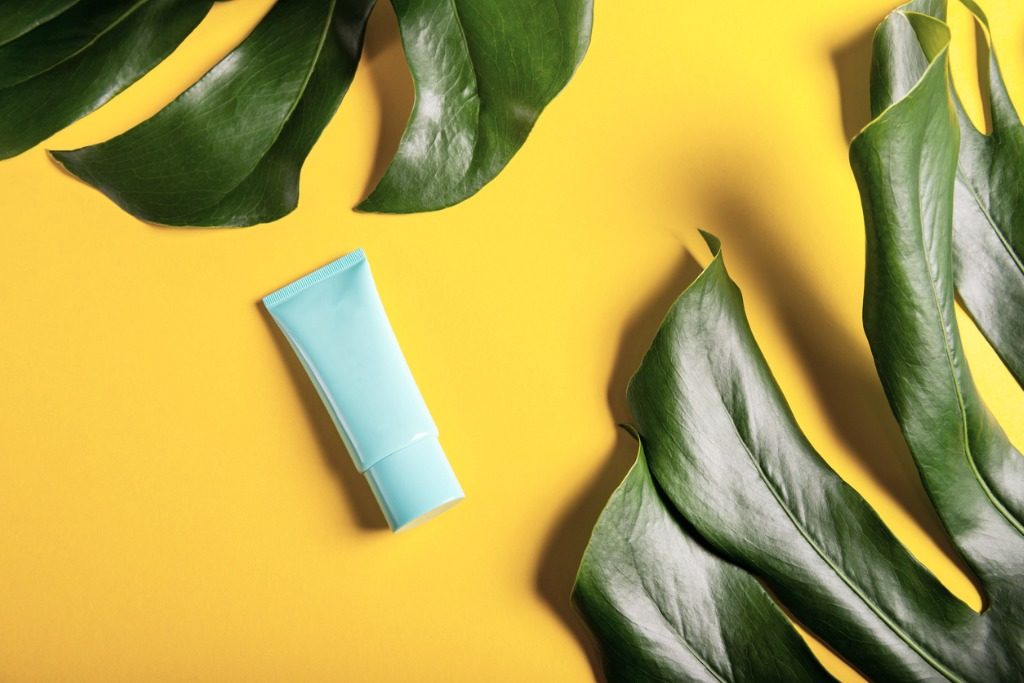 What makes Japanese sunscreen different?
1. There's something for everyone
From essences and gels to milks, creams, powders, and sprays, there is an incredibly wide array of textures and features to explore, for every skin type and situation. In the market for a UV cream that color corrects as it protects? Head to the Japanese drugstore or online. Want an SPF spray with a cooling effect and a fruity fragrance? Someone thought of that, too. There are options designed for sensitive skin, SPF makeup primers, and formulas that contain popular skincare and anti-aging ingredients like vitamin C and hyaluronic acid. The best part: Although Japanese sunscreens come at a variety of prices, many great options won't break the bank!
2. It offers a high level of protection
Most formulas contain at least SPF30/PA+++, with many offering SPF 50+/PA++++ (the SPF refers to UVB protection, and the PA rating represents the product's level of protection from UVAs). So you can rest assured that your skin is protected from both UVB and UVA rays, as long as you're putting on an adequate amount and reapplying throughout the day.
3. It goes on super light
Of course, there are as many different sunscreen textures as there are brands that make them. But I've found Japanese sunscreens to be lightweight and absorb very quickly, which are two important criteria for me. Because Japan tends to get very hot and humid in summer, these requirements also seem to be top of mind for brands there.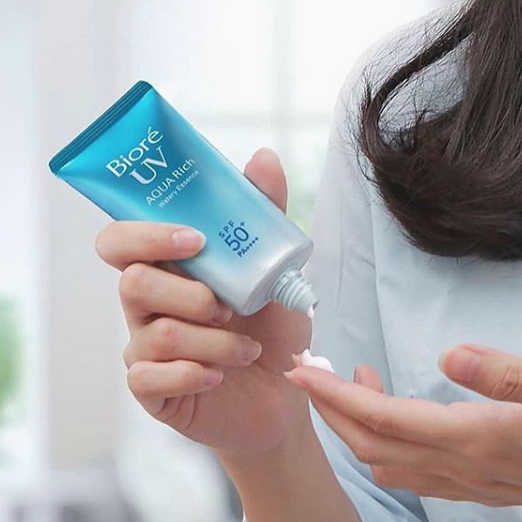 However, it's important to note that many Japanese sunscreens contain alcohol in order to keep the formula light, so if you're sensitive to the ingredient, you might want to pay special attention to labels. Rest assured, though: There are several alcohol-free options, too.
4. It's never greasy
The first time you try a formula that doesn't leave behind an unpleasant film on your skin is truly magical. But get used to it, because sunscreen unicorns do exist!
5. No stickiness here
I can bear a bit of stickiness from a sleeping pack, but that's not a compromise I'm willing to make when I'm starting my day. No wonder people are reluctant to wear sunscreen daily when most formulas they've tried yield a sticky finish!
Most Japanese sunscreens I've used go on as a light gel and dissolve into a watery texture that is quickly absorbed into the skin. Some may have richer textures, but I've rarely met a sticky finish.
 

View this post on Instagram

 
6. Goodbye, white cast
My favorite sunscreens go on clear or turn clear as they're being applied. And most formulas I've tried — even just on my hand when passing through a drugstore — haven't left a white cast.
7. Most can be removed easily
Many Japanese sunscreens can be washed off simply using soap and water (although I'll stick to my regular oil- and water-based cleansers, thanks).
My Japanese sunscreen picks
Based on my picky criteria, here are some of my favorite Japanese sunscreens ... so far.
Bioré UV Aqua Rich Watery Essence SPF50+ PA++++
This sunscreen can be found literally everywhere in Japan, as well as online. It's lightweight, and ticks most of the boxes on my sunscreen checklist. Although I've moved on from it because I wanted to try other options, it's the first Japanese sunscreen I tried, and the one that confirmed that there was hope for me to start wearing SPF protection daily, after all.
 

View this post on Instagram

 
Canmake Mermaid Skin Gel UV SPF50+ PA++++
This was a recommendation from one of my Instagram followers, and I'm so glad I took it: I'm on my third tube, and have several backups in stock. I was surprised to find that Canmake, a drugstore beauty brand known for its cutely packaged makeup, makes sunscreen, and one that goes on so nicely and doesn't contain alcohol at that. Its gel formula is light yet moisturizing, and gives my skin the prettiest glow. The downsides: the small 40g tube runs out quickly (but is nice and compact to travel with), and the fact that although most Japanese drugstores carry Canmake, not that many seem to stock this particular product.
 

View this post on Instagram

 
Country & Stream Honey UV Water Gel SPF50+ PA++++
I had originally purchased the SPF32 PA+++ formula that comes in a pump, but I recently started using the smaller tube, which goes on just as light and has the same fresh, citrusy scent. Bonus: It also boasts two kinds of collagen and three types of hyaluronic acid!
 

View this post on Instagram

 
Shigaisen Yohou Sarasara UV Gel SPF30 PA+++
I was on the hunt for a formula that comes in a pump to leave on the bathroom counter when I purchased this one. I wish it had a higher SPF, but nearly everything else about it is flawless: It's free of alcohol, silicones, and colorants, and has a very subtle scent that comes from orange essential oil. Most importantly, it goes on almost like water, absorbs instantly, and feels like it's not even there. It's almost eerie.
 

View this post on Instagram

 
Do you use Japanese sunscreen? Be honest: Do you really apply UV protection every day? If you do, which is your product of choice? If not, why? Let me know in the comments below!
---
Author: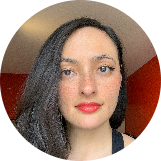 Marieve Inoue
Mariève has been writing about beauty online and in print for over 10 years. Half-Canadian and half-Japanese, she loves that being a freelance beauty writer gives her the opportunity to explore the cosmetics landscape from Montreal all the way to Tokyo. Also on her mind at any given moment: cats, music, figure skating, food, and her next trip to Japan. You can find her (and her beauty illustrations!) on Instagram at @by.minoue.
---
Comments