Beauty Guru Michelle Phan Returns With a Music Channel — & It's Genius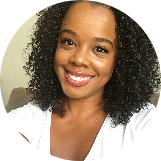 Sheryll Donerson
Jul 12, 2019
---
Queen of beauty and entrepreneurial master Michelle Phan is taking self-care chill to the next level.
---
Do you love Michelle Phan? Because I LOVE Michelle Phan. To me, she is the epitome of a smart business woman — making a career off of YouTube long before her predecessors, starting the rise of beauty subscription boxes with Ipsy, launching her own makeup and cosmetics line Em Cosmetics.
Two years ago, Michelle announced she was taking a hiatus from her YouTube channel due to creative exhaustion and to allow herself to explore other entrepreneurial opportunities. And that she did, starting with her triumphant return to YouTube — just not in the way you think.
Exactly two years after her last YouTube video, Michelle launched her 24/7 Magic Hour Radio, a live 24-hour stream of music. Why is this so smart and revolutionary? Well, allow me to take it back a bit to explain.
Have you ever been browsing YouTube and seen a thumbnail for a video showing an anime-style woman, man, or even an animal like a panda or raccoon, relaxing in bed, reading a book, or studying at a desk, along with the title "Chill beats to study to" or "Low-fi chill beats?" Well, if you haven't, go back and take a look. I'll be waiting.
These channels have risen in popularity over the years. Basically they are 24 hours of looped lo-fi music — that hazy, experimental, mostly instrumental mash-up of jazz and hip-hop music that college and high school students (AND ME) listen to while they're doing everyday activities, whether it be cleaning, reading, or studying. I can tell you firsthand that I'm a HUGE fan of these channels. I listen to them constantly. They are the soundtrack to my two hours of reading time a day, my working hours … I even listen while I fold clothes and do laundry. They really do chill you out!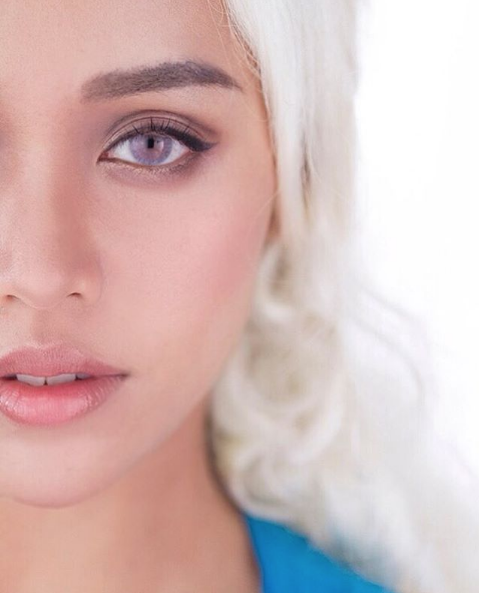 Needless to say, when I found out Michelle launched her own channel, I was SHOOOOOK. Not just because I like these channels but because Michelle's business mind is truly unmatched. How so? Well, Michelle's channel promotes Thematic, her startup that helps YouTube creators take the stress out of finding music for their channels while promoting independent and up-and-coming artists. Basically, content creators can find music that gives them the peace of mind that a record label won't flag their videos for copyrighted content (something Michelle knows about intimately), and it gives music artists the opportunity for more exposure, which can lead to album sales and more.
Each song on her 24-7 radio channel is picked by Michelle herself. Basically, she capitalized on a super hot new segment of YouTube AND is using it to promote a company that helps content creators.  Do you see why I stan?!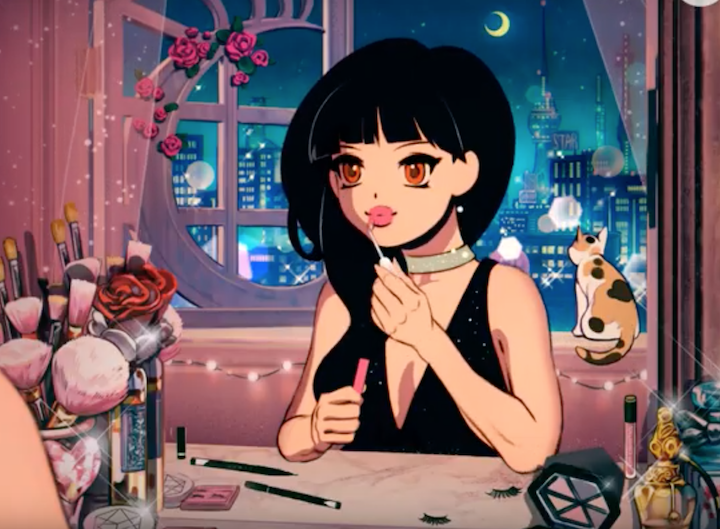 And I haven't even talked about the visuals. Taking a note from other low-fi radio channels, Michelle's channel features an anime version of herself getting ready for a night out. There are lashes on the vanity and a tube of her own gloss from Em Cosmetics. Her cat is even featured, looking out of the window at the skyline. It is literally the cutest thing that has ever existed, and just when I didn't think I could love Michelle more, she did this and now I'm a full-ass stan. We love to see it!
Have you listened to Michelle's music channel? What do you think? Let me know in the comments!
---
Author: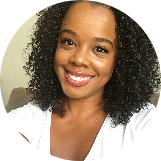 Sheryll Donerson
Sheryll Donerson got her start as a beauty writer by writing K-beauty reviews for her blog, The Wanderlust Project. These days, she's lifting heavy weights, eating tacos, drinking (too much) coffee and is 1/4 of the beauty podcast, Beauty Beyond Basics (or Triple Bees for short). You can find her on Instagram and Twitter at @sheryllrenata.
---
Comments