These New Beauty Launches Are Already the Top Cult Faves of 2019 So Far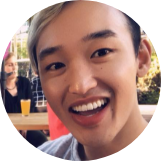 Leo Louie
Jul 29, 2019
---
It's truly a year of skincare innovation. Get ready to fall in love with these new K-beauty product releases that have already achieved cult status.
---
As overwhelming as new releases from brands may seem, I'll admit, once you've seen a few cycles go by, it becomes very clear that there are some exciting years where there are products that are actually innovative and/or of quality being released, and other years where it's more of the same thing we've seen a million times over. Case in point: Fenty Beauty released 40 shades of foundation in the fall of 2017, and we're still seeing marketing blasts for how many shades are in X brand's foundation launch.
The same can definitely happen for skincare where the whole year just seems like every brand is releasing the same product. This is not one of those years.
There have been a whole host of new K-beauty product releases that have quickly grown to cult status both in consumer sales as well as the online blogging community in Korea this year, and I cannot wait to get my hands on as many of them as I can because they majorly piqued my interest. Seriously, this never happens, but I want to try (or have already tried) all the things on this list.
Missha Time Revolution Artemisia Treatment Essence
Single extract essences have become sort of an institution at this point that is starting to rival the first treatment essence category in Korea, and as always, Missha was able to work their magic to offer the new Time Revolution Artemisia Treatment Essence, a more budget-friendly, effective entry into this category, like they did with their Time Revolution First Treatment Essence back in the day. The most well-known product, and I would say the originator of the single extract essence craze, would be the Vintage Single Extract Essence from AmorePacific that I am also extremely interested in trying (but my bank account does not share my interest).
The AmorePacific essence focuses on fermented green tea extract, while the Missha is focused on artemisia/mugwort extract. If you're not familiar with this little plant, @Sheryll also did a killer piece giving the 411 on why it's such a hot ingredient in Korea right now. I'll be getting my hands on this soon to give it a full-on review for all of you lovely people out there, so keep an eye out for that, but if it's anywhere as calming and soothing for the skin as I've heard it is, I think it's got a shot at becoming a staple for me, especially in the 100+ degree heat I'm currently suffering through on the daily.
Klairs Soft Airy UV Essence
We all know and love the fact that Asian sunscreens are much more cosmetically elegant while likely providing better sun protection than their Western counterparts. It seems like every brand has at least two or three sunscreens to meet the demands of the Asian market, so when a new one launches, it doesn't really come as a special addition to the line like it often does in the Western beauty market. That being said, when Klairs launched their Soft Airy UV Essence, everyone would not stop talking about it, and it's already rushing to holy grail status for a lot of people, including myself.
I'm sure some of you will be happy to know that this contains no drying alcohols in the formula, and I love the host of awesome UV filters it does contain that the U.S. won't approve for commercial use for so many (pointless) reasons. On the skin, it has such a slightly cooling, creamy yet watery feel that makes it very pleasant to use. It also comes in an 80ml tube rather than the typical 30ml or 50ml size that is common in Asia for sunscreens (and much of the mid- to high-end Western market as well), and actually feels moisturizing enough on my skin that I don't really need a separate moisturizer of any kind. I told myself I would test it for a month before trying other things, and that one month has turned into three, and I'm still hooked.
Laneige Cream Skin Refiner
I would have said that the Klairs sunscreen was the most raved about product so far this year, but you literally can't go anywhere online without seeing the Laneige Cream Skin Refiner mentioned. It's a super liquid-y toner texture that functions both as a toner and a moisturizer at the same time despite being so thin. The Cream Skin contains white tea leaf extract that is supposed to be higher in amino acids than the more typical green tea leaf, and along with meadowfoam seed oil, this product aims to help dehydration-prone skin by both hydrating and moisturizing while repairing the skin barrier to slow down water loss.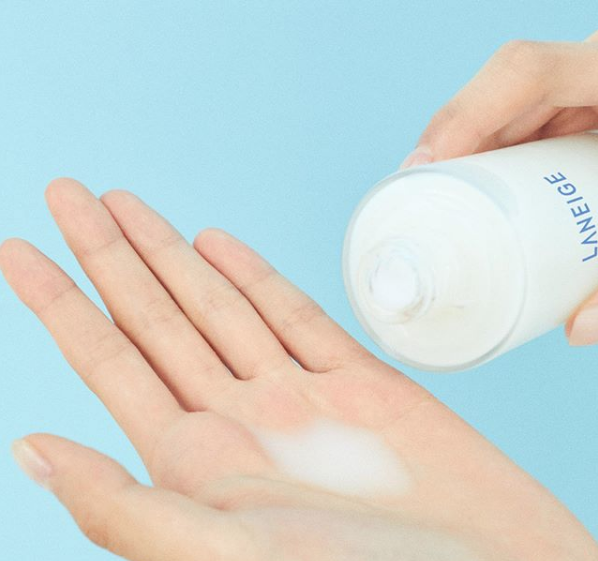 Someone hold me. This product sounds like an absolute blessing for someone like me who really prefers watery textures in my morning skincare (regardless of the season) and throughout my entire routine during the summer because of the aforementioned heat. The idea that a water-light, moisturizing fluid can fill in for an emulsion or cream is something that I really haven't seen much of on the market (nothing is coming to mind right now, but I'm sure it will later). I need this on my face ASAP, and it appears that Korea seems to feel the same as it's only been released for a few months and has sold hundreds of thousands of units.
 

View this post on Instagram

 
The product has been so successful that it's already spawned a mist version (from my understanding, the formula is the same), and we just got the Quick Skin Pack addition to this line in stock. The Cream Skin is coming to Sephora in the U.S. next month in plastic packaging (and with a higher price tag), but the Quick Skin Pack, which are pre-soaked pads you can use as a toner pad or as a mini sheet mask, is a Korea exclusive product. Thankfully, we've got you covered.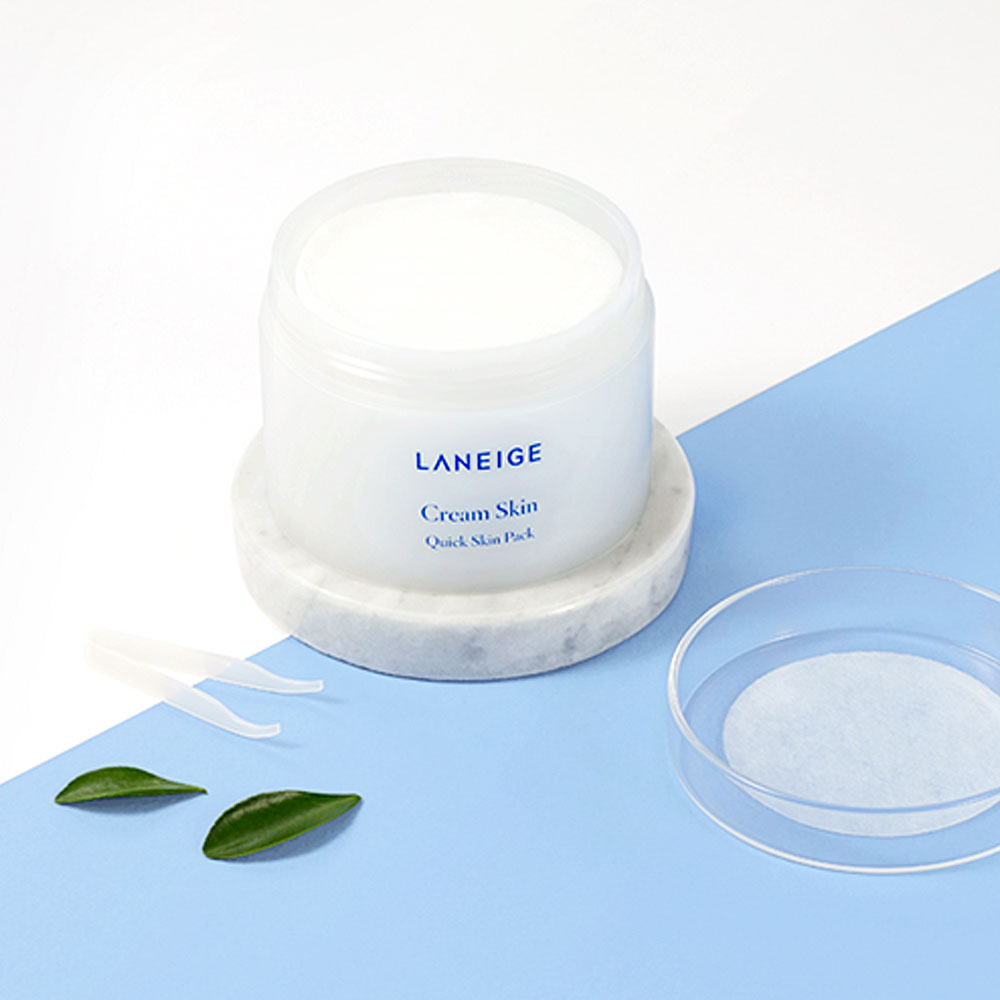 Mamonde Moisture Ceramide Light Cream
This cream actually isn't that new; it was released around this time last year, but I do find that some things take a bit of time to catch on, and honestly, Mamonde isn't typically a brand that is buzzed about a ton. However, this cream is something that I've consistently seen pop up on blog posts and favorites videos from Korean content creators, and I'm definitely interested.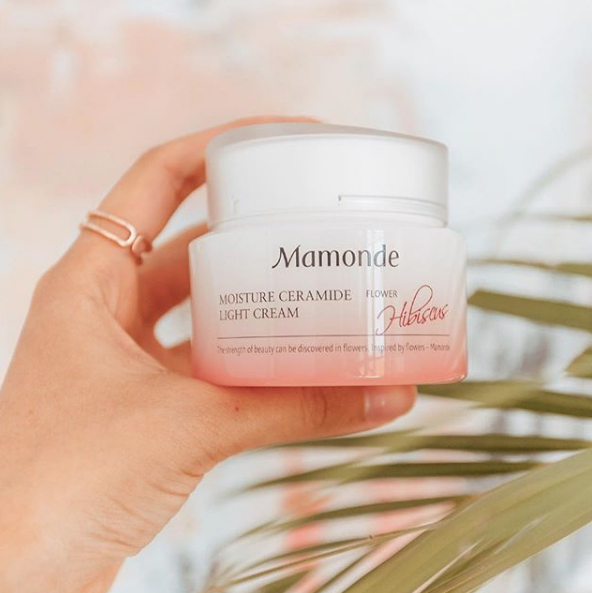 Editor @Sheryll did a great piece talking about the crucial role that ceramides can play in your skincare earlier this year, and I consider them a high priority ingredient that I like to incorporate in my skincare routine as well. What Mamonde did was actually extract a proprietary ceramide complex from hibiscus flowers to help this moisturizer do its magic. I couldn't even begin to tell you how you derive a ceramide from a flower, but what I can say is that when I've seen this demoed, the texture of it looks so gloriously smooth with the perfect thickness that I love in a cream, and I want it on my face immediately. Mamonde also does make a richer version of this cream as well if you're more dry and need a little more heft behind your moisturizer.
 

View this post on Instagram

 
Laneige Cica Sleeping Mask
Speaking of heft, the newest addition to Laneige's sleeping mask collection looks like a tub of buttery goodness. It's a bit of an odd situation for me, as I normally prefer more jelly/watery textures when the weather heats up, but I also really like using products containing Centella asiatica or centella adjacent ingredients during the summer as well for their calming properties. Normally I'd find something with this texture to be a bit heavy, but it looks like it has one of those "it's thick when you scoop it out but melts onto your skin into a thin layer" situations going on.
 

View this post on Instagram

 
Laneige, being under the AmorePacific umbrella, really put their research dollars to use with their more recent releases to find newer types of products and ingredients we haven't seen a dozen iterations of already. This sleeping mask, while it has "cica" in the name, isn't focused on centella, but a type of forest yeast that they claim is more effective than Centella asiatica in helping the skin heal and recover. Who knows how they determined that, but I always say that anecdotal evidence can be just as valuable as the scientific kind in the realm of skincare and beauty, and the love that this has gotten online has made me very curious to try and see how my skin would get along with this sleeping mask.
Are there any new K-beauty product releases you're dying to try out or would want a review of? Is anyone else gushing over the Cream Skin Refiner as well? If you've been lucky enough to try it, I'm jealous and please share your experience below!
---
Author: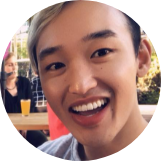 Leo Louie
Born in Korea and raised in Washington, Leo is another 20-something member of the K-Beauty Squad that is as committed to his love of skincare as he is to wine and cheese covered snack foods. After working as an educator and trainer in the beauty industry, he joined the team at Beautytap to continue sharing his knowledge and passion for skincare and all things chok-chok. During his free time, he's been spotted in the wild bingeing Netflix shows, blasting K-pop while playing video games, or (much more rarely) leaving his hovel to venture forth in search of cocktails and Korean BBQ.
---
Comments