What J-Beauty Means to Me: It's More Than Just Tradition & Minimalism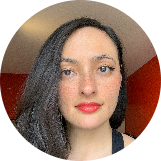 Marieve Inoue
Jul 31, 2019
---
Just like you can't pigeonhole Korean beauty into one neat box, J-beauty is also as varied and multidimensional as Japanese culture. Here, a half-Japanese beauty writer on how she sees J-beauty.
---
What images pop into your head when you think of Japan? What about J-beauty? To me, the two are closely intertwined, and the deeper I delve into the world of Japanese cosmetics, the more I realize just how much. There are so many different aspects of it to love, and I'm here for all of it.
Yes, it's about tradition
Although its popularity never really exploded in the same way K-beauty did, J-beauty has been getting more attention lately, often portrayed as a no-frills affair where tradition, efficacy, and hydration are key. And I think that representation is accurate … to a certain extent.
If you've ever been to Japan, you've likely noticed the importance of rituals in Japanese culture, from elaborate tea ceremonies to the etiquette used when exchanging business cards. Respect for tradition and attention to detail are also prominent values.
As far as beauty and self-care go, this translates into things like carefully selected skincare, visits to hot springs, facial massages, and thoughtfully-designed product packaging. Whereas certain ingredients like camellia oil and charcoal are just catching on in the West, the Japanese have been using them for centuries in their beauty rituals. Think using oil to keep your shiny hair is a novel idea? Think again. In Japan, people have been doing it forever (maybe not quite, but almost).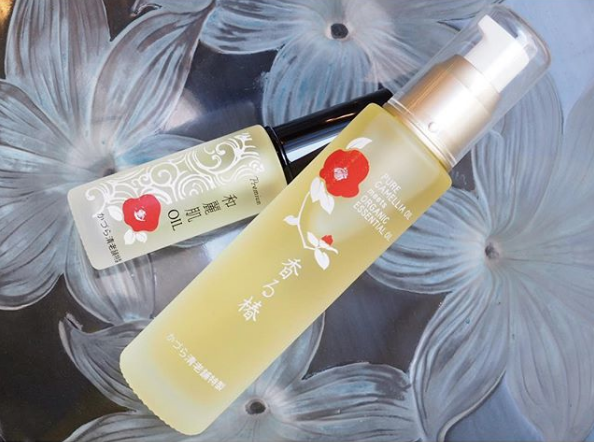 What's more, influences of Japanese minimalism can also be spotted in the simplicity and elegance of beauty routines, sleek product packages, and an approach to skincare that favors time-tested ingredients over the latest craze.
But it's also wacky and fun!
But if to you, the thought of Japan conjures up anime, otaku culture (hardcore fans of anime and video games), and everything kawaii (cutesy), know that these more colorful, whimsical aspects of Japanese culture are also part of the beauty scene! Yes, J-beauty is about minimalism and respect for tradition, but it's also about sunscreens featuring Disney characters, cat-shaped silicone masks, and wacky gadgets.
And that's not to say that Japanese beauty only expresses its frosty side through packaging and gimmicky products: A lot of effort is put into innovation, as well. From reusable terry cloth collagen-infused face masks and steaming eye masks, to foot peels and pore massaging gels, one walk through the beauty department of any Japanese drugstore or department store, and you'll quickly realize that beauty in the Land of the Rising Sun is far from only being about minimalist elegance. The same way centuries-old shrines and temples are nestled between ultra-modern skyscrapers in Japan's cities, tradition and innovation also exist side by side within its beauty industry.
 

View this post on Instagram

 
The full package
To fully experience Japan, it's essential to get a taste for all its multiple dimensions: its sacred places, history, and traditions, but also its surprising, unique, and sometimes head-scratchingly confusing subcultures.
And the same can be said for J-beauty: While there is a wealth of benefits to be reaped by paring down your routine to the essentials and focusing on traditional ingredients, that's only one side of the story. I, for one, am here as much for the Sailor Moon-inspired makeup and vibrating ionic hair brushes as I am for the hydrating toners and collagen creams.
 

View this post on Instagram

 
The contrasting aspects and aesthetics of Japanese culture are one of the things I love so much about it, and I find that duality well represented by the variety in J-beauty products. Here's to exploring and learning more about them!
What was your first impression of J-beauty? Did it change after you visited Japan? I'd love to hear other people's perspective on the topic!
---
Author: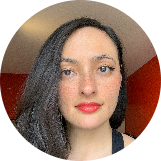 Marieve Inoue
Mariève has been writing about beauty online and in print for over 10 years. Half-Canadian and half-Japanese, she loves that being a freelance beauty writer gives her the opportunity to explore the cosmetics landscape from Montreal all the way to Tokyo. Also on her mind at any given moment: cats, music, figure skating, food, and her next trip to Japan. You can find her (and her beauty illustrations!) on Instagram at @by.minoue.
---
Comments