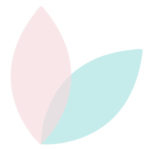 Beautytap Team
Aug 19, 2019
---
Korean food? Korean beauty? Oh, right, and loads of K-pop. Beautytap married all three (OK, well, we just ate Korean food) with our booth at KCON LA 2019, where we sold our exclusive BTS x Mediheal Bio Capsulin Love Me Mask Set and gave away thousands of dollars worth of Beautytap gift cards. Read on to see all the fun.
---
KCON took over Los Angeles this year with more than 100,000 attendees and performances by some of the hottest K-pop groups like Seventeen, Ateez, Momoland, Stray Kids, Loona (who did a cover of BTS's "Not Today,") Nu'est, and Mamamoo. (Much to the dismay of many, Chung Ha unfortunately couldn't make it, apparently due to visa issues.)
Over four days, fans snapped selfies with their fave influencers, shopped merch at the Marketplace, "Hi-touched" their fave idols, got prettied up at #KCONBeauty, partied at Klub KCON, sampled Buldak ramen and McDonalds fries, ooh'd and ahh'd over K-pop dance covers and makeup tutorials, and of course, screamed their lungs out at sold-out concerts with over a dozen K-pop groups.
For the third year in a row, Beautytap was also there to join in on the fun. (After all, we've got some serious K-pop fans in the K-Beauty Squad.) This year, we brought a few friends of ours — we like to call them Namjoon, Seokjin, Yoongi, Hoseok, Jimin, Taehyung, and Jungkook, but you may know them better as BTS.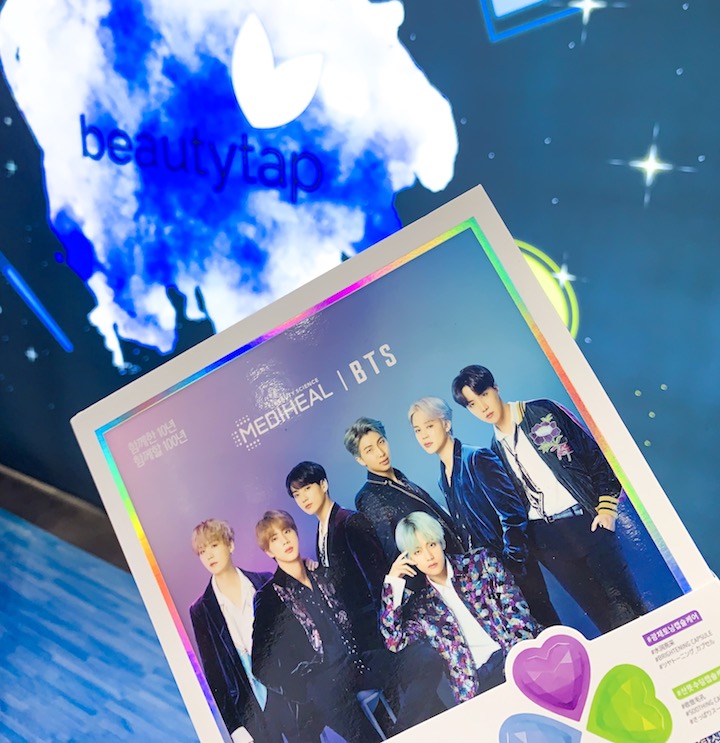 OK, OK, so we wish the seven boys were at our booth, but hey, having their gorgeous faces plastered all over our booth wasn't so bad either. That's because Beautytap is currently the exclusive distributor for the new Mediheal Bio Capsulin Love Me Mask Set BTS Edition in the U.S. That's right — exclusive. (And these masks are legit — read our review here.)
Needless to say, the BTS ARMY was in full force, lining up to buy the limited edition masks, snap photos with the boys, and win thousands of dollars worth of Beautytap gift cards. In fact, one of our first customers was a dad who made a beeline for our booth so we could nab the mask set for his daughter. Awwwwwwww.
We had a ton of fun at KCON. Thank you to everyone who stopped by our booth, and see you next year! In the meantime, check out all the Beautytap at KCON action below.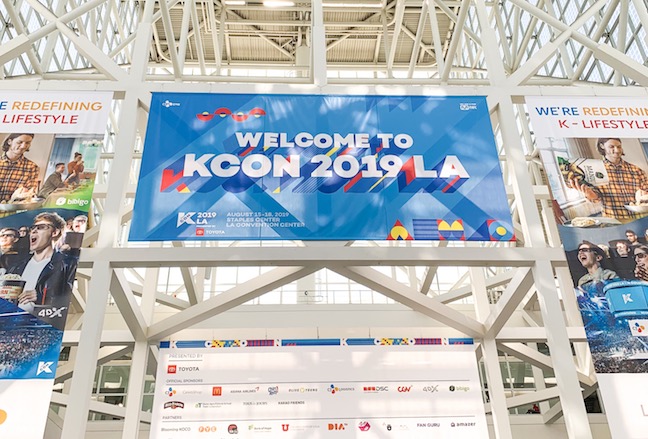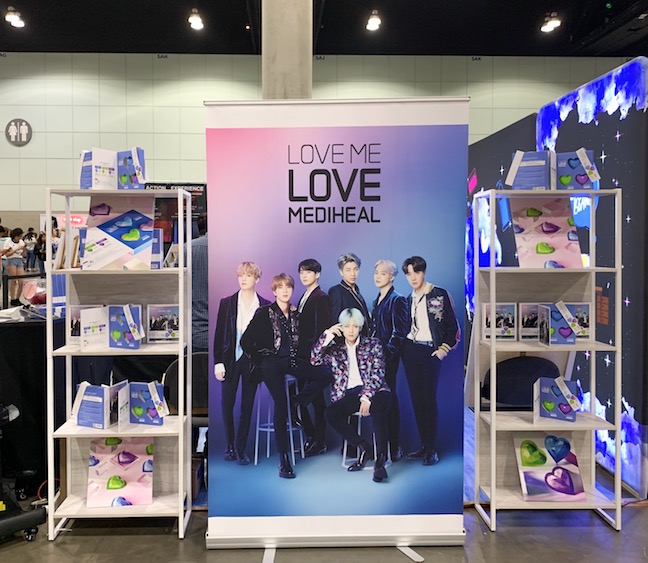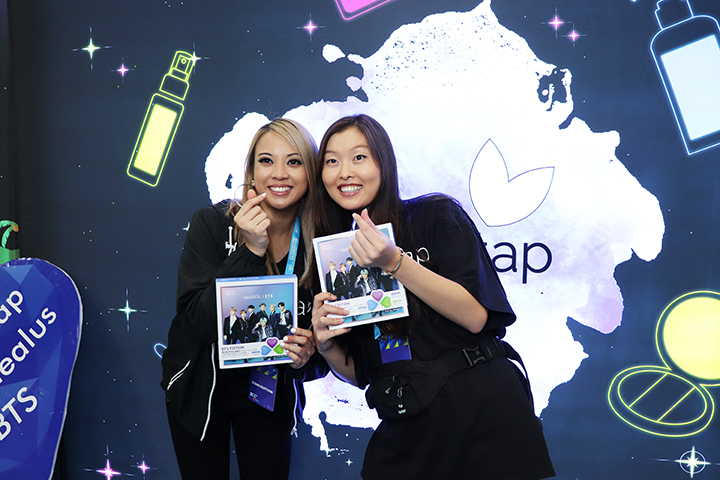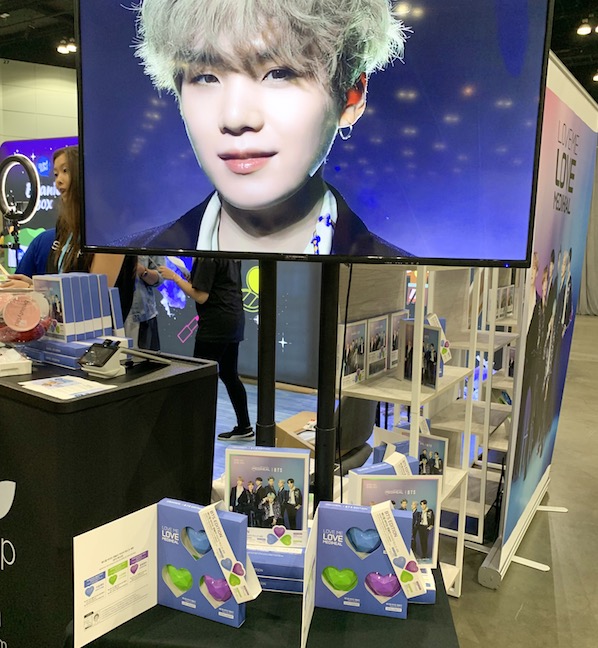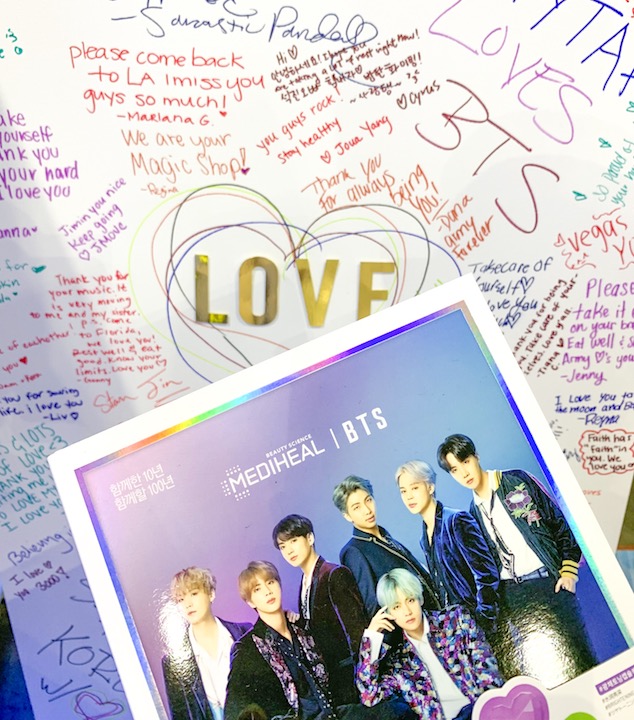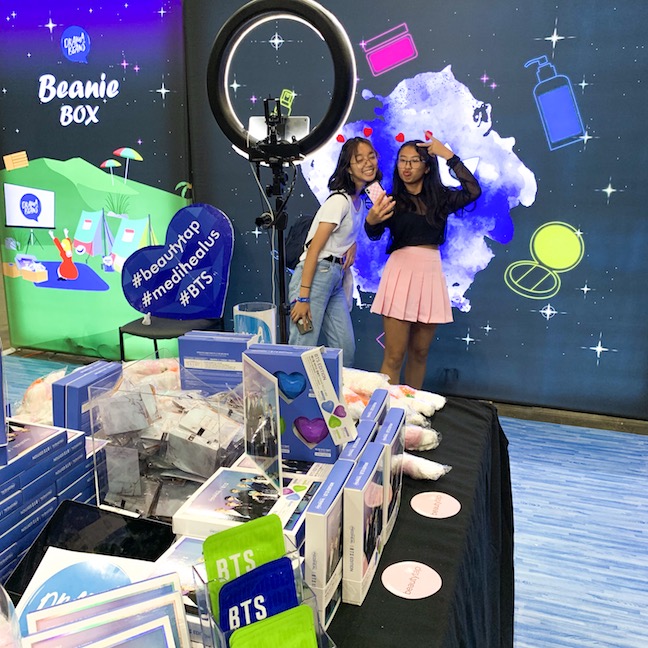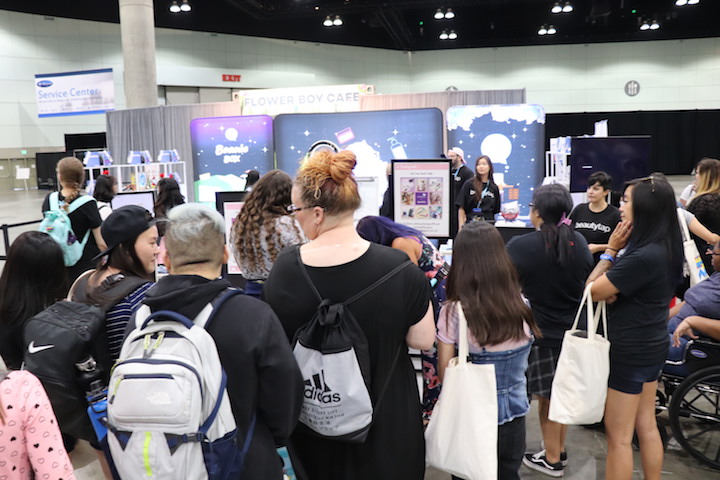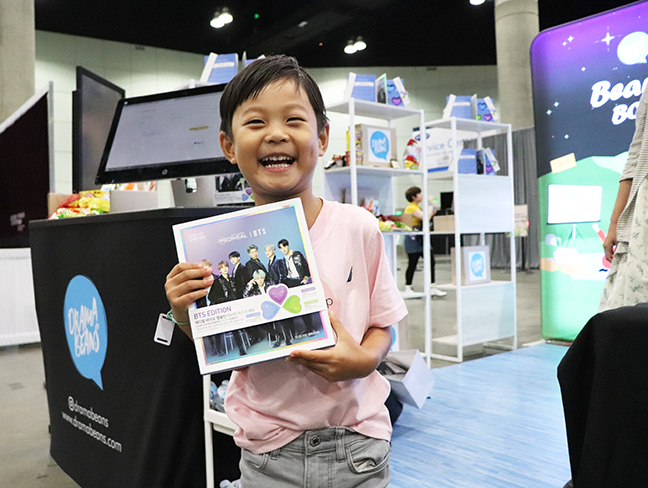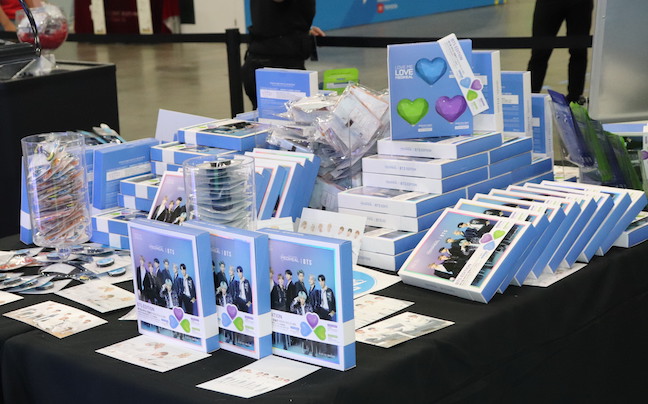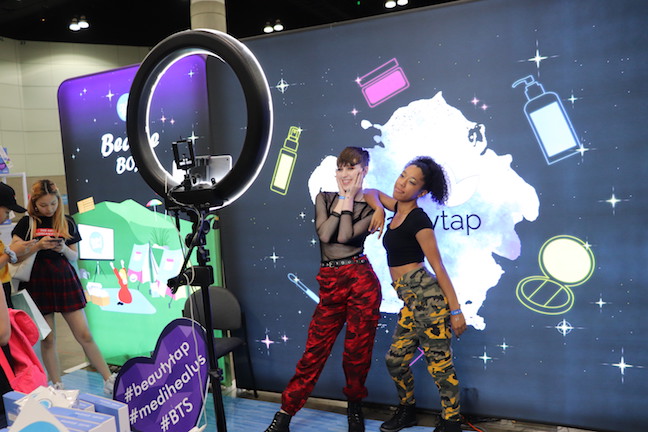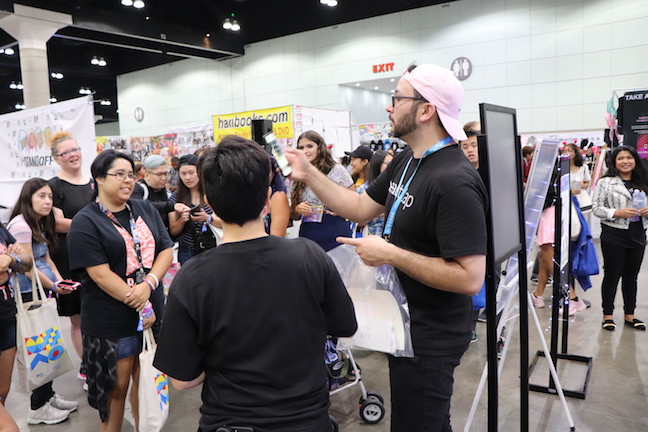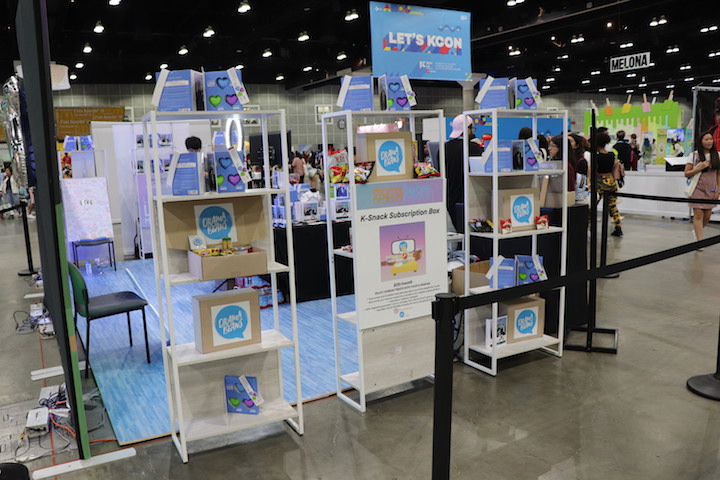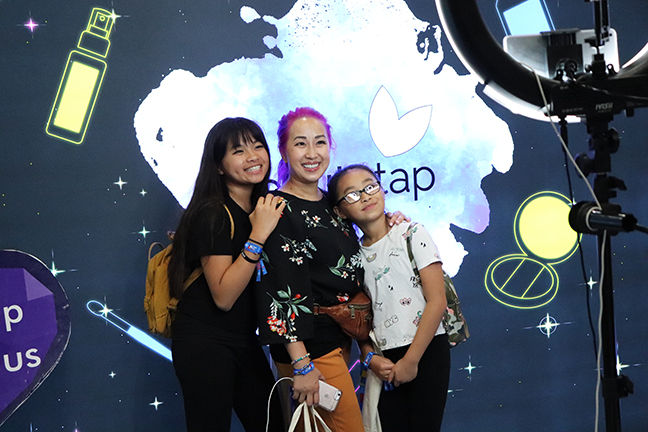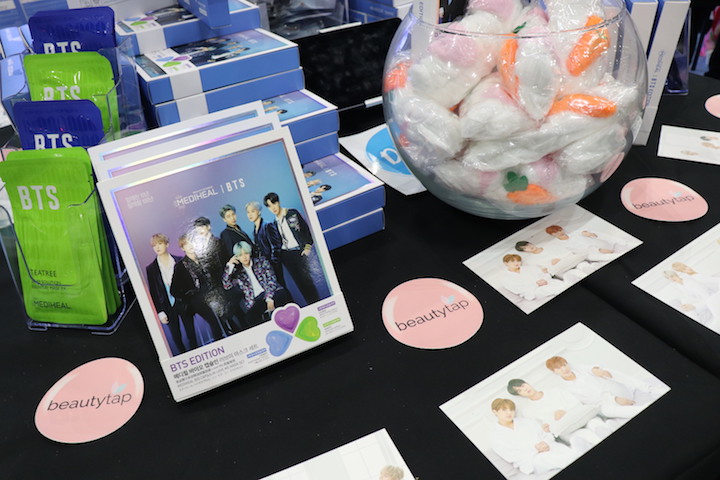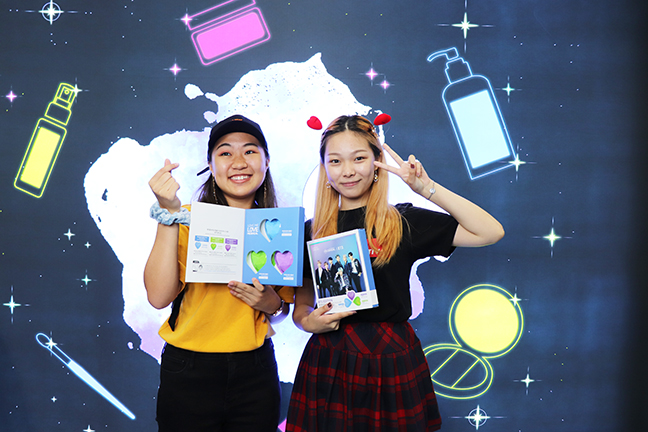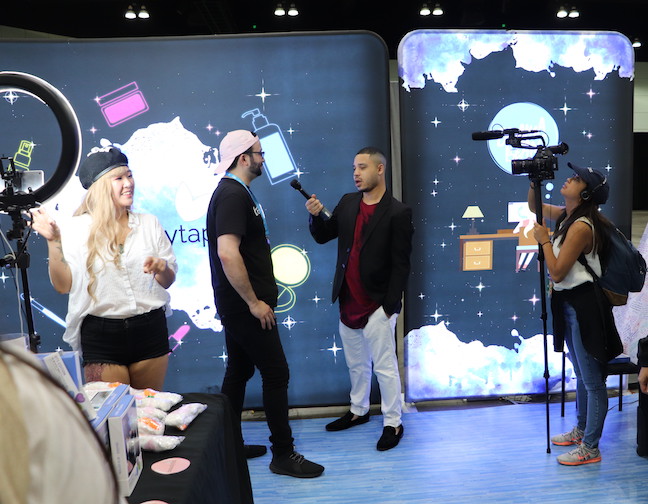 Photos by Diego Kim and Anna M. Park
---
Author: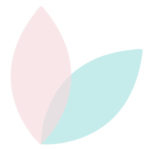 Beautytap Team
Beautytap is the leading platform for detailed, authentic product reviews shared by a highly diverse community of beauty experts, including accredited and licensed professionals. We partner with coveted beauty brands to generate trusted user generated content and support our resident expert community with numerous career-building opportunities including complimentary master classes lead by beauty industry luminaries, enriching editorials and networking forums.
---
Comments