Soothe Me: A Reluctant Review of COSRX Balancium Comfort Ceramide Cream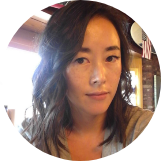 Jude Chao
Aug 29, 2019
---
Why reluctant? Because when she needed it the most, this cream saved her skin. Here's why Jude Chao has a love/meh relationship with the COSRX Balancium Comfort Ceramide Cream.
---
Sometimes the universe works in mysterious ways.
I've had my tube of COSRX Balancium Comfort Ceramide Cream for about a year, using it slowly as needed without any particular plans to write about it. Then, the very next day after I squeezed the last bits of it out from the tube, I noticed its appearance among the newly added products here at Beautytap. That perfect timing seemed like a sign. So here I am, writing a review of it.
Some context
Last year's release of COSRX Balancium Comfort Ceramide Cream (and their Cooling Aqua Facial Mist) marked a change in direction for the beloved brand. COSRX's core offerings back in the day were products like their AHA 7 Whitehead Power Liquid, BHA Blackhead Power Liquid, and of course my beloved Advanced Snail 96 Mucin Power Essence. Plain and affordable products with effective ingredients and not much else. That's why they were so beloved. They worked, and they didn't cost a lot.
As COSRX grew in popularity, so did their product range. Then, about a year or so ago, a clear shift in aesthetic and formulation philosophy emerged. As far as aesthetics go, the brand actually developed one. The first wave of products kept their plain packaging, but newer releases came dressed up in softer hues, with sleeker typefaces and more sophisticated design. And as far as formulation goes, more bells and whistles began appearing.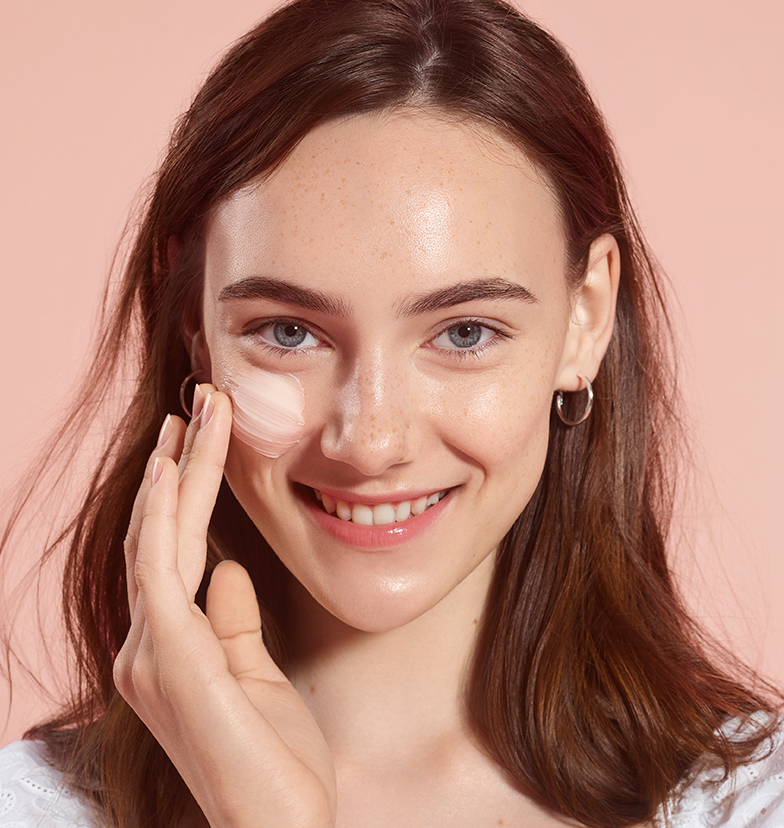 Don't get me wrong. The old classics are still around, and many of them are still indispensable for me. I've been through a dozen or more bottles of the Advanced Snail 96 Mucin Power Essence, always have a bottle of the Natural BHA Skin Returning A-Sol around to calm the occasional breakout, and use the BHA Blackhead Power Liquid on my nose almost every night to keep my pores clean and as invisible as possible. But the new products are reaching beyond the basics.
So what's in it
The COSRX Balancium Comfort Ceramide Cream seems to shoot for approximately the same target audience as their old Honey Ceramide Full Moisture Cream: dry or compromised skin in need of barrier support and moisture. Many of the basic moisturizing ingredients in the creams are the same: sunflower seed oil, cetearyl olivate, sorbitan olivate, beeswax, and ceramides. But the Balancium cream adds on more trendy ingredient bells and whistles. Let's take a look.
COSRX Balancium Comfort Ceramide Cream ingredients: Centella asiatica leaf water, butylene glycol, glycerin, helianthus annuus (sunflower) seed oil, caprylic/capric triglyceride, cetearyl alcohol, betaine, 1,2-hexanediol, cetearyl olivate, sorbitan olivate, ceramide NP, hydrogenated lecithin, sucrose distearate, glyceryl stearate, dipropylene glycol, elaeis guineensis (palm) oil, elaeis guineensis (palm) kernel oil, beeswax, hydroxyethyl acrylate/sodium acryloyldimethyl taurate copolymer, ethylhexylglycerin, cyclomethicone, dimethicone/vinyl dimethicone crosspolymer, panthenol, niacinamide, sodium hyaluronate, xanthan gum, asiaticoside, asiatic acid, madecassic acid, cassia obtusifolia seed extract, citrus aurantium bergamia (bergamot) fruit oil (COSDNA profile)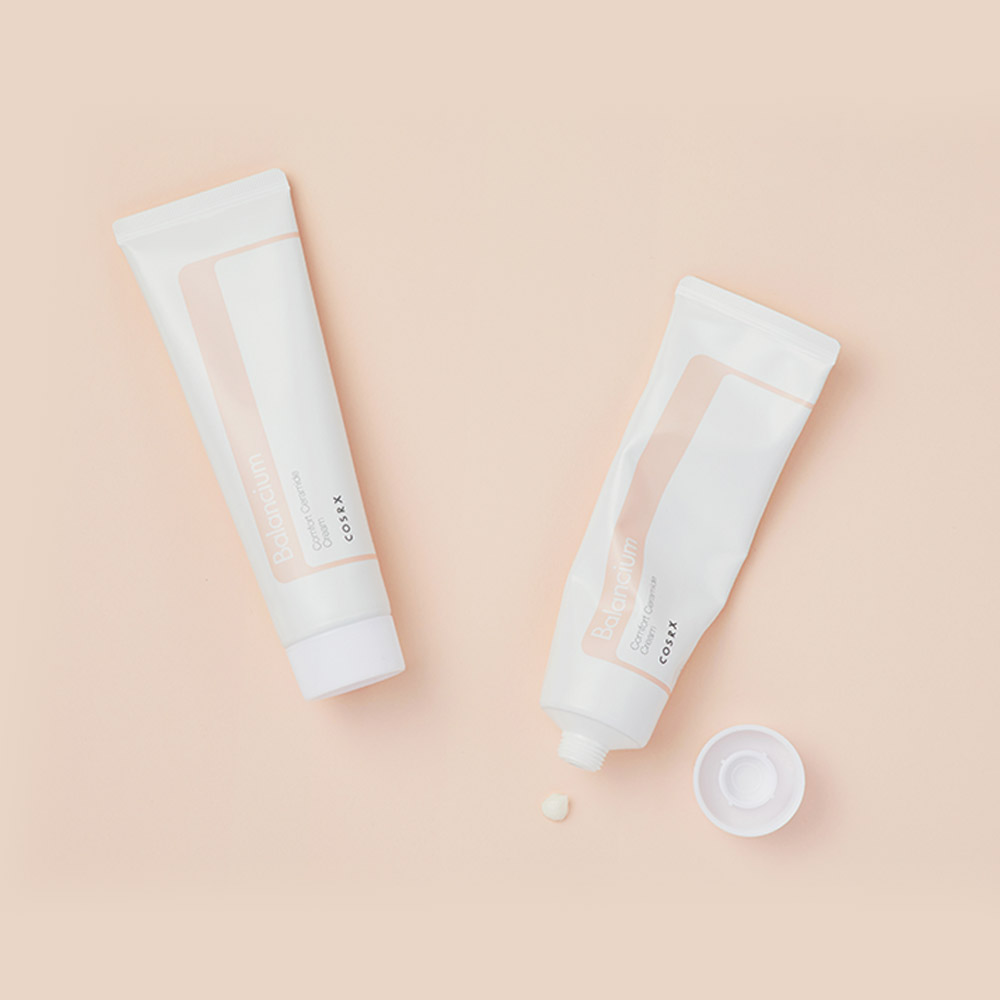 Centella is the trendy ingredient on display here, both as Centella asiatica leaf water and in the form of its derivatives asiaticoside, asiatic acid, and madecassic acid. Centella and its derivatives are having a Moment right now due to their reputed anti-inflammatory powers, which makes them a natural fit for a "comfort" cream.
Given the low position of asiaticoside, asiatic acid, and madecassic acid in the ingredients list, it's questionable whether they are present in concentrations high enough to deliver results, which made me wonder whether they will do anything or are just claims ingredients (something I never want to wonder about COSRX). Centella asiatica leaf water, on the other hand, is the main ingredient — but a "water" is far weaker than an extract, so while it sounds nice, I don't put much stock in it.
The proof is in the pudding
COSRX Balancium Comfort Ceramide Cream is a thick, soft cream that dries down to a waxy matte, rather than oily or shiny, finish on my skin. Like any other good barrier cream, it holds moisture in my skin extremely well. This effect hangs on well into the next day, preventing the water loss that often plagues dry skin or skin with a damaged moisture barrier.
And yet I didn't really like it at first.
I find that when my skin is in a normal and healthy state, the Balancium Comfort Ceramide Cream doesn't do much for me. I'm picky about moisturizers in general, which is why it takes me so long to finish most of them. They have to moisturize enough to leave my skin soft and smooth but not so much that I feel goopy all night — I prefer moisturizers that sink in rather than sit on top. The Balancium cream definitely sits on top of my skin. It's good that it's waxy rather than oily, but the sensation of the thick barrier isn't my favorite. I didn't feel a need for the centella-derived calming ingredients, either.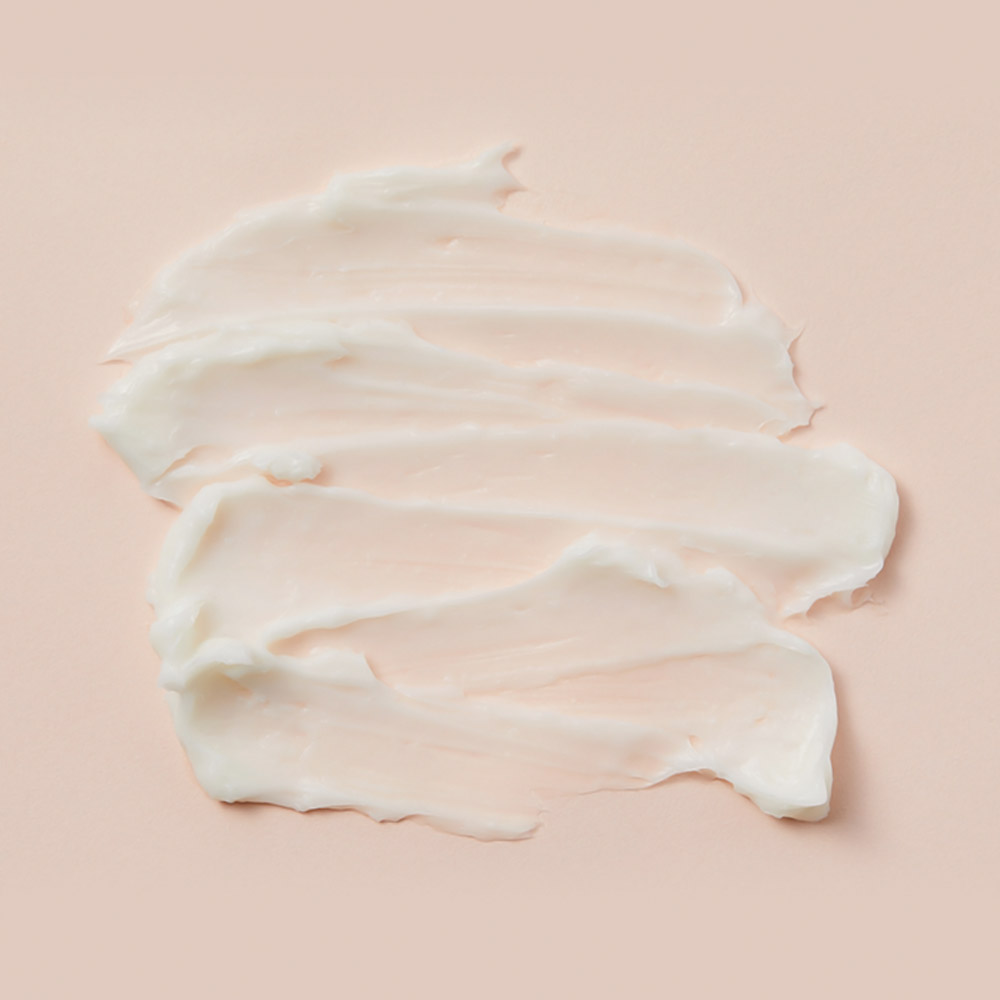 For those reasons, I at first put this cream aside and moved on to other moisturizers. But then an unfortunate run-in with a Su:m37 product (not my first clash with that brand's ingredients) left the bottom half of my face bumpy, scaly, irritated, and dry. My normal moisturizers weren't helping me heal. In fact, they tended to make the rash worse. The only thing I had on hand that seemed like it might help was the Balancium cream. Out of my closet it came and onto my face it went.
That's how I discovered the real power of this moisturizer. When my skin is fine, it doesn't do much. When my skin is most decidedly not fine, however, it shines. It calmed the itching and redness quickly and allowed my skin to heal up and smooth back out in a couple of days, rather than the week or two that I'm used to suffering through one of these flare-ups.
Ever since then, I've reserved my Balancium cream for times of need. Went too hard with the tretinoin? Balancium time. Irritated by some mask misadventure? Balancium time. Doesn't have to be on my face, either. Hands shriveled up from dishwashing, house cleaning, and harsh hand soaps? Balancium time. Hell, I've used it on my feet after an encounter with some mosquitoes reminded me that they love O- blood type. Also on my dry, cracked heels that sometimes burn with an itch buried so far beneath the calcified dead skin that scratching doesn't touch the pain.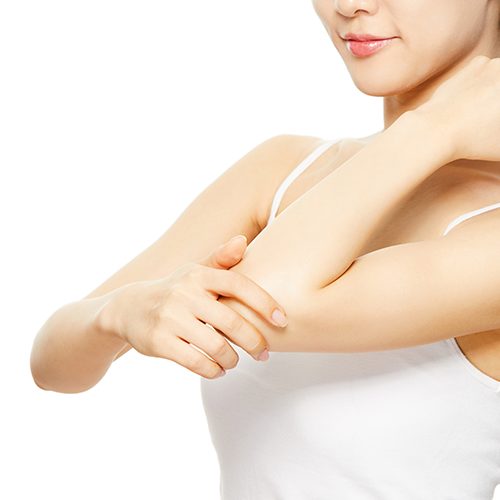 Basically, anywhere something unfortunate happens to my skin, I slather on the Balancium. And thus, over the course of a year, I depleted the tube that I'd originally set aside as not being my thing.
I'm not the only one who had this experience with the Balancium Comfort Ceramide Cream. My good friend Tracy over at Fanserviced-B reviewed it as well, noting that "if your skin is f—ked in terms of dryness and cracking, this cream might help unf—k it" but that "if your skin isn't f—ked up in some way, I just don't know that this cream is going to feel that astounding to you." I concur with both statements.
But …
Finally, we come to my last issue with the cream. The last ingredient in the list: bergamot oil.
Fragrance is the least useful or exciting of all the bells and whistles one might find in a typical skincare product, and it's one of the ingredients I have always been most pleased to not find in a COSRX product. Yes, it's true that the AHA liquid smells like scorched rubber in a chemical plant the first few times one uses it, but I'd rather experience that than some pointless fragrance that might just make it worse. And while the Natural BHA Skin Returning A-Sol and the Low pH Good Morning Gel Cleanser both smell strongly of tea tree, those scents make sense in context of the ingredients of those products.
The bergamot scent in the Balancium Comfort Ceramide Cream is the first time I've noticed a scent added to a COSRX product purely for aesthetic enjoyment. I mean, they didn't even bother making the Honey Ceramide Full Moisture Cream or the Ultimate Moisturizing Honey Overnight Mask smell like honey. I don't know that I like the addition of bergamot essential oil for fragrance to this cream. Essential oils create additional irritation risks, which seem counterproductive in a cream that's at its best when used for soothing and healing. While I personally didn't suffer any problems from the bergamot EO here, I just don't agree with its inclusion on a theoretical level.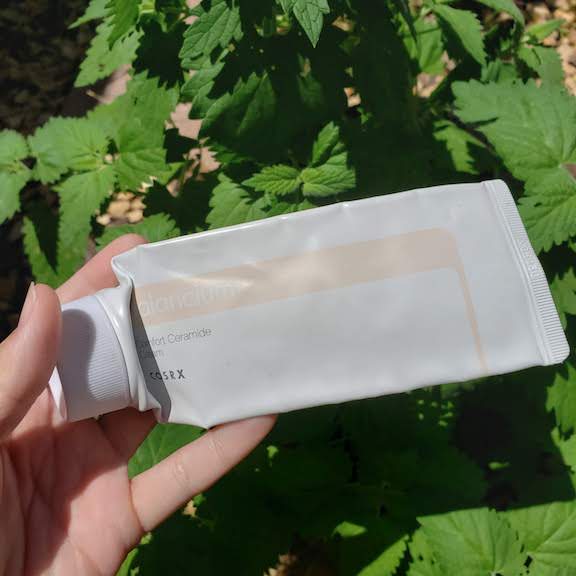 The bergamot oil and fragrance are the strongest indication to me (besides general design updates) of COSRX's ambitions to take the brand beyond cheap basics. But while it may be a sound business decision that brings them new customers, it makes their product lineup as a whole feel less universal than it was in the past. Then again, maybe I'm just having a "you kids get off my lawn" moment. I know I'll get another tube of Balancium cream the second my skin acts up again, and I know there are a few products among their new releases that have caught my eye.
But they better not get rid of the plain and utilitarian classics.
Have you tried COSRX Balancium Comfort Ceramide Cream? Let us know how you liked it in the comments!
---
Author: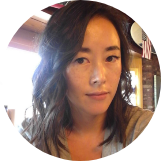 Jude Chao
Jude writes as Fiddy Snails at the K-beauty and skincare blog Fifty Shades of Snail and can be found on Instagram @fiddysnails. Named the ELLE Malaysia Beauty Blogger of the Month for June/July 2017 and one of ELLE Magazine's 10 Cool Beauty Bloggers to Watch in 2018, Jude loves ginseng, snail, honey, propolis, and tuna fish kimbap, though she generally doesn't put the kimbap on her face.
---
Comments