Skincare Storage: How You Store Your Products & What That Says About You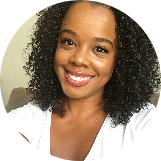 Sheryll Donerson
Jan 11, 2019
---
We love our skincare and our skincare routines, but for some of us, our skincare storage is just as important as our skincare stash. How and where we store our products can say a lot about our personalities. So let's take a minute to think about our skincare storage situation, and what that reveals about us.
---
I have a secret.
One of my favorite things to do in the world is to scroll through the #shelfie tag on Instagram and gawk at all of the gorgeous skincare storage. Like … nothing makes my heart flutter like seeing gorgeous, color-coordinated shelves of skincare. I feel the same way about YouTube skincare #shelfie videos: Someone talking through all of their skincare and it's so gorgeous and pretty and there's always some giant plant and lots of sunshine and I just … SWOON. GIVE ME MORE.
So I was doing my usual scroll one evening when I thought about just how we store our skincare. It really says a lot about who we are. There are the people who are all about being modern — you know, the ones who only use products that are packaged like a Scandinavian apartment. Then there are the ones who are glam to the max — color-coordinated, marble countertops, and medicine cabinets that look like French pharmacies. On the other side of the spectrum are the people who just have everything on a shelf in their rooms and bits and bobs in the fridge because that vitamin C CANNOT be left out, OK?!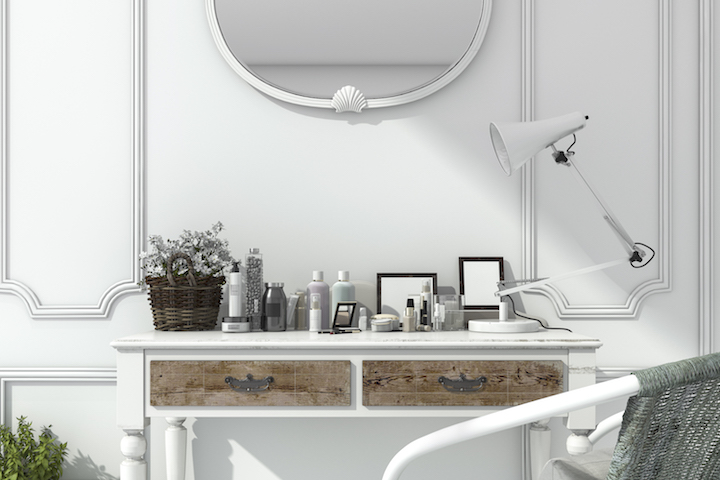 What about you? Are you practical? All about the ~aesthetics~? Super scientific and you refrigerate your skincare? A mix of all three? Let's talk about it.
My skincare storage says a lot about me. I'm a mix of practical science-babe combined with someone who may or may not have tendencies to hoard skincare. Let's discuss all the places I keep my skincare and why!
The bathroom
The bathroom is the most obvious place I store some of my skincare because I want it within easy reach during my day and night routines. But I don't keep ALL of the stuff I need for my routine in the bathroom because a) I don't have enough space on my vanity, b) my boyfriend would have no space for his things, c) I rotate things vv frequently, and d) not all skincare is meant to be kept in the bathroom, especially mine, which is damp, windowless, warm, and humid about 75% of the time. (OK, it's not this gross … but yeah, not an ideal place to keep a lot of my skincare!)
 

View this post on Instagram

 
So what do I keep in the bathroom? Well, right now, my stash consists of three different cleansers: the SanDaWha Natural Mild Cleansing Oil, the Purito Defence Barrier pH Cleanser, and the Su:m37 Rose Cleansing Stick. I also keep my hydrating toners in the bathroom so I can splash them on as soon as I finish washing my face so I don't lose any precious moisture. I'm currently rotating between the SanDaWha Liposome Skin Softener and the Pureforet Centella Multi Toner. I also keep one of my creams in there just in case I'm having a lazy day and just want to slather something on and go.
The fridge
I also have a tiny skincare stash in the fridge door. What do I keep in the fridge? Vitamin C and sheet masks. Vitamin C is not the most shelf-stable product, so you want to make sure you keep it in the fridge so it can last longer. Keeping it in the bathroom or in your bedroom can make it go bad more quickly, and I am not a fan of wasting money, so in the fridge it goes.
I also keep a few other serums and ampoules  in there, like the Koelcia Moisty Snail Ampoule. It's a gel that just feels SO soothing on your skin, especially when it's cold from the fridge. I like to slather it on after a long hot bath. I also keep a stash of my favorite sheet masks to use on days when my skin needs a bit of a boost — cold sheet masks are one of the greatest things to ever happen. Trust me on this.
The bedroom
The bedroom is where I keep a majority of my skincare. I actually have a wooden bookcase that I keep everything organized on, plus a small section in the closet. The skincare on my bookcase is organized by product type — so I have oil cleansers, followed by cleansers, hydrating toners, chemical exfoliants, sheet masks, essences, ampoules, oils, and lotions/creams. It's … a lot.
 

View this post on Instagram

 
I try to keep it organized by brand as well, so all the COSRX lotions are together, all the sheet masks are organized by brand and type (so when I'm feeling dry, I can go straight to my hydrating masks, or when I'm having a breakout, I can find soothing ones quickly).
It was a huge undertaking to get it all together, but I'm pleased with the outcome! It doesn't "look" the prettiest, but I can find things more efficiently, which is all that matters, right?
So what's your skincare storage situation? Let me know in the comments!
---
Author: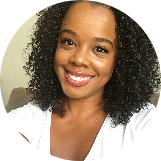 Sheryll Donerson
Sheryll Donerson got her start as a beauty writer by writing K-beauty reviews for her blog, The Wanderlust Project. These days, she's lifting heavy weights, eating tacos, drinking (too much) coffee and is 1/4 of the beauty podcast, Beauty Beyond Basics (or Triple Bees for short). You can find her on Instagram and Twitter at @sheryllrenata.
---
Comments