Why You Need to Know Japanese Skincare Brand Sekkisei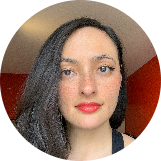 Marieve Inoue
Oct 07, 2019
---
Because there must be a reason why the Sekkisei Lotion is a best-selling, cult favorite, right?
---
There are only a handful of beauty products that achieve veritable cult status, but Sekkisei Lotion is one of them. One of the handful of Japanese brands that is widely available outside Japan, Sekkisei is a go-to for many J-beauty and Asian beauty enthusiasts around the world. In honor of the brand being newly available on Beautytap (yay, J-beauty!), here's a closer look at its history and some of its key products.
A bit of history
The idea behind Sekkisei was to harness the power of herbal medicine for skincare. Launched in 1985 with its signature product, Sekkisei Lotion, the brand has been around for over 30 years, creating formulas designed to moisturize and brighten skin through a combination of scientific research and the use of over 100 Japanese and Chinese herbal extracts. The first character in Sekkisei means "snow," which ties into the brand's focus on luminous, translucent skin — an ideal that has traditionally been coveted by Japanese women but is also a pretty universal concern as your skin ages, no matter where you're from.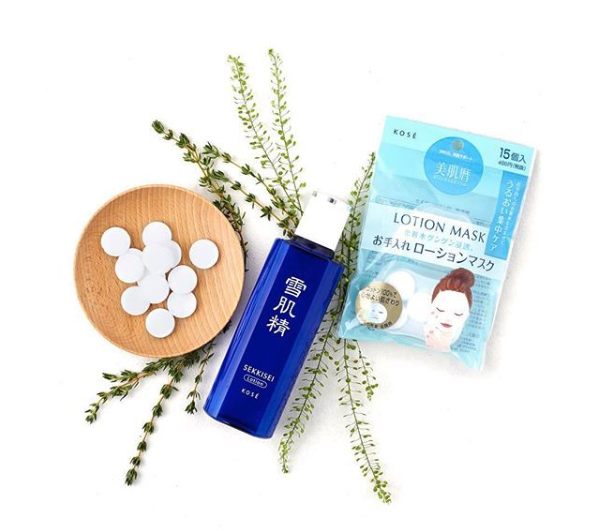 The year after it was launched in Japan, Sekkisei Lotion also became available in Hong Kong and Taiwan. Surprisingly enough, it took another 14 years for the brand to launch a second product, Sekkisei Cream, in the year 2000. Now its line includes three different versions of Sekkisei Lotion (the regular one, as well as the Enriched and Excellent versions), a variety of cleansers, emulsions, masks, and essences, and even a BB cream!
I've been using Sekkisei products on and off for years, and I'm proud to report that I did even before the brand partnered up with two-time Olympic figure skating champion Yuzuru Hanyu, who is a superstar in Japan (and just so happens to be my favorite skater). Aside from his beautiful jumping technique and cat-like elegance on the ice, the man simply has gorgeous skin — a fitting brand ambassador if ever there was one. I loved seeing him in TV ads and on in-store displays promoting Sekkisei last time I was in Japan.
Maybe adding its products back into my routine will help me jump higher and spin better on the ice? And maybe even land that axel jump I've been working on for so long? I know skincare isn't the solution to everything (although it often seems that way), but one can secretly hope …
 

View this post on Instagram

 
Here are my thoughts on the Sekkisei products I've tried so far (most of which were provided to me by the brand or Beautytap).
Sekkisei Lotion
A friendly reminder: "Lotion" is actually J-beauty lingo for toner. Sekkisei Lotion is the brand's most popular product both in and outside Japan, and its formula hasn't changed since it was first launched in 1985. According to the brand, 4,981 bottles are sold every day. Impressive!
The toner promises to moisturize your skin while improving its texture and targeting hyperpigmentation and enlarged pores thanks to coix seed extract and angelica extract, among others. Fun fact: you can also use it to create your own sheet mask using a compressed cotton facial mask.
I've been using this product for a few weeks, and I like its brightening effect. Alcohol does rank high on its list of ingredients, and although I'm not someone who is overly concerned with its presence in skincare products, it does show up in the toner's scent. It hasn't kept me from using it, but it might be something to consider if you are particularly sensitive to alcohol in skincare formulations.
 

View this post on Instagram

 
Sekkisei Herbal Gel
Although I tend to be more of a rich cream gal, I do enjoy a nice gel product, especially during the warmer months. This one is super light and smells nice and fresh.
 

View this post on Instagram

 
It's also meant to be a multipurpose product — either as a moisturizer or sleeping mask — and has some nice anti-inflammatory, nourishing, and radiance-boosting properties thanks to its mix of plant-based oils and extracts. A favorite of mine!
Sekkisei Treatment Cleansing Oil
This is one of the first oil cleansers I used when I started taking more of an interest in Japanese beauty (and Asian beauty at large). I even wrote a blog post where I compared this cleansing oil to another one by a popular Japanese brand. I love how thick and comforting this oil is when applied, and how moisturizing the formula is. Notable ingredients are coix seed, sesame, and safflower oil. I'm looking forward to breaking out the new bottle I have stashed away and using it again!
 

View this post on Instagram

 
Sekkisei White Powder Wash
This was the first ever powder wash I tried, and I was so impressed with the concept: The product comes out as a white powder and turns into a nice lather when you add water. It doesn't feel stripping, yet removes makeup, oil, and dirt — a great choice for your second cleanse (when double cleansing LINK). And because there is no liquid in it, it's perfect for popping into your carry-on when travelling!
 

View this post on Instagram

 
Sekkisei Emulsion
Because I live in Montreal, where winters are endless and quite harsh on the skin, I often like to layer an emulsion and a moisturizer. That's where this product comes in. I found it really helps plump my skin and makes a difference in terms of hydration. It feels refreshing on the skin, and has a watery lotion texture. I like to add an extra layer of cream on top, but I can see how people with oily or combination skin might like to use this as their moisturizing step and leave it at that, especially in summer.
 

View this post on Instagram

 
Sekkisei Emulsion Enriched
The enriched emulsion feels thicker and more emollient than the regular one. I have used this product without adding an extra layer of moisturizer, as it does a nice job of plumping my skin and giving me that comforting feeling I crave from my second-to-last daytime skincare step (never forget to finish with sun protection!). It also boasts antioxidant and anti-inflammatory ingredients like rose myrtle extract and evening primrose extract, as well as fagus extract, which helps from an anti-aging perspective.
 

View this post on Instagram

 
Have you used any Sekkisei products before? Do you have a favorite? If you haven't, which do you find the most interesting?
---
Author: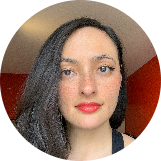 Marieve Inoue
Mariève has been writing about beauty online and in print for over 10 years. Half-Canadian and half-Japanese, she loves that being a freelance beauty writer gives her the opportunity to explore the cosmetics landscape from Montreal all the way to Tokyo. Also on her mind at any given moment: cats, music, figure skating, food, and her next trip to Japan. You can find her (and her beauty illustrations!) on Instagram at @by.minoue.
---
Comments