AZN Labs Hydrogel Eye Patches and Lip Patches: The Review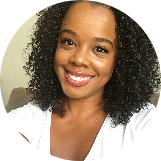 Sheryll Donerson
Nov 17, 2019
---
Because between winter and holiday stress, you need a little extra skincare help.
---
I don't know where you live, but winter just slapped Atlanta in the face, and I truly was not prepared. In the beginning of October, the temps were still in the high 90s. Mid-October was much more reasonable, but now, we're in the middle of November and it's 24 degrees. Like? Why? My skin is literally the white man blinking gif.
All of this cold, dry, windy weather (plus using the heat indoors and in my car) means that my skin is in serious need of some TLC. Enter the brand spanking new AZN Labs Hydrogel Eye Patches and Hydrogel Lip Patches.
So, yes — one of my favorite ampoules has been transformed into ultra-hydrating and incredibly luxurious eye and lip patches. You can officially say "to the left, to the left" to your dusty, dull, and dry under-eyes and lips. We stan!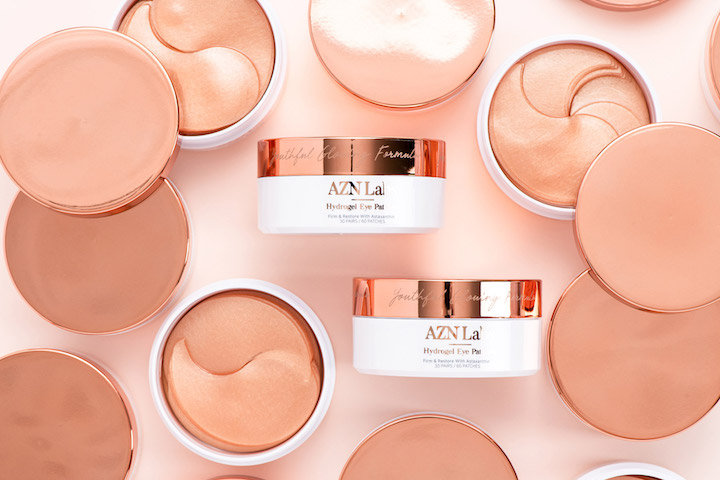 What makes these patches so special is their unique use of astaxanthin (pronounced as-ta-ZAN-thin). Astaxanthin is found naturally in rainwater microalgae as a bi-product of environmental stresses like excessive sunlight. It's believed to be one of the best  antioxidant ingredients around — it has about 6,000 (yes, six THOUSAND) times the potency of vitamin C, 550 times the strength of vitamin E, and 1,000 times more than CoQ10. Astaxanthin also plumps the skin, reduces fine lines, and increases collagen production. So, yeah, these patches are anti-aging, free radical-reducing powerhouses.
The eye patches infuse your skin with tons of brightening, hydrating, and plumping power, thanks to moisturizing shea butter, hydrating hyaluronic acid, and barrier-protecting ceramides. It's the perfect product to use when you've had five hours of sleep and you need to look like you've actually had eight (aka me at all times, thanks insomnia!).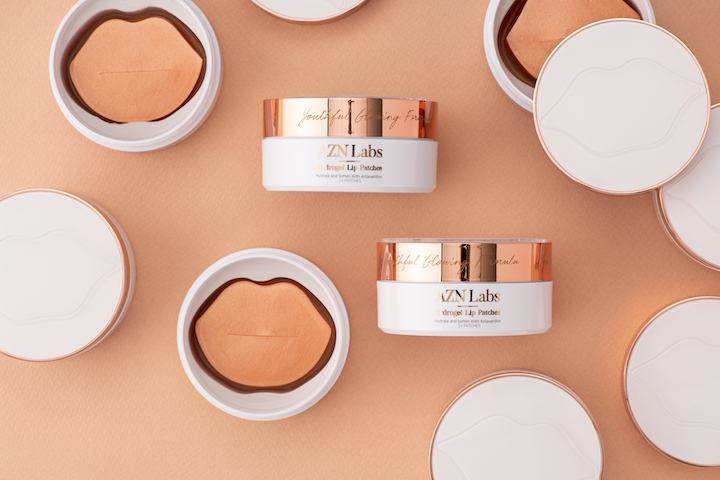 The lip patches also have a hefty dose of hyaluronic acid to help plump and hydrate dry, cracked lips. There are also a ton of awesome botanical ingredients in each — the eye patches have skin-brightening licorice root and sesame seed extract, while the lip patches have honey and peach fruit extract. Delicious!
Each jar of AZN Labs Hydrogel Eye Patches contains 30 pairs, or 60 individual patches. The lip patches come in a set of 24. Like the signature ampoule, the patches are a pretty rose gold pink hue.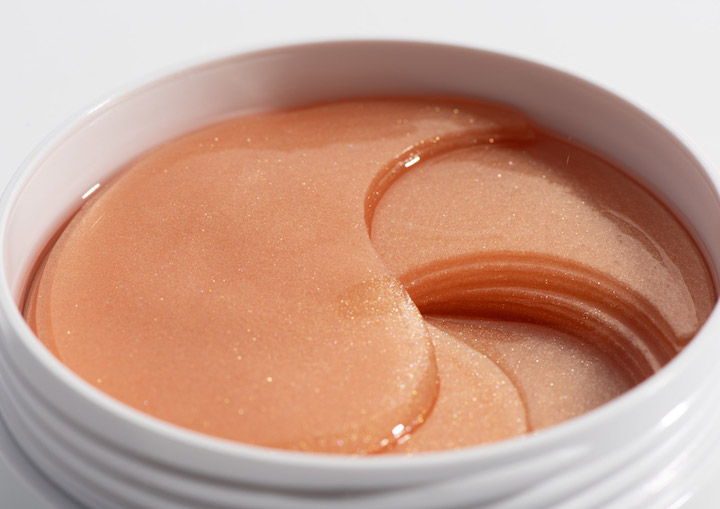 They have no discernible scent and literally stick to the skin like glue (but without the stickiness). My skin has been exceptionally dry lately, so I've been using both the lip and eye patches in the morning underneath my sheet mask. They stay perfectly in place, even while I'm running around my apartment doing laundry or the dishes. But the best part is that they really do work! I've been wearing them daily and I've noticed my under-eye area definitely looks more hydrated and bright, and my lips are always kissably soft, without my having to apply excess lip balm throughout the day.
Have you tried the AZN Labs Hydrogel Lip and Eye patches? What do you think? Let me know in the comments!
---
Author: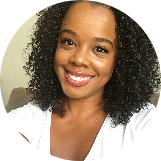 Sheryll Donerson
Sheryll Donerson got her start as a beauty writer by writing K-beauty reviews for her blog, The Wanderlust Project. These days, she's lifting heavy weights, eating tacos, drinking (too much) coffee and is 1/4 of the beauty podcast, Beauty Beyond Basics (or Triple Bees for short). You can find her on Instagram and Twitter at @sheryllrenata.
---
Comments