Laneige Cream Skin Refiner & Quick Skin Pack: The Review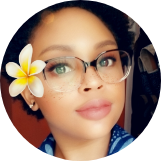 Karachi Opara
Nov 22, 2019
---
The Laneige Cream Skin Refiner has gotten a lot of buzz in the beauty world, claiming to be glass skin in a bottle. But does it measure up? And what about its sister, the Laneige Cream Skin Quick Skin Pack? How do you use these new innovative products? What to know.
---
Just like a squirrel foraging for the winter, it's time to figure out which products to swap into your routine — out with the light, watery layers and in with the thicker formulas and fortified hydrators. If this isn't your first go around, you know just what to do. As soon as the temps drop, you start to pad your routine by doing stuff like mixing oils into your moisturizer. It's the time to pull out your holy grails, those tried-and-true products that have led you through the freezing cold and wind chill that feels like a slap in the face. It's also the time for brands to do a little show and tell, to prove to us that they know their stuff and have got just what we need.
Laneige did a razzle dazzle with its Cream Skin line, promising creamy yet light nutrition for all skin types. And since I teeter on the verge of White Walker status every winter, I quickly jumped at the chance to try it. My experience with these Laneige releases aren't 100% all-around glowing, but there are some definite pros in there, and I think it can and will work for a lot of people.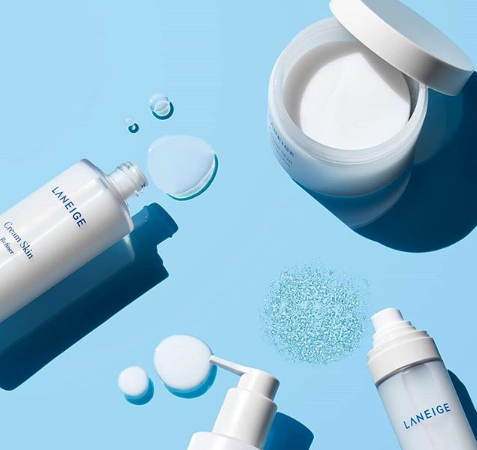 Laneige Cream Skin Refiner
Let's dive in, shall we? The Cream Skin line consists of the Cream Skin Refiner, which is a toner + moisturizer blend, and the Cream Skin Quick Skin Pack, which are basically large, round cotton pads soaked in the toner. The latter are my favorite winter skincare discovery so far. The former, ehhhh … not so much. I'll get into that a bit later. The Refiner, also marketed as the Cream Skin Toner & Moisturizer, is supposedly a product that preps like a toner and moisturizes like a cream. Looking at the ingredient list, it's pretty blah, the only standouts being water, glycerin, and white tea leaf water. The rest are popular cosmetic ingredients like butylene glycol (a humectant and penetration enhancer) and 1, 2-hexanediol (a humectant). It's unscented, with a watery, milky consistency that makes multiple applications easy. It absorbs pretty quickly with a non-sticky finish, making it easy to move on to other skincare steps.
 

View this post on Instagram

 
It comes packaged in a thick, plastic, frosted bottle with a simple inner perforated cap for dispensing. I usually have to give it a couple shakes to get one application out, so I'd say that the size of the hole in the dispenser is perfect for controlling how much product comes out at once. I much prefer it to the pour dispensers on toners like the Hada Labo Gokujyun Lotion which doles out way too much at a time. What I find interesting in this time of single ingredient, centerpiece active releases is that these two products contain nothing notable. The marketing simply focuses on the novelty of a dual-purpose and quick moisture shot provided by the refiner and skin packs respectively.
 

View this post on Instagram

 
After using this night and day for about a month, I've come to the conclusion that the Laneige Cream Skin Refiner, alas, just isn't for me. I think I'd have liked it a lot more during the hot, super humid summer months we get here. But for the days and nights of the fall season and beyond, I need something with a little more oomph to nourish and prep my skin. It could work well for combo and oily types during the colder months, since their hydration needs are different. It's a case of YMMV as usual. It's not a bad toner. Not at all. I'm just saying that given a choice between it and, say, the Klairs Supple Preparation Toner or SanDaWha Liposome Skin Softener, I'd go for either of the latter mentioned over the former.
Rating: 3.5/5
Laneige Cream Skin Quick Skin Pack
Now, on to the Quick Skin Packs. These toner-soaked tencel rounds are marvelous and I've thoroughly enjoyed using them. They're truly multi-purpose, working well in a number of scenarios. I've tried them before makeup, in place of a sheet mask on days when I was feeling too lazy to do a full 15-30 minute mask, and after a night of drinking to say sorry to my skin for the dehydration caused by alcoholic drinks. I'm sure they'd feel great refrigerated in the summer.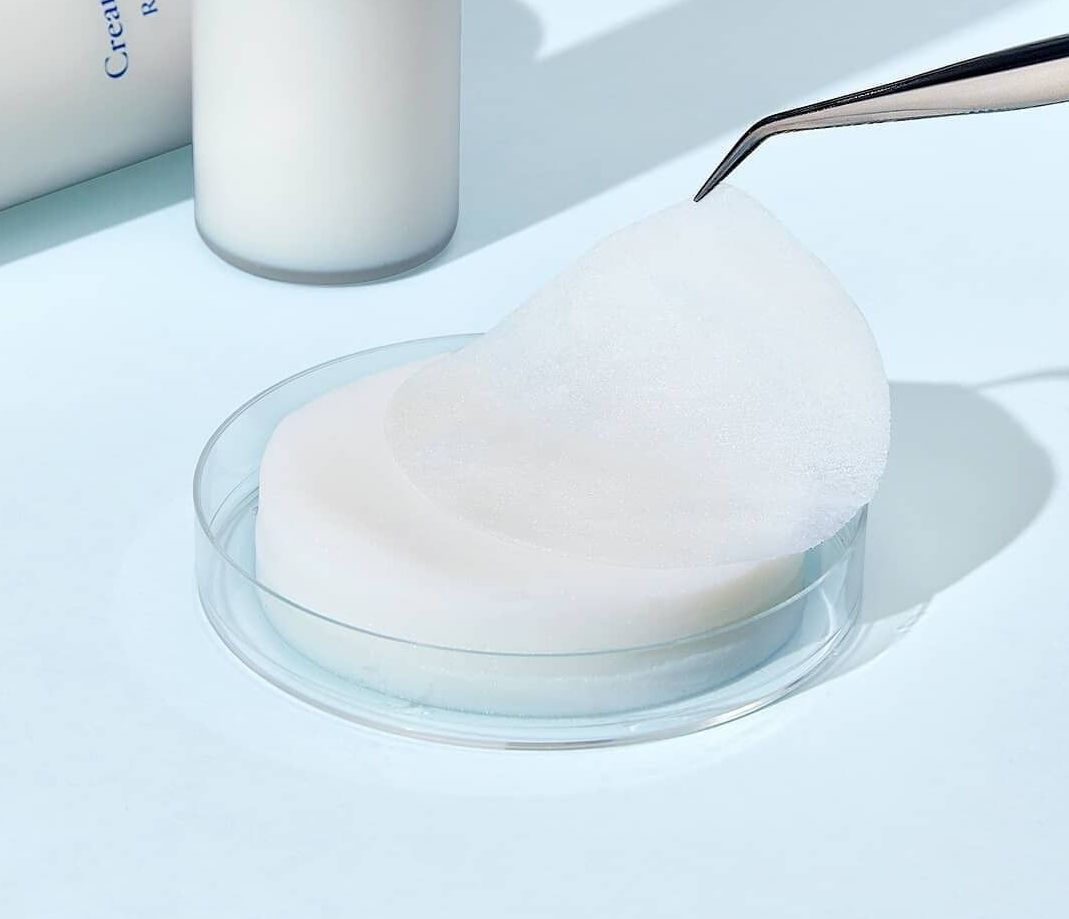 They come in a sturdy, double-walled jar and an inner lid that holds a pair of tweezers for lifting out the pads. I like that the tweezers are packaged with the pack that way, to avoid having to figure out where to store them when they're not in use. It's a common issue when products come with tools. Brands usually just toss them in the box and leave the user to figure the rest out. I've only ever seen a couple creams with a notch in the inner lid to hold a spatula, and trying to wrangle them isn't always the easiest thing.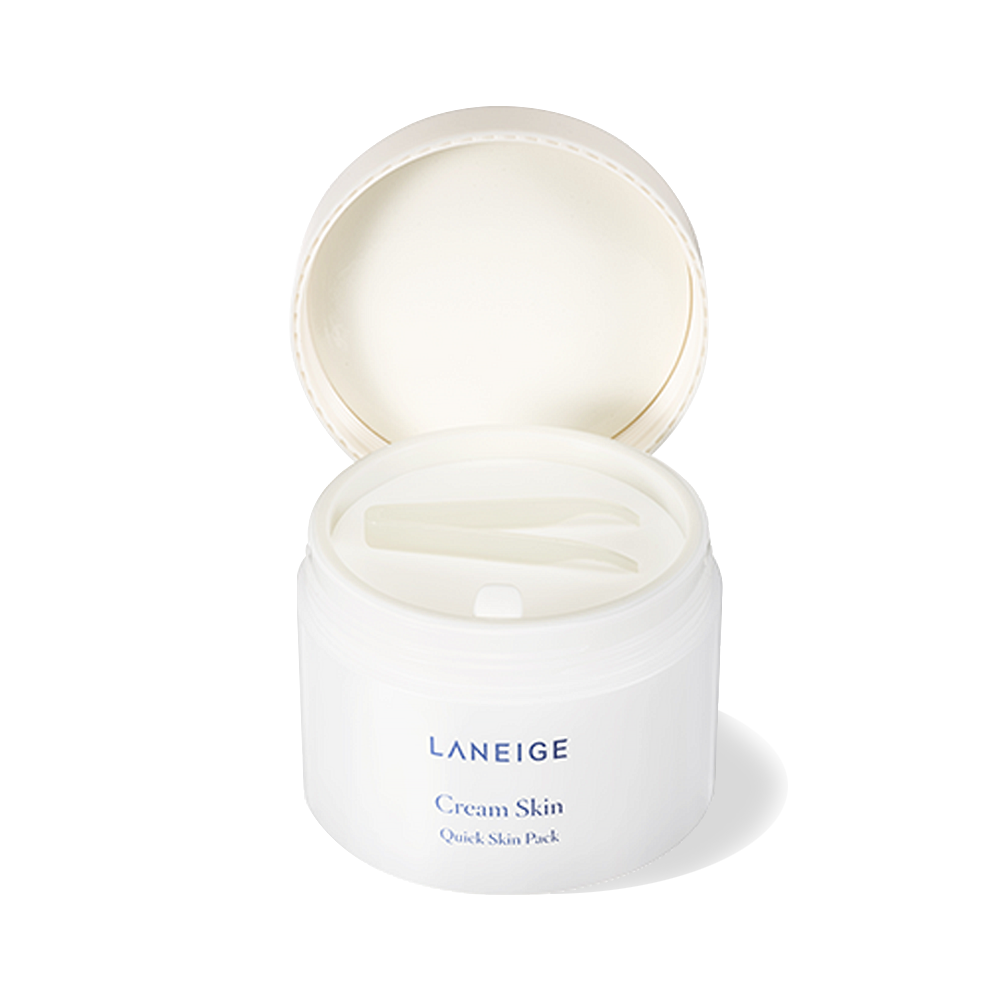 My favorite application is for a quick two to five minutes, followed by the rest of my routine, before painting my face on. Concealer and foundation blend effortlessly afterwards, and the finish is a gorgeous, satiny, natural glow that makes me want to do nothing but take selfies. *cue Beyonce's "Feeling Myself"* 
 

View this post on Instagram

 
For maximum hydration, pat on a layer or two of the Cream Skin Refiner and an essence/serum/ampoule, and apply one Quick Skin Pack to your forehead and to each cheek. The instructions say to leave them on for a couple of minutes, but I've gone up to 10 without having them dry out.
If I were to make a winter skincare wish list, this product would definitely make top five. I could easily use them every day, but I'd like the jar to last longer, so I try to use them mostly before makeup and on days when I need to mask but just can't be bothered.
Rating: 4.5/5, but only because I think it could have more hydrating potential.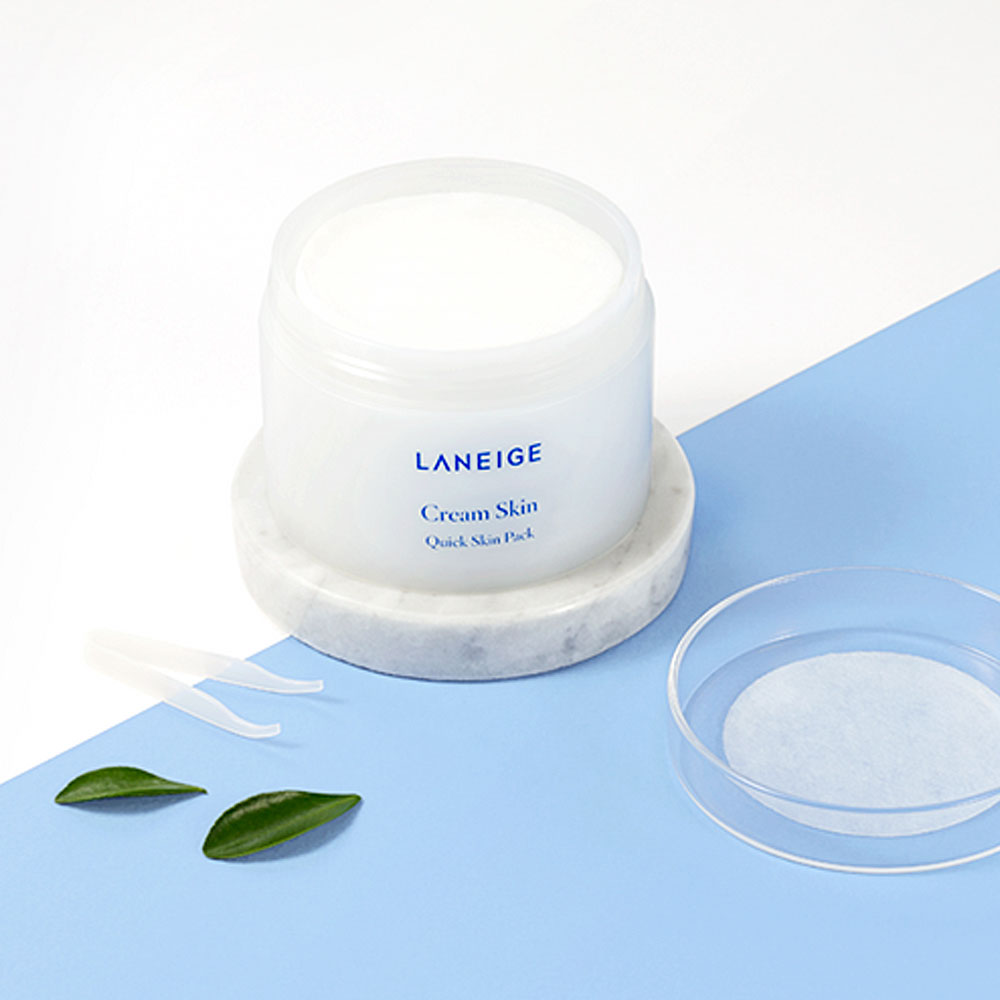 I'd recommend the Cream Skin Refiner and Quick Pack for dry, combo, oily, and sensitive skin types. Even though my review of the Refiner isn't as glowing as that of the Pack, I still think it makes a decent post-wash hydrator. Also, my moisture challenges might be due to conditions that others with my skin type may not share, such as climate, chemical exfoliation, lifestyle, etc., so I'd say go ahead if you've had your eye on it.
The tencel packs are an absolute must have. Use them for yourself and gift them to your friends and family as stuffing stockers this Christmas. They are *chef's kiss*.
Have you tried either or both of the Laneige Cream Skin products? Let me know what you think!
---
Author: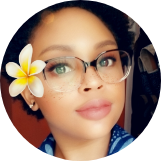 Karachi Opara
Karachi discovered K-beauty in 2015 and fell wallet-first into the fray. When she's not binge-watching a TV series or losing herself in a book, she's creating wish lists of new stuff to try and reading posts by her favorite bloggers. Learning has been a lifelong hobby for her and she truly enjoys geeking out about the amazing things different ingredients can do for skin.
---
Comments