Why Naomi Campbell's YouTube Channel Inspires Me in Ways You Wouldn't Expect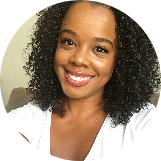 Sheryll Donerson
Nov 28, 2019
---
The queen of the runway is back — this time on YouTube and sharing her very normal, non-diva moments (and some pretty diva ones, too).
---
Allow me to show my age really quick. Back in middle school, I carried a white plastic binder with a collage of my favorite celebrities placed in the clear front insert. My faves? Tyson Beckford. Dwayne "The Rock" Johnson. Destiny's Child. Mark McGrath from Sugar Ray (DON'T JUDGE). And my queen, Naomi Campbell.
I have loved Naomi Campbell for as long as I can remember. I grew up obsessed with supermodels (maybe because I'm technically named after Cheryl Tiegs), but Naomi Campbell was (and is) ICONIC. As a little black girl, seeing her grace the runways and her photo editorials was basically my form of religion. I still get goosebumps when I think about her old Versace runways. Sigh.
Over the years, Naomi grew a reputation for being difficult to work with. Who can forget her legal issues? Throwing Blackberry phones at her assistants? Showing up to her community service assignment wearing Dolce and Gabbana? Her so-called feud with fellow supermodel Tyra Banks? But Naomi, through her social media channels, has finally started to show us all what she's really like — taking us behind the scenes of her iconic interviews and photo shoots, sharing her old runway videos, showing us her workouts and her social work. Her latest (and in my opinion, most important) social media outlet is her YouTube channel called Being Naomi.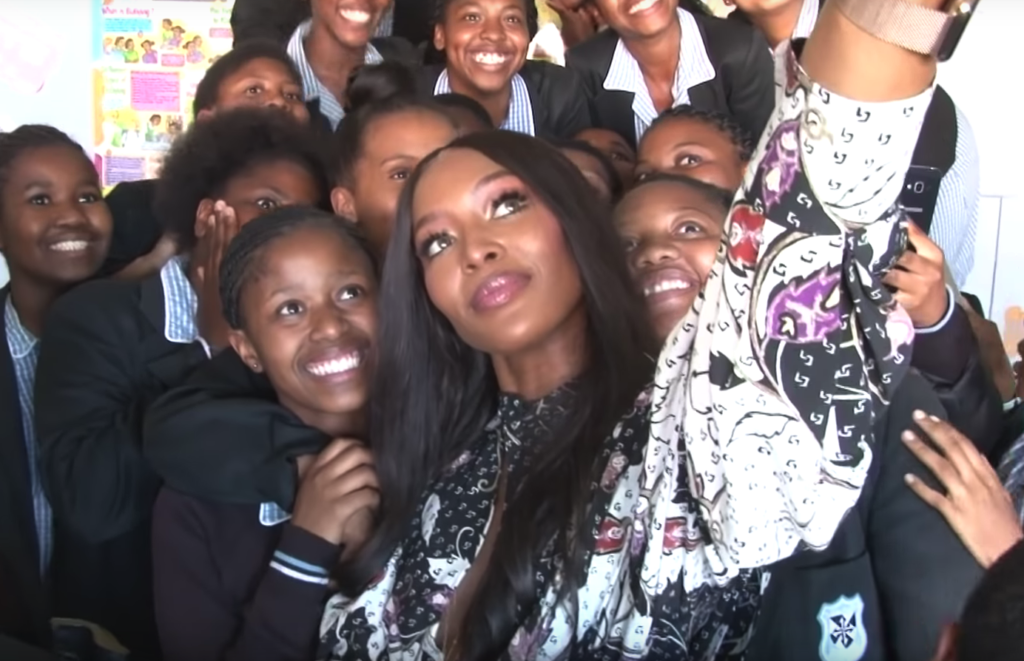 On her YouTube channel, she shares behind-the-scenes videos of some of her memorable runway and magazine looks, as well as an entire video series of her time as a contributing editor for Vogue UK. But by far my favorite videos of Naomi are her just … being her in random situations. I've learned so much! Let's chat about my favorite videos.
Shopping at Whole Foods
Naomi spoke to me in this video because, like her, I also do not like to order my groceries online. People always pick out the jankiest fruit! She also mentions that grocery shopping is therapeutic. I've been known to literally just drive to the store and walk down the aisles when I'm anxious or stressed so, hey. Naomi and I are more alike than I thought!
Her airport routine 
Naomi's airport routine is literally one of the most amazing things I have ever witnessed with my two eyeballs. First of all, she likes Twix candy bars, which is the ONLY real choice if you're gonna buy commercial chocolate. AND THEN she goes beauty shopping at Duty Free, which is my favorite thing to do of all time. ANDDDD THEEEEENNNNNN, when she finally gets on the airplane, she proceeds to show us how and why she sanitizes her seat (and why she always brings her own blanket). A true hygienic queen.
5-minute beauty 
This video has over 1.1 million views, and I'm sure I've contributed at least 600 of those views. It's the video that has left other beauty gurus shaking. Mounds of contour? We don't know her. An eyeshadow look with 20 different eyeshadows? No thanks. Naomi shows us that we can go from basic to glam with five products in five minutes, and we literally have to stan.
How do you feel about Naomi Campbell? Have you watched her YouTube channel? Let me know what you think!
---
Author: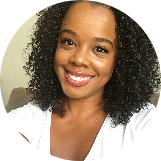 Sheryll Donerson
Sheryll Donerson got her start as a beauty writer by writing K-beauty reviews for her blog, The Wanderlust Project. These days, she's lifting heavy weights, eating tacos, drinking (too much) coffee and is 1/4 of the beauty podcast, Beauty Beyond Basics (or Triple Bees for short). You can find her on Instagram and Twitter at @sheryllrenata.
---
Comments