The Review: What Is the Laneige Cream Skin Refiner & Is It for Your Skin?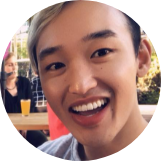 Leo Louie
Nov 08, 2019
---
Is it a moisturizer? It is a toner? All we know is it's crazy popular right now, so we had to find out why. Read on to see exactly how the Laneige Cream Skin Refiner works and whether it'll likely work for you.
---
The Laneige Cream Skin Refiner is one of the most talked about products I can recall in recent memory. It's crazy to think that it was released only a year ago, because it feels like it's been around forever, but when a juggernaut like Laneige hits it out of the park, it's like Ariana Grande or Red Velvet — it's going to be big, it's going to be successful, and it will be everywhere. The thing is, it's one of the weirdest products that I've ever tried, and I'm still struggling to decide how I feel about it, despite having used over half a bottle. It seems like despite its notoriety, I'm not the only one who is confused about it either, so let's get into why I find this milky toner-slash-moisturizer so perplexing.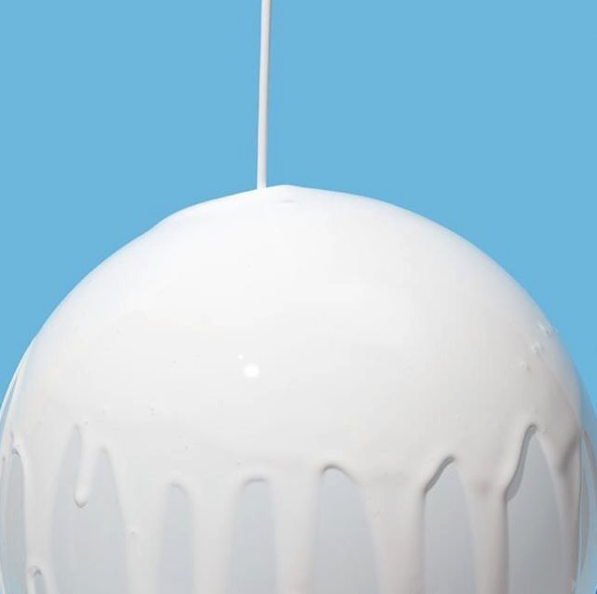 Price & packaging
The Laneige Cream Skin Refiner (I'll refer to it as Cream Skin going forward) comes in at 150 MLs, which is a pretty standard toner volume in K-beauty and not something I'd consider overly pricey at $28 a bottle. The packaging also does feel pretty robust; if you had put it in my hands blindfolded, I would've guessed that it had a higher price point. The lid screws off to reveal a typical toner dispenser that we're used to by this point, the kind that allows you to shake some out into your hands or on a cotton pad and apply.
 

View this post on Instagram

 
They also offer a 50 ML size if you're apprehensive about traveling with a large bottle like this one or need to take it on a plane. I did notice that the cap does tend to accumulate some residue from the product and get a bit sticky, but the vast majority of toners I've used also do this, so it's not a mark against this product at all.
Formulation & notable ingredients
Laneige hailed this as a newer generation of skincare product when Cream Skin launched, and everyone was definitely intrigued when it came to the milky but fluid texture of this product. The base of this toner-turned-moisturizer is white tea leaf water, which they state comes from green tea that they've worked their K-beauty science magic on. The result is a white leaf that contains a high concentration of amino acids to promote a strong skin barrier and glowing skin. The white tea leaves are also cold brewed in an effort to maintain their peak nutrients.
 

View this post on Instagram

 
There were a lot of graphics as well showing how this bottle of toner contained an entire jar of moisturizer in it, and with their patented "Cream Blending Technology," Laneige somehow emulsified this product in a way that it has a completely fluid texture but maintains the moisturizing properties of a cream as well as the hydrating properties of a toner.
Performance & experience
Here's the thing when it comes to marketing claims on boxes. Of course the company cannot make claims that are totally false, but the primary purpose is to catch someone's attention and convince them to buy the product. I expect a good amount of vague overpromising and an exaggerated version of the experience I'm likely to have. Cream Skin claimed to be as lightweight as any toner, but as moisturizing as any cream, and I thought I would end up with something in between the two.
 

View this post on Instagram

 
Y'all. Laniege was not playing around. The texture is legitimately as thin as can be, like Missha First Treatment Essence level of thin where the product is basically like water. It runs straight down your hand and also pats across your face remarkably well (meaning you don't need to use a ton), and it sinks in just as fast, too. I had seen so much online that this wasn't necessarily recommended for my combo/oily skin, so I was expecting some stickiness or a heavy, oily feeling on my skin.
I was completely wrong. The level of hydration/moisture that this provided at the end of my routine was absolutely perfect. Sitting over my first treatment essence and my hydrating toner + hydrating serum, it actually felt like I had applied a light moisturizer. I kept insisting everyone touch my face (I was staying with some family) because it felt so moisturized and nice, and I was completely surprised by how much I liked it.
As we all know, all good things must come to an end. As nice as my skin always felt after applying this, I didn't necessarily feel like it acted like an occlusive of any kind to lock in my hydration that I layered under it. If you don't live in the middle of a literal desert biome like I do, you probably won't have this issue at all and will love Cream Skin even more than I did, but my dry environment combined with my dehydration-prone skin was not going to let me get away without something on top of the Cream Skin.
However, layering a sunscreen on top during the day made me feel overly greasy because of how moisturizing the Cream Skin was and unfortunately gave me the same feeling at night under my moisturizer unless I cut out something like my retinol serum or something else that I didn't think Cream Skin could take the place of.
Final thoughts
So where does that leave my relationship with the Cream Skin? I ended up gifting it to a friend who has drier skin than I do, and I think between my experience and theirs, I've gotten some guidance as to whether this may be something worth a shot. I think the Cream Skin could work great as a two-in-one type of product for some light hydration and decent moisturization for someone who is anywhere from oily to normal and who either likes a condensed routine and/or doesn't live in the middle of a literal desert. Use after all your hydrating steps as moisturizer or even as your only step after cleansing and before sunscreen during the day or moisturizer if you feel you need it at night.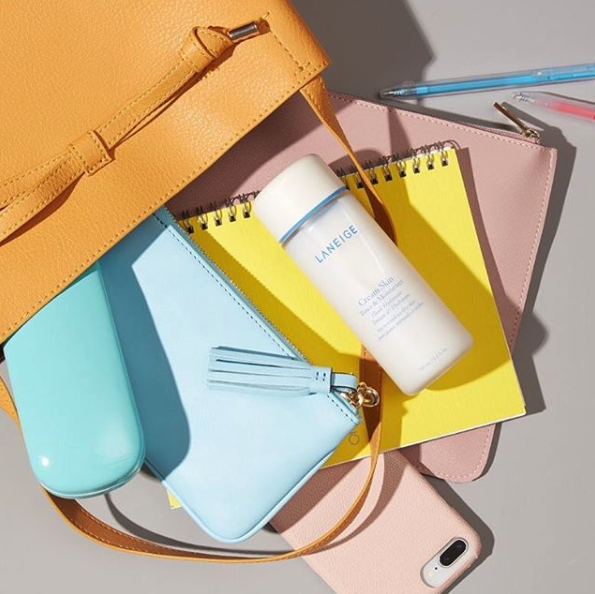 I think this could also be great for drier skins as a step between toners/serums and moisturizers as it gives a lot of moisture without making you feel like you're piling a ton of product on like emulsions sometimes can. Because the product has such a unique feel, I think that the likelihood that it can find a place in your routine is pretty high with just a little experimentation, and I think it's a brilliant product for people who like very minimal routines. The only reason I didn't end up permanently adding it in to my arsenal is because I'm real picky. If I were a normal person, I can say that I would probably never be without it. :)
Have you tried the Laneige Cream Skin Refiner? What did you think? And if you haven't, did this review make you more or less inclined to try it? Let's talk about it in the comments!
---
Author: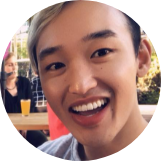 Leo Louie
Born in Korea and raised in Washington, Leo is another 20-something member of the K-Beauty Squad that is as committed to his love of skincare as he is to wine and cheese covered snack foods. After working as an educator and trainer in the beauty industry, he joined the team at Beautytap to continue sharing his knowledge and passion for skincare and all things chok-chok. During his free time, he's been spotted in the wild bingeing Netflix shows, blasting K-pop while playing video games, or (much more rarely) leaving his hovel to venture forth in search of cocktails and Korean BBQ.
---
Comments