The Science of Green Tea: Why This Common Skincare Ingredient Deserves a Second Look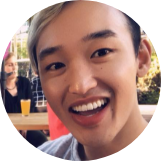 Leo Louie
Dec 09, 2019
---
There seems to be a sexy new skincare ingredient being touted every month, but where's the science to back them up? Well, you know what ingredient does have the science to back it up? Green tea. Why you really need to give this seemingly ubiquitous ingredient a second look — and a front row seat in your skincare routine.
---
If there was anything that could rival my undying love for coffee, it would be green tea. I know the legit matcha can be a lot to handle for some people (I readily admit that it kind of tastes like seaweed), but I've never been without green tea bags or matcha powder somewhere in my pantry for almost a decade. That super deep green is also one of my favorite colors, and it makes me think of Korea (specifically Jeju Island) when it's swirling around in my mug. Hot, iced, whatever which way, I'll take it.
Green tea is also a pretty well known and beloved skincare ingredient that draws its power from polyphenols. Polyphenols is a term to describe a category of plant compounds, and green tea has a specific polyphenol compound called epigallocatechin-3-gallate (or ECGC) that basically turns into a skincare superhero that can do so much for your skin. That's because, unlike some beneficial compounds that must be consumed to reap their benefits, ECGC has been shown to work topically as well.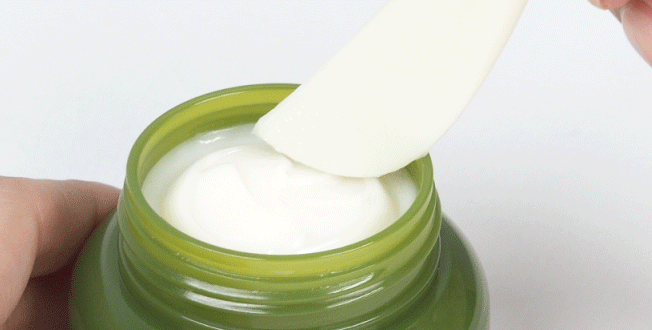 However, it seems like there's some new miracle, exotic, "all-natural" plant extract being featured with every skincare launch, which makes it easy for something like green tea — that isn't so new and shiny — to get lost in the shuffle. I'm not saying that there aren't other beneficial plant-derived antioxidants, but green tea, aka Camellia sinensis, stands as one of the most well-researched ingredients that I don't think gets enough love.
Green tea as an antioxidant
Green tea is one of my favorite ingredients to use during the day because it has been proven to help guard our skin against the negative effects of UV exposure. If you consider UV light a carcinogen in this scenario, due to its potential to cause skin cancer, green tea has an anticarcinogenic effect to combat this potential harm. UVB radiation also can easily lead to inflammation in the skin as well as contribute to oxidative stress, which green tea also can help out with due to its strong anti-inflammatory and antioxidant properties.
When you layer sunscreen on top of a green tea product, you've got yourself a great safeguard from the sun. I also choose to throw a vitamin C serum into the mix as well for my morning routine, and I feel like I've got the holy trinity of defense against the sun.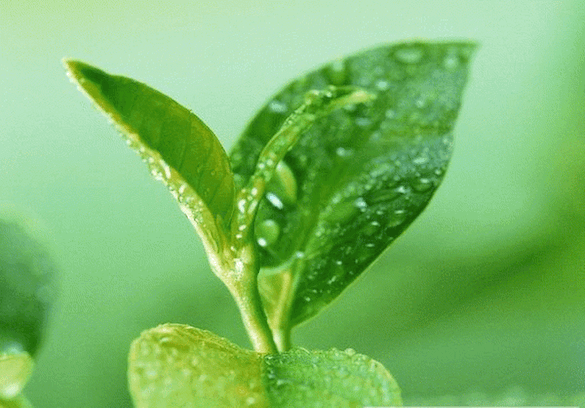 Green tea as an acne fighter
The anti-inflammatory qualities of green tea also crosses over into its ability to help with acne. It can aid in taking down the inflammation we're probably all too familiar with that can occur when you have a breakout. It also has antimicrobial properties as well, which means that it has the ability to help reduce the bacteria that can lead to acne and both stop the breakouts from occurring as frequently as well as speed up the healing process of any active breakouts that you may be dealing with.
Excessive oil production can also lead to clogged pores and breakouts, but (say it with me now) green tea can help with that. It has been shown to actually help regulate sebum production, meaning it'll help calm down any oily zones on your face without stripping away valuable oils from other parts of your face that need them.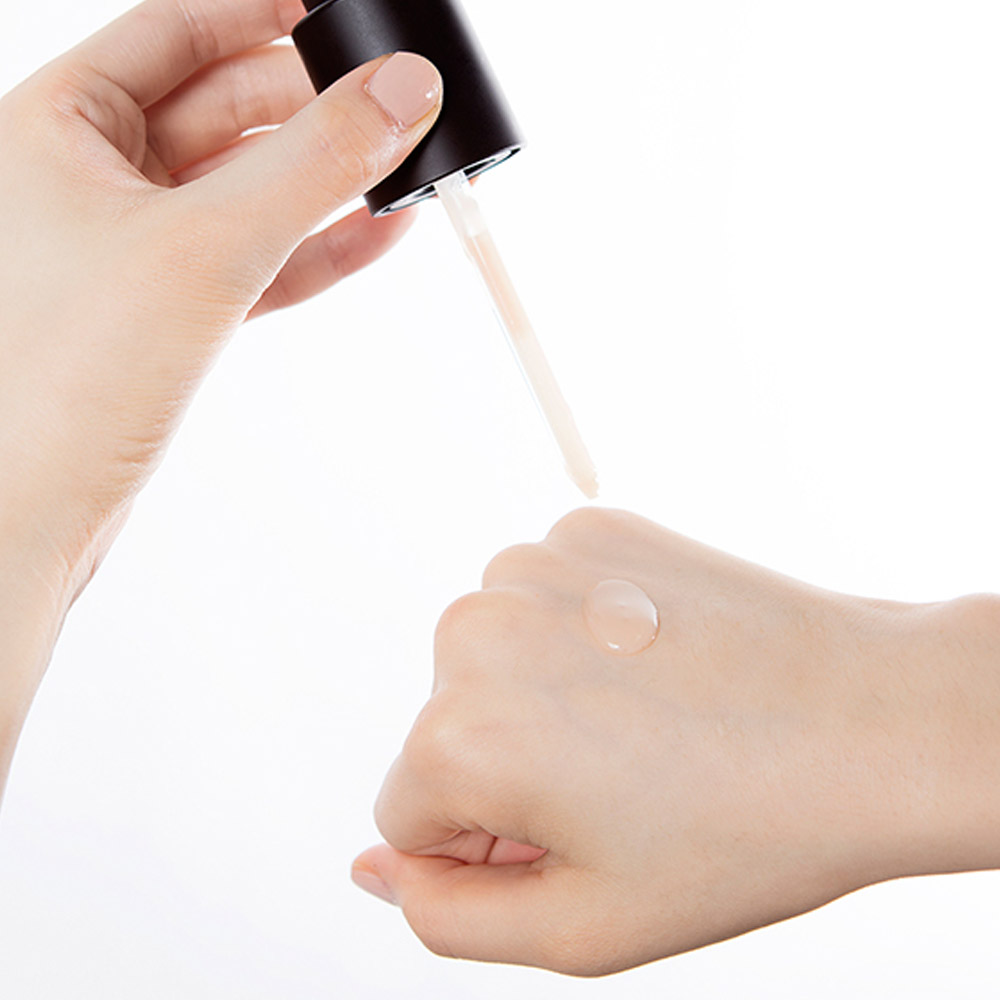 Green tea for rosacea and fungal acne
There also has been some research indicating that green tea — with all of its anti-inflammatory, antimicrobial, antioxidant goodness — can help treat various skin conditions like rosacea, atomic dermatitis, and candidiasis, which indicates its potential to aid with fungal acne. I mean, it's honestly easier to list the things that it doesn't help with because what it is capable of is truly amazing. Eat it, drink it, smear it on your face, there's no wrong way to get it into your life.
Where to find green tea
Some of the notable green tea products are from Innisfree — I think we've all seen that green tea seed serum around (and it just launched Sephora stateside!). If you haven't given it a try, I don't think it would be a bad idea to give it, or anything else from their green tea line, a shot. Being under the AmorePacific umbrella, Innisfree is backed by a lot of money, research, and resources, so much so that they literally grow their own green tea for their products.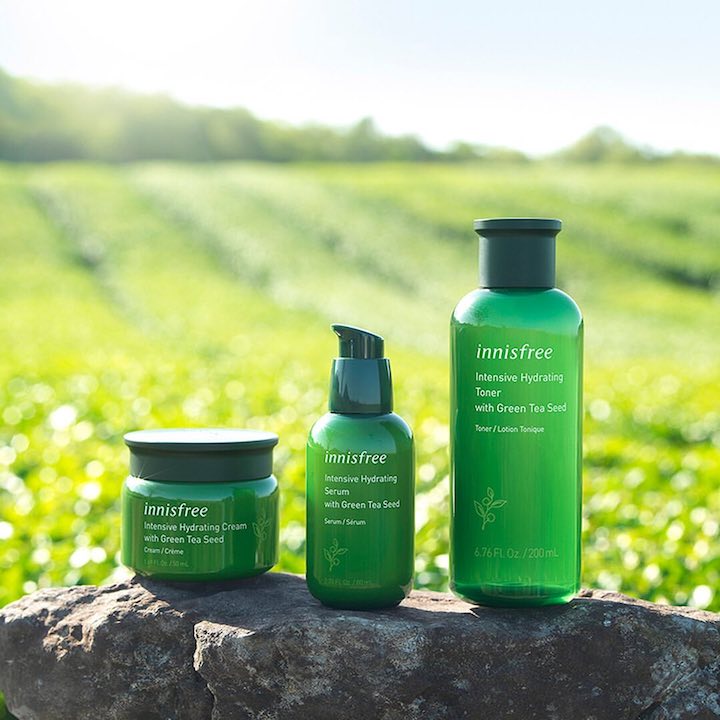 Among my personal favorites is the Krave Beauty Matcha Hemp Hydrating Cleanser — I love it so much I've used two tubes of it. Granted the cleanser isn't a leave-on product so it's hard to say how much of the benefits you'll reap, but I'll take my green tea anywhere I can get it. Holy Snails Shark Sauce, which many internet skincare junkies are familiar with, also has a quite impactful amount of green tea extract in it, along with all of its other beautiful ingredients, to help strengthen and brighten your skin. Needless to say, I don't foresee a world where I'm not using green tea in my skincare on a daily basis, and I'm so, so happy it exists.
Are you gonna give green tea another look? What are your favorite green tea skincare products?
---
Author: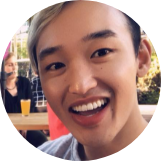 Leo Louie
Born in Korea and raised in Washington, Leo is another 20-something member of the K-Beauty Squad that is as committed to his love of skincare as he is to wine and cheese covered snack foods. After working as an educator and trainer in the beauty industry, he joined the team at Beautytap to continue sharing his knowledge and passion for skincare and all things chok-chok. During his free time, he's been spotted in the wild bingeing Netflix shows, blasting K-pop while playing video games, or (much more rarely) leaving his hovel to venture forth in search of cocktails and Korean BBQ.
---
Comments