Holiday Party Looks for Everyone — Even If You Don't Usually Wear Makeup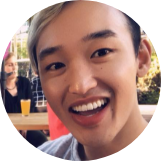 Leo Louie
Dec 13, 2019
---
Whether you're a makeup maven or a wash-and-go type, if you're looking to add a bit more to your holiday makeup looks this season, check out our tips to looking like you — but better.
---
Between all the holiday events I'm so grateful to be included in, and all the holiday shopping questions that I get from my friends and family when looking for gifts (often for each other lol), my phone is buzzing more than any other time of year. Along with all these things, I also get the "hey, I have X event/party to be at, can you help me figure out what to do with my makeup?" And similar to my observations when writing my skincare archetype gift guide, I definitely noticed some broader categories that people fall into when looking for holiday makeup looks.
Of course, the consistent theme throughout anything I write is that it's really not that serious and you're free to do whatever you want, so don't feel pressured or expected to all of a sudden bust out some intricate Instagram makeup that has been edited to look nothing like it does in real life. This is more of an opportunity for you to see if you identify with any of the types of people below and use that as guidance to how you can feel a little more spruced up for the holidays.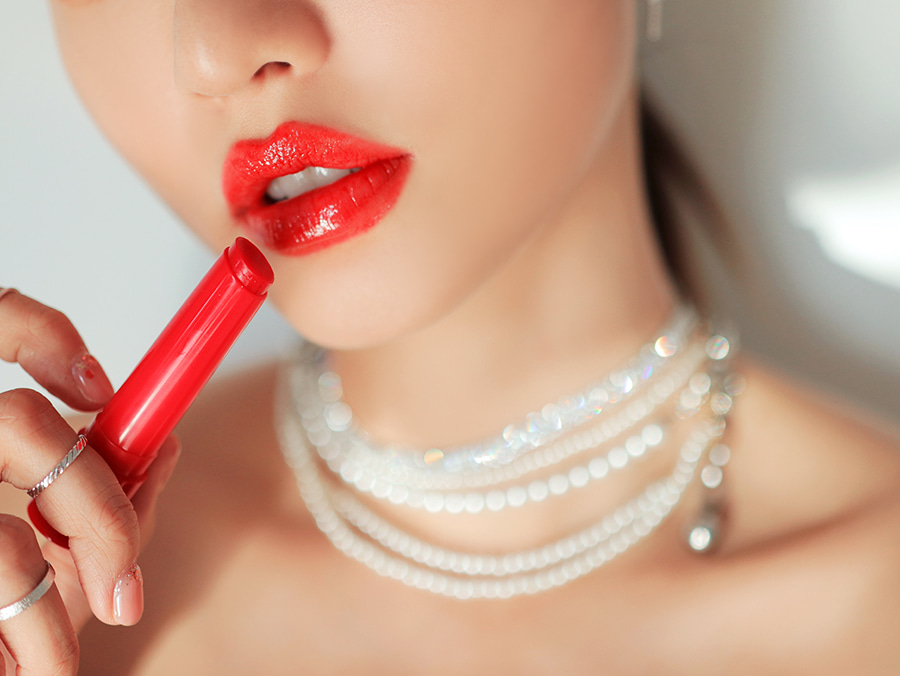 The "I Never Wear Makeup"
If you don't normally wear makeup, I don't feel that this is the time to try and pull a 180 and do a full glam face. A lot of things can happen that may be hard to manage that you likely are not used to, like a false eyelash deciding it wants to leave the party and start becoming unglued. Or things may just feel different than you're used to and therefore are uncomfortable with, like the feeling of a long-wearing lipstick drying the crap out of your lips.
You may not even have the necessary supplies in your possession to follow any of these elaborate makeup tutorials, and I think we're all going to be spending enough this holiday season on gifts, travel, food, etc., so that none of us needs to add an entire collection of makeup to that list.
 

View this post on Instagram

 
The easiest way to add a little extra punch to your normal day-to-day for the holidays is with a lip color. It can make a big impact, can be relatively easy to touch up since you can carry it with you, and doesn't have to break the bank. In my opinion, the easiest format is the traditional bullet style lipstick or a lip tint. Both of these can be applied more sheerly by just tapping them on your lips either directly from the tube or taking a bit on a finger and tapping across your lips. Roll your lips together to blend, and build up the color as much as you'd like.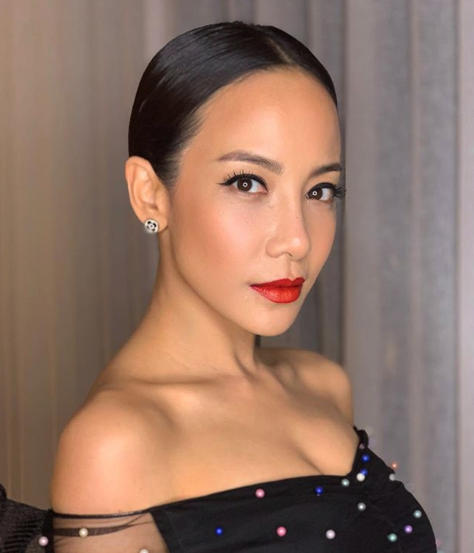 You can always use the finger method with products like this as well to tap a bit of color onto your cheeks as well, and you can more or less get a complete look out of one product. If you're feeling like you want to focus on your complexion a bit more, you could always go for a little concealer as well, but it can be a bit of a process to find an appropriate color and format you like, so give yourself at least a week or two to test out formulas.
The "I Wear The Same Makeup Everyday" 
If you're the type of person who has been wearing the same foundation for the last year and every eyeshadow palette you own has the same three colors hitting pan with the other shades being untouched, this might be you. I am one of you. We know what we like, and not much else makes its way into the mix.
However, if you feel inclined to shake things up a bit for the holidays, I think that experimenting with color rather than techniques or textures is the way to go. You've probably a good idea of what format of lip color you like, what shape of eyeshadow you're comfortable with, or the type of eyeliner you like. Stick with these things and just shift the tones of things around a little bit.
 

View this post on Instagram

 
I've always liked how darker lip colors look in pictures, so just turn up the saturation of what you already like. If you're a fan of pink, go for a deeper magenta or fuchsia, or if peach and orange colors are your thing, this is a great time to try out red lips. Whatever brand you're used to using will very likely have some amped-up alternatives of your current go-to shades. If you're more of just a lipgloss kind of person, go for something with some shimmer to get a little extra shine.
In regards to eye looks, you can stick to the exact same shapes and application techniques you're used to. If you're someone who makes it a habit to throw some browns in your crease for your day-to-day, use the same shades and then just layer a darker brown, or even something like a navy or terra cotta right on top of what you normally do in the same manner. Start with a lighter hand and build up, but I think you'd be surprised how much just a touch of color or extra depth can change your look up.
 

View this post on Instagram

 
If you normally just take one shimmery eyeshadow across your lid, do the exact same thing but go for something that's got a higher sheen, darker base color, or even some micro glitter shot through it. It won't take you any extra effort and in any low light situation, whether it's a family get-together in the backyard or you're out for dinner and drinks, more is more when it comes to the shimmer.
The "I Live for Makeup"
If you're in the crowd of people who have their whole highlighting/contouring routine down, have a rotating cast of primers, and/or have more eyeshadow than you know what to do with, then this is definitely the time to let loose with some full glam looks. Bust out those false lashes and keep those blending sponges clean because they're probably going to get a lot of use.
 

View this post on Instagram

 
The two-tone lip situation where you put a slightly lighter color on the inside of your lips after applying a darker color all over is a great way to add some dimension to things since holiday makeup can be very lip focused. If you've got this technique down, then try grabbing the darkest liquid lip you can get your hands on in the appropriate color family for your look (i.e. a deep burgundy if you're doing a warmer toned lip or something like a deep purple or even black for a cooler toned lip) and apply it with a small brush like a lip liner. Blend it slightly inward as you go. This can help add great definition to your lips without having to use traditional lip liners that can get funny on top of certain types of formulas, like some liquid lipsticks when they dry, and you can skip that whole "concealer around the perimeter" business if that's part of your routine.
 

View this post on Instagram

 
Cut creases with glitter are some of my absolute favorite looks, especially at events or parties, but rather than going with a bright silver or light gold glitter, I'd look into trying out some darker colors. It doesn't matter if it's a pressed glitter shadow or a loose one, but really packing on a dark color like a forest green or burgundy really makes things look super luxe in my opinion. Also, if you haven't tried out neutral glitter, please, please give it a try. I know it can sound boring, but trust me, try and find a glitter that's two shades or so lighter than your skin tone; it gives such a killer "I'm on my way to win my third Emmy" modern Hollywood vibe that I've always been a fan of.
---
I always make this disclaimer in relation to almost anything related to beauty, but please do not take it upon yourself to try out a whole new makeup look or technique you've never tried right before you have to leave for somewhere. Sure, it could turn out great, but in the equally (or more, let's be honest) possible event that it does not turn out well at all, the last thing you want to do is to be feverishly taking off your makeup and reapplying it five minutes before you need to walk out the door. Give yourself ample time to practice so that you're more comfortable when it comes to your pre-party prep.
I hope your holiday season is going well and that you're able to spend time with all your loved ones! Everyone out there, please drive safe, eat lots of yummy food (and have a few drinks if you can), and don't forget to wear sunscreen!
What makeup type are you? Do you have some go-to holiday makeup looks that you rely on?
---
Author: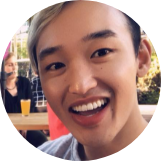 Leo Louie
Born in Korea and raised in Washington, Leo is another 20-something member of the K-Beauty Squad that is as committed to his love of skincare as he is to wine and cheese covered snack foods. After working as an educator and trainer in the beauty industry, he joined the team at Beautytap to continue sharing his knowledge and passion for skincare and all things chok-chok. During his free time, he's been spotted in the wild bingeing Netflix shows, blasting K-pop while playing video games, or (much more rarely) leaving his hovel to venture forth in search of cocktails and Korean BBQ.
---
Comments