The Top 5 Products from Whamisa, the Organic Beauty Brand Europeans Love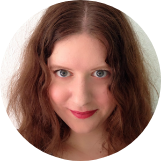 Ulrike Scherer
Dec 12, 2019
---
Whamisa has been making waves in Europe thanks to its certified organic status and lush skincare textures. So what makes this organic K-beauty brand so special? And which 5 Whamisa products are absolute must-haves for lovers of natural, cruelty-free skincare?
---
Natural K-beauty has been booming like crazy lately, and no wonder, given the general trend towards a more eco-conscious, sustainable approach to consumerism. However, "natural" is not a legally protected term, and it can mean pretty much whatever the brand marketing decides. If you want to make sure that a brand is nature-based, environmentally friendly, and cruelty-free, you need to look for the "certified organic" label.
Finding certified organic K-beauty, meaning that the brand went through the long process of being assessed as truly organic by an independent, preferably internationally recognized organization, is still a bit of a needle in a haystack situation. Many a Korean brand calls itself natural or plant-based, but few pass the rigorous testing and inspection process needed to achieve that gold star, certified organic status.
Enter Whamisa, one of the first K-beauty brands that went above and beyond to prove that their claims of being 95% organic and 100% natural have true substance. They carry two organic certificates, the German BDIH label and the French ECOCERT label, which both follow the globally recognized, strict COSMOS standard for organic skincare.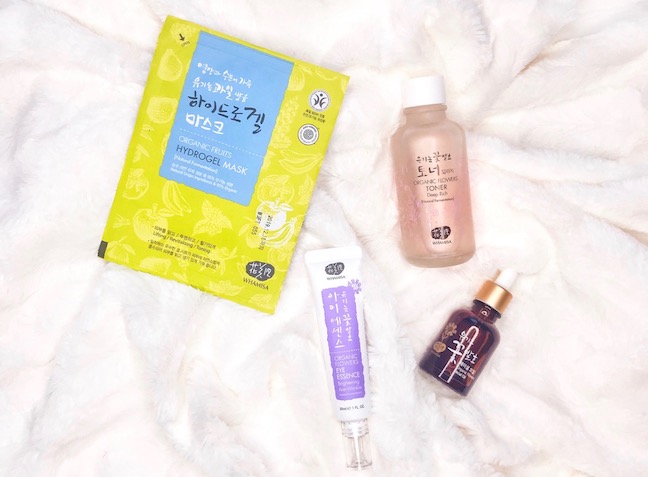 I myself have been a massive fan of Whamisa for a few years now, ever since they entered the German market — notoriously difficult to conquer for Asian skincare products — and succeeded to become one of the most widely recognized K-beauty brands in the country, if not in all of Europe. The secret to their global success? Whamisa offers certified organic skincare with high quality fermented ingredients and textures that feel luxuriously delicious. I've been singing the praises of this brand on my blog for a while now and feel super giddy that I get to tell you more about their products, as well as the ingredient approach that lies at the heart of the brand.
First, the name
The brand name Whamisa is a combination of three elements: wha, the Chinese character for "flower"; mi, which means "beauty"; and sa, the number four, which in turn represents the four elements from which Whamisa sources its ingredients — flowers, fruits, seeds, and roots. Whamisa is part of the ENS Beauty Korea group, which also produces the Korean-Australian organic beauty brands Oolu and Ausome.
 

View this post on Instagram

 
Its signature fermentation
Whamisa is especially well-known for its signature fermentation process and their waterless skincare approach. "Waterless," here, does not mean water-free. Rather, instead of using purified water — basically a filler ingredient with no real benefit for the skin — Whamisa makes use of organic botanical extracts, hydrating hydrosols such as rose flower water and aloe vera leaf juice.
As for the fermentation process, this is really what, to me, makes Whamisa such an innovative skincare brand. Fermented ingredients provide a number of benefits for the skin, for instance a faster absorption rate thanks to a lower molecular size after fermentation plus a higher nutrient density and elevated levels of antioxidants. Whamisa uses a special fermentation process for many of their plant extracts, something truly unique to the brand.
Oh, and by the way: Whamisa is a mostly vegan brand with strict rules against animal testing. They do use beeswax, honey, and royal jelly in some of their products, so always check the label.
The hero products
Keen to try out this cool organic K-beauty brand for yourself? It's kind of hard for me to pick favorites because I love so many of the products, but if I had to decide, I'd go for these five top picks from Whamisa.
1. Whamisa Organic Flowers Toner Deep Rich
This is probably the most popular Whamisa product, an absolute cult favorite in the Asian beauty community, and for good reason. I am somewhat of a toner lover (read: hopeless addict), meaning I've tried more toners than I dare to admit. Seriously, my vanity is full of them!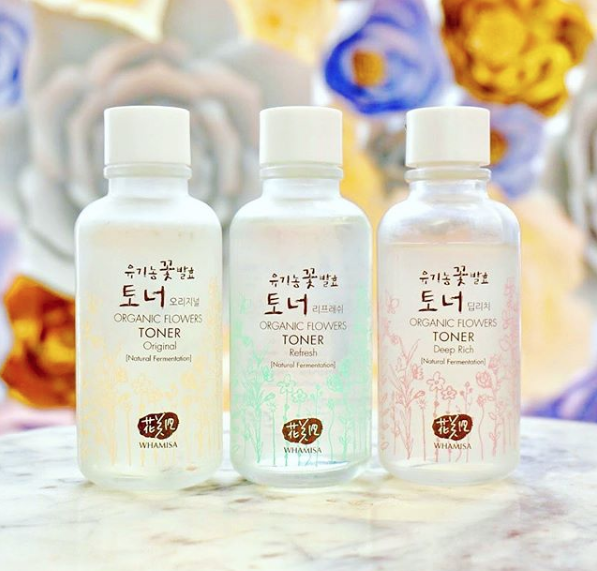 The Whamisa Deep Rich Toner is easily one of my all-time favorites — I've gone through three bottles of the stuff by now. Its texture is a sheer delight: thick, gel-like, but still easily absorbable thanks to those fermented ingredients, among them galactomyces and fermented lotus flower extract. Whenever I use the Deep Rich Toner, my skin looks extra plump and deliciously dewy. Some people actually use the toner as a serum since it is that richly hydrating.
2. Whamisa Organic Flowers Eye Essence
Eye products need to be super gentle and super lightweight for my hyper sensitive eyes, and I'm extremely particular regarding the desired texture: They cannot be too buttery, since this usually gives me milia, but too watery gels won't have enough substance to really help with my dehydration issues.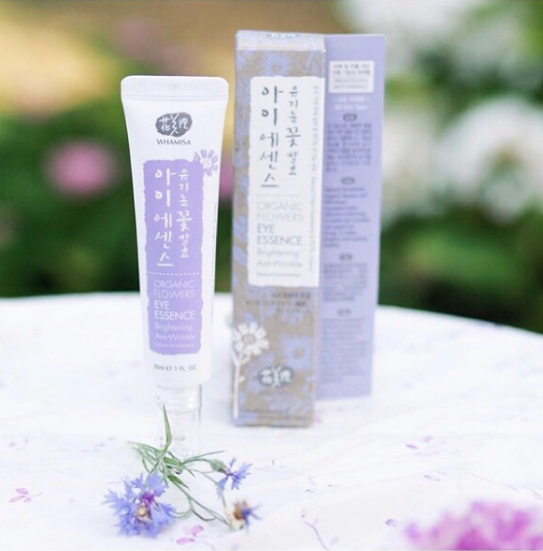 The Whamisa Eye Essence is an absolute star when it comes to that perfect balance of light and nourishing elements. The texture is basically in-between a gel and a cream, watery yet rich. I've been using this essence for almost a year now and still marvel at how well it hydrates and noticeably brightens my eye area.
3. Whamisa Organic Flowers Cleansing Oil
This rich cleansing oil uses a number of luxurious and pleasantly light oils such as hazelnut, avocado, and camellia seed oil, the queen of Asian beauty oils. It rinses off like a dream and does a fantastic job removing excess sebum, foundation, and sunscreen.
 

View this post on Instagram

 
It's really difficult finding good organic oil cleansers, since they tend to lack in terms of formula elegance, but this easily beats out my favorite cleansing balms and oils when it comes to cleansing power and ease of use. Also, the cleansing oil smells really nice!
4. Whamisa Hydrogel Masks
Listeners of my K-beauty podcast must be sick of me talking about the Whamisa organic hydrogel masks by now, because I mention them so often. To me, they are some of the best K-beauty masks I've tried, and I always return to them when I need some extra "oomph!" in my routine. Whamisa offers three types of hydrogel masks made from fermented plant extracts, soaked in an essence that also contains fermented goodies such as soothing soybean ferment filtrate or dandelion root.
 

View this post on Instagram

 
I've tried and loved all three — the Organic Seeds, Organic Flowers, and Organic Fruits Hydrogel Masks are all equally awesome, though if I had to pick a favorite it would be the Whamisa Organic Seeds Masks with skin-brightening ingredient superstar licorice extract. After using this mask, my skin looks and feels extra bouncy and seems to have that "lit from within" glass skin sheen that so many of us lust after.
The two hydrogel mask parts need to be handled daintily, since they can tear rather quickly — the best way to do it is to pre-arrange them on the palm of your hand and then apply them to the face carefully.
5. Whamisa Organic Seeds Hair Essence
I have super thick hair that is, annoyingly, right in-between curly and straight, meaning that it's mostly coarse, frizzy, and needs a whole lot of product. I've been trying to go as silicone-free as possible lately, since I felt that my hair started to become lackluster from product residue. I've been adoring the silicone-free, sulfate-free Whamisa hair care range, with the hair essence my absolute favorite!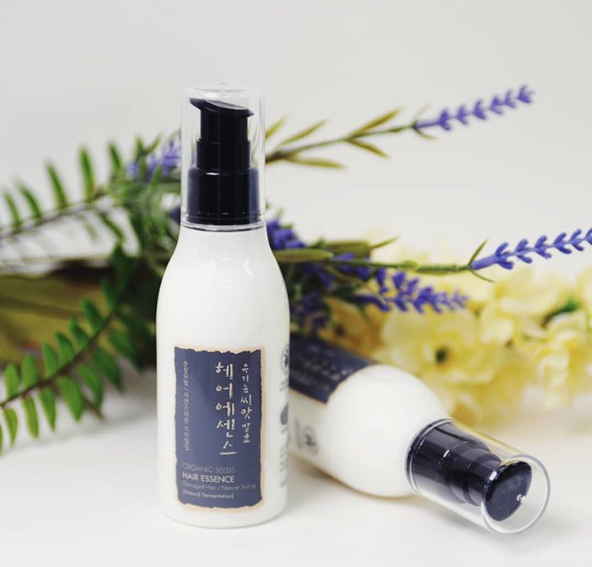 This milky, slightly tacky essence is best used on towel-dried hair, and a little goes a long way. In fact, I have found that using more than a pea-sized dollop will make my hair look dull. But used the right way, massaged into the lengths of your hair with your fingertips, it gives your tresses this perfect grip, making the hair feel and look more tamed and ever so slightly textured. The essence is enriched with argan and camellia seed oil, as well as fermented barley and oat kernel extract, said to strengthen hair.
Have you tried Whamisa yet? What are your favorite Whamisa products? Let's talk about it in the comments below!
---
Author: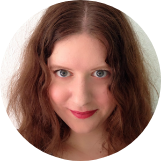 Ulrike Scherer
Ulrike has been fascinated by skincare since her teenage years. Her love for both writing and beauty led her to start her blog, "Sugarpeaches…loves", where she writes in both German and English about Asian, indie and niche brands, as well as European pharmacy gems and organic skincare. She also started her own podcast, The K-Beauty Podcast, which apparently makes a lot of people fall asleep — a fact that she sees as a compliment and totally not a worrying commentary on her content or voice qualities. You can also find her on Instagram @sugarpeachesloves!
---
Comments