The Top Indie Eyeshadow Palettes to Buy Now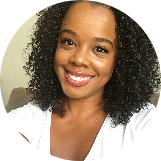 Sheryll Donerson
Dec 01, 2019
---
Because a girl can never have too many options.
---
Back in my day, when we wanted to buy well-made eyeshadow, we had to buy them all individually at the M.A.C counter. In college, I collected such a huge stash of individual shadows that I saved up my money and bought the huge, professional MAC trunk.
But now? It's all about the eyeshadow palette. If you wanted a palette back in my day, you had to find a M.A.C Pro store and pay extra to create a custom palette. Thankfully, those times are behind us, as the humble eyeshadow palette has completely taken over the eye makeup industry.
We know all of the heavy hitters in this industry — Anastasia Beverly Hills, Urban Decay, Tarte, Too Faced — but there's a growing number of indie darlings putting their hats in the ring. Some of these indie eyeshadow palettes you may have heard of, but some are so underground you may have to wait six weeks or more for your purchase because everything is hand-pressed in batches. Love supporting small businesses!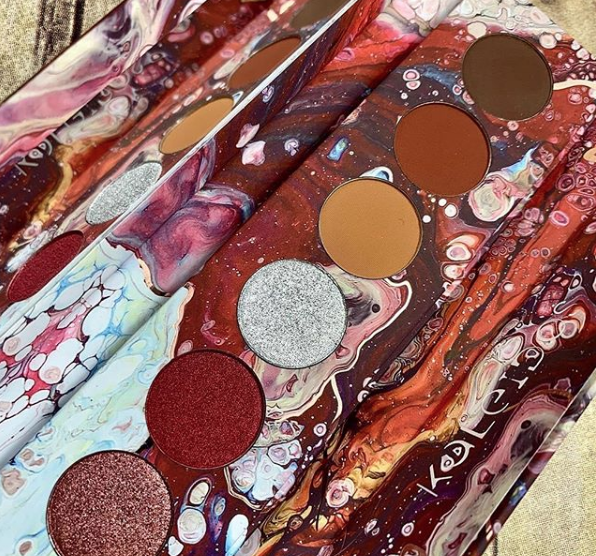 Are you in the market for some new eyeshadow? Check out my top indie eyeshadow palette picks from some of my favorite independent brands.
MaxUp the MakeUp Cosmetics
MaxUp the MakeUp is dedicated to making high quality makeup for all people, no matter their race, sexual orientation, age, or gender. Their latest eyeshadow release, called Sweater Weather, is the quintessential fall palette. Cider, Toasty, and Cinnamon are definitely calling my name!
 

View this post on Instagram

 
Midas Cosmetics
No lie, I screamed when I saw the pictures and swatches of the Coffee Collection palettes from Midas Cosmetics. I mean, those glitters alone are taking me out. You can buy them separately for an extremely affordable $12, or all four for $38. You know me, I'm taking all four, please and thank you.
 

View this post on Instagram

 
Bat Your Lashes Cosmetics
Do you want an eyeshadow palette that has every single color of the rainbow that you could possibly want on your lid? Well, Bat Your Lashes is here for you. Its mega-sized Dreambook palette is literally the size of a book and has an astonishing 63 individual eyeshadows. I mean, you don't really need anything else, do you?
 

View this post on Instagram

 
Love Luxe Beauty
Love Luxe Beauty's Foiled Rose eyeshadow palette is literally one of the most stunning palettes I've ever laid my eyes on. LIKE. I can't. It has six intensely foiled rose and gold colored shadows, complemented by three matte shades for blending. It's available for $35, and honestly, there are palettes out there charging $50-60 for this type of pigmentation. We really have to stan.
 

View this post on Instagram

 
Kaleidos Makeup
I am a huge fan of small palettes that pack a big punch with a great color story. You know, the ones that I can take on a vacation and I know that I can do night and day looks with the same palette. Well, that's pretty much every single palette from Kaleidos Makeup. I am OBSESSED with their neon technicolor turquoise palette that they just released. It's so unique and that color story is just *chef's kiss*.
 

View this post on Instagram

 
So what do you think of these indie eyeshadow palettes? Do you buy indie? What are you favorite brands? Let me know in the comments!
---
Author: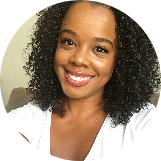 Sheryll Donerson
Sheryll Donerson got her start as a beauty writer by writing K-beauty reviews for her blog, The Wanderlust Project. These days, she's lifting heavy weights, eating tacos, drinking (too much) coffee and is 1/4 of the beauty podcast, Beauty Beyond Basics (or Triple Bees for short). You can find her on Instagram and Twitter at @sheryllrenata.
---
Comments