Ceramides 101: The Unassuming, Must-Have Skincare Ingredient for Healthy Skin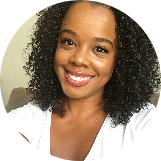 Sheryll Donerson
Mar 27, 2019
---
Peptides, EGF, stem cells — all the sexy, science-y sounding ingredients that everyone is drawn to for anti-aging. But really, what you need for healthy, glowy skin is as simple as ceramide. What this often ignored ingredient does and why it's a non-negotiable in every skincare routine.
---
Gimme a C. E. R. A. M. I. D. E. S.
What does that spell?
It spells the name of the super important yet often overlooked skincare ingredient: ceramides.
I had no idea just how important ceramides are until very recently. I have ridiculously dry skin on my body that is eczema-prone, so I use a lot of body lotion and body wash that tout ceramides as one of the important ingredients, but I never knew what they did until now. And when I found out, I was like, "OH FOR REAL!?" Everything made sense.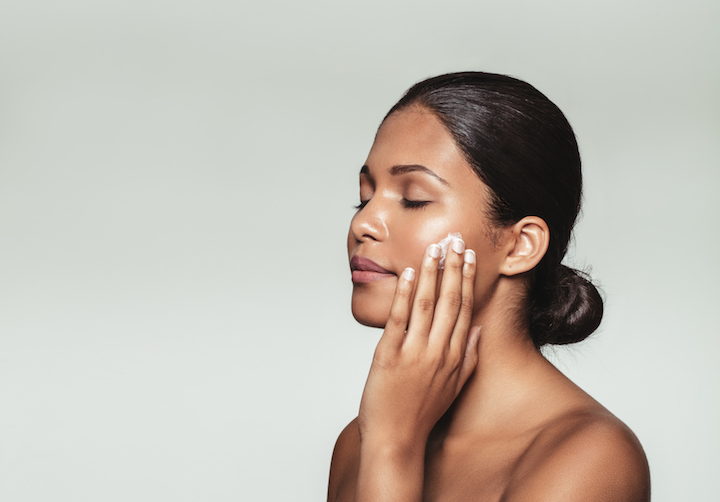 What are ceramides?
Ceramides are the lipids (or fats) that are found in the uppermost layer of skin. They make up at least 40 to 50% of the skin's composition and act as the "glue" that holds your skin cells together. Think of ceramides like the caulk between the tiles in your bathroom — without them, the tiles would just be a crumbling mess in your bathroom. So your skin is basically a hot dry-ass disaster without ceramides.
Ceramides are super important for protecting against environmental damage, keeping your moisture barrier intact, and making sure that your hydration levels stay high. They are also an anti-aging juggernaut, providing the necessary support to protect your skin. So yeah, ceramides are that girl, OK!
Why are they important?
Well, when your moisture barrier is compromised (or you have a lack of ceramides), your skin is susceptible to all sorts of problems: environmental damage; dry, patchy, skin; wrinkles; "deflated" skin. Those who have eczema and psoriasis have a lack of ceramides in their skin, which causes the extra dry and oftentimes itchy and flaky skin, so it's imperative that they replenish their skin with them properly. As we age, use drying skincare products, get sun damage, or have been in areas with tons of environmental pollution, the ceramide levels in our skin decrease. This is why people notice their skin gets drier the older they get. If you want plump, firm, hydrated, and balanced skin, it's important to make sure that you include ceramides in your skincare routine.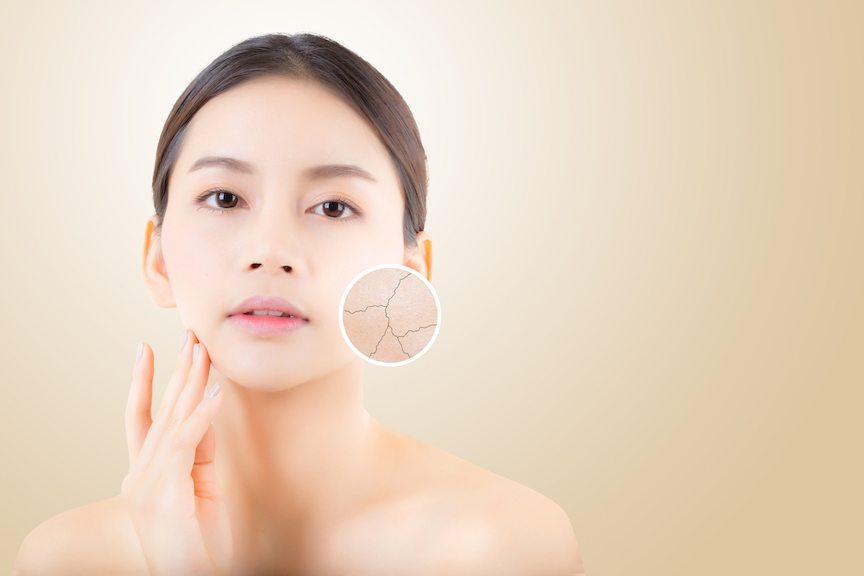 OOH girl, I'm in. So are they good for all skin types?
Of course! Ceramides are naturally made in your skin, so all skin types can benefit, no matter how oily, dry, sensitive, or acne-prone. But if you're skin is especially dry, flaky, or irritated, you can really benefit from adding products with ceramides.
So what's next? What can I use?
Thankfully, products touting ceramides as an ingredient are pretty easy to find — they will say it right on the label. And thanks to the newfound popularity (and some clever marketing), you can find ceramide products everywhere! A few of my picks are:
1. Skinfood Boosting Juice 2-Step Sheet Mask in the Ceramide flavor: OOOH GIRL. THIS MASK. I'm not the biggest fan of Skinfood, but this mask is a mood. It has two steps: Step one is a hydrating boosting ampoule, chock full of ceramide. Pat the ampoule in, and then apply the sheet mask. It has a noticeable hydrating and plumping effect without being oily, perfect for my oily skinned gals.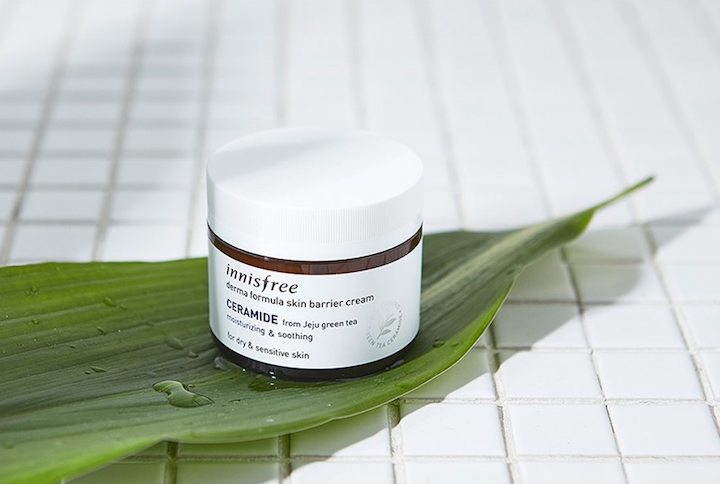 2. Innisfree Derma Formula Skin Barrier Cream: This cream is made with green tea ceramide, which mimics the skin's own moisture barrier. It has a super rich texture, but don't worry, it won't clog pores or cause breakouts. It just delivers that good ol' ceramide goodness.
3. The entire Dr.Jart Ceramidin line: Dr.Jart made an entire skincare line based on ceramides! There's an oil balm, a tinted moisturizer, a face cream, AND a body cream (goals!), as well as lip balms and a sheet mask. If your skin is in need of some repair and TLC, then this line is for you.
Do you love ceramides? How do you incorporate them into your routine? Let me know in the comments!
---
Author: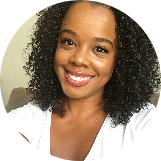 Sheryll Donerson
Sheryll Donerson got her start as a beauty writer by writing K-beauty reviews for her blog, The Wanderlust Project. These days, she's lifting heavy weights, eating tacos, drinking (too much) coffee and is 1/4 of the beauty podcast, Beauty Beyond Basics (or Triple Bees for short). You can find her on Instagram and Twitter at @sheryllrenata.
---
Comments