Let's Add This Must-Have Liner to My HG List: Grid Solution Liquid Eye Liner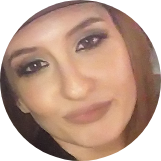 Coco Park
Mar 26, 2019
---
Contributing editor Coco is the queen of eyeliners. Seriously, she's tried them all. So when she says this eyeliner is HG, we all listen. Why the Grid Solution Liquid Eye Liner is holy grail material.
---
Do you ever get stuck in a rut doing the same stupid thing over and over again hoping for different results? That's me with expensive eyeliner. It's like I have a compulsion to pick up these $20, $30, even $40 eyeliners and bring them home, only to be left disappointed and unsatisfied like a bad Tinder experience. The worst part about all of this? I know where the good stuff is and I know it's going to cost a fraction of the price of these dumdum liners I keep falling for. Where is this high performing, low price point heaven? If you're reading this article, you probably already know it's K-beauty.
K-beauty has never failed me in the liner department. My all-time favorite gels, pencils, and liquids have all fallen under the Korean umbrella. Are there some Western products I've enjoyed? A few! Have they been way overpriced for what they delivered? Absolutely. For the money, I've gotten the best value from my K-beauty beloveds, and then some. There are so many brands that have given me the best performance and at  spectacularly budget-friendly prices: CELLNCO, Etude House, Tony Moly, and now we can add Grid Solution to my all-star lineup.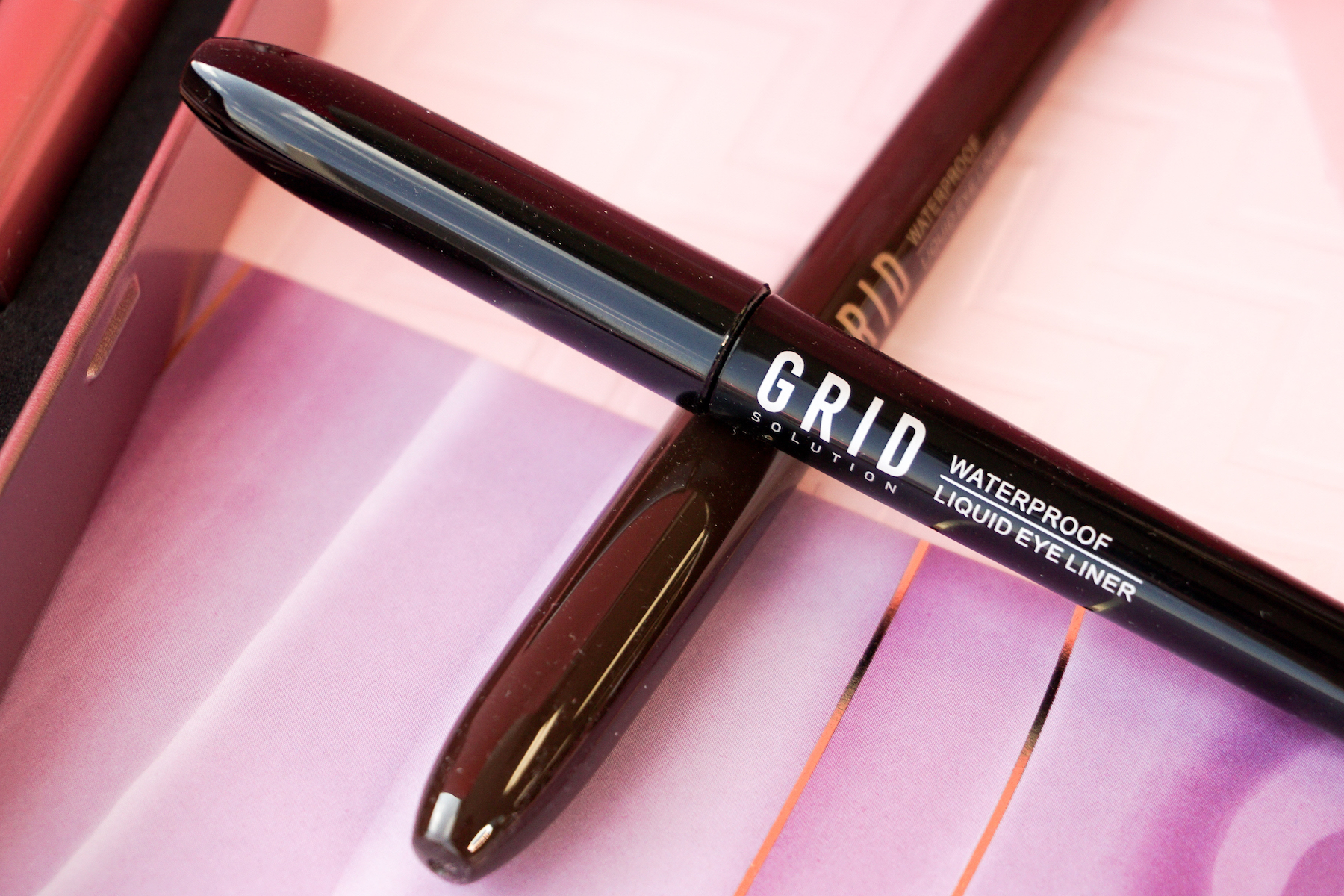 I am eyeliner obsessed. Right behind glow, eyeliner is the most important feature in my makeup looks. Not only am I obsessed, I ask a lot out of a liner. I need a smooth, non-draggy application, I need rich color, and I need it to last. I have both dry and ironically watery eyes. They're as annoying and problematic as I am, so it's fitting I guess. Because of this my eyes are fairly easily irritated and as a result, they water and make subpar eyeliner disappear annoyingly quick. With all of these barriers stacked against liners, it's a wonder any of them work for me at all. When one does work, trust that it's a superstar, and that's exactly what the Grid Solution Liquid Eye Liner is.
This package arrived in  the midst of a swirling snow storm — perfect weather to test a liner because I don't like to go easy on them. My initial impression right out of the box was "Whoa! This looks exactly like a fine-line marker from a stationary store!" That might not sound cool to you, but to a paper, pen, and stationary nerd (me), it was thrilling.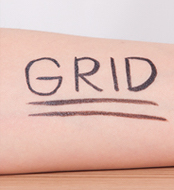 Opening it up sparked even more joy as it doubled down on the whole fine-line marker thing as that's exactly what it looked like inside as well. I swiped it on my hand and yep, marker-ville population Grid. Honestly I was way more excited than a person probably should be about an eyeliner, but again, that's the kind of weirdo I am. The swatch I made on my hand was clear, had a deep rich pigment, and the ink didn't seep out into the micro-lines of my skin. It was already off to a good start.
I did a quick makeup look and then broke the liner back out to test it on the eyes. It was honestly incredible. I have an extremely hooded eye — anyone with eyes this hooded knows the maddening frustration of a liquid eyeliner that transfers onto your hood the minute you relax your eyes. This liner didn't even kinda transfer. It dried instantly, and cleanly. Amazing.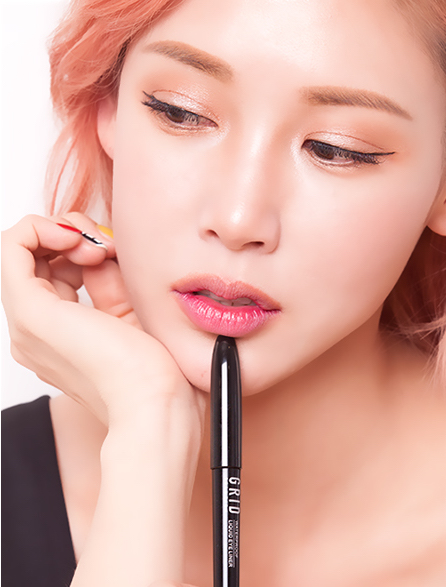 Now with that being said, that does have a drawback depending on how you use your liner. If you're one that likes to draw and then smudge it out, that ain't happening here. Once this sets, that's it, and your work window is shoooort. If you're a purposeful smudger, I suggest using this liner a different two-step way. What I like to do is go in with a smudgy crayon liner first, really get in the lashline, and then come in with a fine tipped pencil brush and smudge it all out into a nice smoky line and kind of drag it into a baby wing. Then I come through with the Grid liner and add an unstoppable sweat and tear-proof line over the smudgy one to refine everything and further define the eye. The makeup artist Katie Jane Hughes has several tutorials on Instagram using this technique that show a pretty good illustration of what I do, but I, of course, substitute my K-liners. When used this way it really works to its full potential and looks absolutely lovely.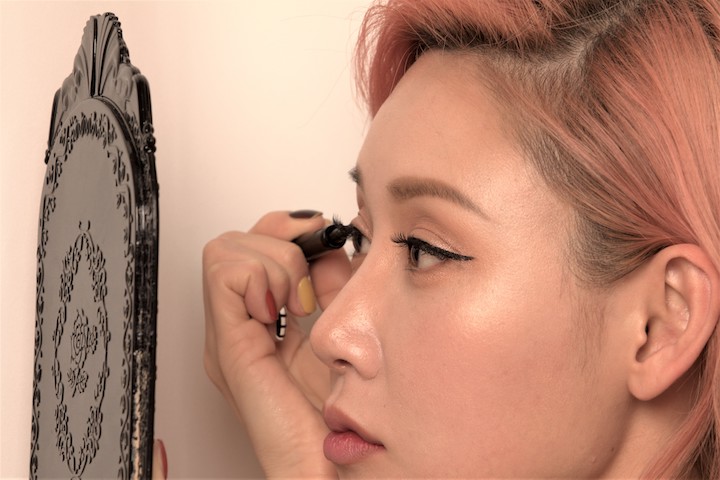 The tip of this liner is fine and pointed enough to freehand a wing if you're an expert liner and you have tight lids. I like to apply mine in short connected strokes since my lids are on a crepe-y side these days. I just got back from a late lunch (it's 3 pm here), and the liner I applied at 7 am looks brand new, that's even after I walked four blocks in the snow! If you can't tell by now, this is one of my new favorites. It honestly outperforms the $40 Surratt refillable liner I stupidly bought recently. Grid's liner is half the price of Surratt's refills and is much more tenacious and long-lasting.
The Grid lipsticks are pretty good, too
Another Grid product I had the pleasure to try was the Grid Solution Matte Lipstick. It's a really cool grippy matte formula. What I mean by grippy is it grips the lips in a really great way. I'm kind of obsessed with lipsticks in this texture right now. It's like this malleable soft matte stick that glides on and washes the lip in a wonderful wash of color. Light Choco is a real "my lips but better" shade that I've been lowkey obsessed with since it arrived. It compliments so many different eye looks and works for both cooler and warmer toned looks. I also like how tiny the bullet itself is. It slips right into my bag without taking up a lot of space, which works well for the clutch I've been using lately. It's about half the size of a regular lipstick case, and honestly I wish all lipsticks were small like this.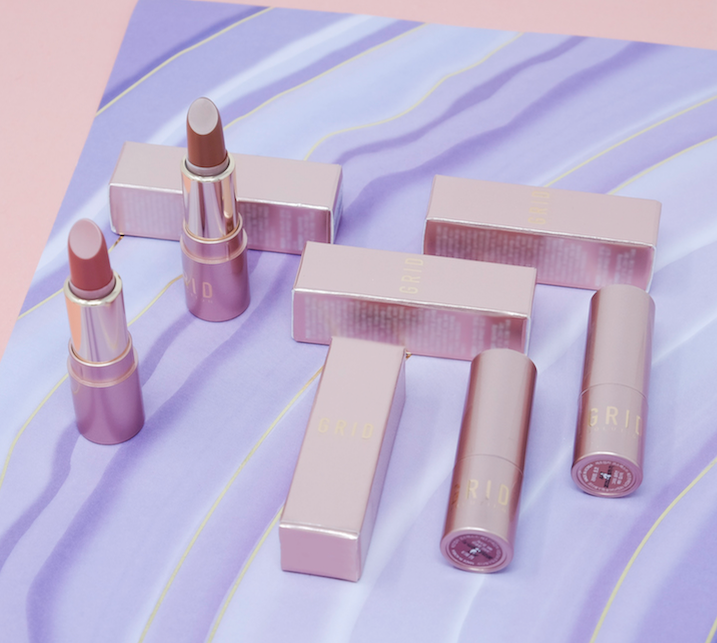 If you're not into lipsticks, there's also a liquid lip option, Grid Solution MLBB Ultra Matte. I've been moving away from liquid lipsticks recently, but I have to say the shade Fallen Leaves has gotten me back on the bandwagon. It really goes well with makeup using Pantone's new 2019 color of the year, Living Coral! It's sort of a warm orange that looks like, well, fallen leaves. It's really pretty and very flattering. I'm a fan!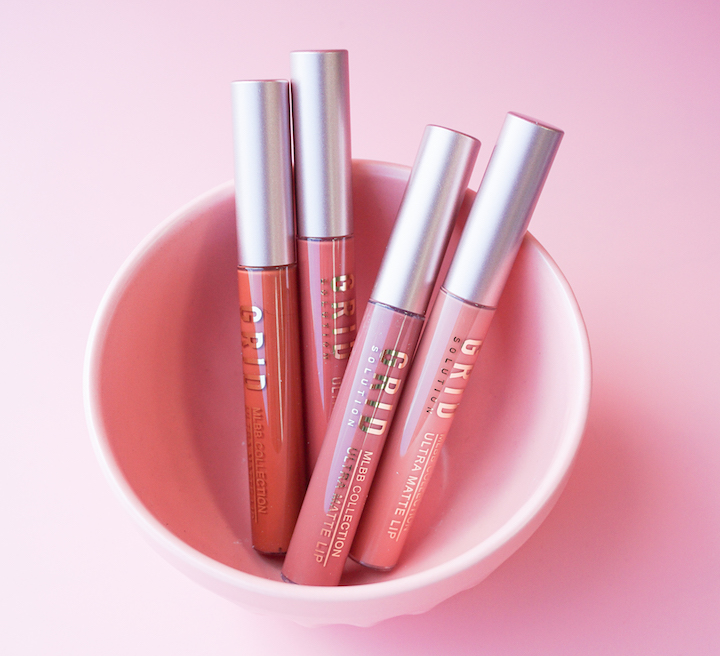 It looks like I'm going to have to add Grid to my ever-growing list of K-beauty cosmetic must-haves. I'm curious if any of you guys have tried it yet, and if so, why do you hate good things so much? I kid, I kid. But seriously, if you're looking for a great liner and quality lips, you've got to give this line a shot!
---
Author: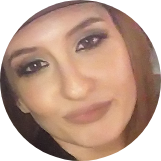 Coco Park
Coco Park is an author, beauty journalist, blogger, podcast host, and all around oddball living in Montreal Quebec with her family. Originally from the southern USA, she worked for several years in the makeup industry as a professional makeup artist and holds a certificate in esthetics. She is a proud member of the Choctaw Nation of Oklahoma. Want to know more? Check her out on the Beauty Beyond Basics podcast, on her blog TheBeautyWolf.com, on Instagram @thebeautywolf, and in her book "Korean Beauty Secrets: A Practical Guide to Cutting-Edge Skincare & Makeup."
---
Comments