Redness Giving You the Blues? Why It Happens & What To Do About It
If your complexion is suffering from redness, it could be cause for concern — or simply a gentler approach to skincare. Here's what you need to know.
---
A quick Google search of "causes of red skin" is enough to leave anyone terrified for life. Could it be rosacea or perhaps seborrheic dermatitis? What if it's an allergic reaction or psoriasis? Is the whole world going to end? I hope not — I've got redness to battle first.
The list of possible causes for an abnormally ruddy complexion is enough to make anyone slam their laptop shut in horror. Of course, there are many relatively less horrifying things that can turn your skin red, including sunburn, acne, and even physical exertion. Redness may be the result of something as simple as your evening jog, or it could point to more a severe condition. While reasons may be varied and vast, making sure that you are informed about your own skin is the most important part.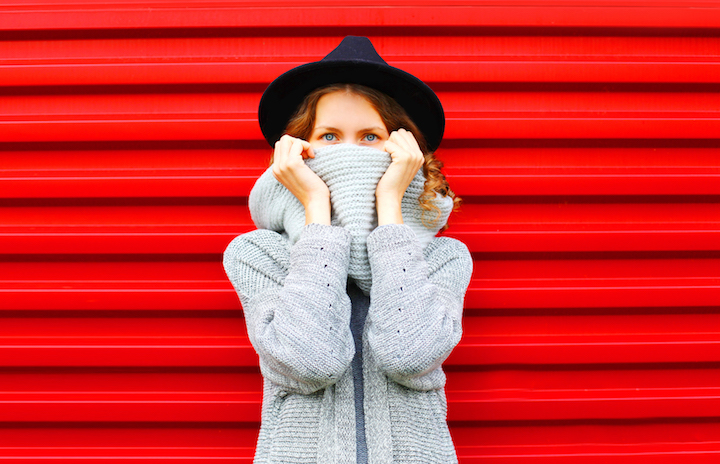 Some medical reasons for redness
The American Academy of Dermatology lists the following reasons and conditions for skin redness. Note that these are some of the less common causes, so you need not panic at the first sign of redness. If you do think you have one of the below conditions, you should seek medical attention.
 Seborrheic dermatitis: A common skin condition that appears as a red rash. Skin may also look oily, dry, or scaly.
 Rosacea: That "blushing" cheeks look that never seems to go away.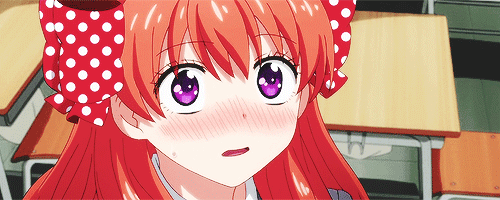 Allergic reaction or skin irritation: This is also known as contact dermatitis and is caused when something that touches your skin either irritates it or causes an allergic reaction.
 Reaction to a medication: Some medications advise that you avoid too much direct sunlight. Others, such as steroids, may cause your skin to redden if used for longer than directed.
 Atopic dermatitis: Often called eczema and can result in rashes that are extremely dry, scaly, and itchy.
 Psoriasis: This condition causes the skin to make new cells rapidly, in days instead of weeks. These skin cells pile up on the surface of the skin, resulting in raised, scaly patches.
 Spider veins: Tiny red veins that may be caused by sun damage.
 Shingles: A painful, blistering rash that can appear anywhere on your skin.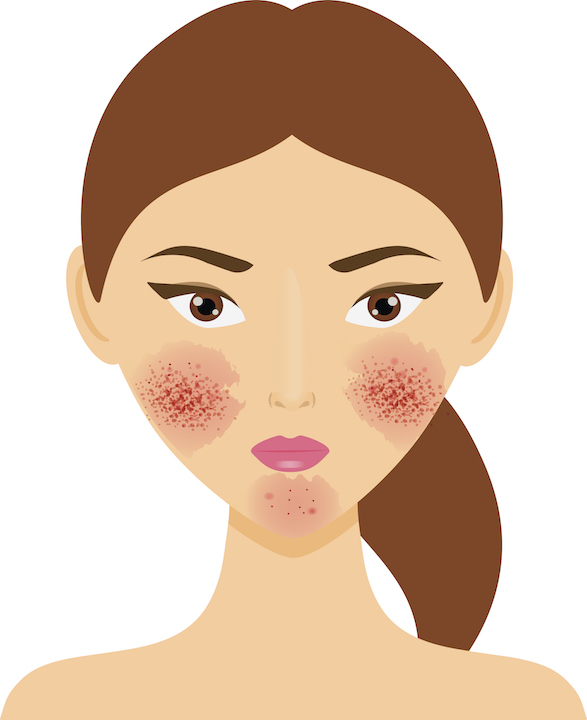 Lupus: This is an autoimmune disease, meaning that your body's own immune system mistakes part of your body as something foreign and attacks it. Lupus results in redness and swelling of the skin.
 T-cell cutaneous lymphoma (CTCL): A rare form of cancer that is present in a type of white blood cell called the T-lymphocyte (T-cell). T-cells are found in the skin.
Again, getting the right diagnosis from a qualified physician is essential if you think you might have any of the above conditions. If what you think you have, however, is just plain old sensitive skin and/or redness, perhaps from irritation, consider these causes.
Other potential causes of redness
Sometimes redness is caused by more mundane things that are thankfully more manageable. If you're battling red, sensitive skin, you may be able to effect change just by making some simple swaps in your skincare routine.
1. You're using the wrong cleanser
If you are using a foaming cleanser with ingredients such as sodium lauryl sulfate, sodium laureth sulfate, or ammonium laureth sulfate, you may be stripping your skin of its natural oils. These ingredients are all surfactants and are used to cut oil from the skin. The more foam you get from your cleanser, the more drying it may be for your face.
Instead, try the SanDaWha Natural Mild Cleansing Oil for something gentler. It's made from over 99% natural ingredients and uses 61.55% Jeju camellia seed oil to remove makeup and sunscreen.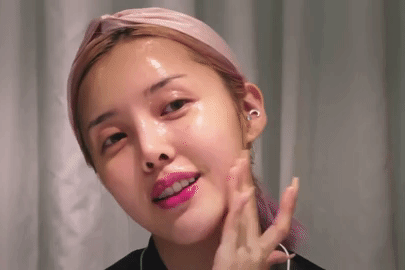 Also, learn more about why you need to switch to a low pH foaming cleanser here.
2. You're over-exfoliating
Everyone wants smooth, baby-faced skin, but sometimes we overdo it in our attempt to get it. Overuse of glycolic acid or AHA, which may be present in your scrubs, moisturizers, and astringent toners, can really harm your skin. If you do choose to exfoliate, make sure you don't over-exfoliate and are using the right products.
3. You're being too rough with your skin
Always remember that your skin is not your enemy — it's your ally and you should treat it as such. Try to pick the gentlest options when it comes to skincare, because anything too harsh can have lasting damage. K-beauty products are generally designed to improve the condition of your skin, instead of cloaking or stripping it. Incorporate low pH cleansers, hydrating toners, soothing serums, moisturizers, and sunscreens into your routine.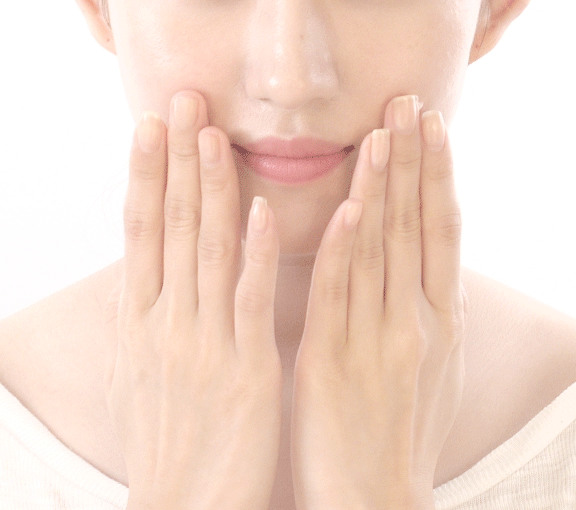 If you're experiencing redness, start by repairing your moisture barrier and cutting out any exfoliants. Ceramides can help to seal the cracks between skin cells. COSRX has your back with the Honey Ceramide Full Moisture Cream, while seaNtree's Cica Soothing Cotton Masks can help soothe and moisturize with ceramide and calming Centella asiatica extract (more on this ingredient below).
4. You're spending too much time in the sun (sans sunscreen!)
The number one rule for protecting your precious skin is to STAY OUT OF THE SUN. If, for whatever reason, you need to expose yourself to those ghastly rays, use protection. By protection I mean a good sunscreen that will defend your skin against UVAs and UVB rays. UVA will age your skin cells and damage their DNA. They will cause wrinkles and can also play a role in some skin cancers. The UVBs are the main rays that cause sunburns and are thought to cause most skin cancers.
With all the choices in sunscreen out there, many with no white cast and elegant formulations, you have no excuse. I'm personally a fan of Innisfree's Daily UV Protection Cream Mild SPF35 PA++ because it's so affordable and absorbs quickly.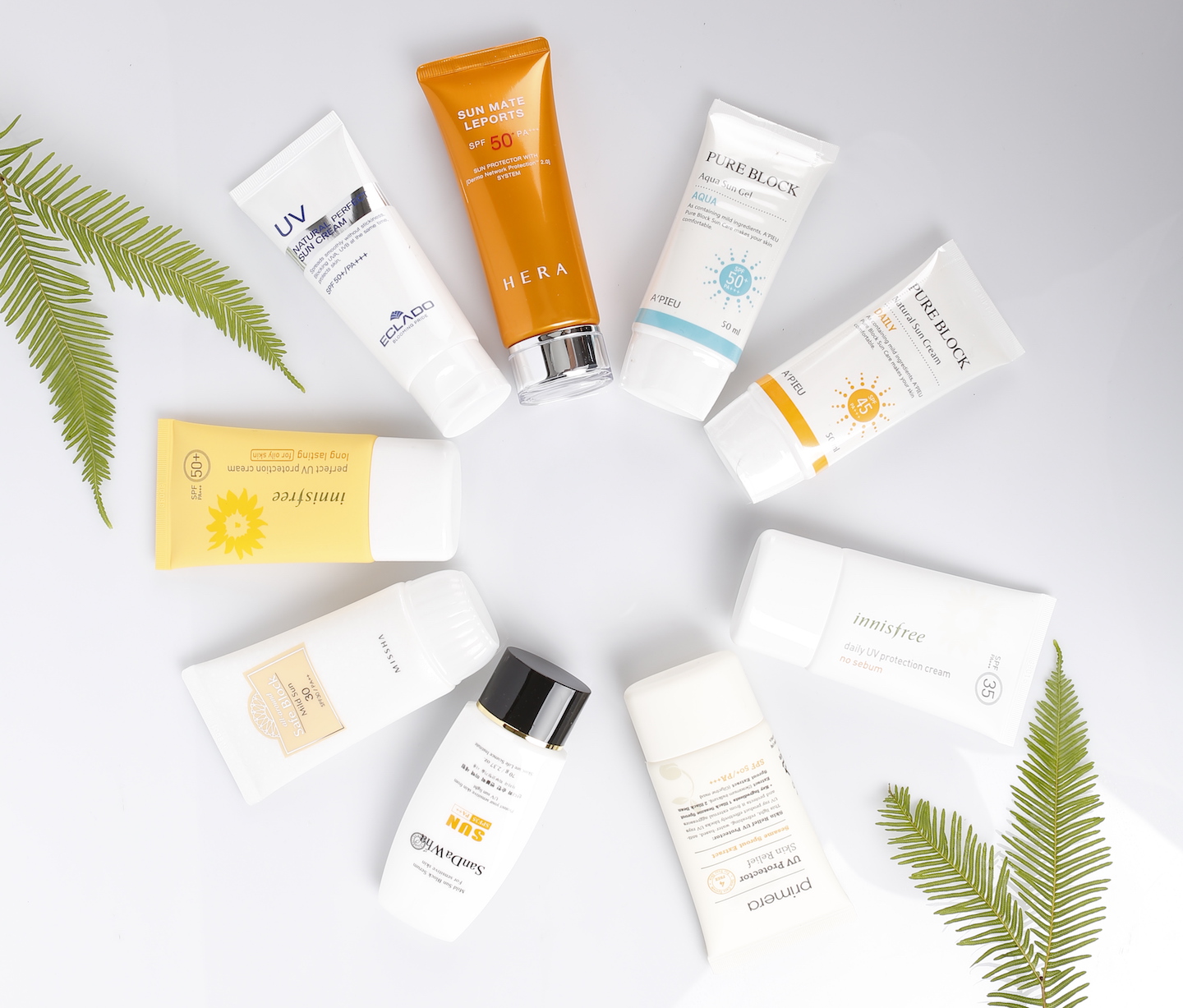 How I'm dealing with redness and sensitive skin
I've noticed significant redness on my face over the course of the winter, and although it is not due to one of the above listed medical reasons (thankfully), it's been enough that I've had to seek out a remedy. I've found great relief in Centella asiatica, also known as cica or "tiger grass." It's an Asian herb that is steeped in history and lore. There is an ancient Laotian legend about a young farmer who observed tigers rolling in this grass to heal their wounds. While it may be difficult to confirm this long-gone farmer's story, a more recent pharmacological review has called this medicinal herb a potential "cure-all."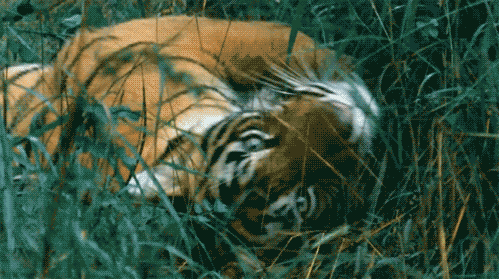 Dr.Jart's Cicapair Collection is specifically designed for redness, acne, and blemishes, and I've incorporated the Cicapair Tiger Grass Re.Pair Serum into my routine. The serum is refreshingly green, highly concentrated, and absorbs quicker than I can say "tiger grass." The serum's "herbs complex" — Houttuynia cordata, yarrow, resurrection plant, and chlorophyll — helps to support my skin's barrier, while the "minerals solutions botanic complex" of sodium, potassium, calcium, magnesium, and osmopur work together to soothe. I love the dropper feature the most, as it allows me to apply the serum without touching the product unnecessarily.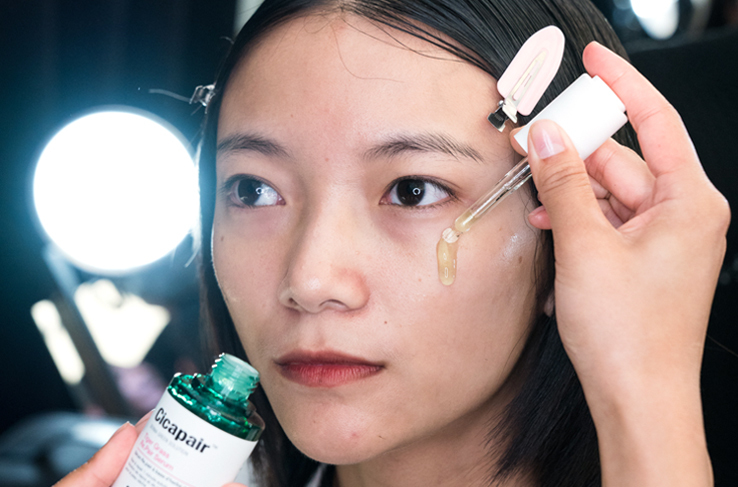 Once the serum has been absorbed, I've added the Cicapair Tiger Grass Re.Pair Cream. It's slightly thicker than my regular Laneige Water Bank Moisture Cream, but it leaves me feeling like I've applied a layer of velvet to my skin. Both work hand-in-hand to improve skin hydration, reduce redness, and soothe inflammation.
Do you suffer from redness? What have you used that have helped you? Let's talk about it in the comments below!
---
Author:
Megan Bursey
I'm Megan, and I'm obsessed with travel, beauty and LGBTQ rights. I hail from South Africa, where I cut my teeth as a journalist, writing for the biggest-selling English magazine in the country. I spent three years in South Korea and discovered a passion for K-beauty and the jjimjilbang. I'm always on the go, but I make time for my skin. Follow me on Instagram at @meg______b and at linkedin.com/in/megan-bursey-530b4177
---
Comments