Climate Change: How I Adjusted My Skincare Routine to My New Life in the Desert
When a beauty writer switched cities and continents for a new home (for the second time!), she discovered that of the many adjustments in her new life, her skincare regimen also needed some serious tweaking to deal with arid desert conditions. Thankfully, when it comes to hydration for her new skincare routine in the desert, Korean beauty is all over it.
---
I've recently made a big move, 6,336 miles big, across the wide oceans from one distinctive city to another. After three fantastic years in South Korea's bustling capital, Seoul, I decided I needed a change and some new scenery.
I traded in the bright lights of Gangnam, the endless shopping in Myeongdong, the aesthetic everything, and the towering high rises of the city for something quite opposite — Tucson, Arizona. I wasn't quite expecting to need to trade in my beauty routine though.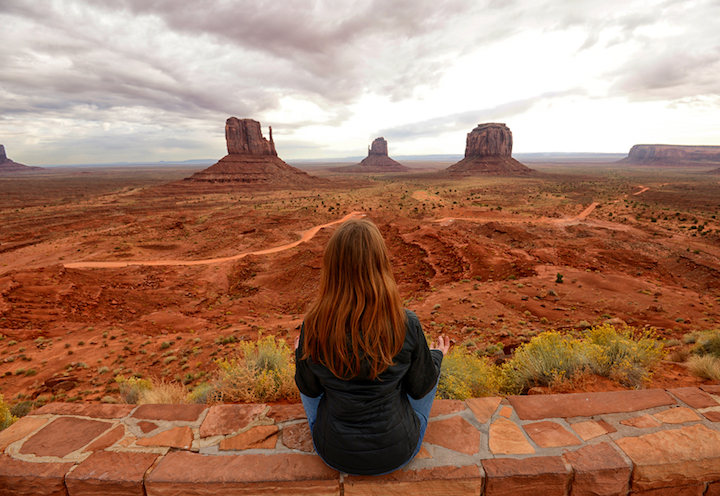 Moving from a place of extreme humidity to one quite opposite — bone-dry to be exact — required more than a wardrobe change. I quickly learned that I needed to provide some much needed moisture for my skin, and it was a little easier than I anticipated.
First, seasonal changes (or lack thereof)
When I first moved to Korea, I was asked by multiple locals whether my country (South Africa) had different seasons and was reminded frequently that Korea had four distinct seasons. I didn't really understand the point of this clumsy question, because surely all countries have four seasons? Only after living through the scorching summer, enjoying the springtime cherry blossoms, watching the fall foliage change color, and literally freezing through months and months of wintery cold did I realize just how distinct they were.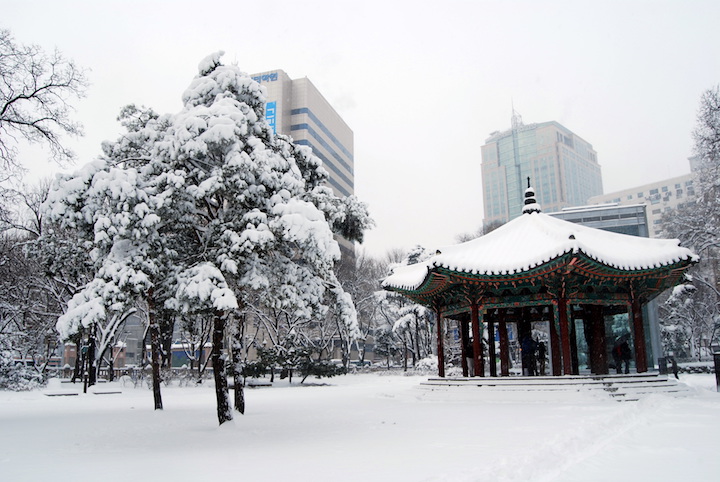 Sure, hundreds of other countries around the world experience distinct seasons, but it is the degree to which Korean culture revolves around the seasons that sets it apart. Food, for example, is one aspect of the culture that changes as the seasons do. Kimchi is made in the late fall, fresh 나물 (herbs) are picked in the spring, and summer is the perfect time to slurp up a bowl of 물냉면 (cold noodles).
Seasonal dishes aside, moving across the world required a massive change in my approach to beauty. Where I once had to deal with the inescapable heat and humidity of Seoul, I now had to face the dryness of the desert. It's been said that Tucson has 10 months of summer and two months of the other three seasons all crammed together. The Sonoran Desert that surrounds my new city ensures that humidity is no longer the name of the game. Having two major seasons, summer and winter, with summer temperatures often exceeding 111°F, meant I had to take some new measures in the name of beauty.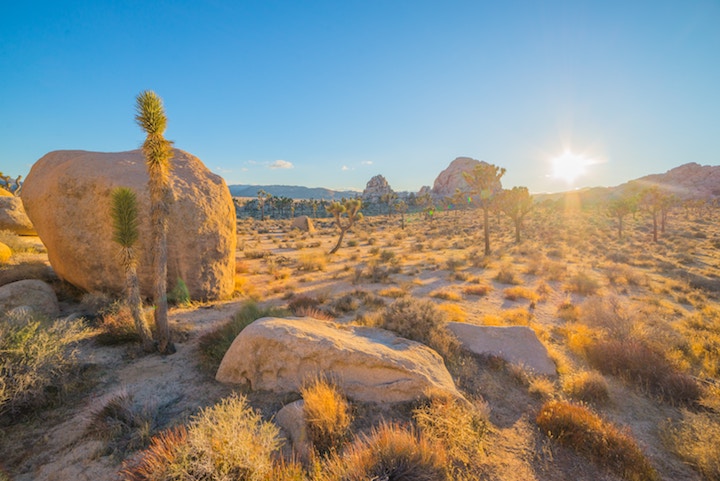 Gone were the days of walking around with a portable, battery-operated fan just to blow some of that sticky Korean heat off my body. Now I move from air conditioned bubble to the next artificially cool space, daring not to stay out in the sun for too long. One of the pros is that I can keep a tan all year-round.
Skincare: In with the new
One beauty item that proved useful as I moved across the world was my Mamonde Floral Hydro Mist. If you must know, I'm a die-hard Mamonde fan and adore absolutely every product I've tried. Where I once used the Hydro Mist to battle the humidity in Korea (hello summer in Busan!), I use it now to hydrate in this sunbaked climate. The brand's tagline "Inspired by Flowers" is totally appealing to me, and the hydrating power of this mist comes from the narcissus bulb (also known as the daffodil). The narcissus represents rebirth and new beginnings, and this fine mist stops nothing short of pure hydration.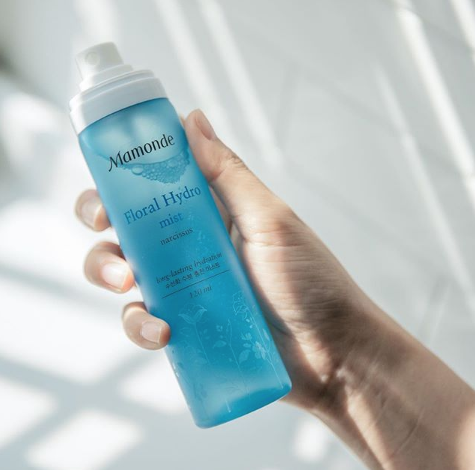 With the temperatures cooling down, winter is somewhere just over the horizon. Although winter here reaches an average minimum of 58°F, it's a lot more bearable compared to Seoul's 27°F. And as it becomes cooler and drier, my lips have started to suffer. If there's one thing I've learned, it's that Korean beauty will never let you down when it comes to moisturizing. Enter Aritaum's Ginger Sugar Overnight Lip Mask. Shea butter comes to the moisture party with this sweet-smelling concoction, and my lips are now free from any dreaded, ghastly cracks. I apply it weekly to keep my pout as smooth as possible.
My cleanser is currently the all-round favorite COSRX's Low pH Good Morning Gel Cleanser, and I'm nearly 7/8ths of my way through the bottle. I've set my eyes on COSRX's Low pH First Cleansing Milk Gel as something fresh and maybe a little more moisturizing. As much as I love the former's tea tree oil scent, I'm in search of something a little richer.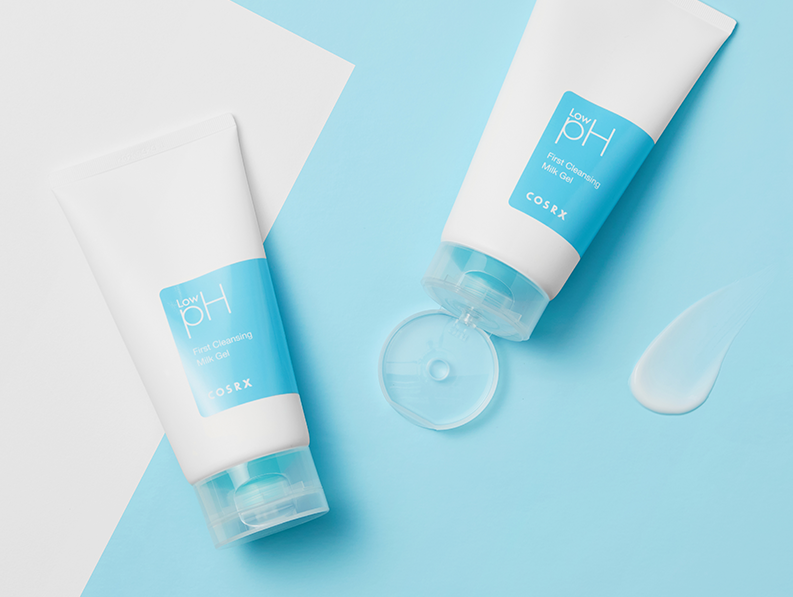 I've made a switch in my nighttime skincare regimen as well. Once a week, I use a mild facial peeling gel from Primera, an AmorePacific brand (they also own Laneige, Innisfree, Etude House, IOPE, and Hera). Its main ingredients are broccoli, chamomile, and neem tree extract, and these help to remove facial impurities and old dead skin. Getting rid of that tired skin is as easy as massaging the clear gel onto your face for less than a minute and watching in slight panic as the dead skin starts to form small balls under your fingers.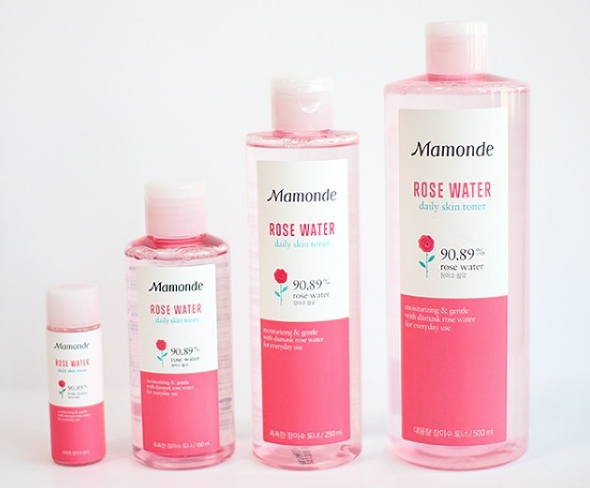 After the horror show of my clumped-up dead skin cells, I wash it off with warm water, spritz with my HG Mamonde Rose Water Toner, and finish with my new favorite sleeping mask from Labiotte. It's called the Night Affair Evening Mask, and it makes me feel like my skin is having an illicit affair with deep moisture. There are no bad ingredients in this dreamy, purple-tinted mask (think ammonium, laureth sulfate, triethanolamine, and other sulfates), and some of the good ones include plant extracts, glycoproteins, which are skin energizing, and English lavender. It absorbs well, helps with dullness and dehydration, and makes my face feel like a newborns on waking.
It's these small changes to my desert skincare routine that have helped my skin adjust from being in a super humid climate to an equally dry one.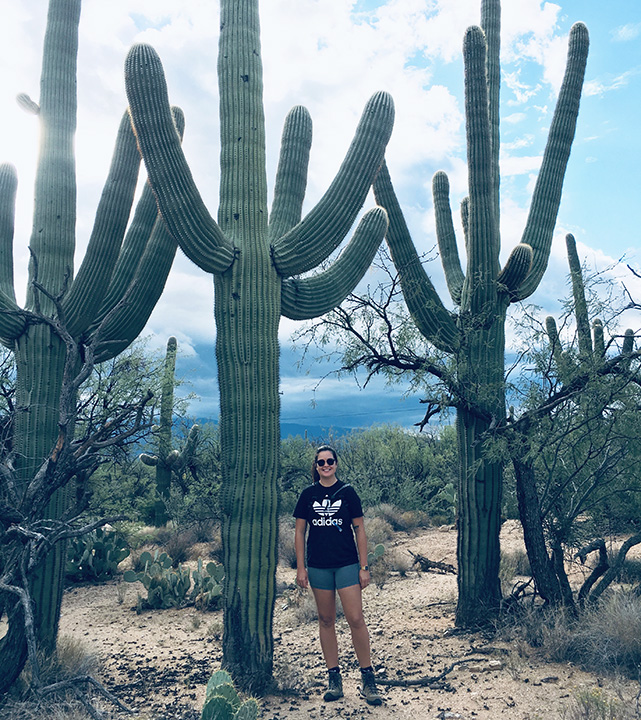 My new home is surrounded by the world's largest concentration of the Saguaro cactus — the ones that have the cute arms popping out, the ones that have become popular as tattoos. There is maybe one and definitely no more than two high-rise buildings in downtown Tucson, and it's so dark that the Milky Way is on display every single night. It's definitely not Seoul, but it certainly has plenty of character.
Although I'm heartbroken to be so far away from such a vibrant, dynamic, and energizing city, I've decided to make the most of it out in the desert. If anything, I've learned that I can get by with a little help from Korean beauty.
---
Author:
Megan Bursey
I'm Megan, and I'm obsessed with travel, beauty and LGBTQ rights. I hail from South Africa, where I cut my teeth as a journalist, writing for the biggest-selling English magazine in the country. I spent three years in South Korea and discovered a passion for K-beauty and the jjimjilbang. I'm always on the go, but I make time for my skin. Follow me on Instagram at @meg______b and at linkedin.com/in/megan-bursey-530b4177
---
Comments