The Skincare as Makeup Look Is Everything RN — Here's How to Get It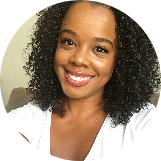 Sheryll Donerson
May 15, 2019
---
Say hello to the dewier, glowier, more sophisticated cousin of the no-makeup makeup look: skincare as makeup. And with healthy, hydrated, gleaming skin the preferred look rn, it's easy to achieve your beauty lewk with the right products. (The cherry on top: the extra minutes of sleep in the morning.)
---
I was scrolling through my Instagram explore page before bed (a habit I need to break, but I'm only human, OK) when I saw a woman take some sort of serum and apply it to her cheekbones. I stopped scrolling and watched the rest of the video. She lightly dabbed it in, and then with a coy smile, turned her face to the light to illuminate her cheekbones, and BOOM. I literally opened my mouth in surprise. She'd used a serum as a highlight — I couldn't believe it. It looked so natural, dewy, and glowy, exactly how you'd want your highlight to look.
In a world of tons of contour, blinding gold highlight, and crazy colorful eye looks (which is beautiful btw), it was really refreshing to see such a natural-looking makeup look achieved with skincare. It got me to thinking — is there a way to use your makeup as skincare? No-makeup makeup is a thing, so why not just skip the whole makeup part and use skincare as makeup? What are some multitasking products that can be used to achieve that natural, dewy makeup look? Honestly, we don't have time for all that extra ish in the AM, so skincare as makeup is a whole ass mood. Let's take a look!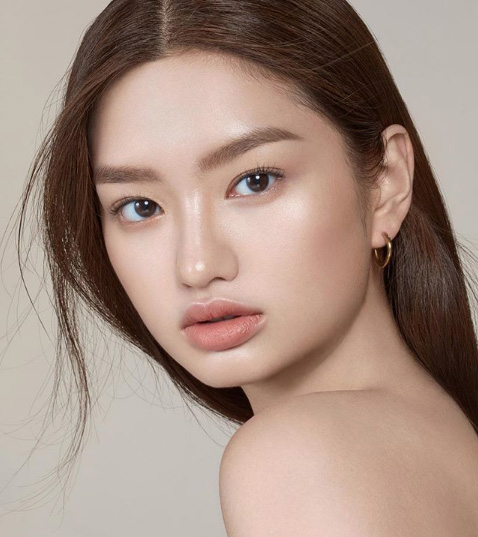 Your base
Your base makeup is the foundation (haha, get it, OK I'll see myself out), so for a dewy, non-oily glow that looks like you drink gallons of water and juice all day long, try the Banila Co. Miss Flower and Mr. Honey Cream. This cream is SO popular that when it was announced it was going to be discontinued, people bought it by the busload. Thankfully, you don't have to hoard it, because Banila Co. got the memo and re-released it in all its glory.
It's made with 42% black fermented honey extract, which acts as an anti-inflammatory and skin stress reducer. It literally feels like velvet and makes your skin feel like velvet. It plumps, smooths, hydrates, and makes your skin look like you've put on a cushy layer of foundation, without the color coverage.
Refresh the under-eye
Dry and puffy under-eyes can really ruin a bomb no-makeup look. This is where one of my holy grail products comes in, the JayJun Roselle Tea Eye Gel Patch. You get the whole gamut of under-eye benefits with these patches: There's hibiscus flower extract to nourish and soothe your delicate under-eye area and orange extract to help brighten those tired eyes.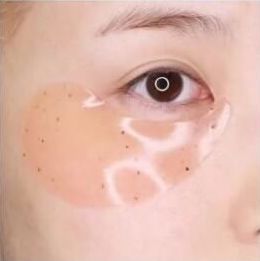 If you don't have time for patches, you can try my other favorite from my living-in-Korea days, the Innisfree Orchid Eye Cream. It's SO luxurious without the high-end price tag. Thanks to Innisfree's patented Orchid Elixir, it delivers a powerful anti-aging punch as well as attacking dark spots, crepey-ness, and dry skin.
Kilowatt highlight
Depending on what level of glow you're going for, you can highlight with either serum or an oil. Or you can be a true revolutionary and use a 2-in-1 (or really, 3-in-1) product: the Leaders Insolution Aquablend Oil Serum. One of my favorite sheet masks is the one that actually uses this serum in it, so when I found out there was a standalone product, I was sold.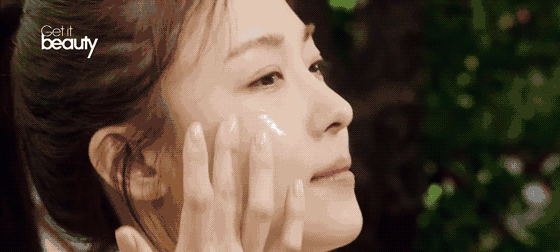 It's formulated with Italian white truffles, which makes your skin plump, dewy, and ultra hydrated. Instead of using it all over, pump some on the back of your hand, suck in your cheeks, take some of the product on your fingers and gently tap, tap, tap onto your cheekbones. BOOM!
My lips are poppin'
I, for one, don't feel put together until I put my "lip" on. But since we're going for the skincare as makeup thing, we're gonna skip the gloss and lipstick, and instead go for a lush, hydrating lip balm, like the absolutely adorable Aritaum Heart in Balm lip balm. They're infused with a hefty dose of hydrating ingredients like shea butter as well as argan and apricot oil. AND they come in 10 shades, so you get the benefit of a lip balm with a cute li'l tint thrown in the mix. The shade Brick in Forever is a bop, OK!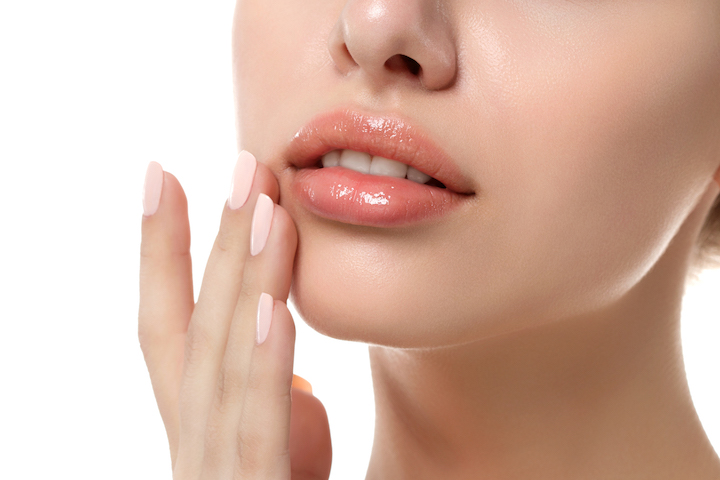 Another option is the Laneige Lip Glowy Balm, which is basically the daytime counterpart to Laneige's famed Lip Sleeping Mask. The balm is housed in a silicone tube for easy application, and the super shiny balm-meets-oil texture is more a treatment than color, but the super juicy finish and to-die-for fruity scent will make you feel like summer will never end.
Have you used skincare as makeup? How do you do it? Let me know in the comments!
---
Author: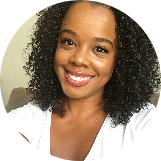 Sheryll Donerson
Sheryll Donerson got her start as a beauty writer by writing K-beauty reviews for her blog, The Wanderlust Project. These days, she's lifting heavy weights, eating tacos, drinking (too much) coffee and is 1/4 of the beauty podcast, Beauty Beyond Basics (or Triple Bees for short). You can find her on Instagram and Twitter at @sheryllrenata.
---
Comments