When I Got Married, I Didn't Just Gain a Wife But a K-Beauty Partner, Too
Here's to finding true love (and a K-beauty partner to share your serum obsession with).
---
Before you get married, no one ever tells you that one of your simple pleasures will be sharing skincare tips or spending time applying sheet masks to each other's faces over a glass of wine.
No one tells you that your skincare range (and wardrobe) will double in size, and that you'll get into deep discussions on why tiger grass is so beneficial for redness and when the best time to apply an ampoule is.
With all that was not said, I had the opportunity to learn firsthand. I learned very quickly that sharing is indeed caring, and that we could both benefit from each other's knowledge, experience, and skincare products.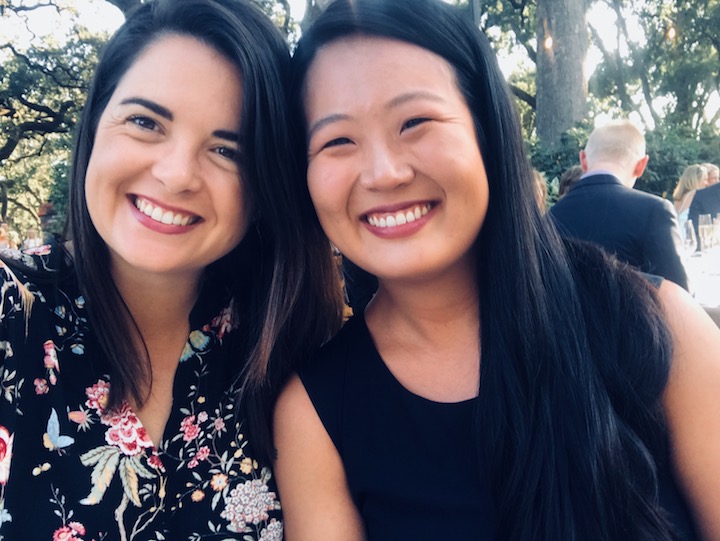 My wife, Yeri, who is Korean, and I (South African) got married just six months ago. We met in quite the typical millennial fashion (Tinder) while I was working in Korea. I asked her out for dinner, she ended up paying in an attempt to impress me, and before I knew it, we were exploring the streets of Gangnam together as a loved-up couple.
Needless to say, we clearly hit it off from the get-go. After a whirlwind romance, moving continents to be together, and finally settling in Arizona, we have become a team on a number of different fronts.
Our bathroom cabinet now looks like a tribute to K-beauty. Each shelf is crammed full of everything from toner to serum, face oil to sunscreen. You'll find some of our top choices, from Mamonde, Dr.Jart, Laneige, Purito, Swanicoco, COSRX, Labiotte, and even some gold caviar ampoule cream from Lebelage.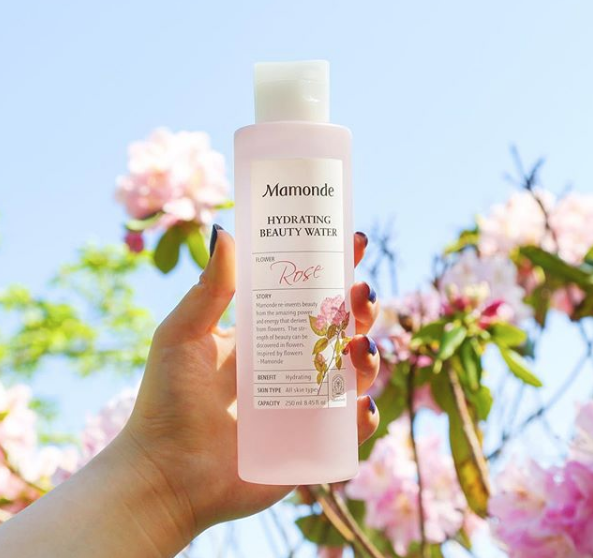 Each product has its own little story in our lives, its own reason for being there. My undisputed favorite, none other than Mamonde's Rose Water Toner, has ended up serving both of our soothing and moisturizing needs. Since moving to the U.S., we've had to become extra crafty in ensuring our supply is updated. Because there are two of us going through each bottle, it only lasts half as long.
I discovered that Yeri is one of those 7-skin method girls who enjoys layering her toner for extra moisture, so you can just imagine how quickly we fly through it. We've even got a friend in Seoul to ship a few lifesaving bottles across the sea, stashed below boxes of Pepero and hidden among packets of spicy ramen.
As a married couple, we have learned to become very comfortable with our natural, makeup-free, and genuine selves. Recently, I was battling with clogged pores on my nose, and Yeri came to the rescue with a box of charcoal nose strips from Dewytree. In true couple fashion, we applied them at the same time, comparing how much gunk we each managed to extract. No judgment, ever.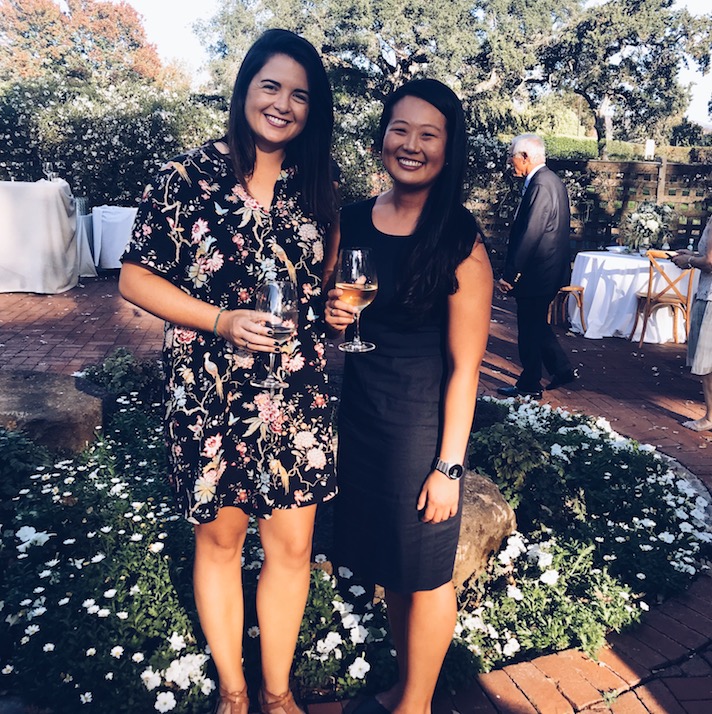 Grossness aside, we've become each other's biggest fan and most fervent supporter. When it comes to getting ready to go out in the evenings, many laughs are shared in front of the bathroom mirror while we're doing our faces. I admire my wife's skillful liquid eyeliner application, although I've given up on that look since nearly blinding myself. Yeri regularly comments on how quickly I get my makeup done (I'm a very minimalist type of girl), and I use that extra time to help straighten her hair (because who can actually get the back of their own hair perfectly anyway?).
Marriage is a give-and-take kinda thing (I think), and we've done remarkably well in sharing what works for us and opening ourselves up to learning from the other.
She introduced me to the wonders of tiger grass, aka Centella asiatica, through her Dr.Jart Cicapair range, and we've subsequently been on a tiger grass bender with some of Purito's range. I taught her about facial oils and how beneficial they can be for extreme dryness. Next in line is COSRX's Balancium Comfort Ceramide Cream, which is looking to be another HG product for me.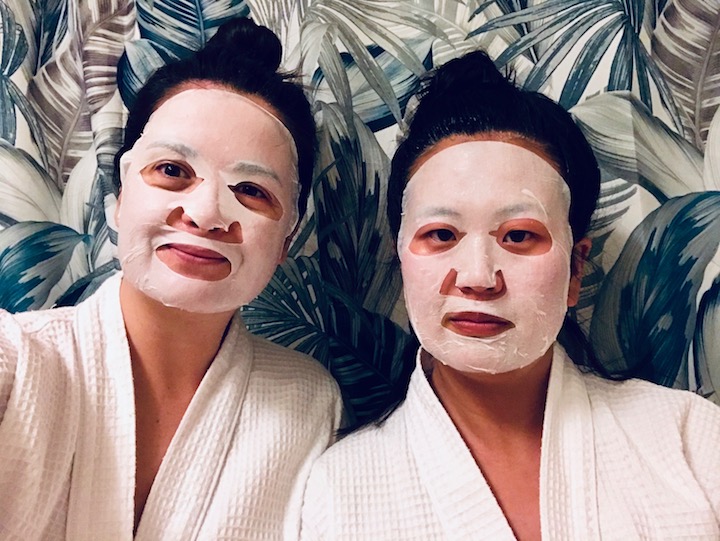 Sheet mask night is one of our favorite things to do, especially while cuddled up on the couch with some binge-worthy Netflix show in the background. Sharing our experiences with each new product we try definitely has its perks, and we've both learned that there is never a one-size-fits-all solution to skincare. Respecting that different ingredients work differently for our individual skin is something to take note of.
Summer is just around the corner here in the Southwest, where it's not uncommon for temperatures to reach 115°F. Some days, leaving the house and the comfort of the AC is not an option, and even the Olympic-length swimming pool in our complex provides no relief. I know we'll have the best time analyzing the best different sunscreens for our needs. I can almost envisage a list now — the best sunscreen for a long hike into the canyon, the best sunscreen for a day at the pool, and of course the best sunscreen for daily use under the devilishly hot sun.
Of course, no marriage is perfect, and as newlyweds in this world of the betrothed, we definitely have our ups and downs. I do know that whoever finishes the bottle of rose water toner first is doing the dishes. It's only fair.
* Unless otherwise noted, all photos courtesy of the author.
---
Author:
Megan Bursey
I'm Megan, and I'm obsessed with travel, beauty and LGBTQ rights. I hail from South Africa, where I cut my teeth as a journalist, writing for the biggest-selling English magazine in the country. I spent three years in South Korea and discovered a passion for K-beauty and the jjimjilbang. I'm always on the go, but I make time for my skin. Follow me on Instagram at @meg______b and at linkedin.com/in/megan-bursey-530b4177
---
Comments