Masking Reflections: The Leaders Labotica True Nature Sheet Mask Review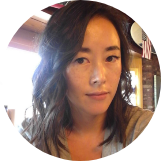 Jude Chao
Jul 02, 2019
---
An honest review of the good, the not-so-good, and the just OK of the Leaders Labotica True Nature sheet masks.
---
When I try to estimate how many sheet masks I've used in the last five years and how many different brands and varieties I've tried, my head starts spinning and my brain starts shutting down from the strain. I've tried … a lot of masks. I've tried so many that I've forgotten most of them. A few have made it into my staples; most others have not. And yet I keep trying more.
I recently tried the Leaders Labotica True Nature Hibiscus Revitalizing Mask and Leaders Labotica True Nature Damask Rose Brightening Mask for Beautytap. I like Leaders masks — their Aquaringer masks are among my favorite basic hydrating masks. These, unfortunately, fell short.
Let's have a look at the good, the not so good, and the OK of the Leaders Labotica sheet masks!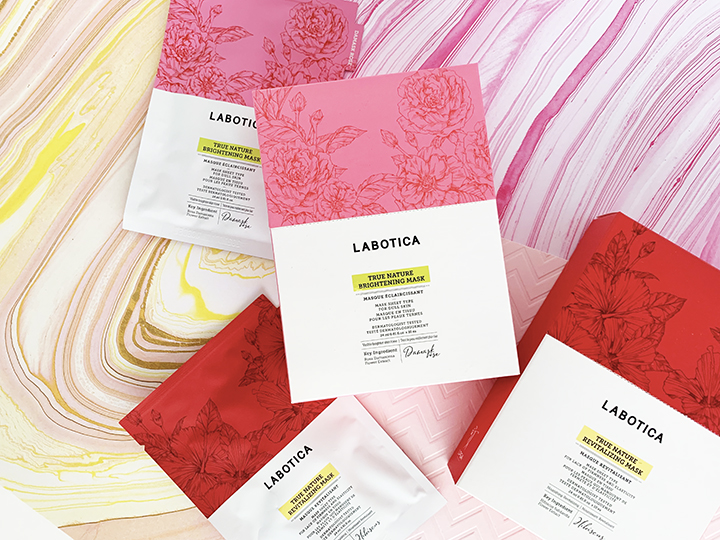 The Good
A glance at the ingredients lists for the True Nature masks reveals ingredients that should be inoffensive for the majority of complexions. Individual sensitivities vary, of course, but this line is free of alcohol, added fragrance, and fragrant essential oils, three ingredients that I try to avoid in sheet masks.
I avoid these ingredients in sheet masks because the nature of a sheet masking session — forcing the absorption of large amounts of product through penetration enhancers and physical occlusion — can make them particularly irritating, even when they don't bother skin in other products. When you're in the market for a sheet mask, it's best to look for one with the least amount of potential irritants.
The Leaders masks are also free of parabens. Now while I personally have no issue whatsoever with parabens, I do know that some people find parabens irritating or concerning. The lack of them here should be a welcome feature for the anti-paraben crowd.
The Not-So-Good
A closer look at the ingredients lists and the concentrations given for each mask's key ingredient also reveals that these masks don't contain very much of each of their star ingredients. The Hibiscus flavor boasts 750ppm of Hibiscus sabdariffa flower extract. PPM stands for "parts per million," and 750ppm works out to a whopping 0.075%.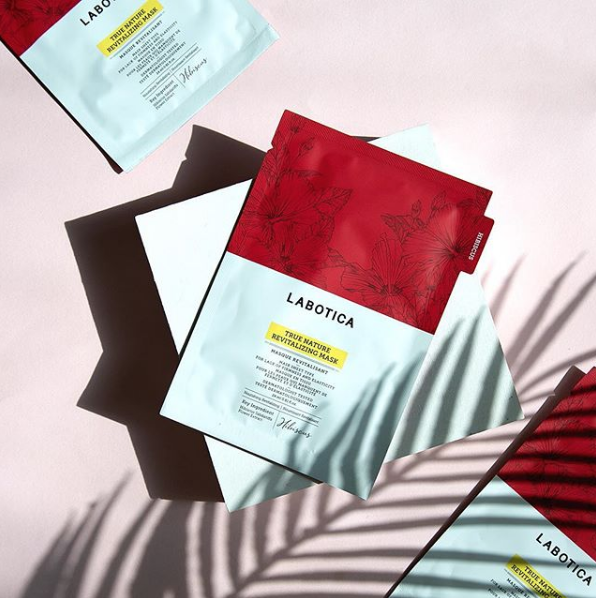 Hibiscus extract is claimed to have skin-firming benefits, leading it to be called the "Botox plant," and like other botanical extracts, it may provide some antioxidant action as well. But in a concentration of 0.075%? Not likely. The only ingredients I'd trust to be effective at a percentage that low are very strong retinoids. An extract that's no doubt at least partly water isn't on that list.
The Damask Rose flavor of these masks contains an even more underwhelming concentration of the featured ingredient: 500ppm of Rosa damascena flower extract, working out to 0.05%. And despite the brightening claims of the Damask Rose masks, these don't even contain niacinamide or licorice root extract or any of the other usual brightening suspects.
With all that being said, I have often pointed out that by necessity, just about every sheet mask's essence is going to be primarily water and humectants anyway. A comparatively low concentration of the fun ingredients doesn't necessarily mean the masks won't give good results. To know for sure, we have to try.
The OK
The True Nature sheet masks are made of a medium-thick, coarsely woven cotton material. It's not the thinnest or the softest, but neither is it overly thick or stiff. It's OK. These sheets are soaked with a generous 24ml of fairly thick mask essence that keeps them moist for over 45 minutes. That's perfect for me, since I like to wear masks for about 45 minutes rather than the shorter periods indicated on the packaging.
Despite some outlets' assertions otherwise, I have never found wearing a sheet mask for longer than the recommended time to "suck the moisture out of my skin" (which doesn't really make sense to begin with) or cause any other damage. In fact, I find that the longer I wear a sheet mask, the better results I get from the mask, particularly in terms of hydration. A longer wear time allows more of the mask essence to penetrate skin, which also helps to reduce the wetness on skin after removing the mask.
 

View this post on Instagram

 
The Labotica True Nature sheet masks did hydrate and plump up my skin nicely both with shorter and longer wear times, though in both cases, they also left plenty of excess wetness behind on my skin that I patiently patted in before applying cream or a sleeping pack. Unfortunately, they didn't do much else. The Hibiscus flavor didn't noticeably improve my skin's elasticity or resilience. The Damask Rose flavor didn't noticeably brighten or calm my skin. The results of these two masks were basic and interchangeable.
I was pretty bummed. I'd been hoping to find a new addition to my short list of truly great sheet masks, and these were not it. While I wouldn't kick these masks out of bed if I just wanted a hit of hydration, I can't see myself going back for more once they run out.
Then again, skincare is so YMMV that these masks must have die-hard fans, too. Have you tried the Leaders Labotica True Nature sheet masks? What did you love (or not love) about them? Let us know in the comments!
---
Author: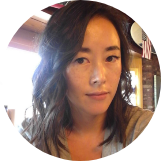 Jude Chao
Jude writes as Fiddy Snails at the K-beauty and skincare blog Fifty Shades of Snail and can be found on Instagram @fiddysnails. Named the ELLE Malaysia Beauty Blogger of the Month for June/July 2017 and one of ELLE Magazine's 10 Cool Beauty Bloggers to Watch in 2018, Jude loves ginseng, snail, honey, propolis, and tuna fish kimbap, though she generally doesn't put the kimbap on her face.
---
Comments