This Groundbreaking Cosmetics Brand Is Making Korean Makeup So Much Fun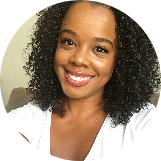 Sheryll Donerson
Jul 01, 2019
---
Yellow, orange, neon pink? All that and in Lego packaging, too. Welcome to the world of Stonebrick, the new brand that'll change how you see Korean makeup.
---
A couple of weeks ago, during one of my infamous Instagram scrolling sessions, I came across a makeup brand that instantly caught my eye.
It was bright, colorful, edgy — the models wore bright blue and neon pink looks, pops of orange blush, yellow eyeliner … basically A MOOD. The packaging was designed to look like Lego pieces and were completely functional. Each piece was magnetic and joined together just like real Lego! You could basically create your own mini city using eye shadows, lip glosses, lipsticks, blushes, you name it. I was, for lack of a better word, shook. Photos inside the store look like a rainbow technicolor dream. The walls in their flagship were covered top to bottom in the colorful makeup products, like … a literal rainbow of makeup. I had to stan!
 

View this post on Instagram

 
I know, this doesn't really seem all that revolutionary — colorful makeup is a thing, ya know. But it is revolutionary because it's a Korean makeup brand. Korean makeup is known for being innovative — BB creams, cushion compacts, eyebrow markers, mascara that will literally never, ever come off except without divine intervention (this is a good thing, by the way), but Korean makeup is not known for being very colorful.
Despite all the technological advances and innovations, Korean makeup looks have kinda stayed the same. Shimmery, brown/nude eyeshadows, maybe a little coral thrown in there for fun. Lips are typically red, pink, or nude, with maybe a deep purple during the fall and winter months. In other words, very natural. But BLUE?! PINK?! YELLOW? ORANGE?! Not a thing folks, not really a thing.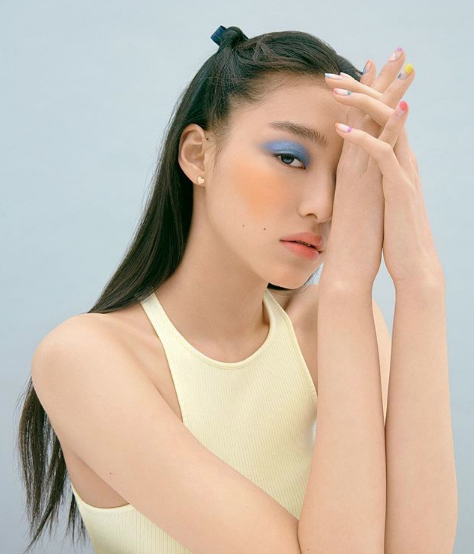 So what's this brand I'm talking about? It's called Stonebrick.
Stonebrick is the latest Korean makeup brand that is making waves, and for good reason. The brand defines itself as "color play" makeup, a clever play on both their color story and their ingenious build-it-yourself packaging. They encourage you to play and have fun with your makeup, to create your own color stories. In other words, Stonebrick wants you to tap into your inner child and let your makeup mind go free!
 

View this post on Instagram

 
What products do they have? Well, there are lip, eyes, face, and nail products, as well as tools like brushes, mirrors, and makeup sponges. For lips, there are tints and both matte and glossy lipsticks. They also have this one cool lip product called Mix Pigment Lip Stix. It's bright yellow, but have no fear, it's not used on its own. Apply your regular ol' lipstick, and then dot the yellow Lip Stix in the middle to create a fun, gradient look.
There aren't any eyeshadow palettes; instead the brand encourages you to create your own using their single shadows in matte, shimmer, and glitter shades. They also have these badass dual color mascaras. One side is a "regular" shade like black or brown, and the other side is a fun color like green or blue. Revolutionary, I tell you!
 

View this post on Instagram

 
If I could create my own Stonebrick mood for summer, I'd do a li'l orange lip tint with a touch of lip balm over it for a dewy look, the bold reddish pink cheek tint, and a bright blue winged eyeliner. Can you see the vision? I SEE THE VISION.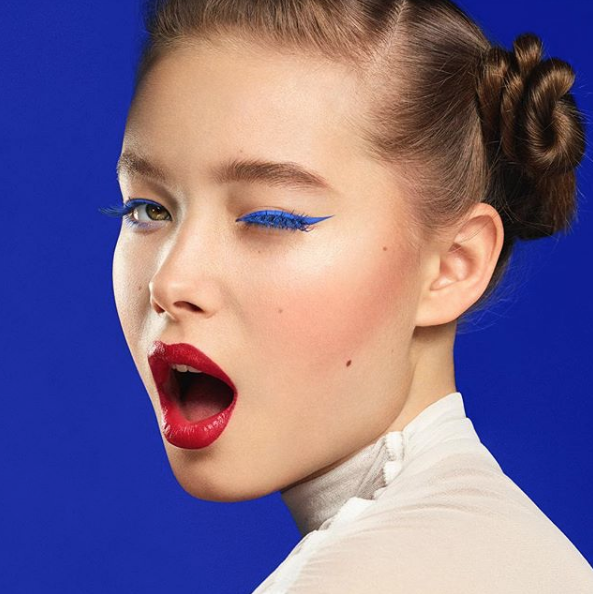 Stonebrick is changing the face of Korean makeup as we know it! Now, colorful Korean makeup looks aren't only for Red Velvet and Blackpink. We can ALL have them! What a time.
For now, Stonebrick seems to only be available in Korea, but hopefully, as their popularity increases, we'll see an international online store. And trust me, I will be ready to spend my coins.
 

View this post on Instagram

 
How do you feel about colorful makeup? Would you try Stonebrick? Let me know in the comments!
---
Author: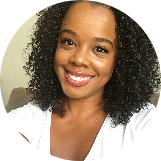 Sheryll Donerson
Sheryll Donerson got her start as a beauty writer by writing K-beauty reviews for her blog, The Wanderlust Project. These days, she's lifting heavy weights, eating tacos, drinking (too much) coffee and is 1/4 of the beauty podcast, Beauty Beyond Basics (or Triple Bees for short). You can find her on Instagram and Twitter at @sheryllrenata.
---
Comments