The Best Sleeping Masks for Every Budget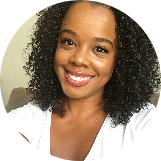 Sheryll Donerson
Aug 06, 2019
---
There are few things more productive while you sleep than an overnight mask. Here, some of our picks for the best sleeping masks, no matter your budget.
---
People ask me what my skincare secrets and tips are, and I always recommend three things — sunscreen, a good AHA-BHA combo, and a bomb-ass sleeping mask.
Sleeping masks are my JAM. I love them. I don't think I've ever been without one in my daily routine since I discovered one of my all-time holy grails, the Sulwhasoo Overnight Vitalizing Mask. Why do I like sleeping masks so much? Well, I'm all about piling on the hydration and moisture at night. The way I see it is, if I can keep my skin super moisturized at night, my skin is nice and balanced for the AM, and I don't have to worry about producing extra oil. It's a win-win!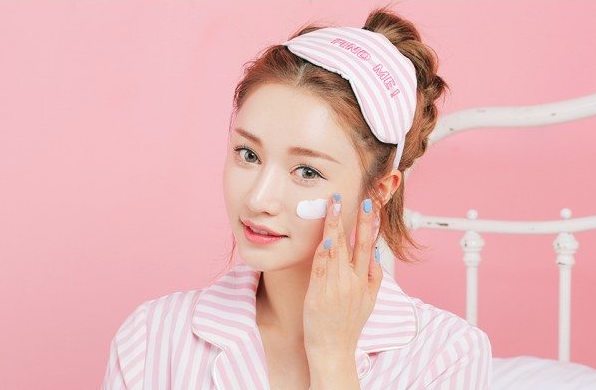 So let's take a look at my favorite sleeping masks, from high-end to super affordable.
Sulwhasoo Overnight Vitalizing Mask, $51.90 
This is the mask that started it all. When I first bought it in Korea, I tried it the first night, and after I saw visible results the very next day, I went out and bought four more (to be fair, I was leaving Korea soon and needed to stock up).
This mask is made with Sulwhasoo's trademark Organic Respiration Layer (ORL), a proprietary blend of ingredients designed to create a cushion-y layer to seal in all of the yummy moisture from your nighttime routine. No lie, this mask makes my skin look like I pay someone to give me daily professional facials. It's absolutely magical and worth literally every single penny.
 

View this post on Instagram

 
Innisfree Jeju Orchid Sleeping Mask, $14.60
One of my old-school sleeping mask throwbacks is the Innisfree Jeju Orchid Sleeping Mask. If you're a texture kinda person (meaning, texture is everything to you), you're going to love this. It's SO thick, luscious, and creamy, but at the same time isn't super heavy and sinks into the skin like butter.
As part of Innisfree's orchid line, this sleeping mask contains Precious Orchid Elixir™, a rich, antioxidant blend of ingredients that leaves your skin looking like a glossy boiled egg. BIG MOOD.
 

View this post on Instagram

 
Laneige Cica Sleeping Mask, $32
We already know that Laneige's Water Sleeping Mask is one of the cult classics (I personally thought it wasn't *that* great) BUT Laneige stepped their game up and came out with my new favorite sleeping mask — the Laneige Cica Sleeping Mask, aka THAT GIRL. It has that rich, beautiful, thick texture that I love, and it feels like it's literally making a cocoon for your skin. Like it feels like it's enveloping your skin with love and affection.
Forest yeast is the star ingredient here — it helps to calm inflammation and heal the skin for up to 16 hours after you use it . I love to use this on days when I've been out in the sun, or I've had an especially tough workout and I need to show my skin some TLC.
 

View this post on Instagram

 
Soo'Ae Unicorn Sleeping Mask, $9.99
This is one of those masks I thought was totally going to be a gimmick, but oh, was I wrong. It has a silky gel texture that absorbs quickly into the skin and isn't sticky. It isn't as super moisturizing as some of the creamy masks, but what it lacks in moisturizing it makes up for in the brightening department. This mask makes my skin look absolutely radiant, like a unicorn itself has blessed it.
What causes the brightening? Well, there's some lovely niacinamide in there, as well as tomato, lemon, blueberry, and strawberry extracts — a whole treasure trove of antioxidants to help nourish the skin. We stan!
 

View this post on Instagram

 
What are your best sleeping masks? Let me know in the comments!
---
Author: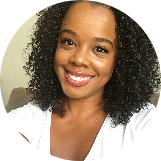 Sheryll Donerson
Sheryll Donerson got her start as a beauty writer by writing K-beauty reviews for her blog, The Wanderlust Project. These days, she's lifting heavy weights, eating tacos, drinking (too much) coffee and is 1/4 of the beauty podcast, Beauty Beyond Basics (or Triple Bees for short). You can find her on Instagram and Twitter at @sheryllrenata.
---
Comments