Decanting Skincare: Tips & Tricks So You Can Take Your Routine With You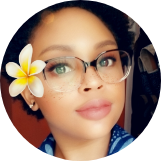 Karachi Opara
Aug 05, 2019
---
Think you can't fit that 10-step skincare routine into one cosmetic bag? Well, now you can. Some useful decanting skincare tricks that'll save your face when you travel.
---
Packing for travel can be pretty stressful. You've gotta plan outfits for every conceivable occasion that might pop up, stay within a certain luggage weight limit, and make sure you've got everything you could possibly need. Add cosmetics to the mix, along with the TSA restrictions on liquids, and it becomes a real challenge.
I don't know about you, but I always pack too many outfits because I can't stand being uncomfortable or not being dressed to fit the occasion. I also pack too much makeup because I'm convinced that I'll be serving premium looks the whole time and therefore need it all. Have you ever had to decide which eyeshadow palette or lippies to take on a weeklong trip? If you're like me, you wind up with a minimum of two. And the gag is, for the majority of my trip, my "lewk" involves brow pencil, concealer, and highlighter. Nothing else.
Asian beauty enthusiasts — really, beauty enthusiasts in general — have done a pretty good job of figuring out how to pack to minimize volume for compliance reasons, to save space, or both. Sample and travel sizes are popular within the community because they don't require transferring product from one container to another. It's pretty nifty but comes with a limitation. The serums and creams in your current routine may not be available in sample sizes, requiring you to purchase whatever is available to replace it. That isn't always a good idea, especially if you'll be attending any important events when you reach your destination. The days before a wedding or an important business presentation aren't the best time to test a new kind of essence. Your skin might react badly to it, and that in turn can impact your mood or confidence level. On the other side of the coin is the possibility that buying smaller sizes won't get you the most bang for your buck.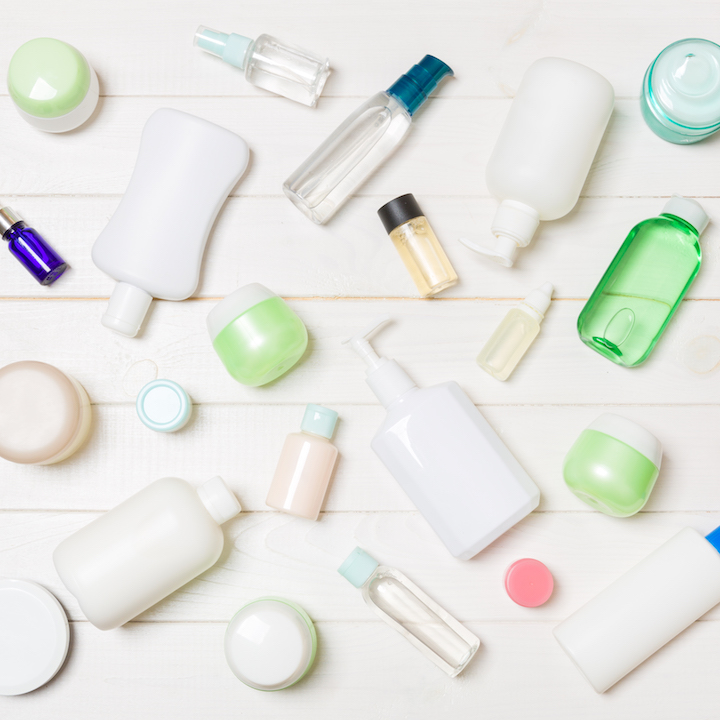 There are a number of options at your disposal if you'd like to take a bit of your favorite Sulwhasoo FCAS or SanDaWha toner with you. Size-compliant reusable containers are available pretty much everywhere these days, from budget stores like Daiso to the aisle of your local drugstore or even on Amazon. They're not always perfect for your needs though, usually because they are too big for two days worth of an ampoule you only use two drops at a time, or because the cheap material they're made of isn't ideal.
Personally, I prefer to use glass containers for decanting skincare for a couple of reasons. Because glass is less porous than plastic, it's less likely to compromise the quality of the product within. While many cosmetics are safely sold and used in plastic containers, said receptacles are fated to wind up in a recycling bin after a couple months. And so for continuous use, I prefer vessels that are easier to sanitize and won't degrade over time.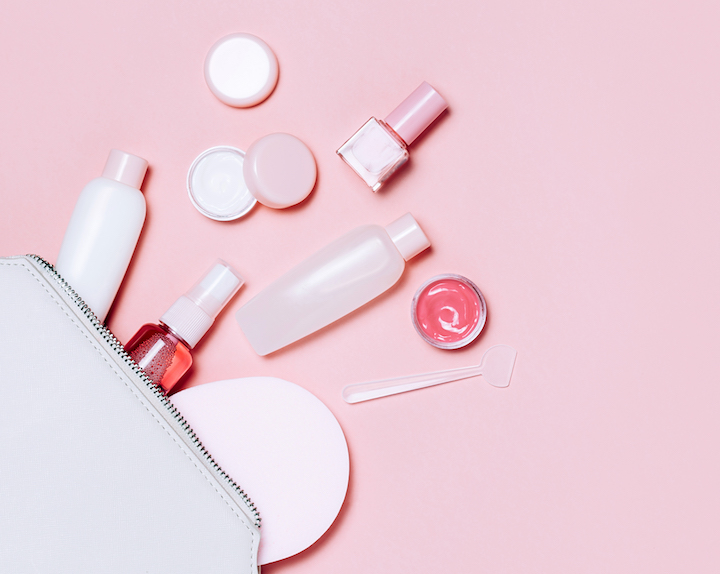 There are a few cons to consider, such as a greater weight, as well as a higher cost of production. For me, the weight isn't that significant since the quantity of the decanted products isn't a lot anyway. Glass just gives me peace of mind. It helps that some variations come tinted for photosensitivity protection and with droppers, making it easy to dispense skincare like serums or oils.
There's a good range of container sizes to choose from depending on what your needs are. Here's how to select and go about the decanting process. If you'd like, you can wear a pair of neoprene gloves, but I find that clean hands work just as well. Your skin won't be coming into contact with the product anyway, and neither are you in danger of skin irritation from spills.
Boston round bottles
These are great for everything from toners and essences to cleansing oils. They come in a few different configurations depending on what you'll be using them for. I like a pump head for cleansing oils and thicker toners like the Klairs Supple Preparation Toner, a spray head for watery toners, and a regular screw cap for products with consistencies that might not work with anything else. Like say, if a cleansing oil is REALLY thick and rich and won't fit through the teensy mouth of the pump. A 1 oz bottle with a mist is also great for decanting your favorite mist or toner into a pocket-sized one that you can take on the go. You could even go for the ½ oz size if your trip is really short.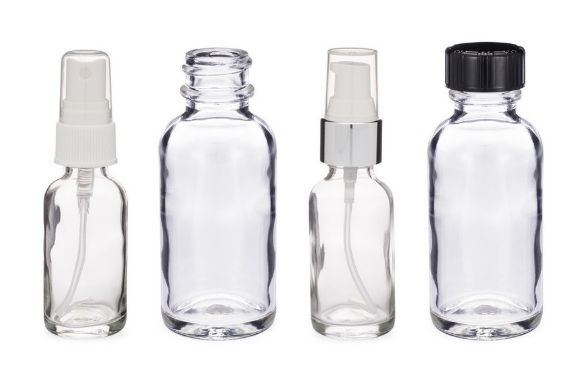 Most full-size toners come either with a pump or a simple closure with a hole from which to pour the liquid. I either stick the pump of the full-size bottle into the mouth of my decant container and pump until I have the desired amount, or align the mouths of both containers and shake in an up-and-down motion to get the contents out.
To prevent accidents and spillage, you could also use syringes (without the needle) to draw out what you need from the full-size container and deposit it in your decant vessel. The syringes come sterile and individually packaged so it's as easy as popping them out of their packs and going to town. A pipette is another option, and either way, a funnel makes the process a whole lot easier. You can usually find them on Amazon.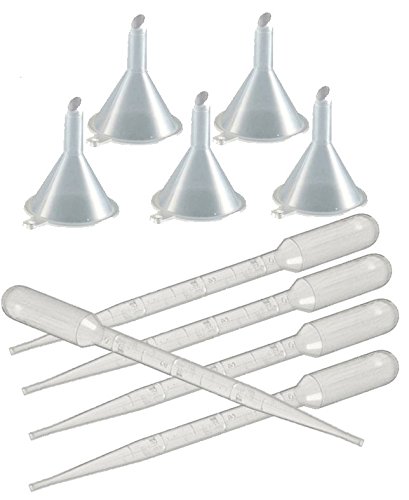 Dropper bottles
This is a really popular option for commercially packaged skincare. You've seen its 30 ml iterations used to hold everything from your beloved The Ordinary oils and serums, and products like the Tiam My Signature C Source (side note: I feel like the name changes every time I turn around). That size is actually small enough to toss in your cosmetic pouch since it passes the TSA test, but not everything comes in that size. If for instance you wanted to take some of your COSRX Galactomyces Essence with you, or the Purito Centella Serum, you could pop some of it in a ½ dram dropper bottle. Droppers are good at handling most serum consistencies, so rest assured you'll have your favorite treatment with you.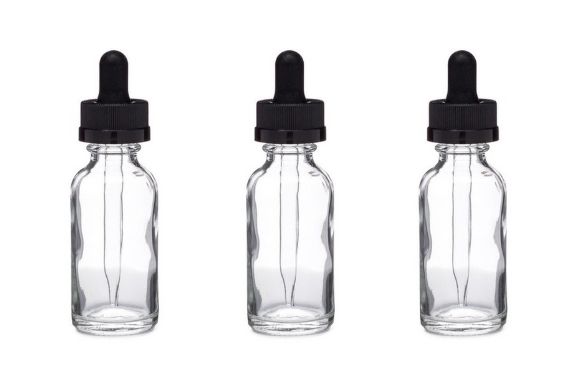 To decant, you can either use the dropper of your travel container to pull out and deposit the product, or use the same syringe method as outlined for the toners. When you're done, just toss out the siphoning device, screw your containers shut, and you're all done.
Straight-sided jars
These work for viscosities like creams and sleeping packs. I usually go for the smallest size, which is 25 ml, because all you really need most of the time is a pea-sized amount. Even at twice a day usage, a full 25 ml container will last well beyond your weekend trip. Small glass jars are also great for decanting cleansing balms and wash-off masks. Decanting into these only requires a spatula or a syringe, if you don't have one. If I'm using a spatula, I like to wash it with warm water and antibacterial soap, then spray some rubbing alcohol on it, give it about 30 seconds, then rinse and dry. After scooping the desired amount of cream or mask into your travel jar, simply repeat the same process on the spatula and store.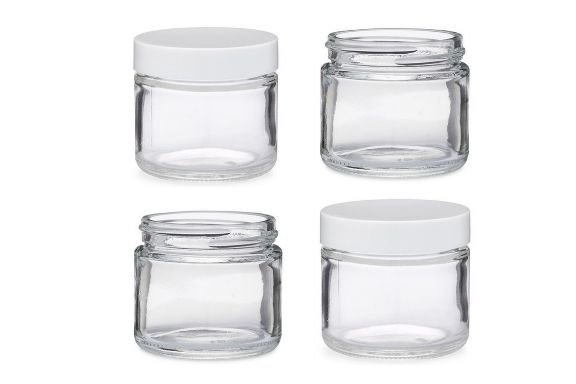 Label it
If you've got more than one size of a particular container and need to distinguish them, you can find waterproof or oil-proof adhesive labels on Amazon or other specialty stores. Some can be run through a printer, while others will require a pen or marker.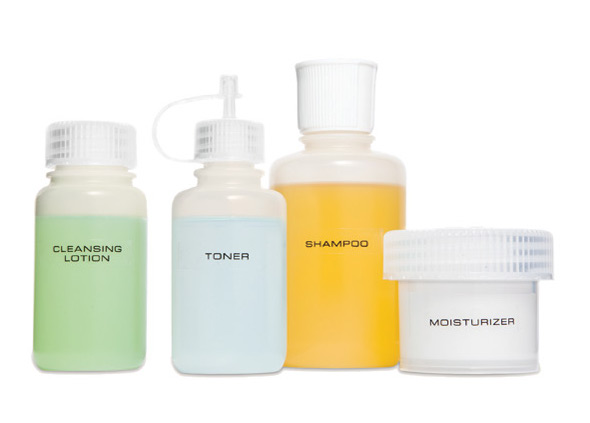 Pack it in a plastic baggie
With these tips, a whole routine could fit into a small cosmetic pouch, and you'll be on your way! No more shaking and squeezing tubes to get stuff out, or trying to figure out if you should put your lotion in a contact lens case or that oversized silicone container you got from CVS. If you're worried about spillage, store your containers in a small Ziploc-type bag before depositing them in your suitcase. Packing them that way actually makes it easy to pull them out at the airport before you go through security. Alternatively, there are cosmetic bags on the market that come lined with nylon or vinyl to prevent spills from ruining the contents of your suitcase.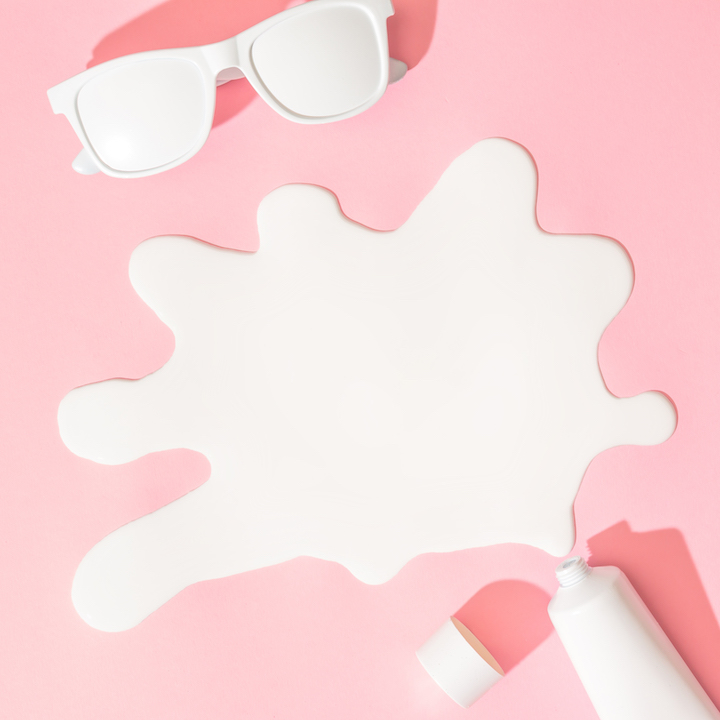 And when you're back from your trip, it's easy to wash everything out, give the containers a good scrub with a wire brush, and sterilize them in hot water before leaving them to dry. No weird residue or funky smells will await you when you pull them out to use again. You don't have to use any special cleansers to wash out your containers. Good ol' dish soap will work. If it's powerful enough to get food residue off and even wash oil slick off marine life, then it'll definitely get the remnants of your Banila Co Miss Flower & Mr. Honey Cream out of the nooks and crannies.
What's your savvy decanting technique for travel or a night over at a friend's house? Sometimes I wonder how viable the idea of a professional decanting service is. The company would stock full sizes of products, customers would place orders, and receive their decanted routines in maybe a week … idk. For now we're all stuck doing it ourselves.
Also please tell me how you decide what makeup to pack because a girl needs help.
What are your decanting skincare tricks? Let's swap tips below!
---
Author: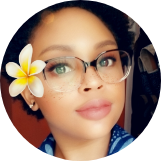 Karachi Opara
Karachi discovered K-beauty in 2015 and fell wallet-first into the fray. When she's not binge-watching a TV series or losing herself in a book, she's creating wish lists of new stuff to try and reading posts by her favorite bloggers. Learning has been a lifelong hobby for her and she truly enjoys geeking out about the amazing things different ingredients can do for skin.
---
Comments