These Makeup Looks from HBO's Euphoria Are Making Me Rethink Everything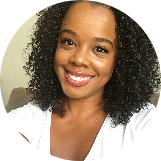 Sheryll Donerson
Aug 11, 2019
---
In a midsummer beauty slump? Not anymore, thanks to HBO's hit show Euphoria, where the amazing makeup is practically a character all its own.
---
Have you watched HBO's Euphoria? Well, let me tell you, if you haven't, you need to get on the train because CHOO CHOO b*tch we are in the station and we are stanning.
Euphoria, produced by none other than Drake, is the story of high schooler and recovering addict Rue Bennett, played by superstar queen Zendaya. Each episode navigates the life of Rue and her friends and the trials and tribulations of Gen Z life (aka lots of sex, drugs, and the pitfalls of social media). I'm not going to give too much away, but it is a WILD ride (and also very much not meant for kids, so be warned). The show's garnered a lot of attention for a reason — the characters are incredible and fully realized, the soundtrack is a dream, and the makeup looks done by lead makeup artist Doniella Davy (assisted by Kirsten Coleman) are ICONIC. Not even a hyperbole. I.C.O.N.I.C. She's pretty much started a makeup revolution, and I am all the way here for it.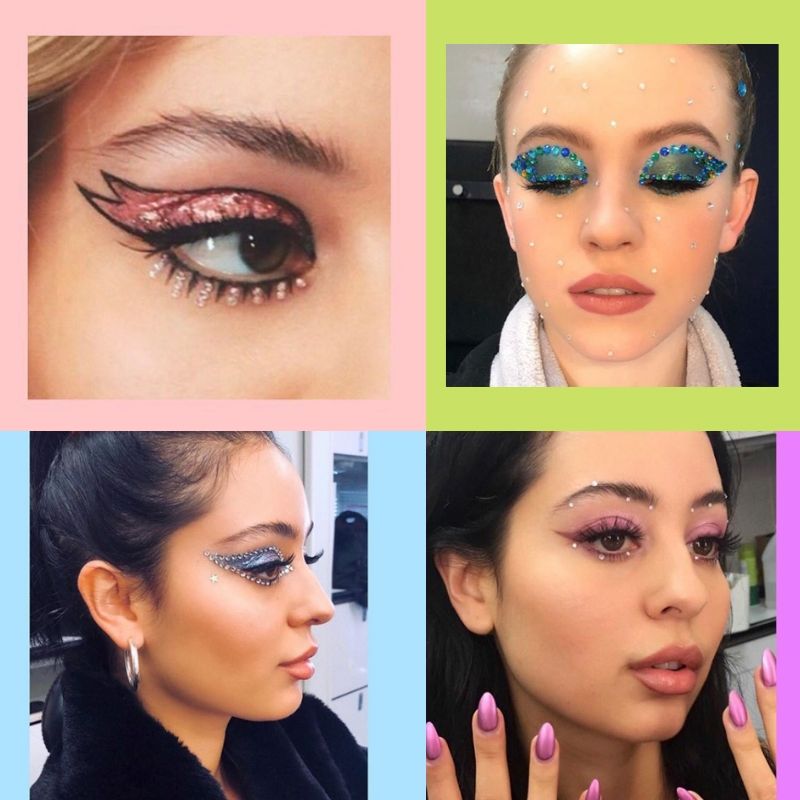 In a world of Instagram makeup where everyone is contoured to the gods (and kinda all look the same), the makeup in Euphoria in an expression of each character's personality. It's like if you gave a group of teens (or me tbh) a bunch of glitter and jewels and bold eyeliners and told them to just … do whatever they wanted to reflect how the felt in that moment. It's bold, imperfect, a little messy, and a much needed breath of fresh air.
I literally love every single makeup look that's ever been featured on the show, but I wanted to share with you my top favorites. Send me a picture if you decide to recreate at home!
Maddy (Alexa Demie), Episode 4
Sometimes all a girl needs is a bomb ass purple winged liner (complete with rhinestones) to show the world she's is NOT the one to be messed with. The glitter glossy lips are just the cherry on top of the whole look.
 

View this post on Instagram

 
Jules (Hunter Schafer), Episode 3
How dreamy yet so stunningly simple is this graphic liner look? Head in the clouds, clouds on my eyes!
 

View this post on Instagram

 
Rue (Zendaya) as Marlene Dietrich, Episode 6
Everyone is doing glitter cut creases, but this type of glitter look is much more my speed. Donielle used Kevin Aucoin's Electropop eyeshadow palette as a base, and then topped it with Lemonhead LA's life-changing glitter for that sparkly pop of liner.
Maddy
Step ya winged liner game up and add a cherry-pop vibe à la Maddy. You can draw them on yourself using a red liquid liner, or you can channel the show's look and use tiny red gems.
 

View this post on Instagram

 
Kat (Barbie Ferreira), Episode 7
Neon green? YES, PLEASE. I love that bit of naked space in this graphic liner look. It's perfectly imperfect and a big ol' mood.
 

View this post on Instagram

 
Have you watched Euphoria? What did you think of the season finale? And what are your favorite makeup looks from the show? Let me know in the comments!
---
Author: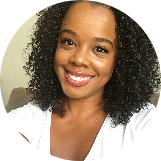 Sheryll Donerson
Sheryll Donerson got her start as a beauty writer by writing K-beauty reviews for her blog, The Wanderlust Project. These days, she's lifting heavy weights, eating tacos, drinking (too much) coffee and is 1/4 of the beauty podcast, Beauty Beyond Basics (or Triple Bees for short). You can find her on Instagram and Twitter at @sheryllrenata.
---
Comments